This is a continuation of a series of posts on the Sony a7RIII. You should be able to find all the posts about that camera in the Category List on the right sidebar, below the Articles widget. There's a drop-down menu there that you can use to get to all the posts in this series; just look for "a7RIII".
Yesterday I posted an example of the a7RIII's not completely correcting for focus shift in the 100-400 and 70-200/4 Sony zoom lenses. I'm going to do a similar test with the Sony 90 mm f/2.8 macro, but first I want to show you the focus shift of the 70-200/4 in manual focus mode.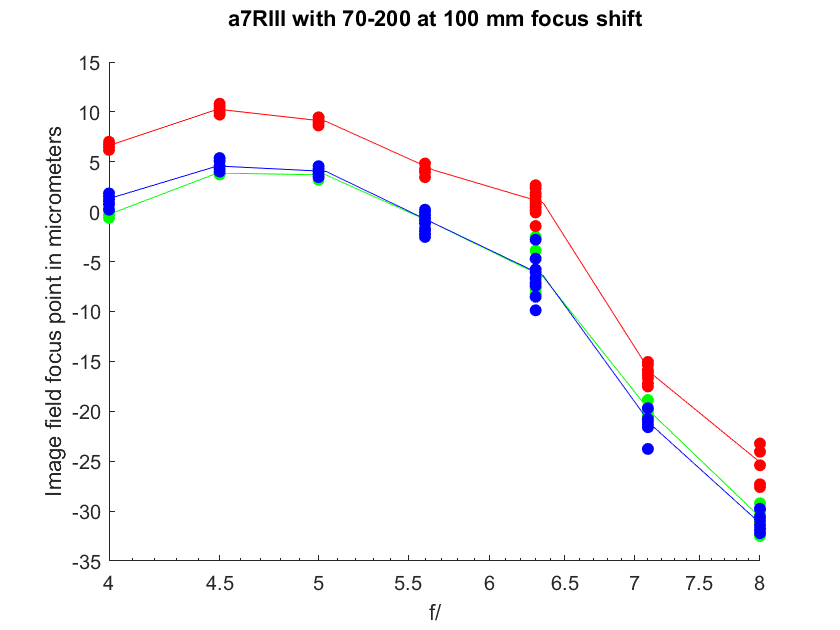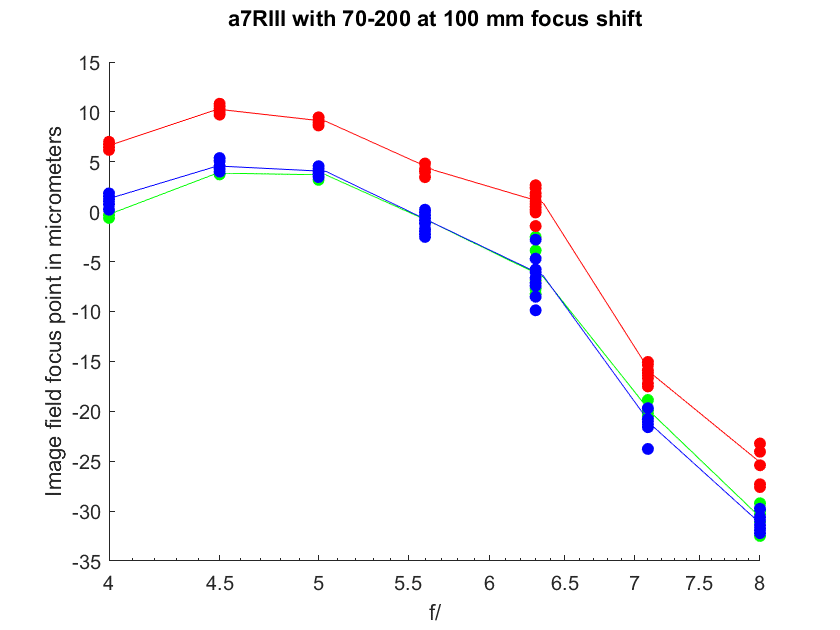 This is the shift of the image field from ideal, measured in micrometers (um). The shifting begins about f/6.3.
Here is the effect of the misfocusing due to the shift on the circle of confusion (CoC):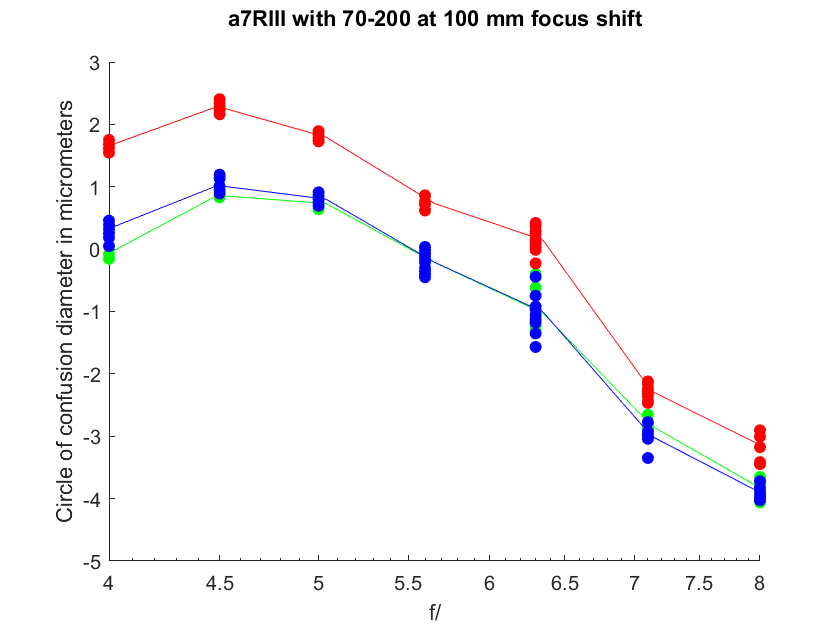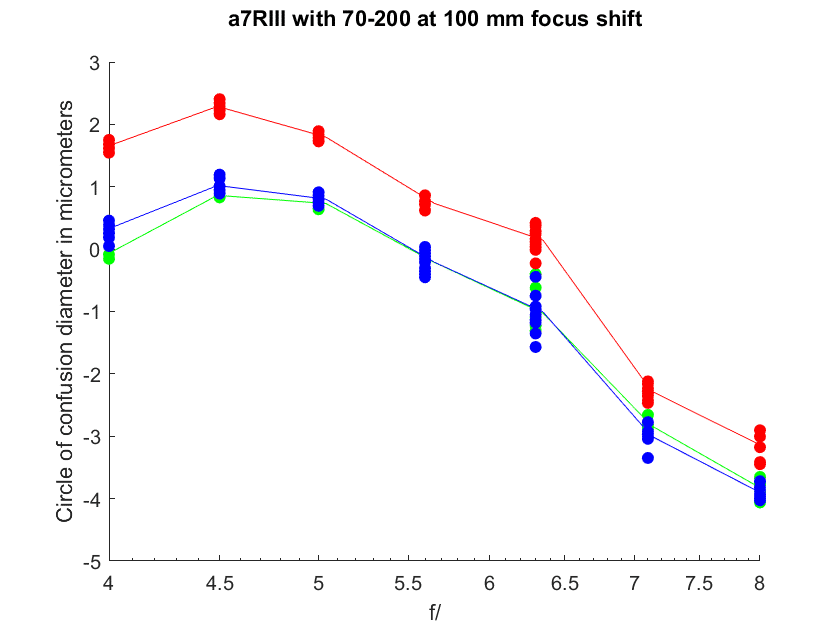 It amounts to about 4 pixel in the worst case. But we saw worse shifts yesterday with autofocus on: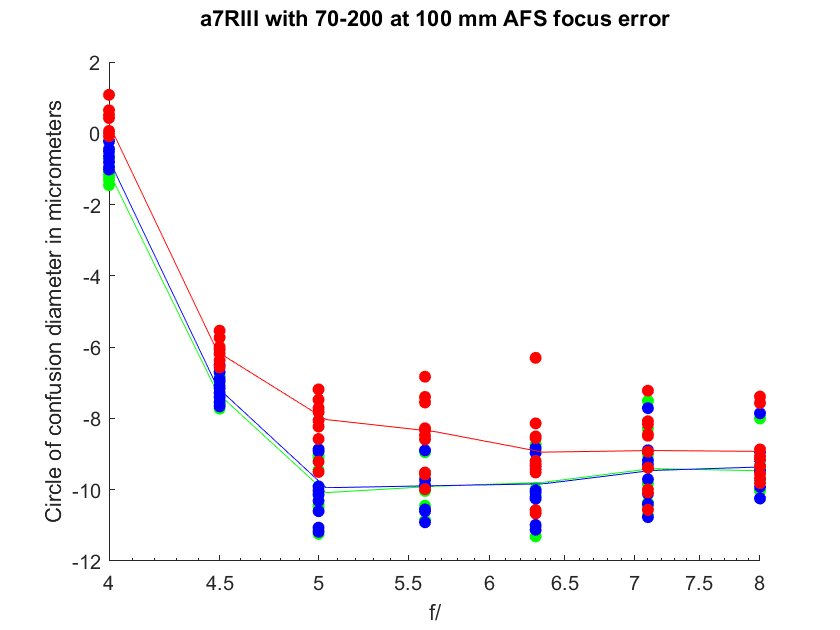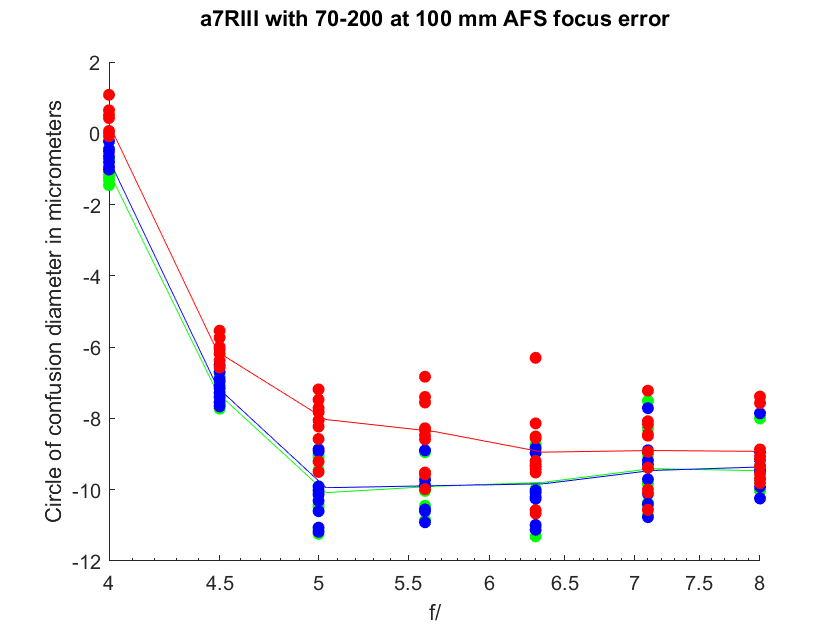 This means that not only is the AF not correcting for the focus shift, it's actually doing something that makes it worse.
With the 90/2.8 macro in manual focusing mode: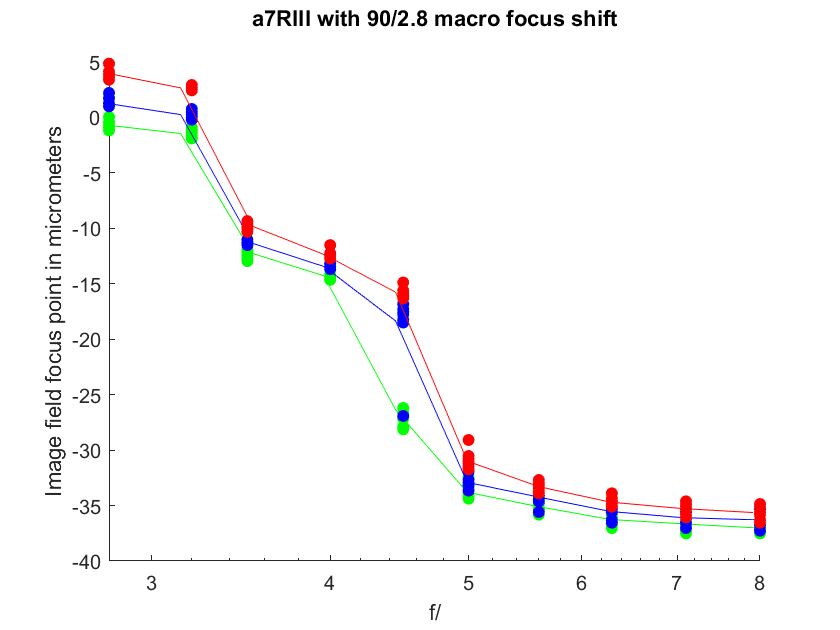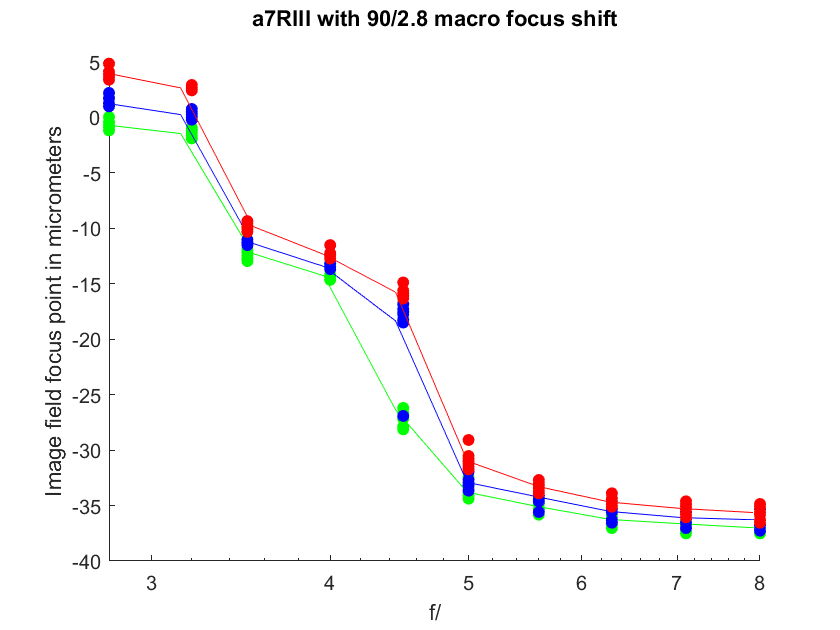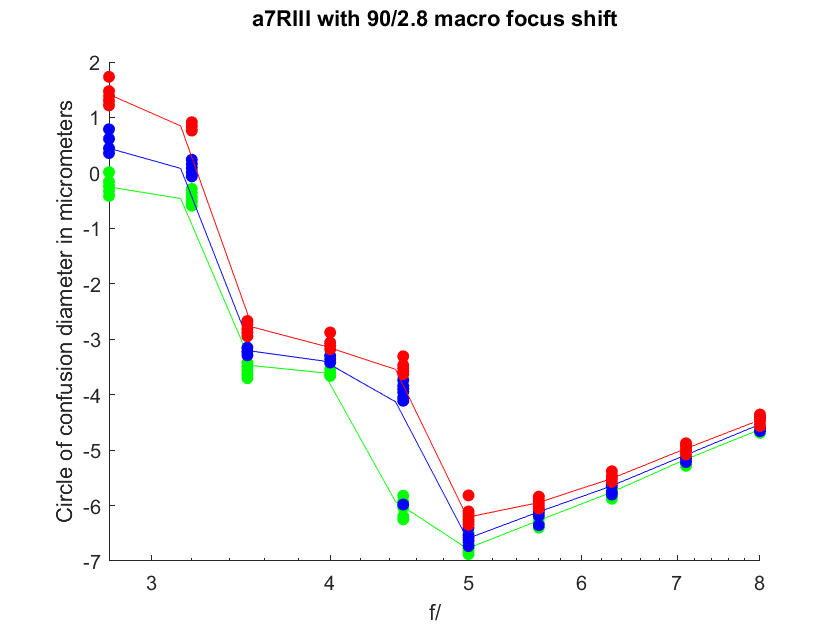 The worst case focus shift is approaching two pixels.
Turning on autofocus (spot, medium, AF-S, Setting Effect on):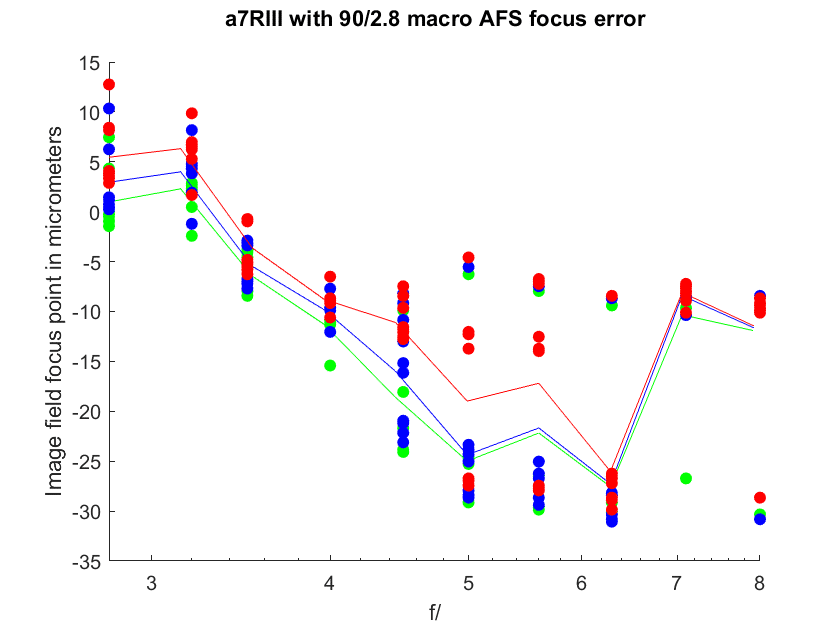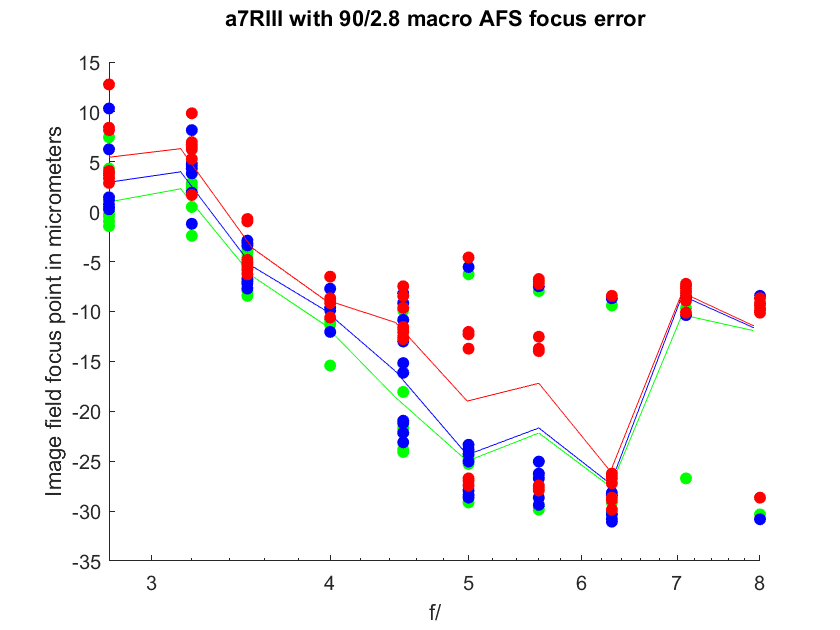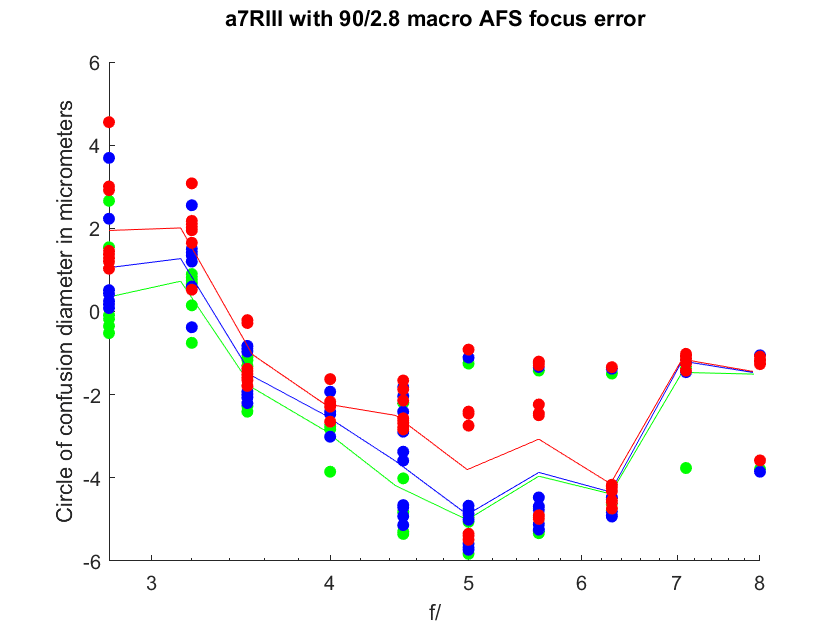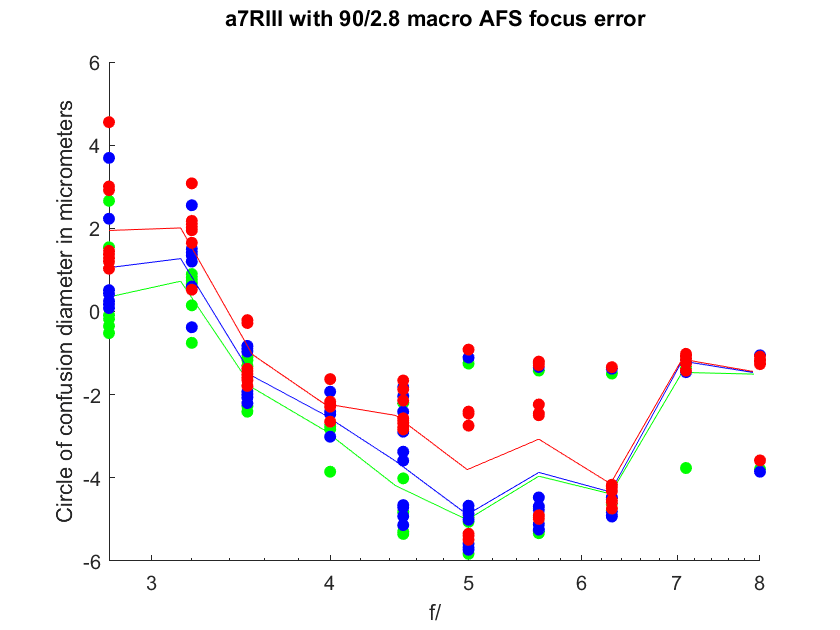 The average errors are no worse than the manually focussed case. Of course, since it's autofocus, the spreads are much worse.