This is one in a series of posts on the Nikon Z6 and Z7. You should be able to find all the posts about that camera in the Category List on the right sidebar, below the Articles widget. There's a drop-down menu there that you can use to get to all the posts in this series; just look for "Nikon Z6/7". This post is also about the Sony a7RIII; it's in the drop-down menu, too.
I've been comparing the normalized shadow noise of the Nikon Z6 and Z7. I'm going to change things up a bit and compare the Z7 to the Sony a7RIII, which occupies a similar place in Sony's MILC lineup. I will compare the sensitivities of the two cameras to make sure that different ways of calibrating the ISO settings between the two manufacturers aren't skewing the playing field, but I'll start out accepting the ISO settings at face value.
Base ISO on the Z7 is 64 and it's 100 on the a7RIII. Here are normalized signal-to-noise ratio (SNR) curves for the two cameras a base ISO.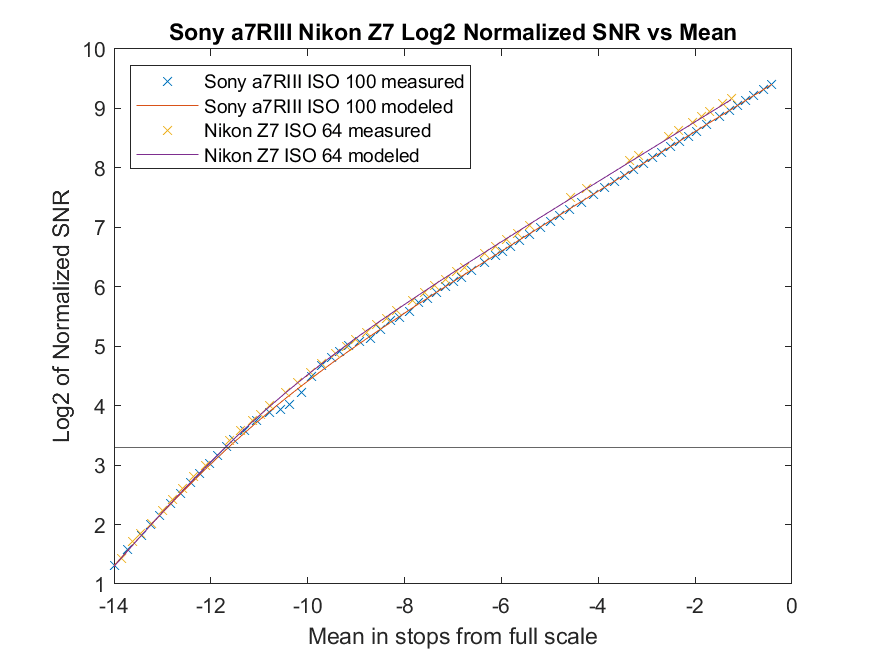 If you don't understand these curves and want to do so, go back to the start of this series. If you don't understand the curves and just want a rough idea of what you're seeing here, there are a few things to consider:
Higher y-axis values are better — they mean less visible noise
The further to the left, the deeper the shadows
All the way to the right is the brightest exposure the camera can handle
Minimally acceptable SNR for small prints (about 8 inches high)   is marked by the horizontal line that intersects the y-axis at 3.3.
Differences in camera resolution are normalized out.
You can see in the plot above that the cameras are dead even in the deep shadows, and that the Z7 does slightly better as things get brighter. I don't consider these differences significant.
If we set both cameras to ISO 100: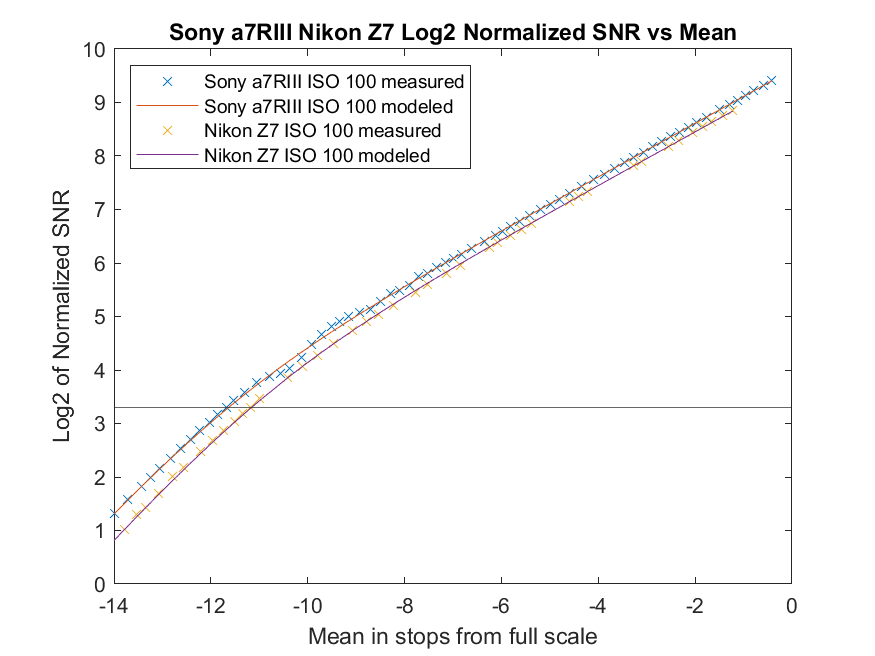 Now the Sony looks better across the board, with the greatest difference occurring in the deepest shadows.
The Z7 switches to high conversion gain at ISO 400. If we look at both cameras there, here's what we see: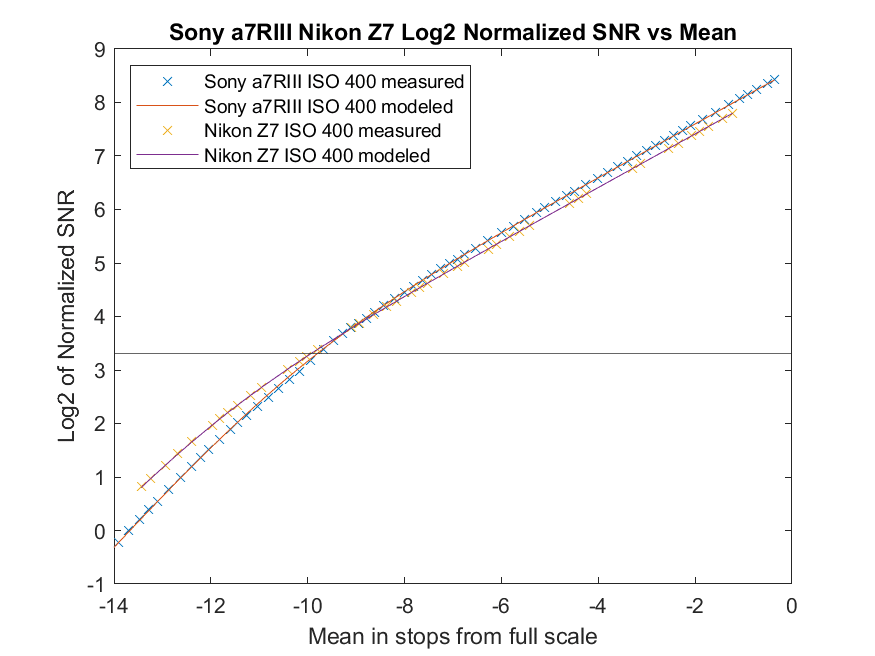 Now it's a tie at the horizontal line, with the a7RIII doing better in brighter shadows, and worse in darker ones.
The a7RIII switches to high conversion gain at ISO 640. If we look at both cameras there, here's what we see: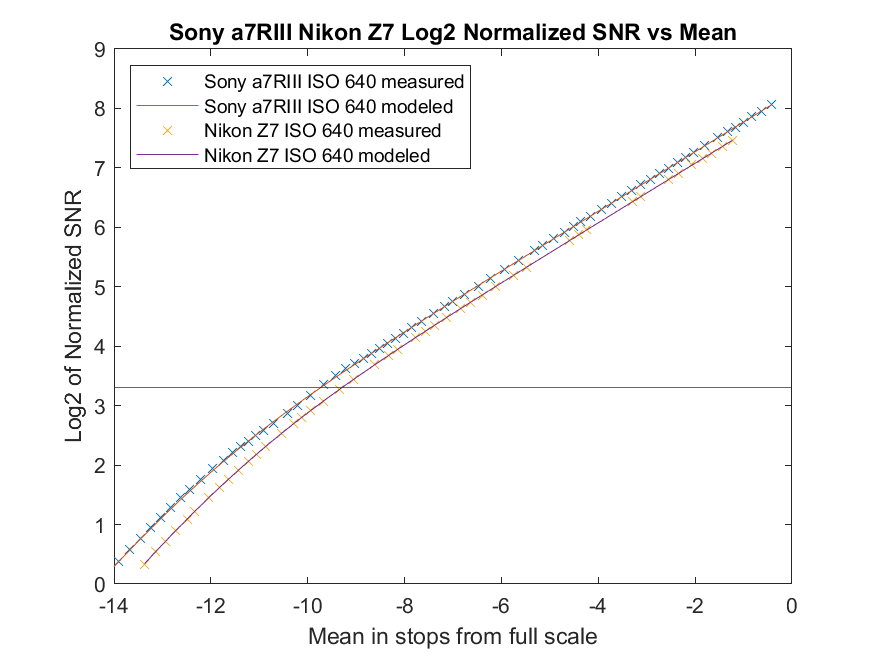 Now the Sony is ahead. This continues all the way up the ISO setting range: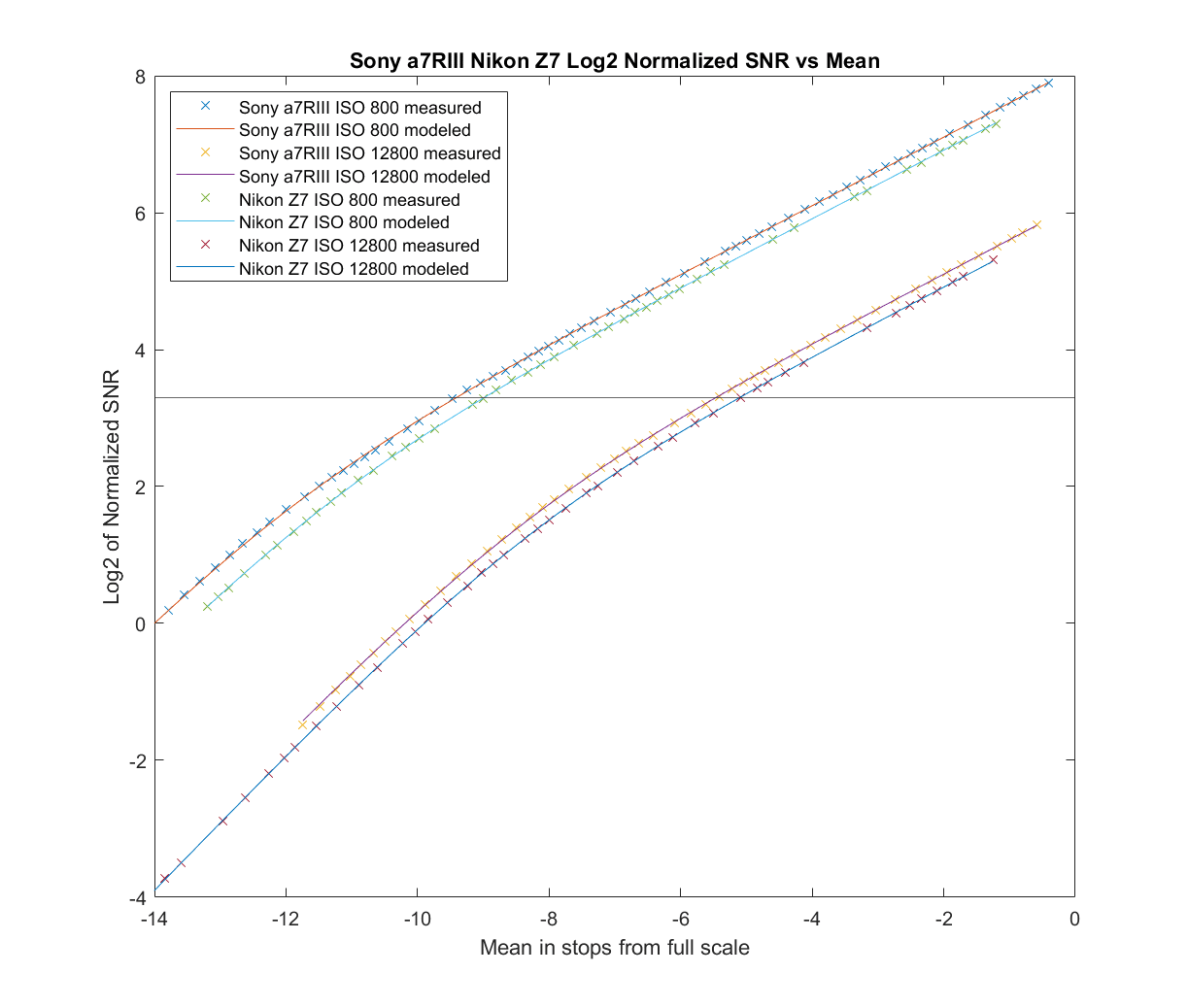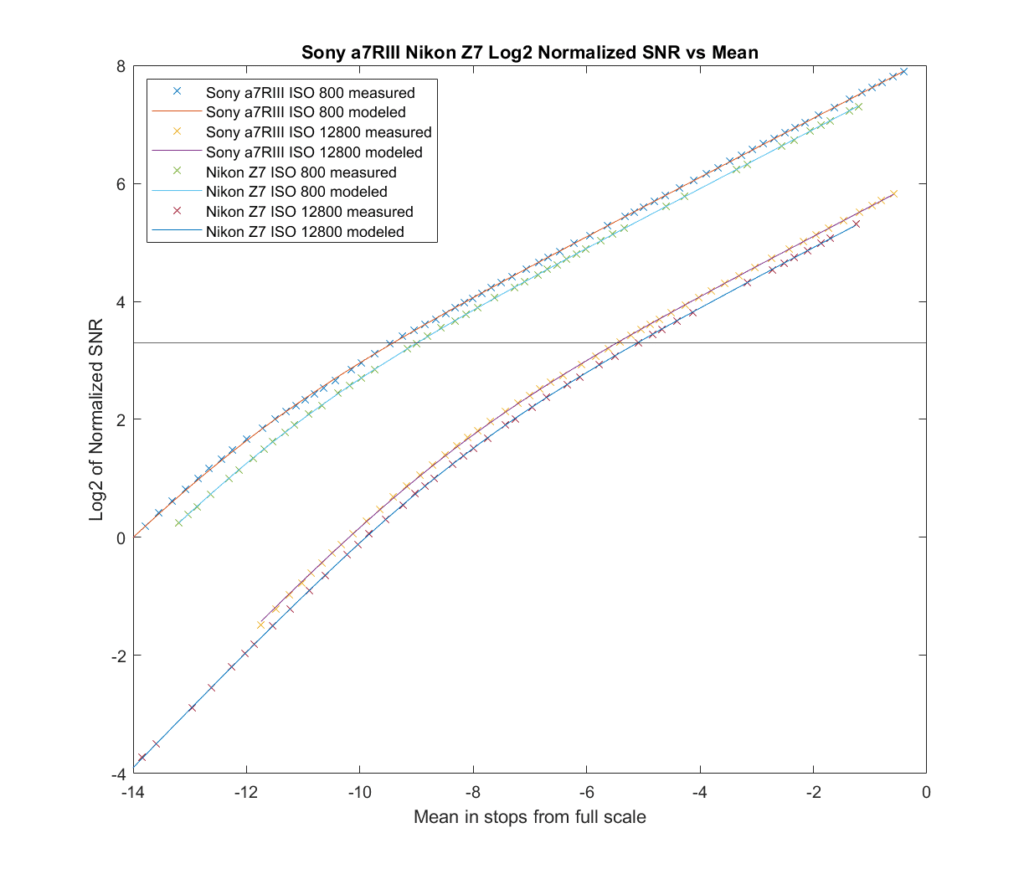 None of these difference are a big deal, at least not to me. Bill Claff's PDR tests for the two cameras yield similar, but not identical results. We use somewhat different methods.