This is one in a series of posts on the Sony alpha 7 R Mark IV (aka a7RIV). You should be able to find all the posts about that camera in the Category List on the right sidebar, below the Articles widget. There's a drop-down menu there that you can use to get to all the posts in this series; just look for "A7RIV".
PDAF striping is a type of artifact that appears on some mirrorless cameras with on-sensor phase-detect autofocus (OS PDAF, or, for the duration of this post, just PDAF). It occurs in conjunction with lens flare, is caused by reflections off the PDAF pixels on the camera's sensor, and manifests itself as horizontal (assuming the camera is in landscape orientation) light stripes. It often is invisible until the files are push a bit in post. I've seen it on the Sony a7RIII, a7III, and a9. I think of it as a minor issue. Some manufacturers of PDAF MILCs add firmware to mitigate the PDAF striping. I believe this to be a mistake. Although the striping is controlled, the downside is dark bands on the image in many more situation than there was striping in the first place.
The Sony a7RIV doesn't appear to have PDAF banding, so I expected it to have PDAF striping. I went looking. This is a not-particularly-stringent test that I run when I'm looking for PDAF striping and some kinds on lens flare. I start out with this scene, which is exposed to the right for the outdoor elements.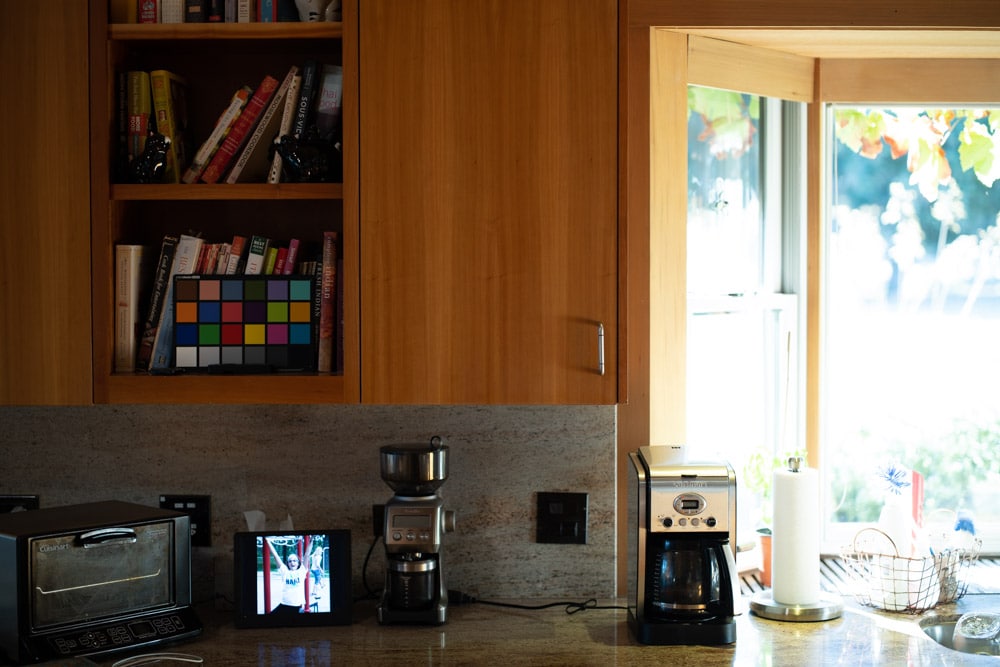 For this test, I shot the scene with the Zeiss 55 mm f/1.4 Otus on an a7RIV, underesposed from the shot abouve by five stips, and pushed five stops in Exposure in Lightroom. Here's a crop of the Macbeth chart at 1:1 magnification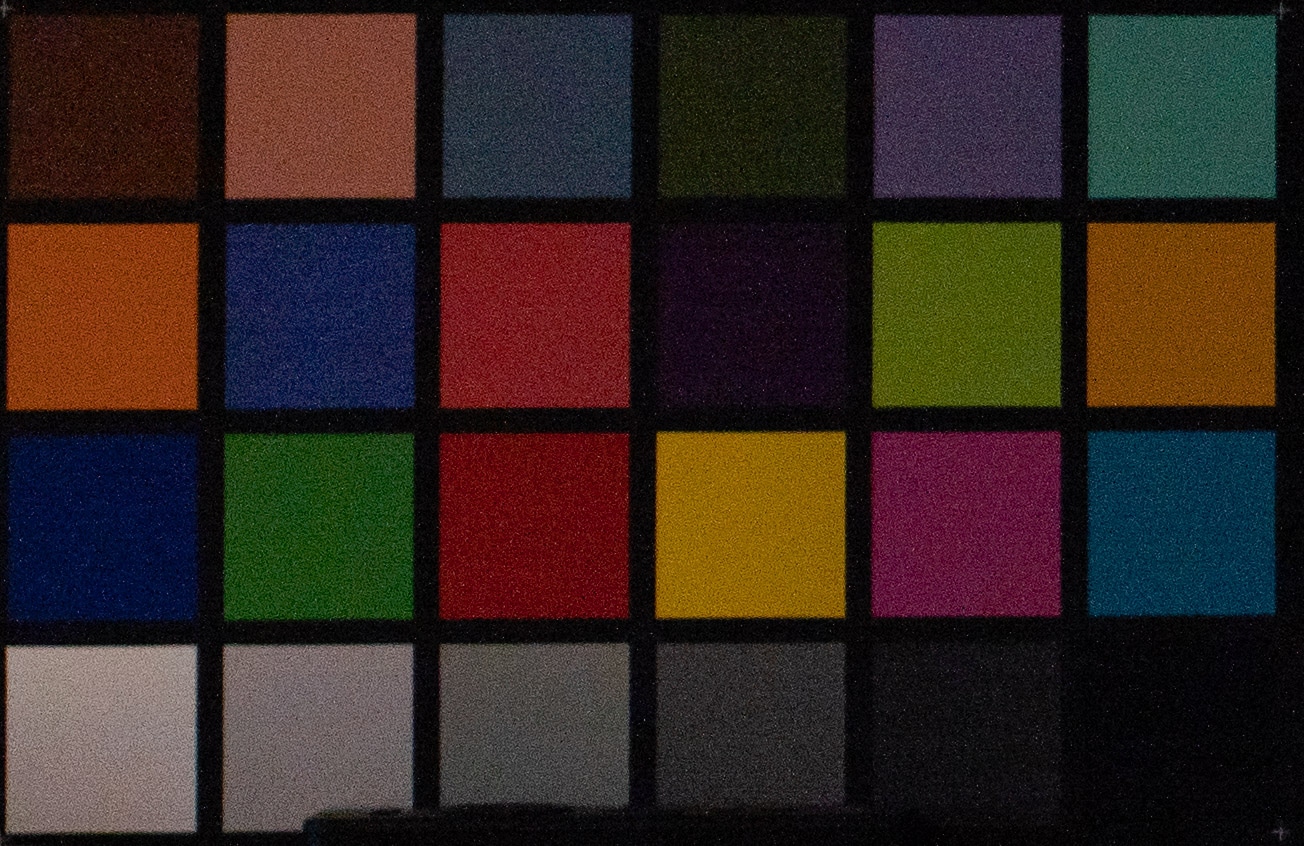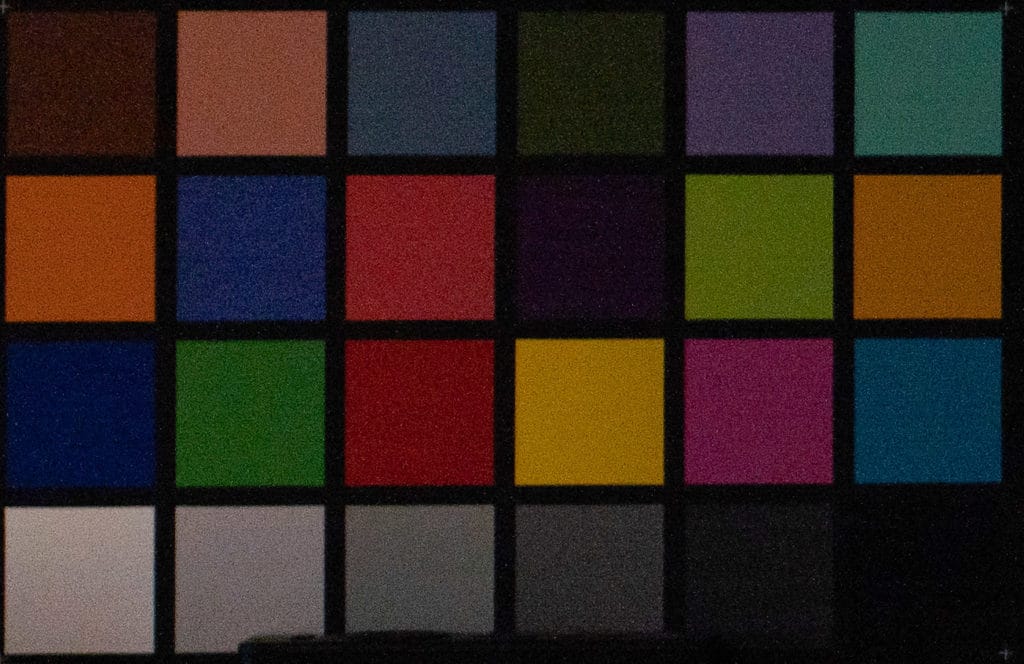 There is minimal striping.
I then performed a tougher test: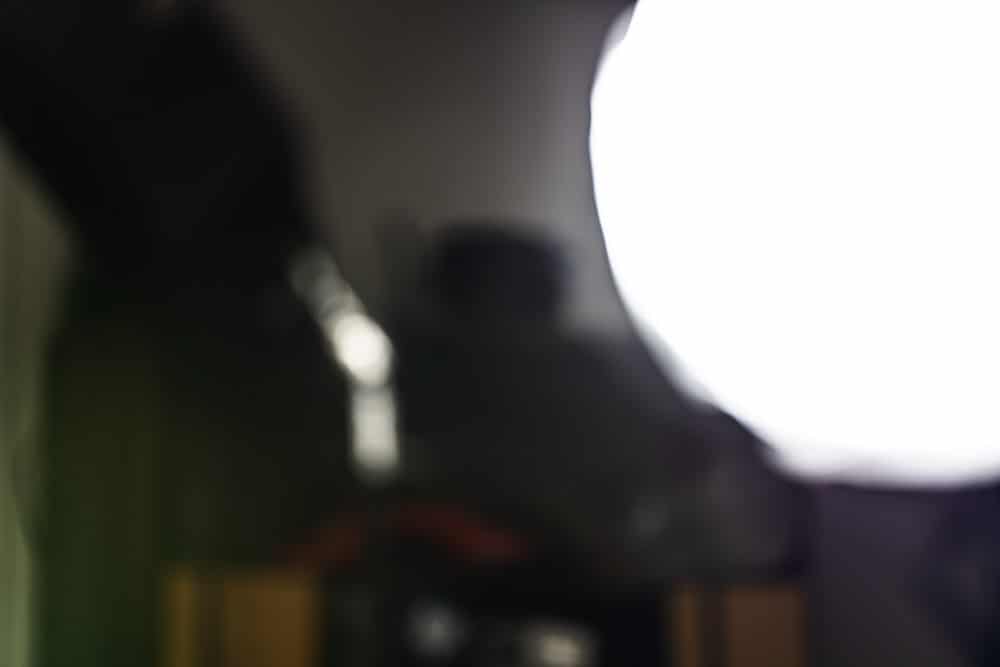 The above is a shot of a Aputure 120d II with a 12-inch parabolic reflector and a shower cap diffuser.  I tortured the image to get this: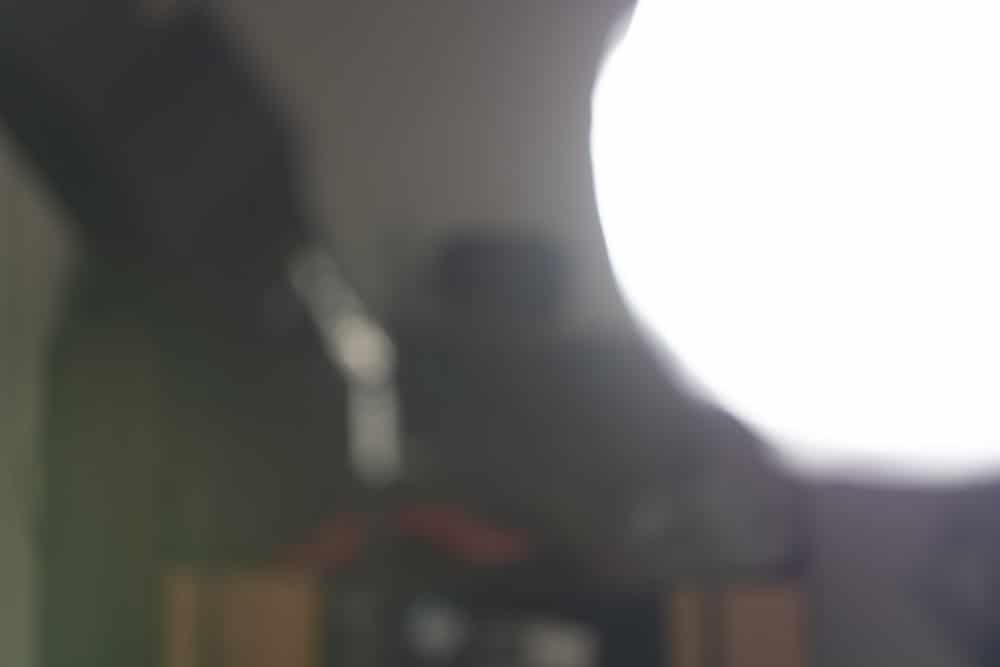 Then I cropped to 1:1: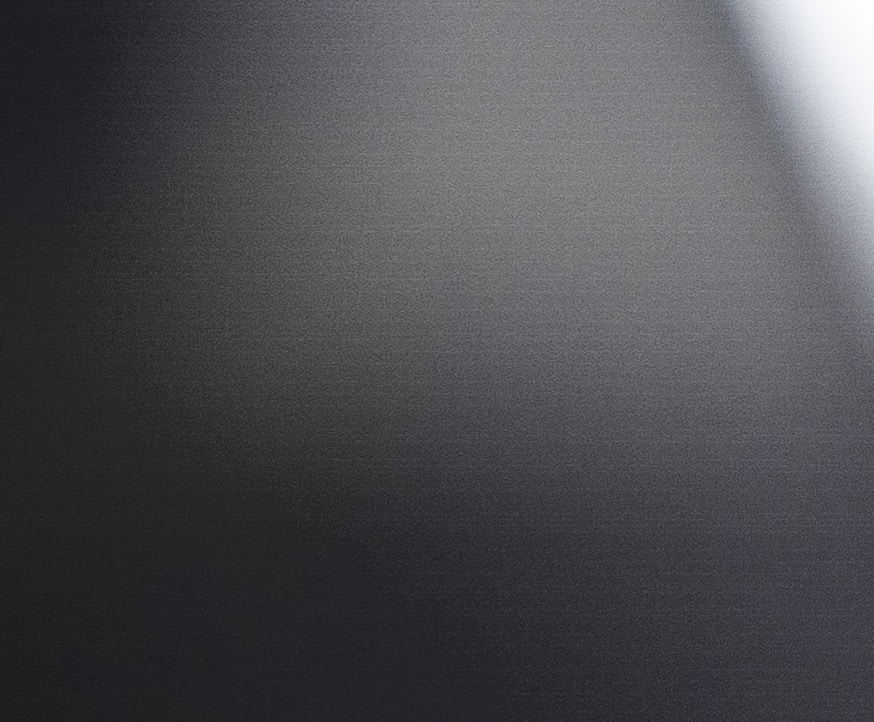 There is a bit of striping. It is far less than I saw with the a9 in this test. That is not totally dispositive, since striping tends to be a fugitive phenominom, but I have high hopes.
I took off the shower cap to make the flare worse: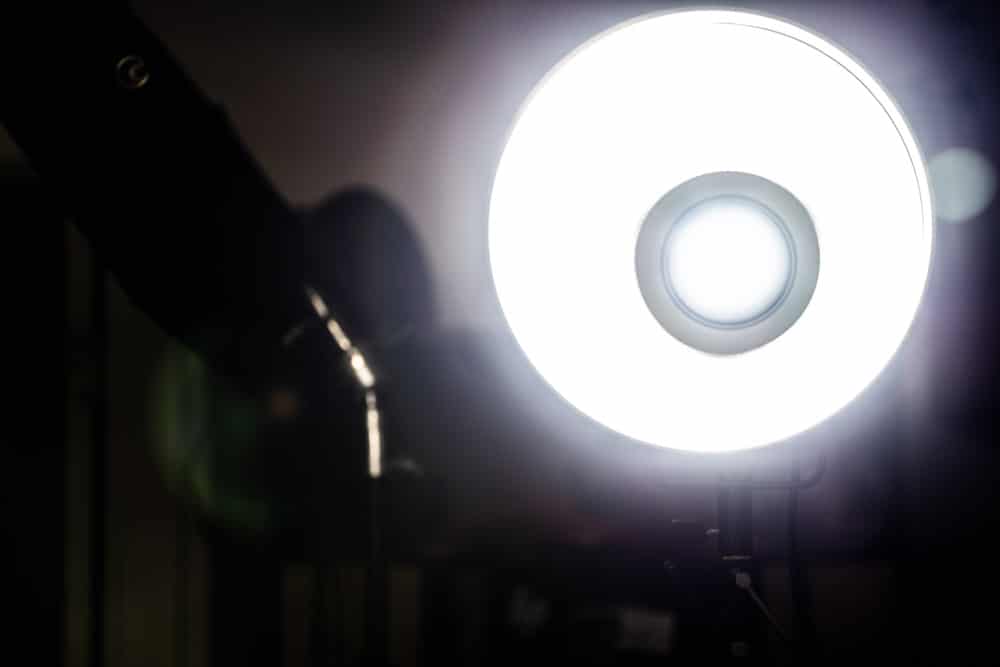 Here are some 1:1 crops of various exposure times — aperture was f/2.8 for all — together with the processing.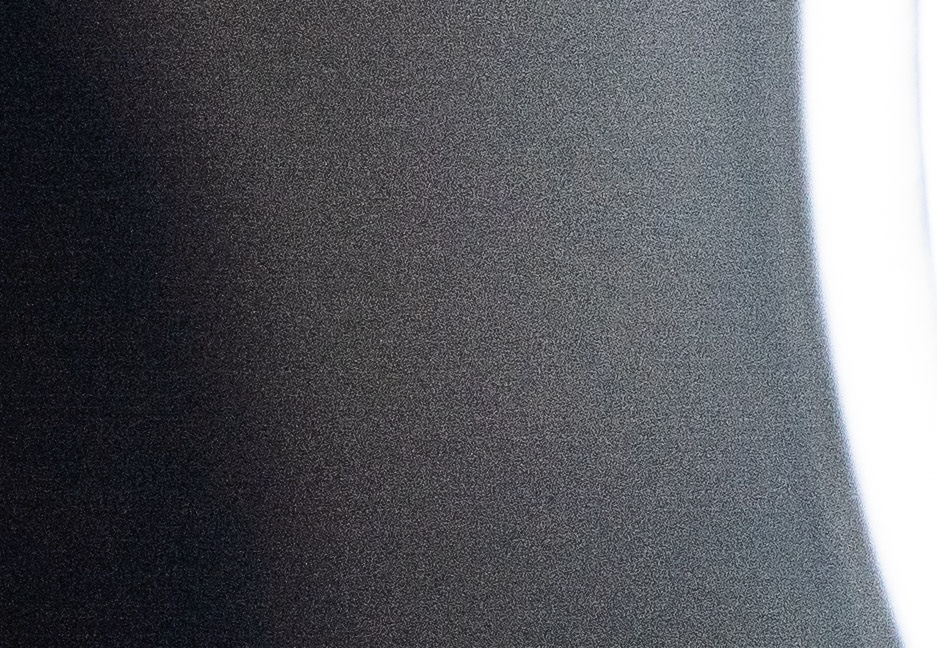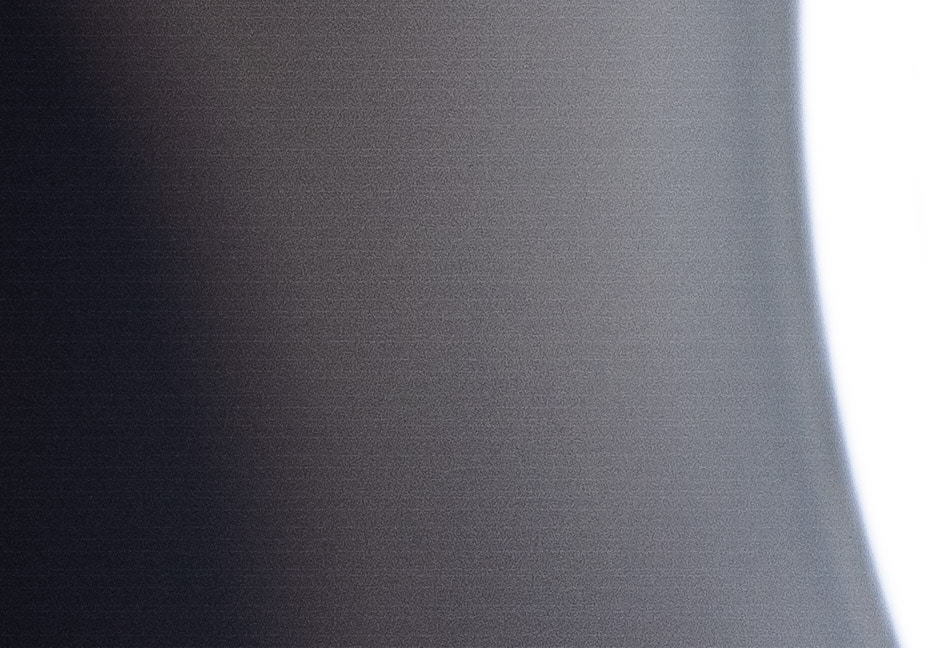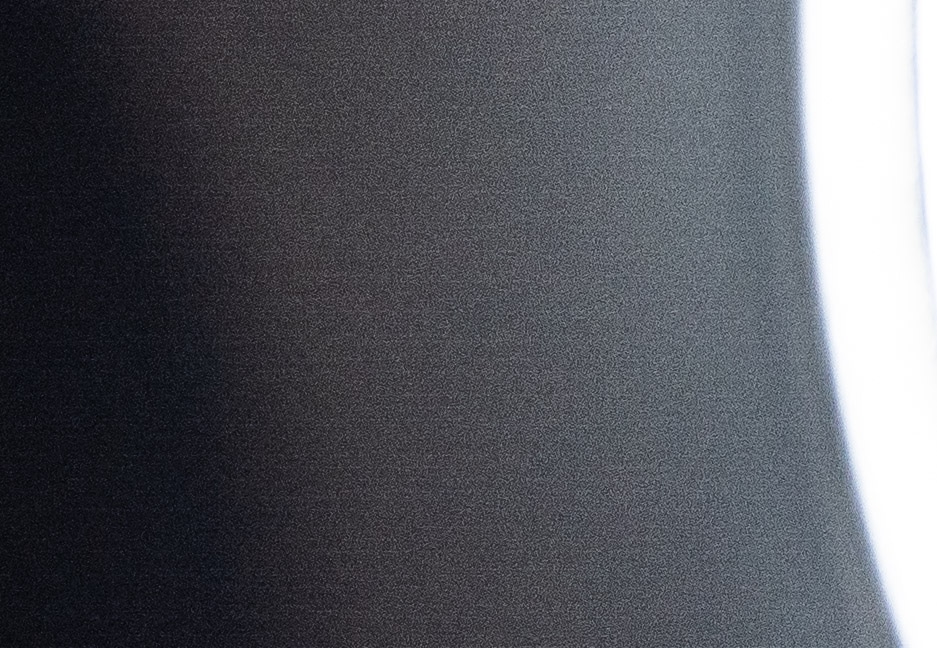 Good job, Sony!