I just received a copy of the new Sony 20 mm f/1.8 G lens. I've ordered the similar Nikkor S. I'll be testing both of them, separately and together. FOr those of you who've been following the color profiling work, don't worry; I'll be doing both types of testing at the same time. Just don't ask me to chew gum, too.
The Sony 20/1.8 is a good example of what Sony E-mount lenses have grown up to be. Nice size. Balances well on the camera. An aperture ring right on the lens, just where God intended it to be. An AF/MF switch, and a programmable button. All good stuff.
I first performed my initial screening test. To do the test at f/2, my distance-estimating graph said I needed to be at almost 30 meters. The largest target that I've printed has the low-contrast Siemens Star diameter at 22 inches, which is very small in the frame. I really should have printed up a larger target, but I went ahead and ran the test. Here's what I got, at about 250%: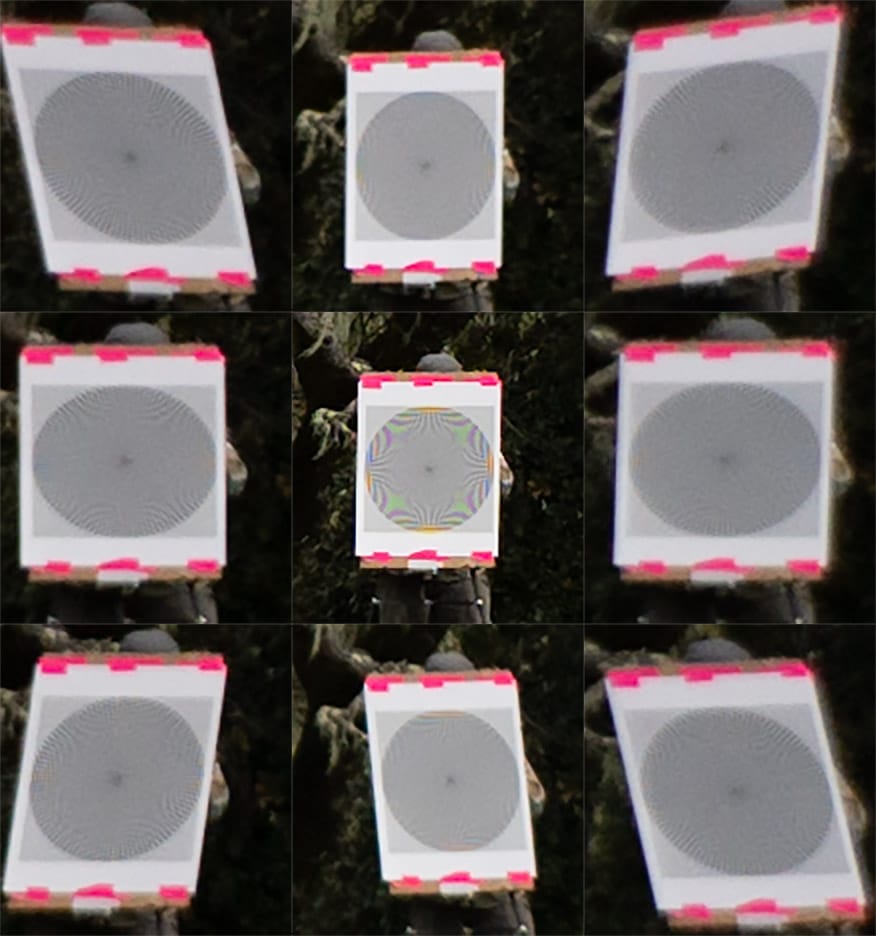 The target is so small that in the center image, all the detail we see is aliased. The right side looks a tad soft. It might be tilt, or it might be something else. The next test will determine that. In any event, it's not enough to be harmful to normal photography.
The next test decreases to target distance to about 8 meters, and focuses for each shot, so field tilt is calibrated out. At f/1.8 and 100%: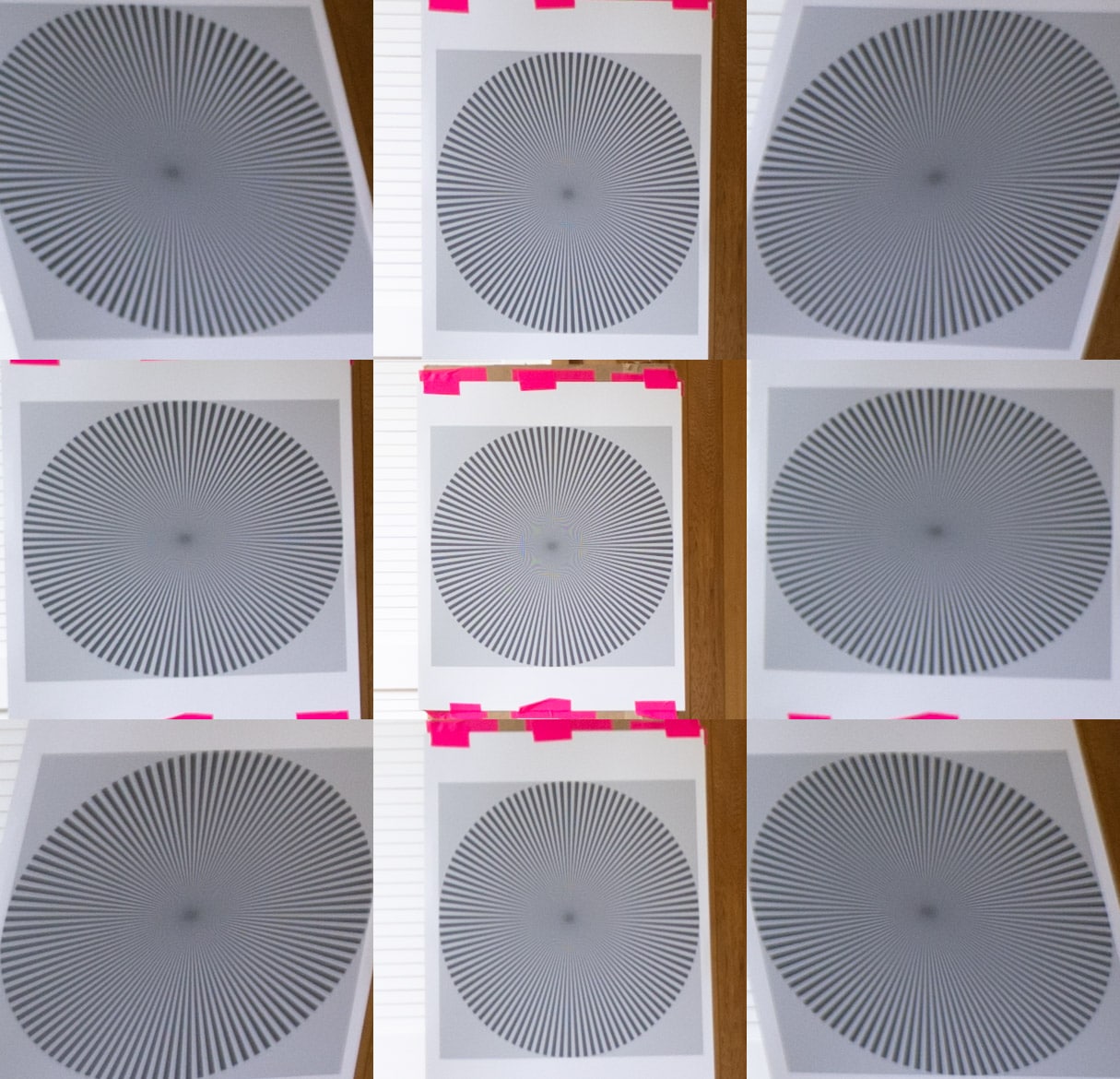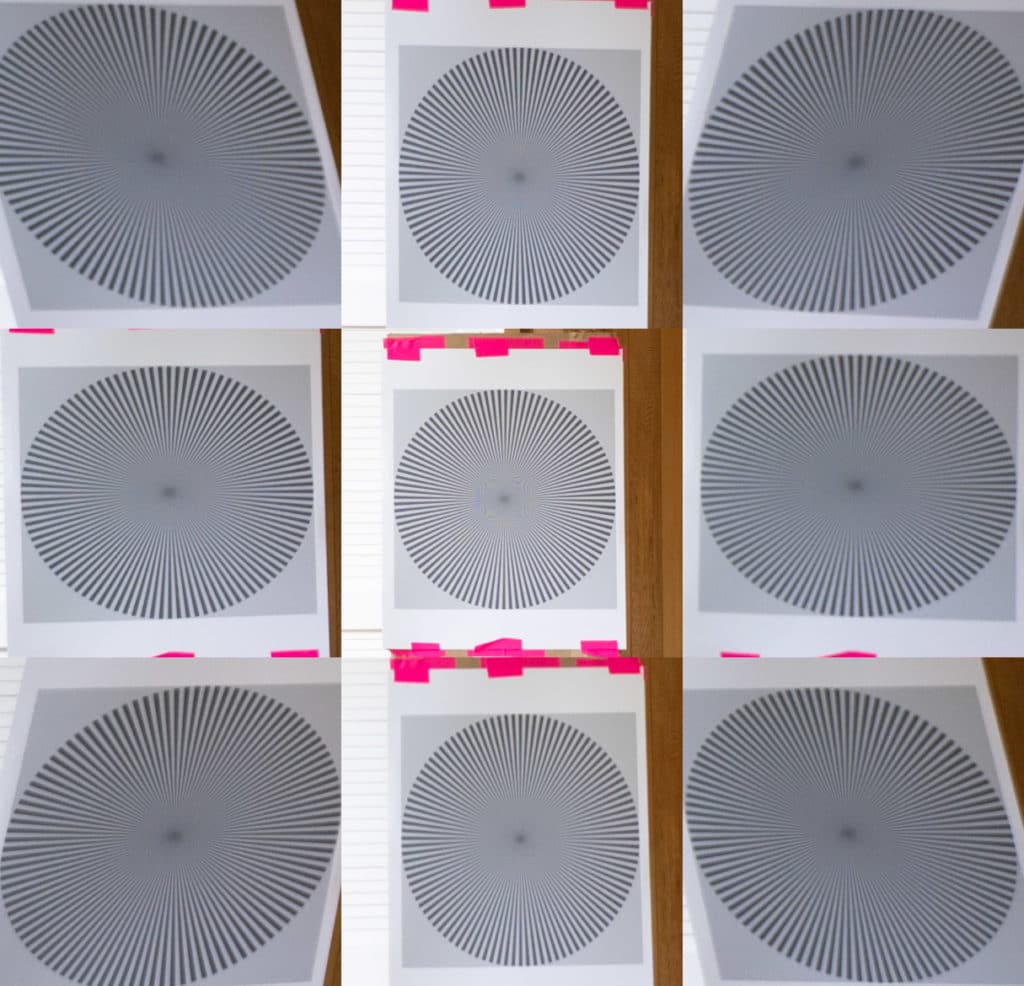 Each image in the above composite is the best of three, since the medium-spot AF-S that I used is not infallible. Now things are more even from right to left, so it looks like there is a bit of tilt. Notice that there isn't much corner falloff for an inexpensive fast wide lens shot wide open.
I next did an aperture series, again focusing each shot with AF-S, and only using the center and the lower-left corner.
On-axis, at about 250%: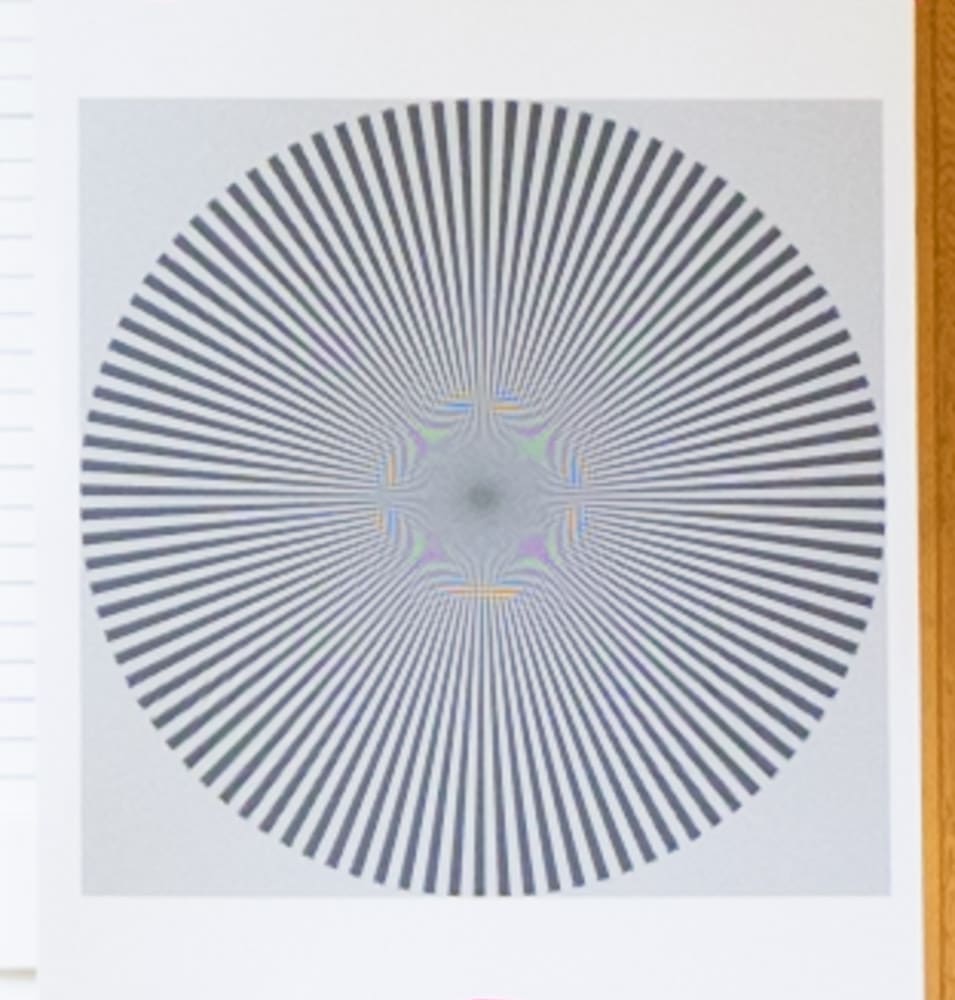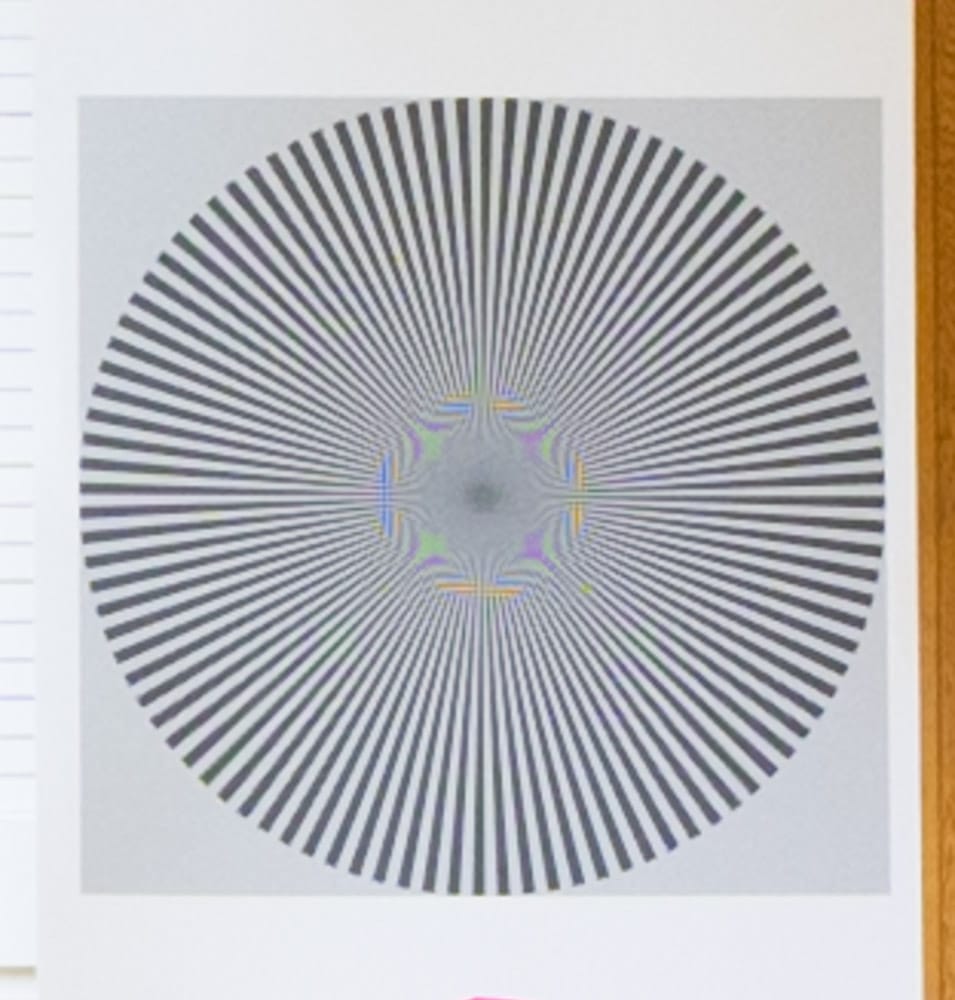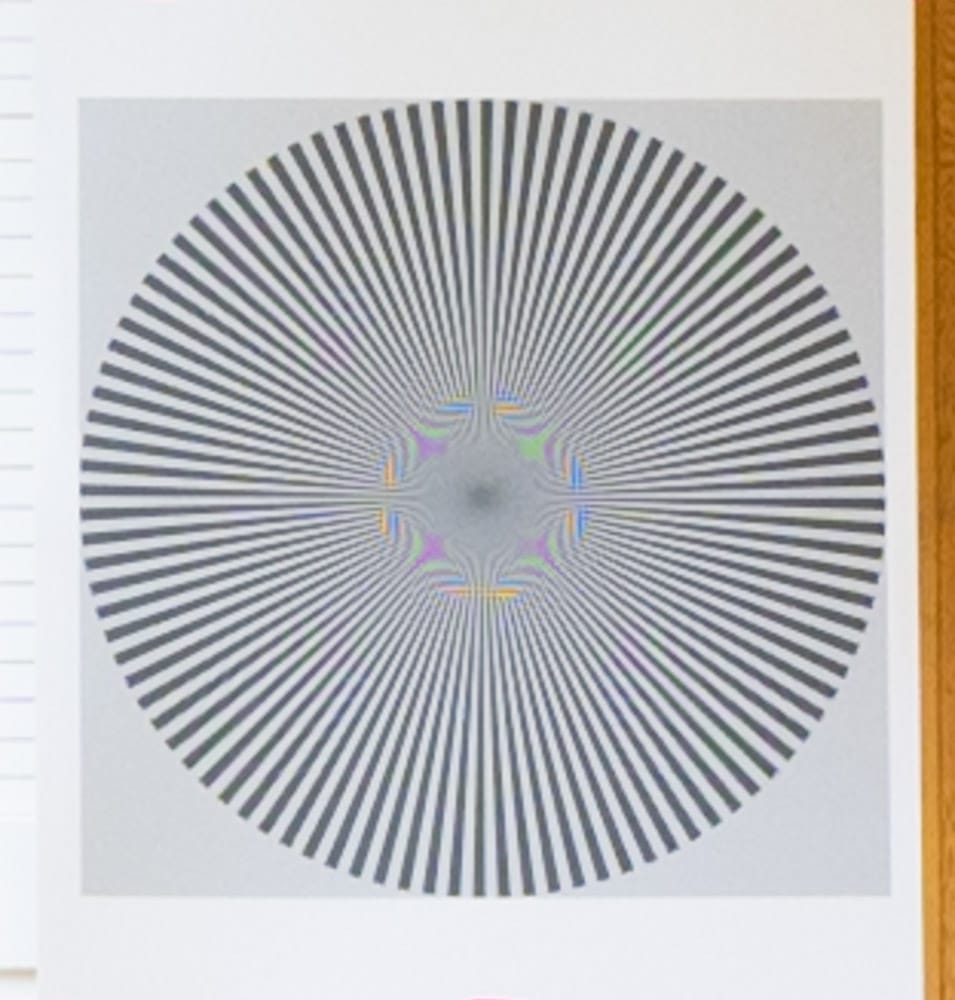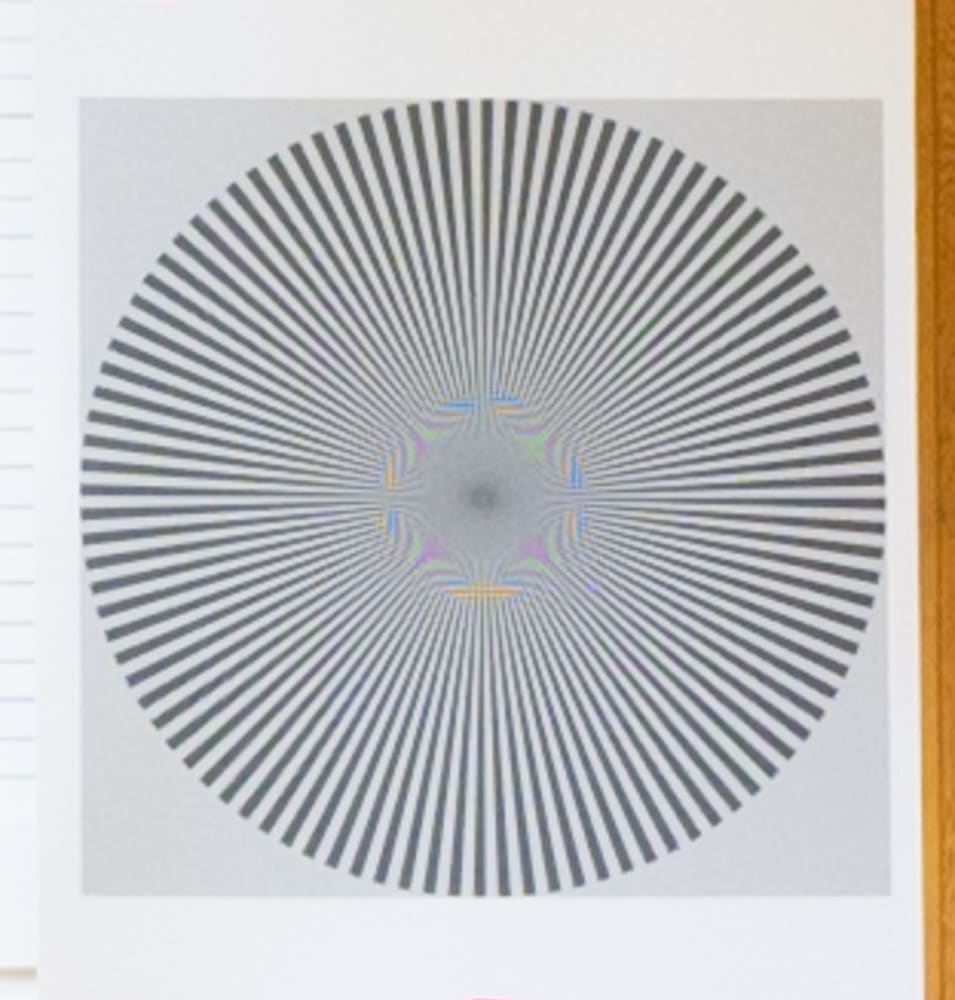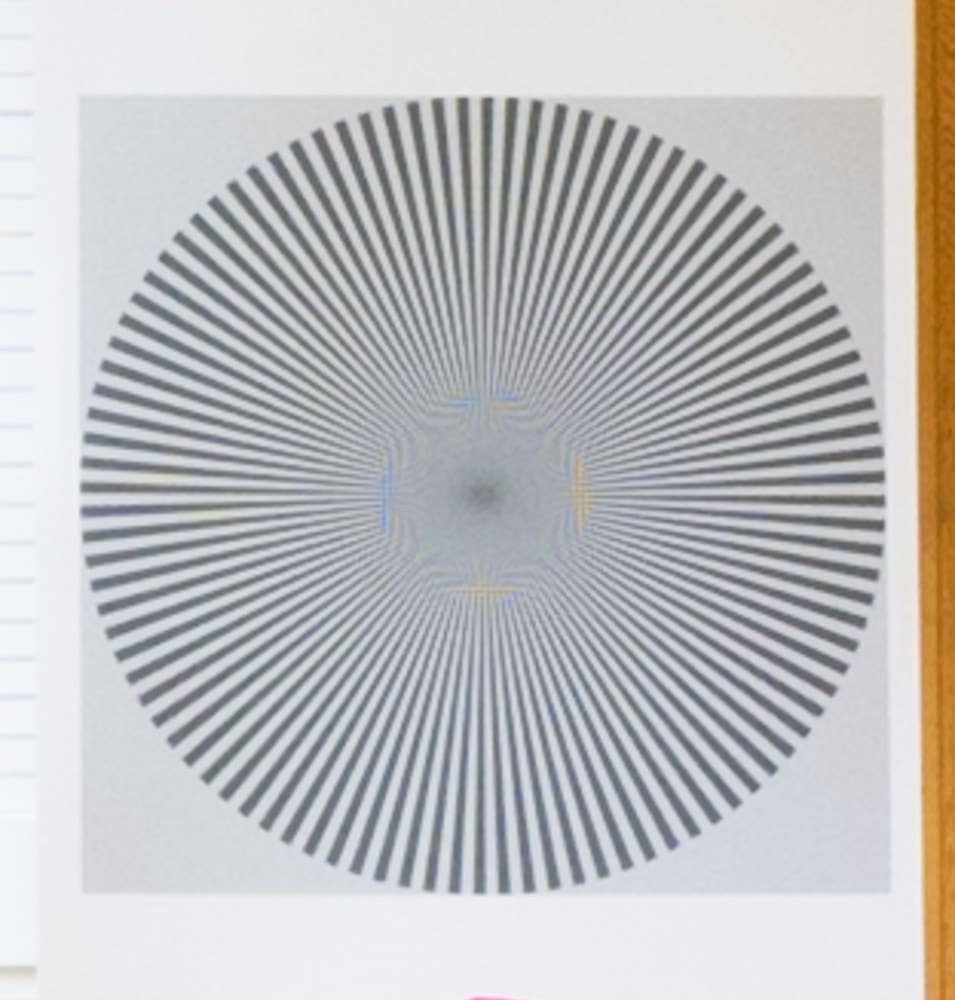 On-axis, either f/2.8 or f/4 is the best stop.
In the corner: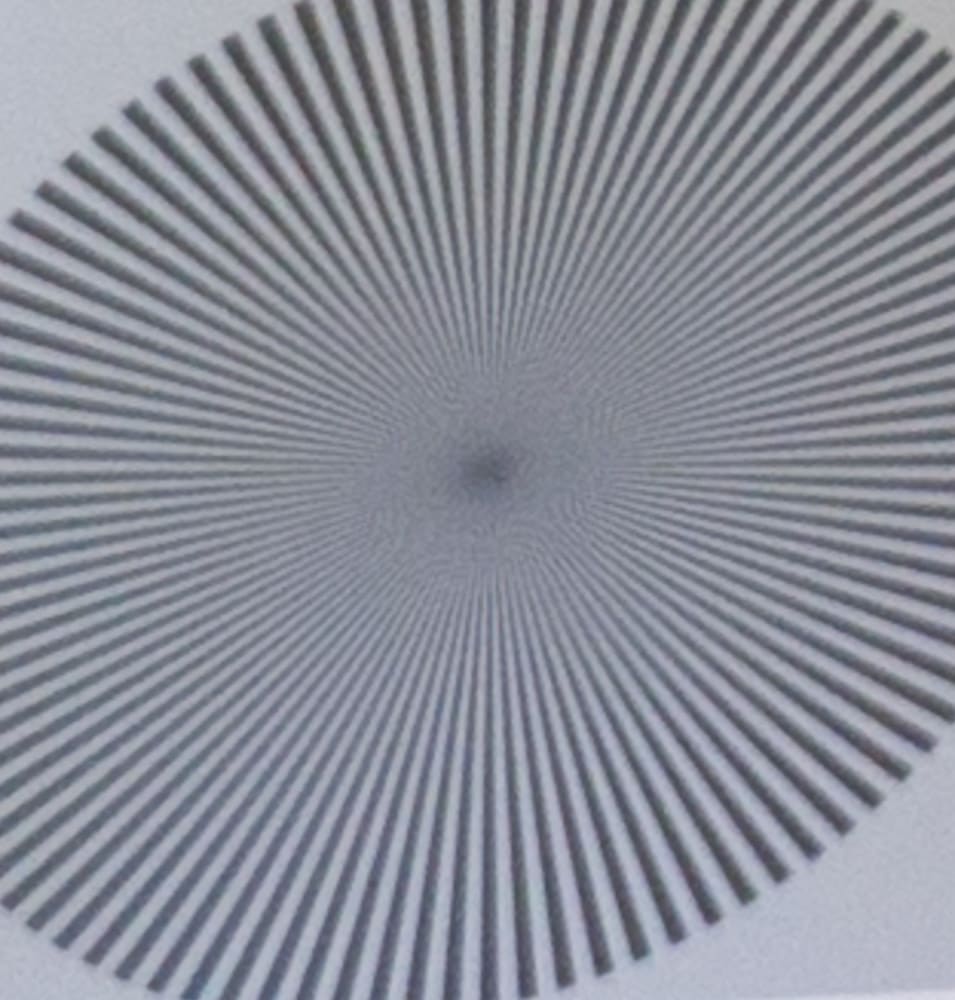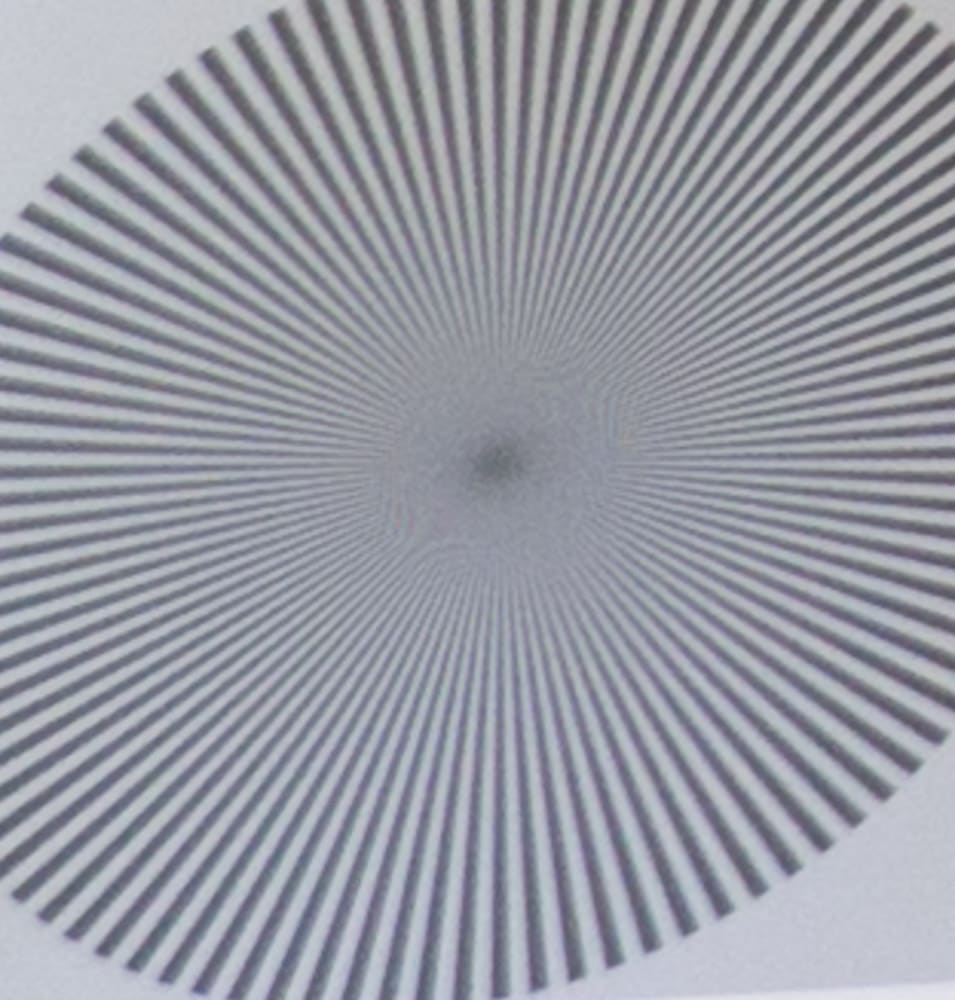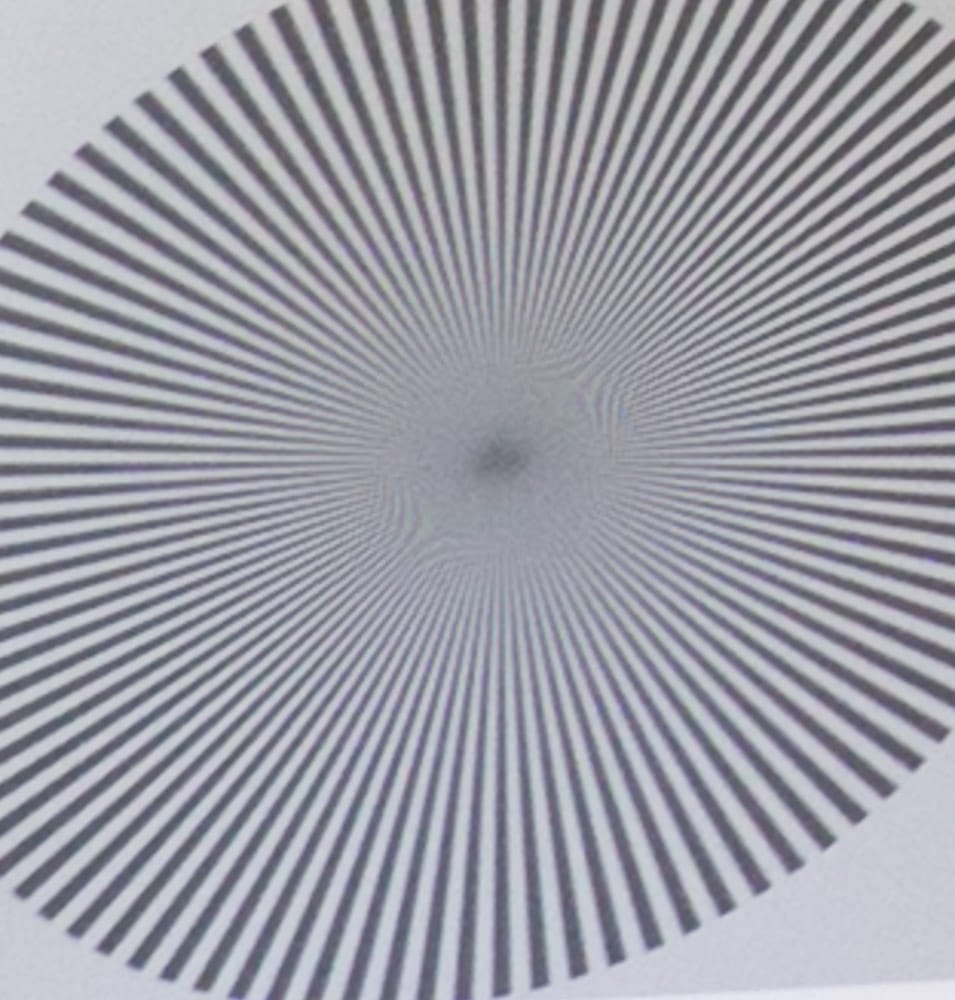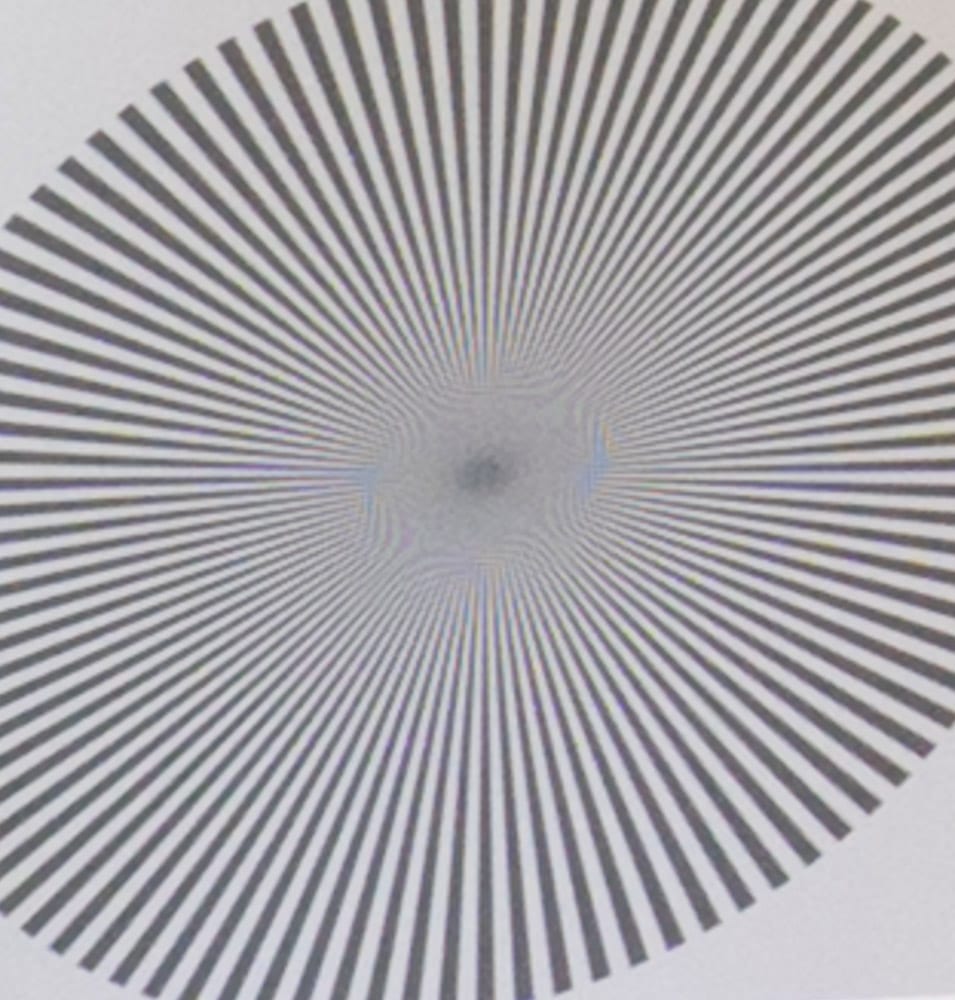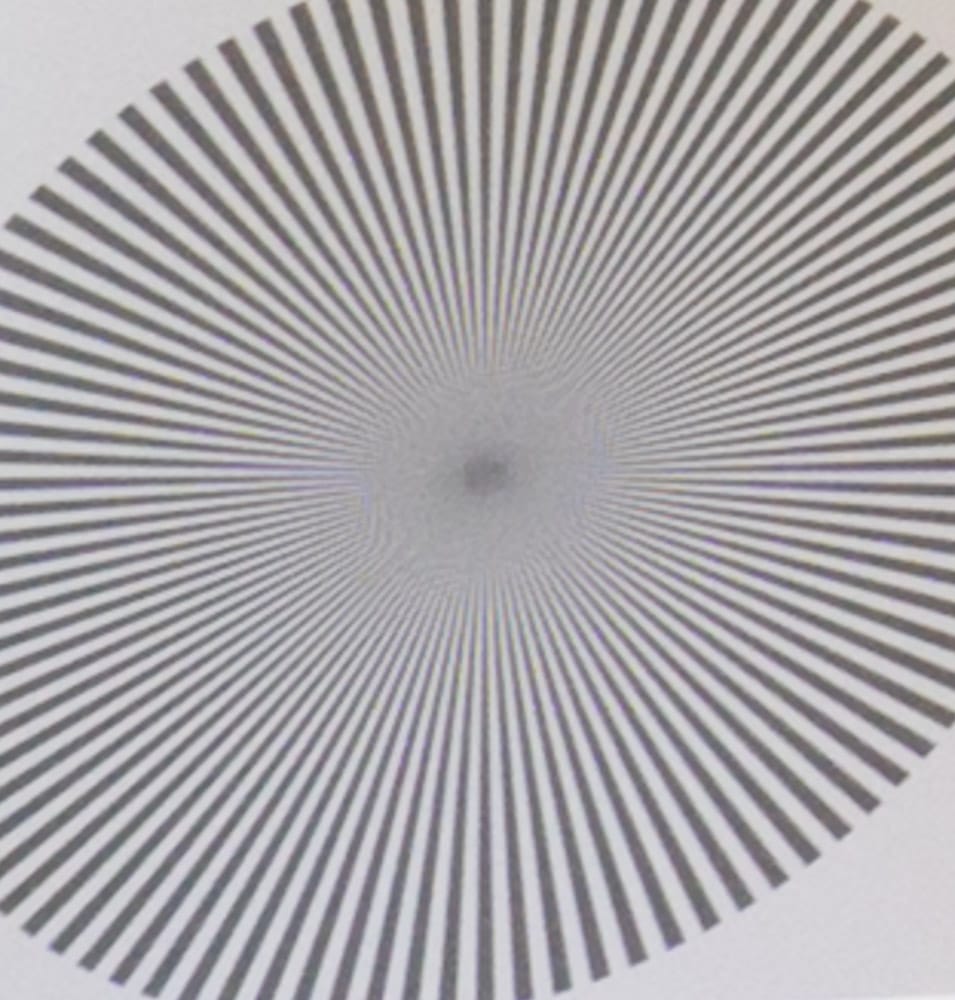 f/5.6 is the best aperture in the corner. You can see the falloff decreasing as I stopped down. You can also see a color shift. I'm not sure what that's about.
This looks like a promising lens.