This is one in a series of posts on the Sony alpha 7 R Mark IV (aka a7RIV). You should be able to find all the posts about that camera in the Category List on the right sidebar, below the Articles widget. There's a drop-down menu there that you can use to get to all the posts in this series; just look for "A7RIV".
I looked at the raw histograms for the dark field shots I made with the raw file format set to uncompressed and the shutter to 1/1000 second.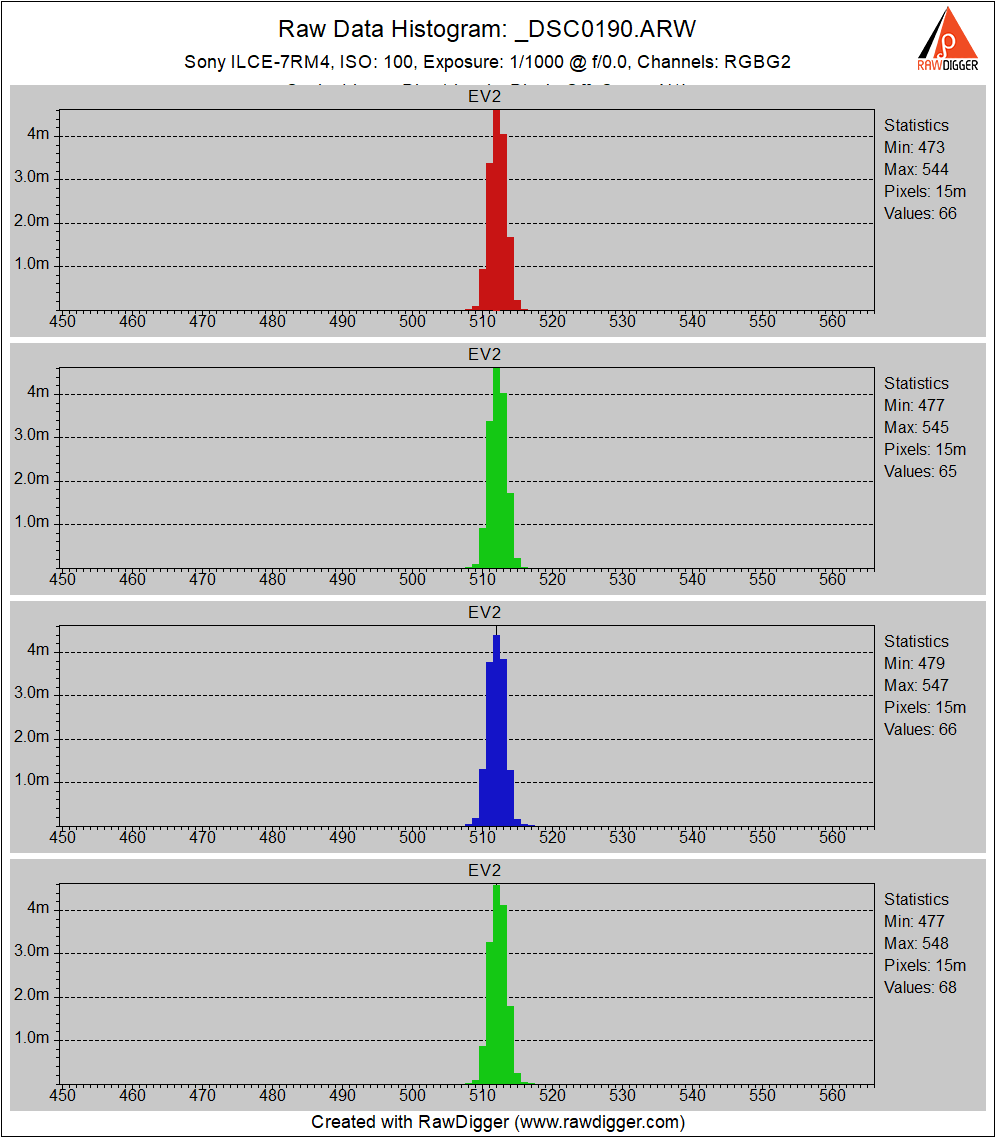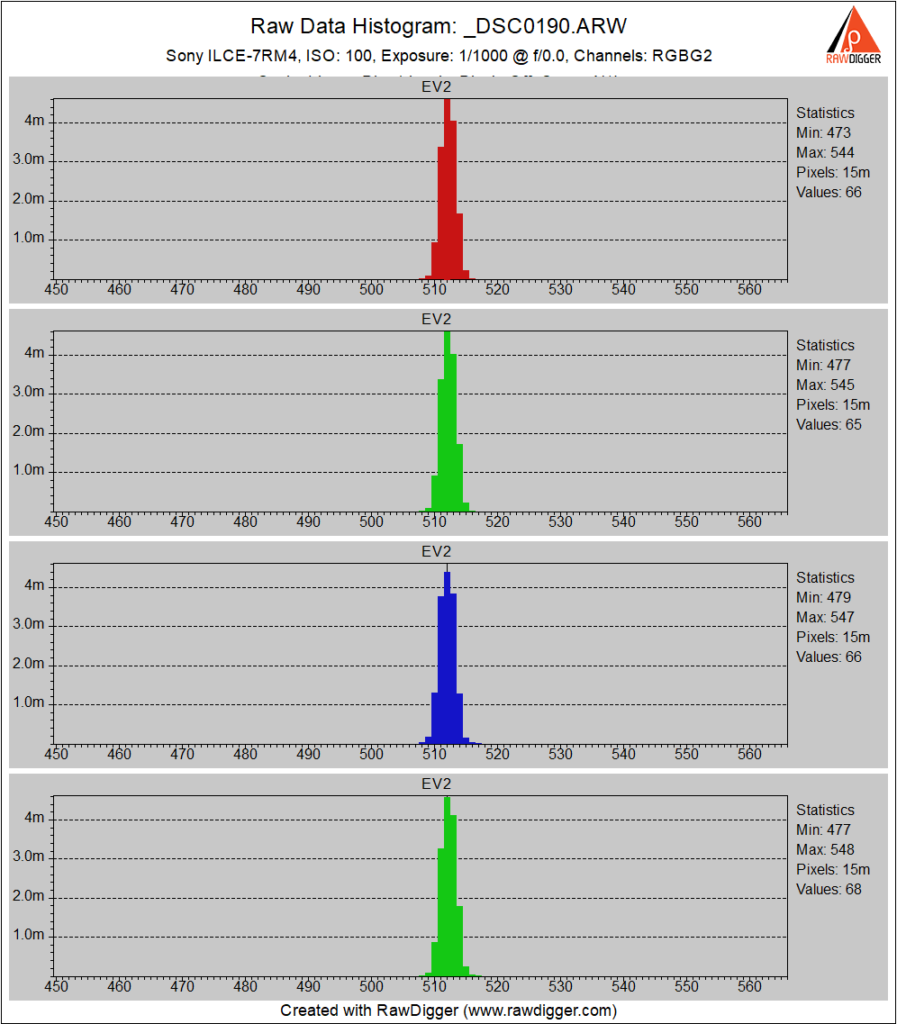 At ISO 100, there is some strange asymmetry to the all but the blue histogram, but otherwise it looks fine.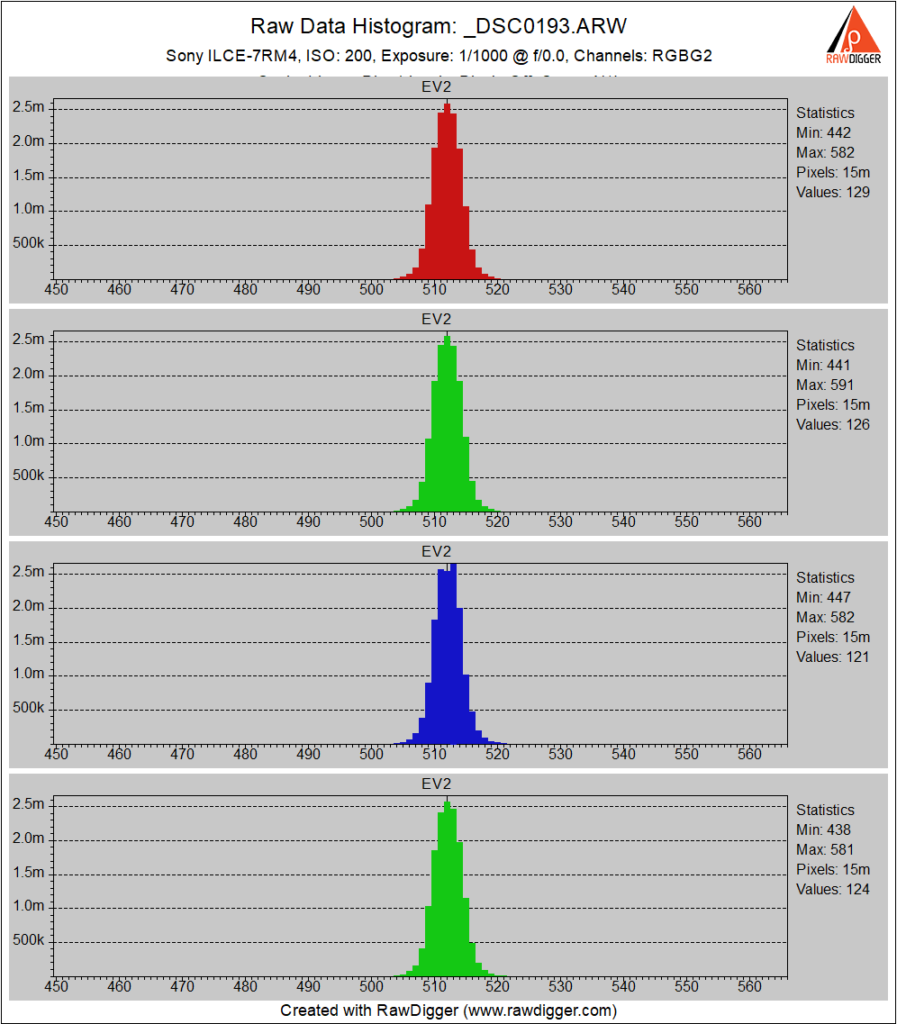 Increasing the ISO to 200 produces better-looking plots.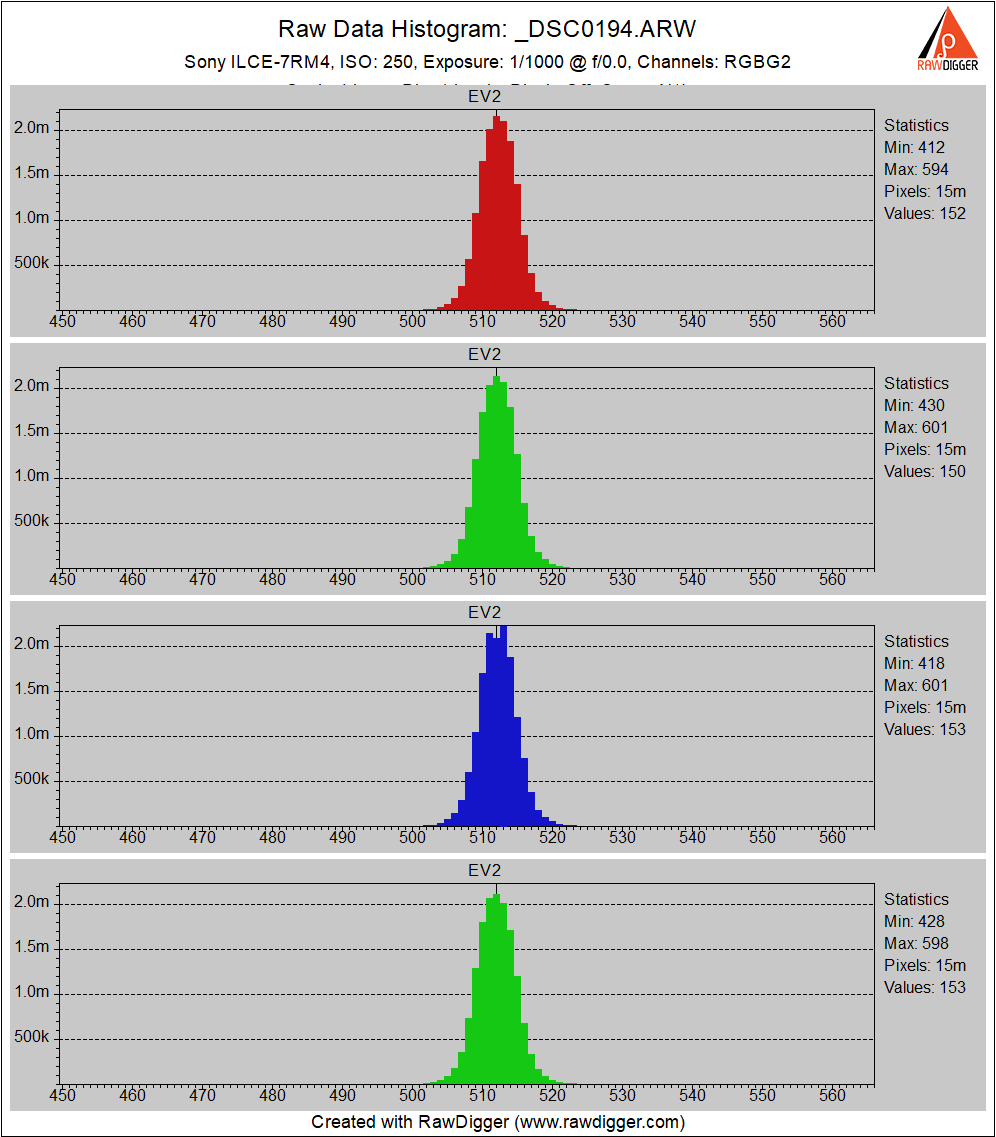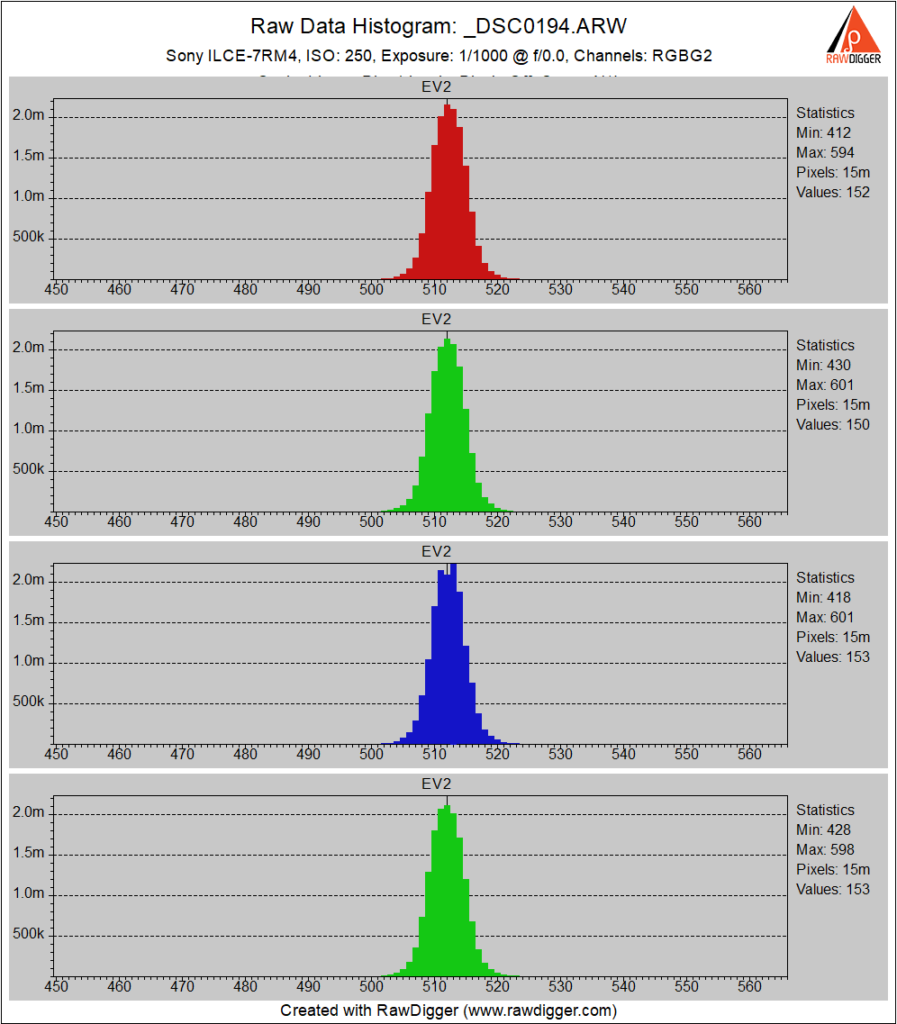 The above is just before the conversion gain is increased.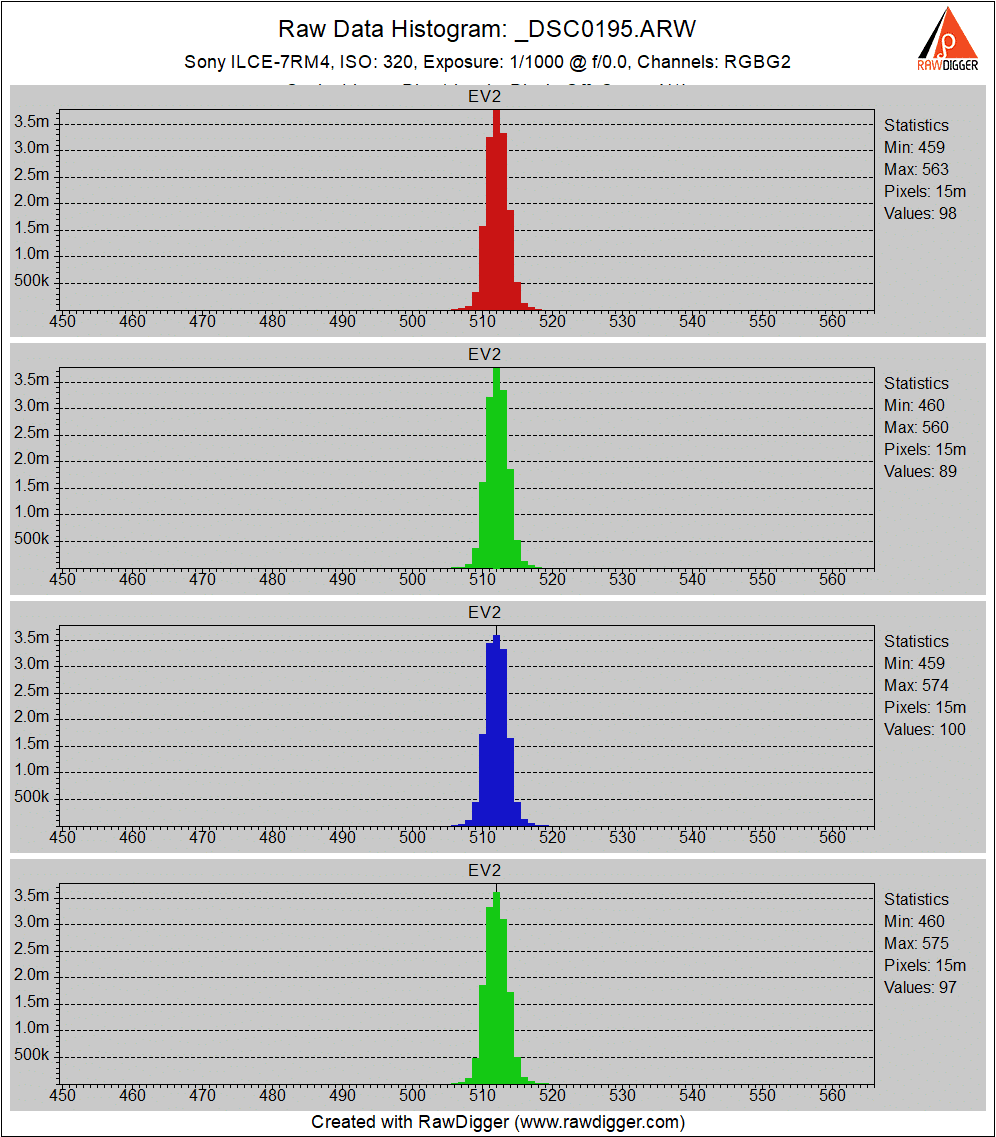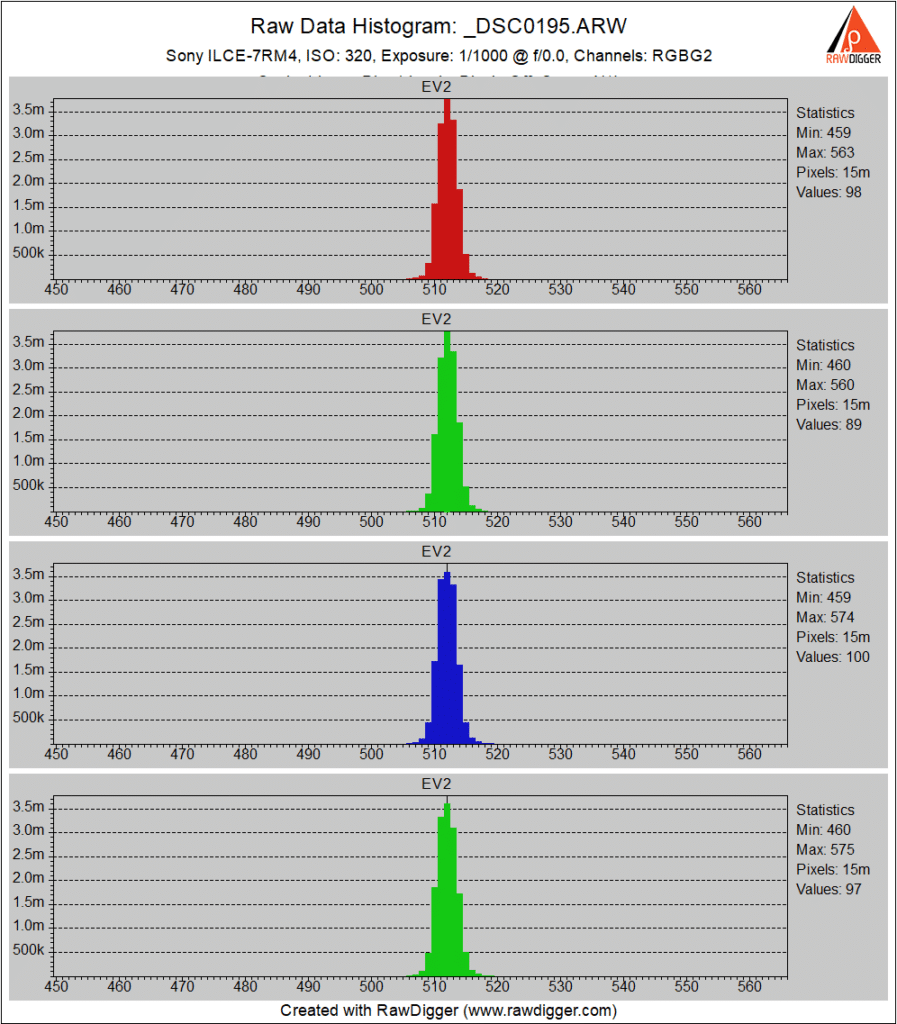 Now we're in high conversion gain mode, and the read noise has dropped.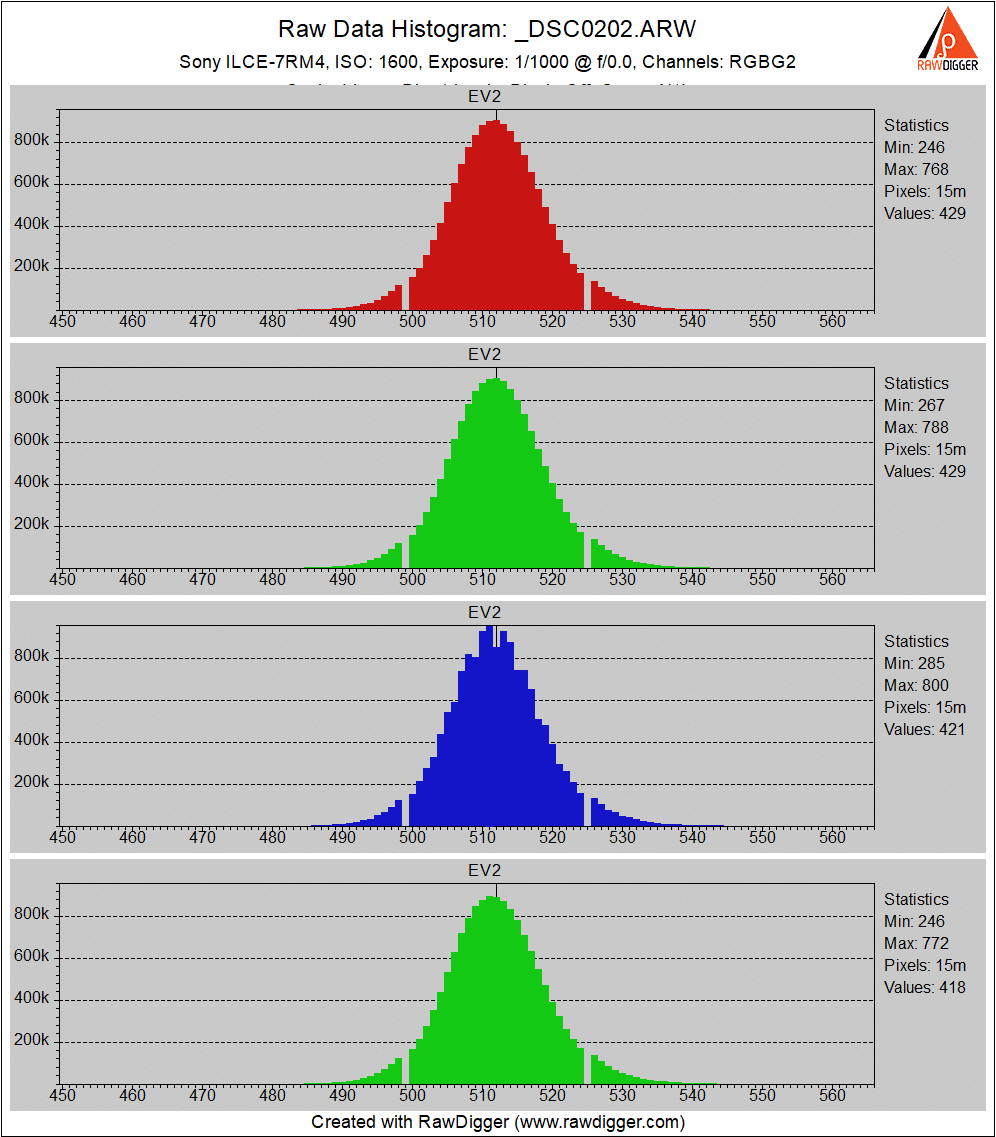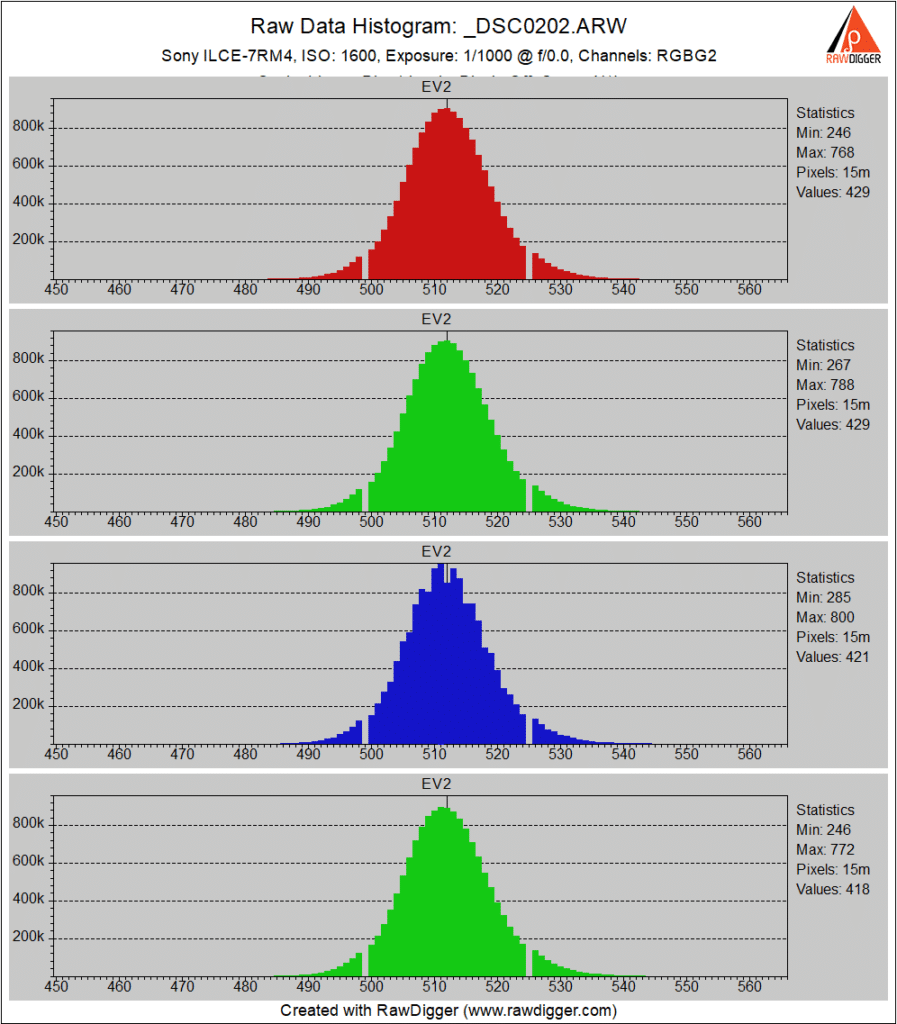 At 1600, you can see some dropouts.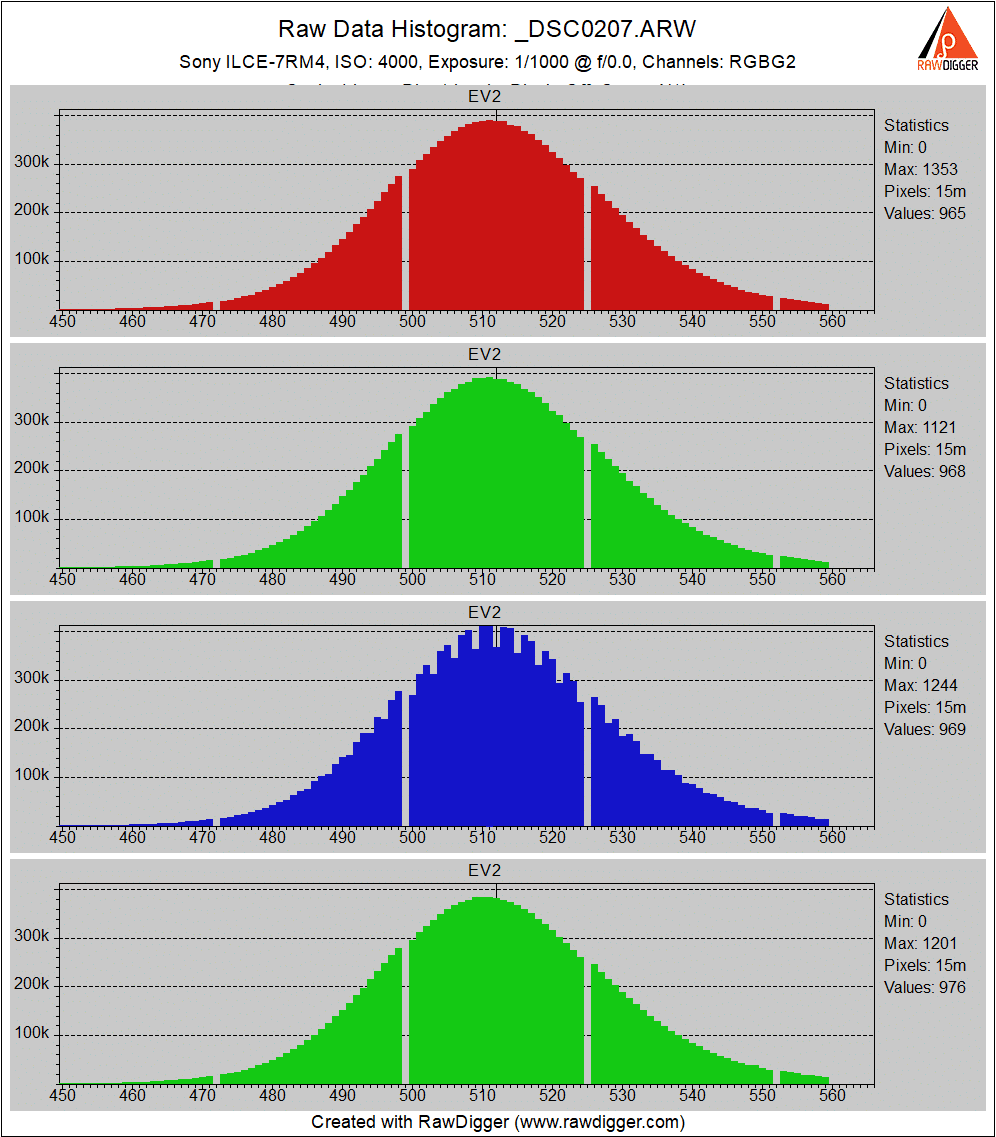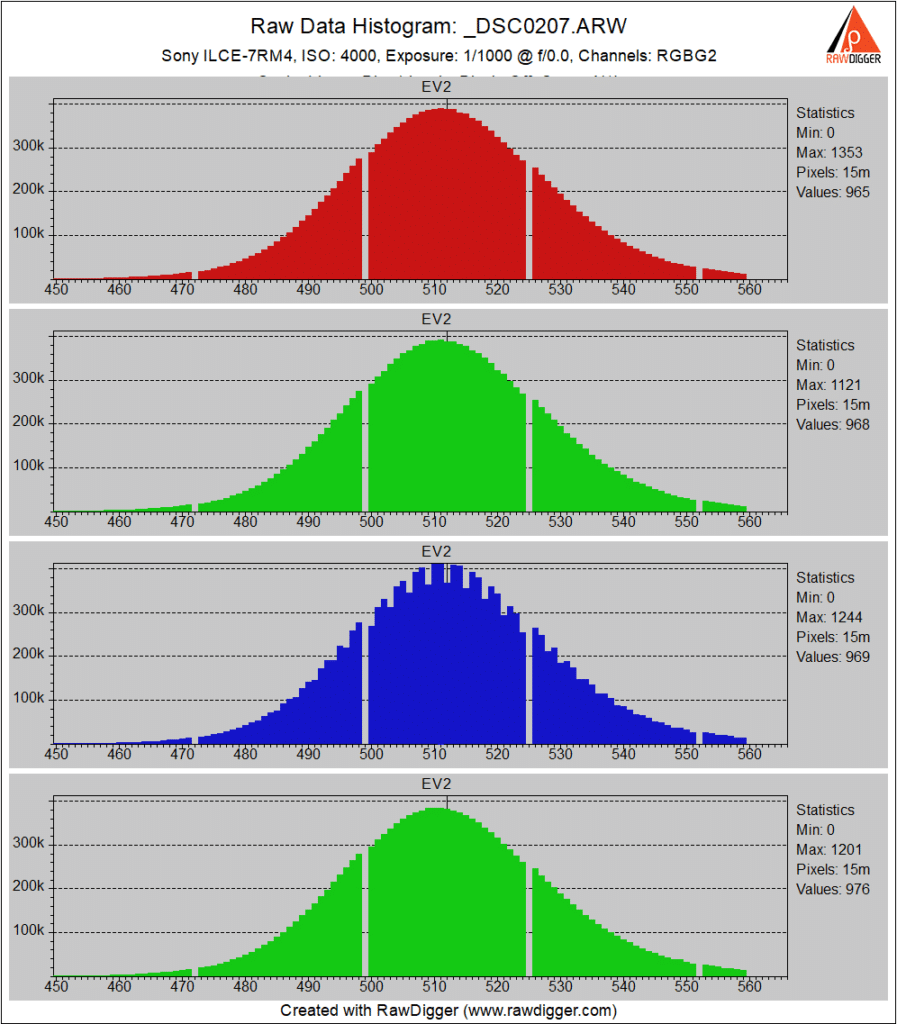 It looks like there is digital scaling, maybe for calibration. We've seen this before in Sony cameras. There is also combing in the blue channel, probably the results of PDAF pixel interpolation.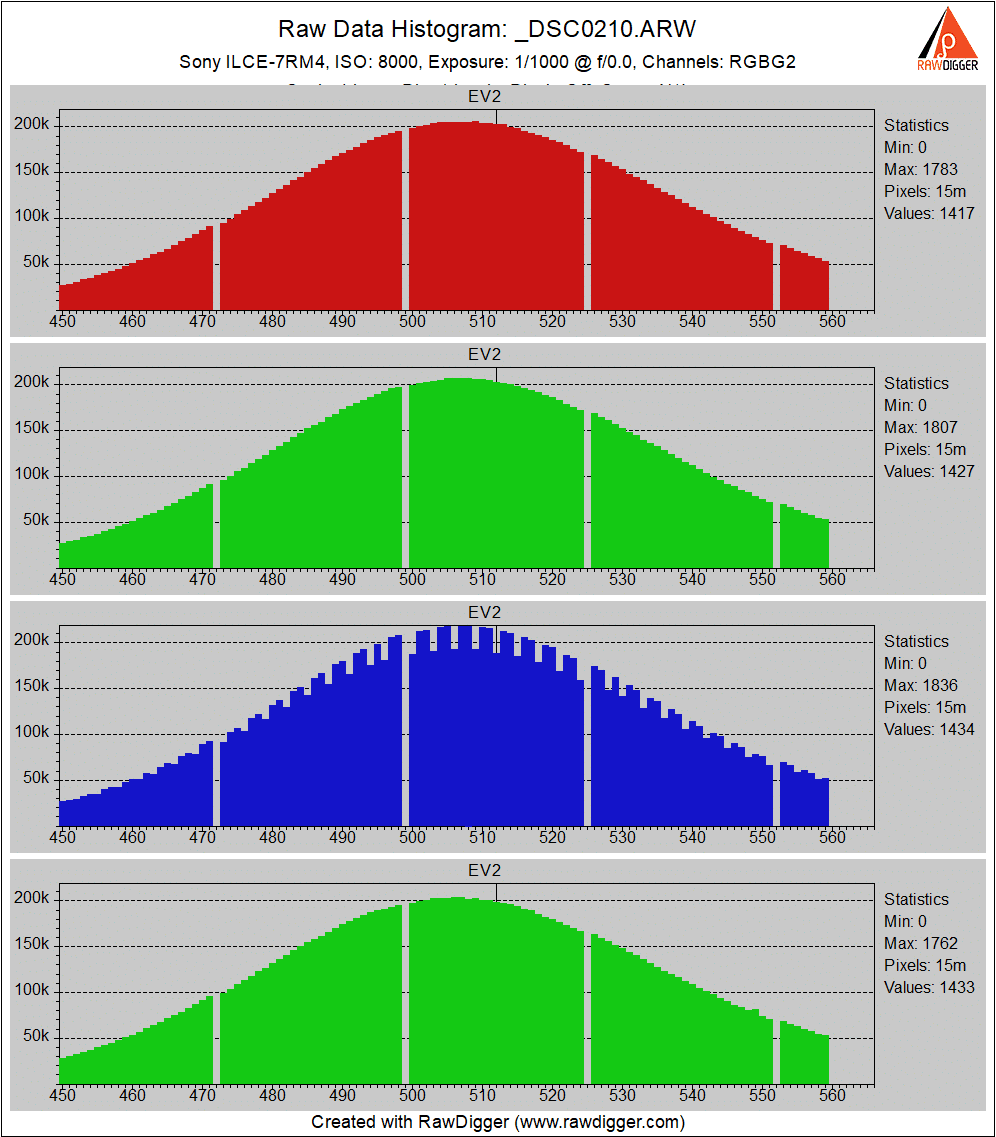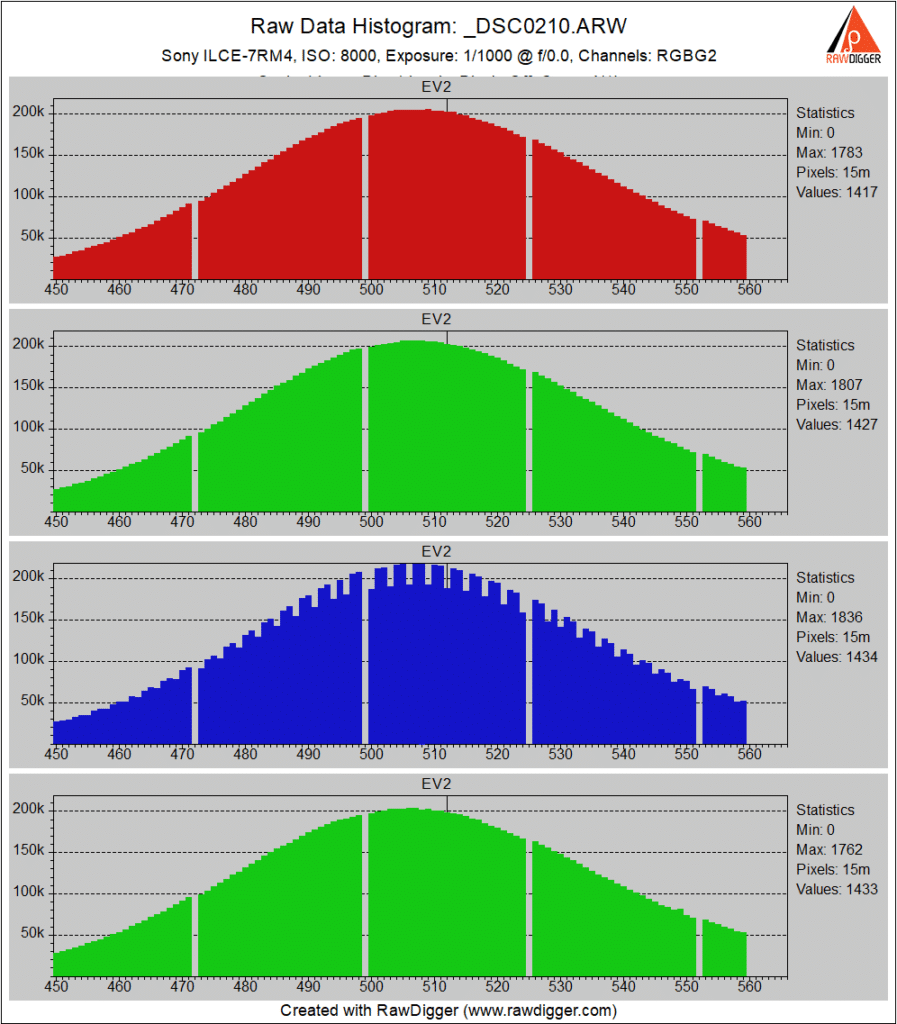 More of same.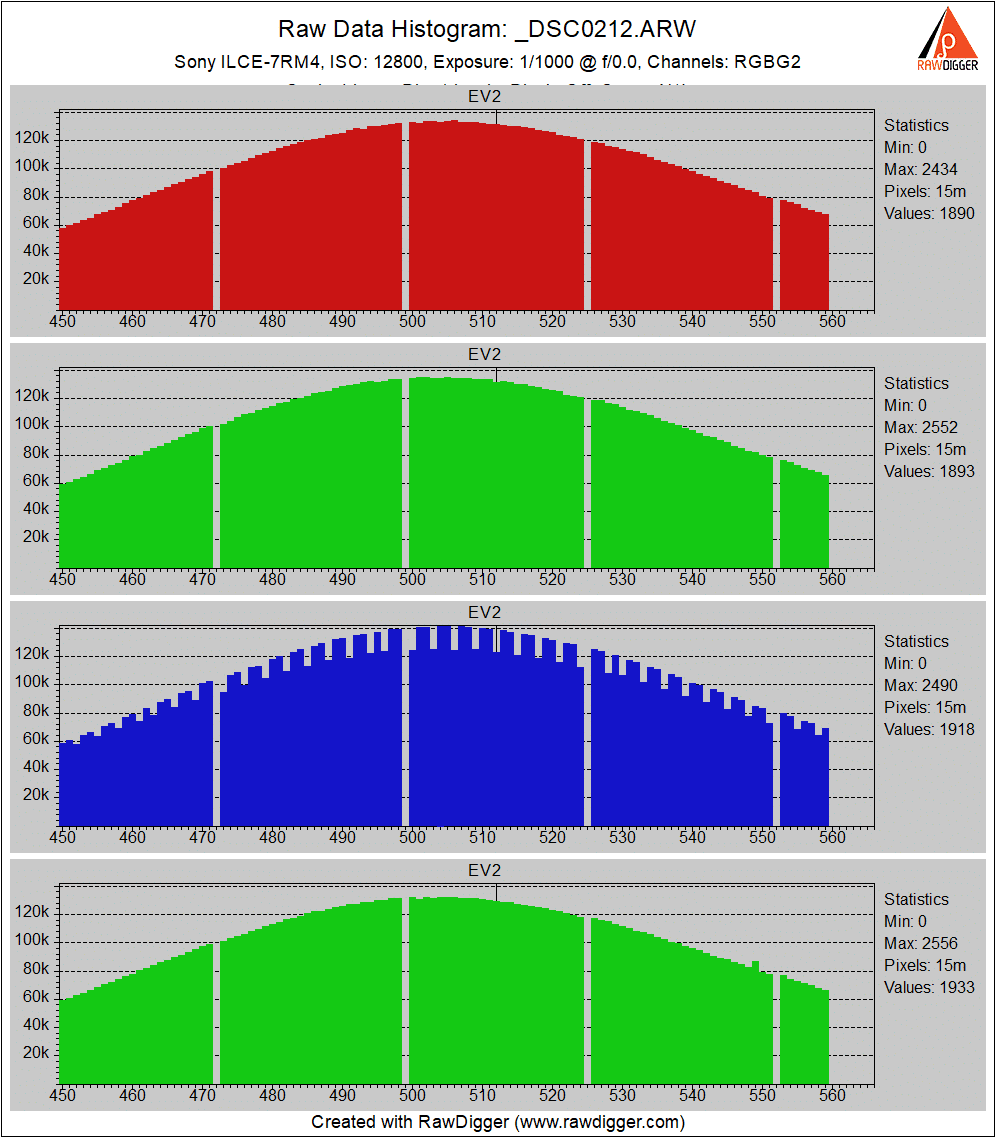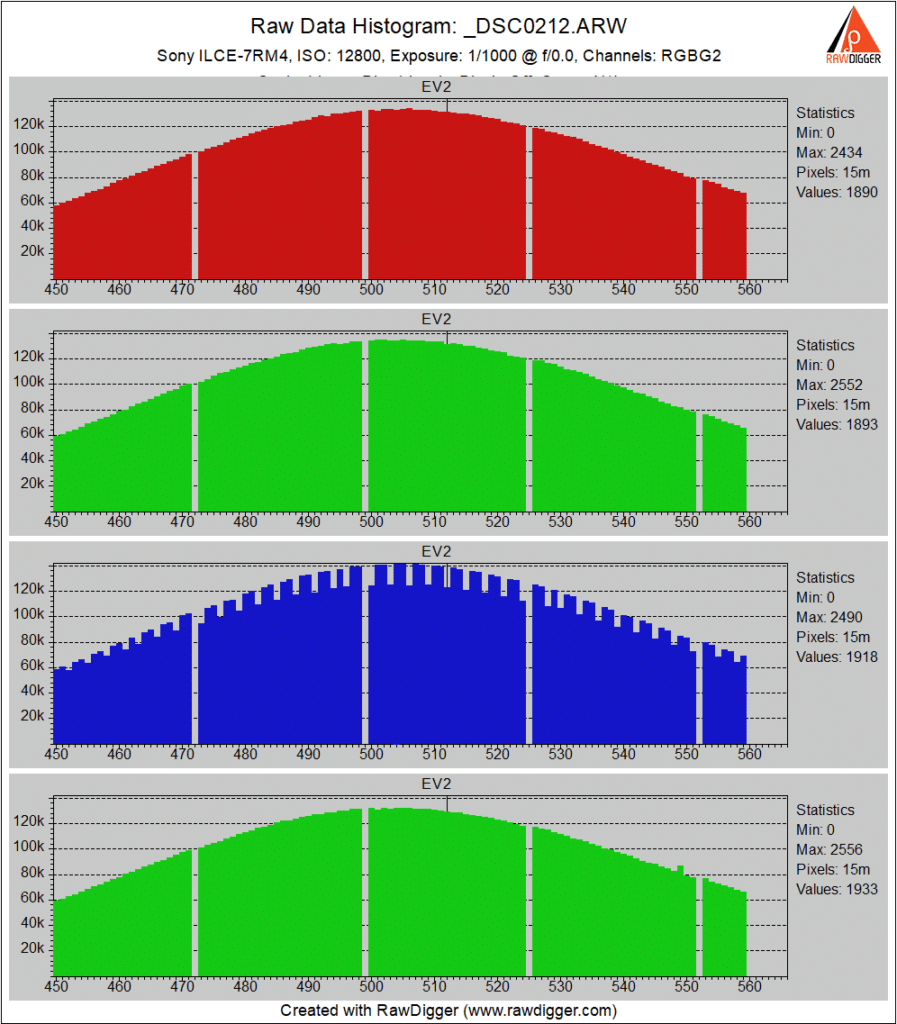 Ignoring the calibration (?) scaling, this is the last ISO setting without digital gain.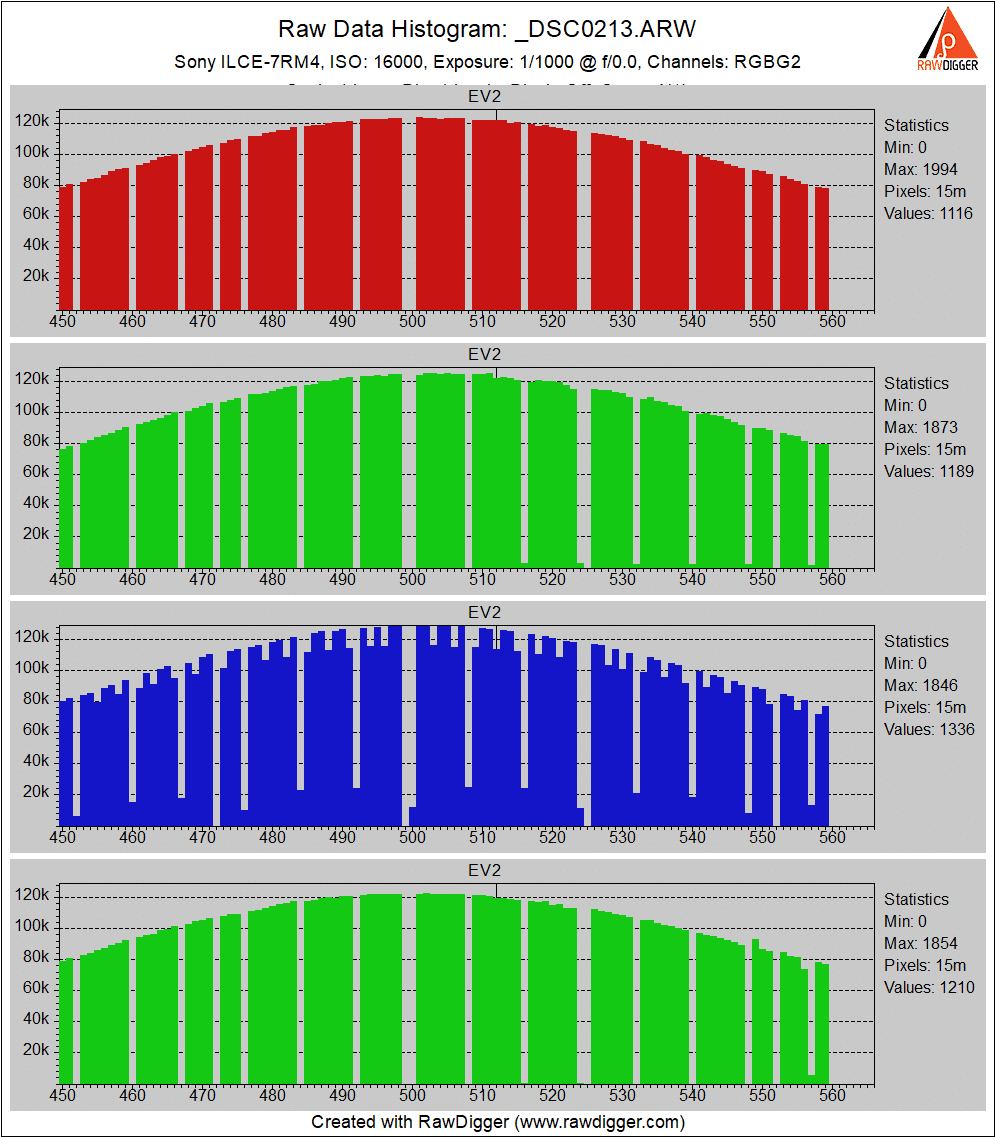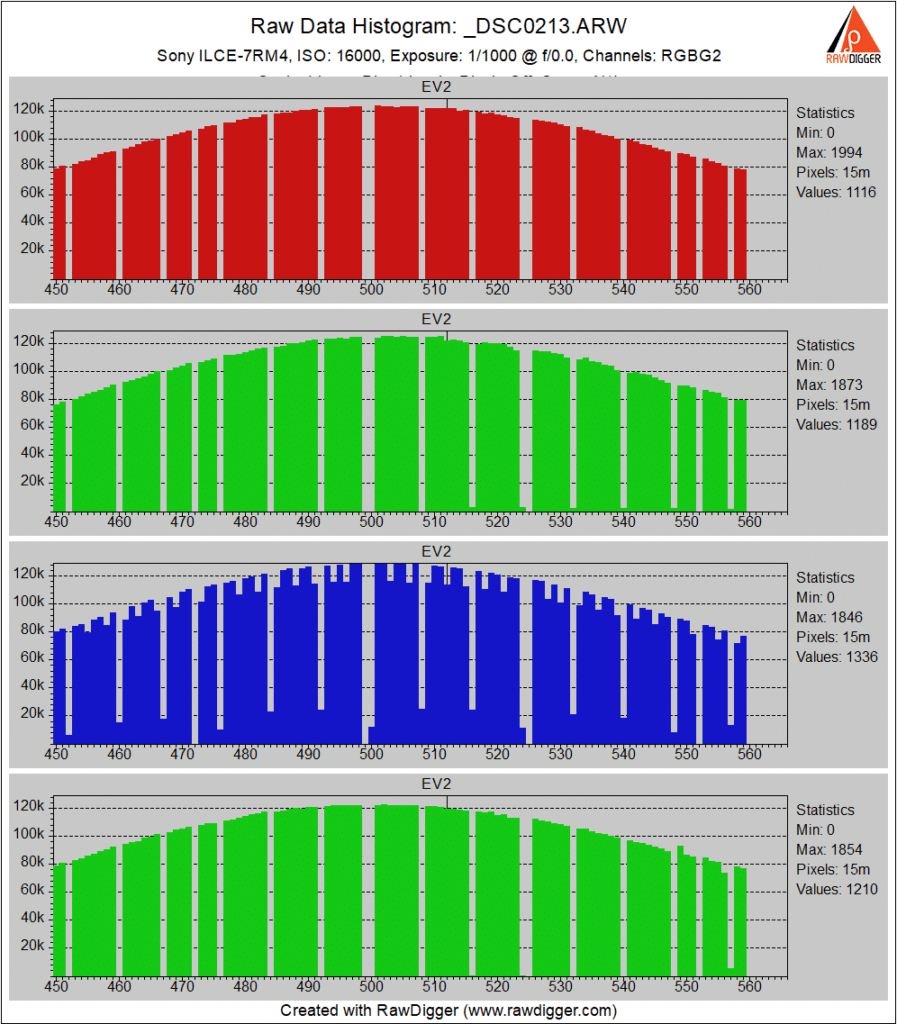 Now we've got digital gain.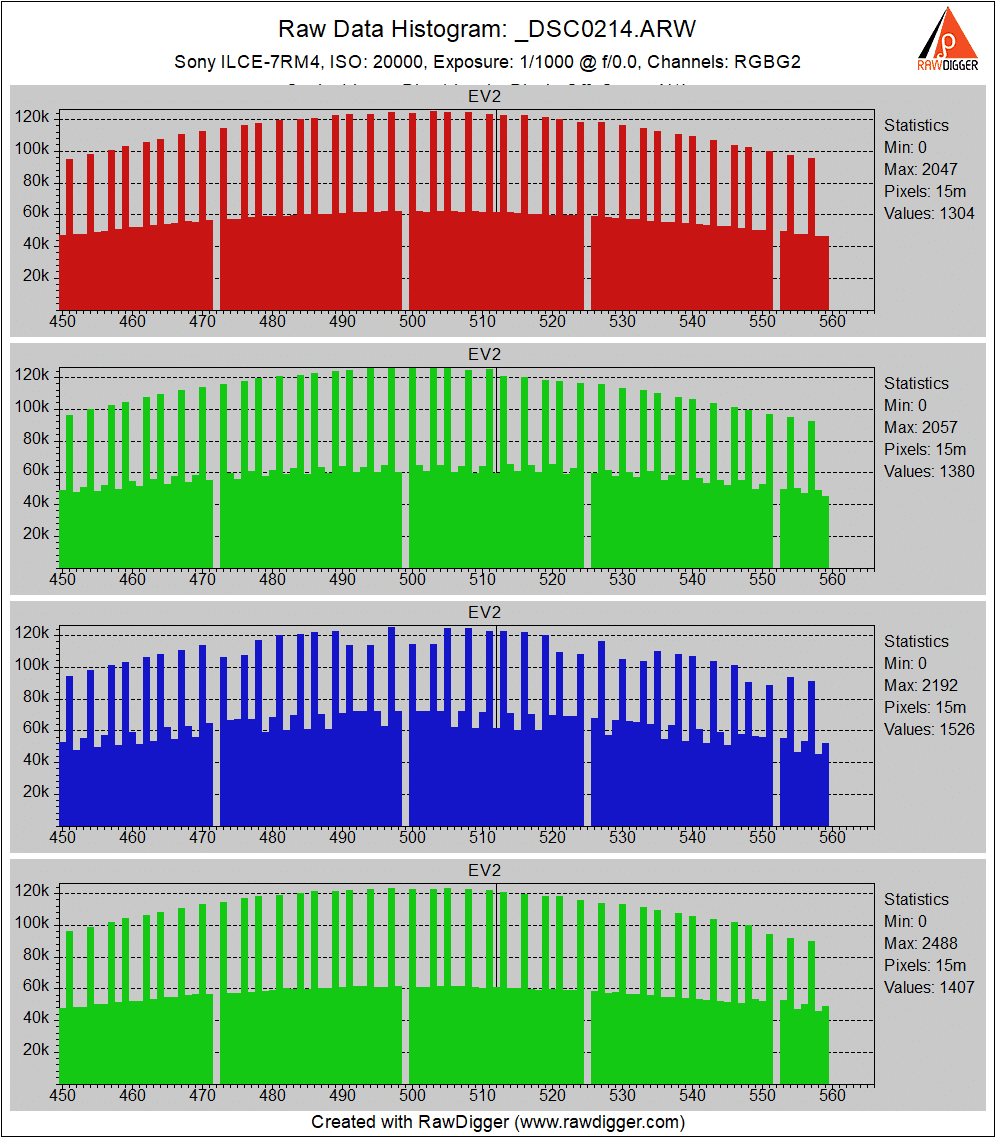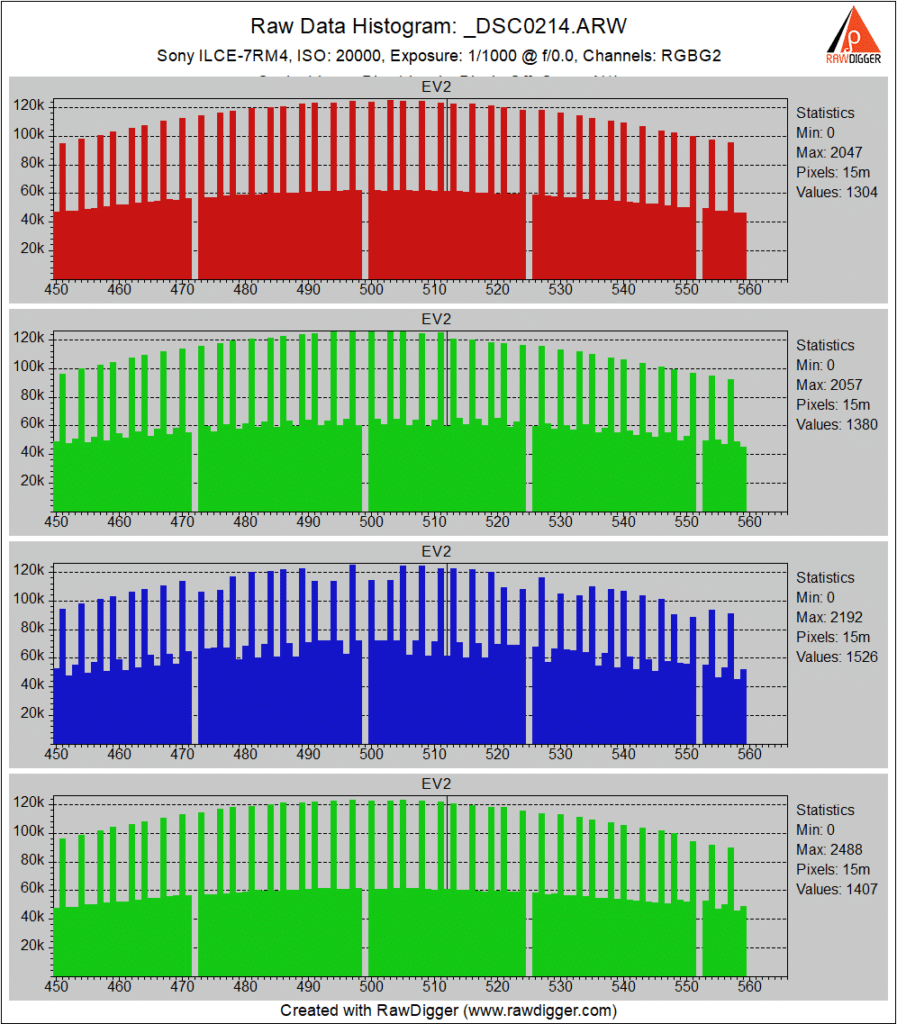 It gets uglier than this, but you get the idea. You probably won't see the effects of any of this in real photographs because the read noise is so high.