This is one in a series of posts on the Sony alpha 7 R Mark IV (aka a7RIV). You should be able to find all the posts about that camera in the Category List on the right sidebar, below the Articles widget. There's a drop-down menu there that you can use to get to all the posts in this series; just look for "A7RIV".
The temperature of the sensor has an effect on read noise. This effect is greater for longer exposures. I ran some tests on the Sony a7RIV to quantify it. Both tests used about 128 dark-field exposures. The first was aimed at discovering short-term effects that applied to short exposures. I measured the rms noise in a 600×600 pixel patch just to the left of the center column for each of the raw channels: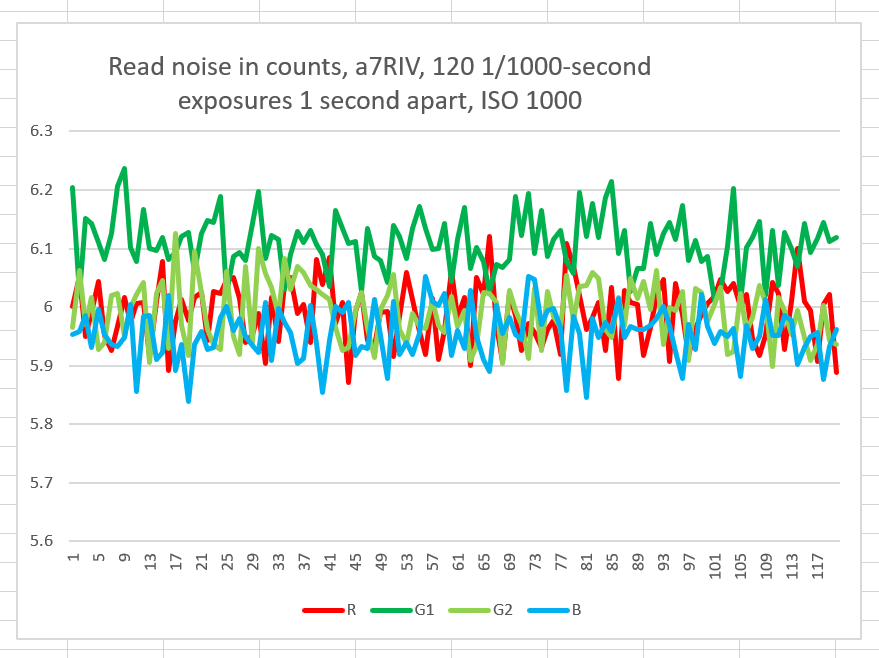 There aren't any short term effects visible.
Then I made a sequence of 128 1-second exposures 30 seconds apart, with the LCD on the whole time, giving the camera more than an hour to warm up: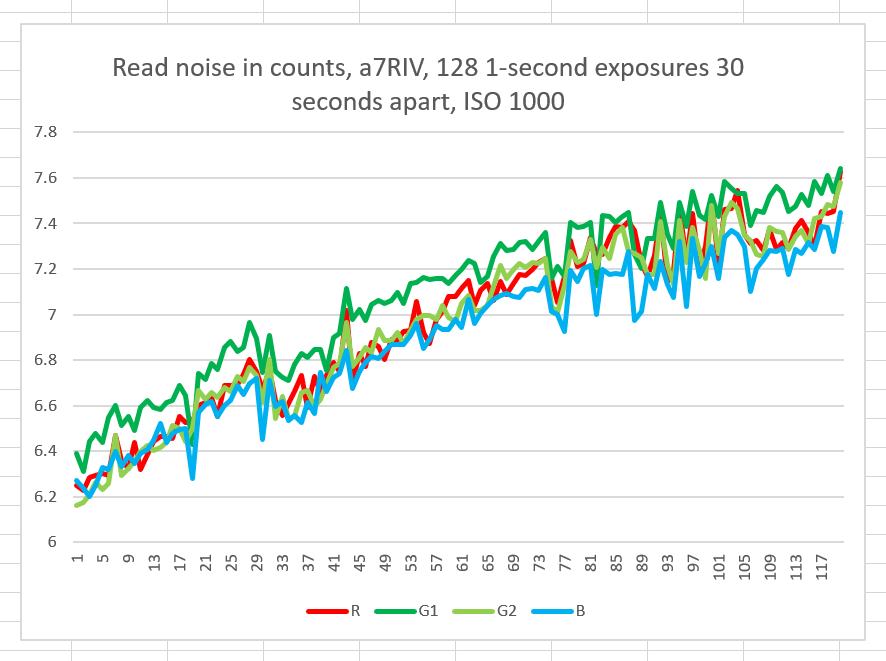 Here are the two curves expressed in terms of engineering dynamic range (EDR):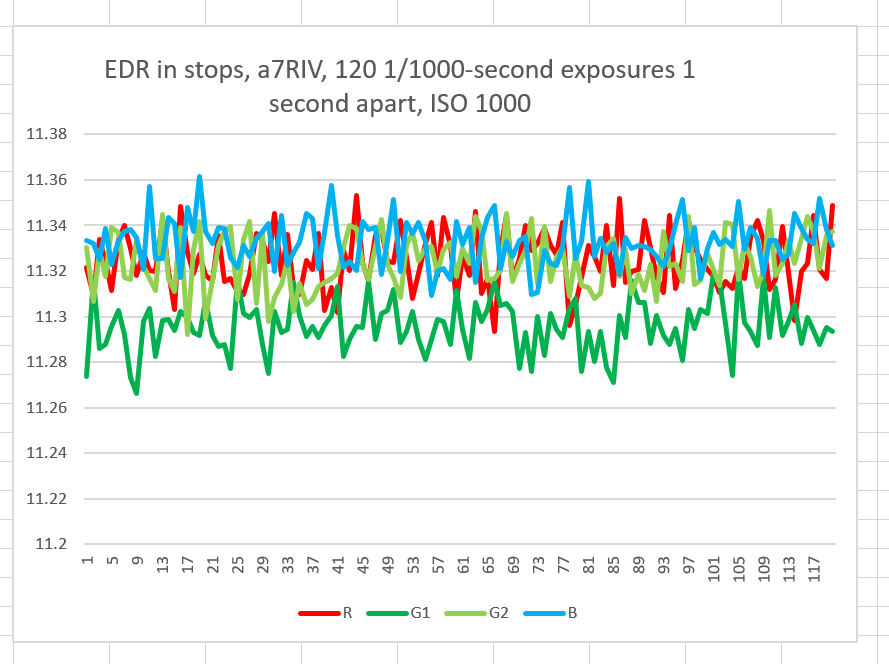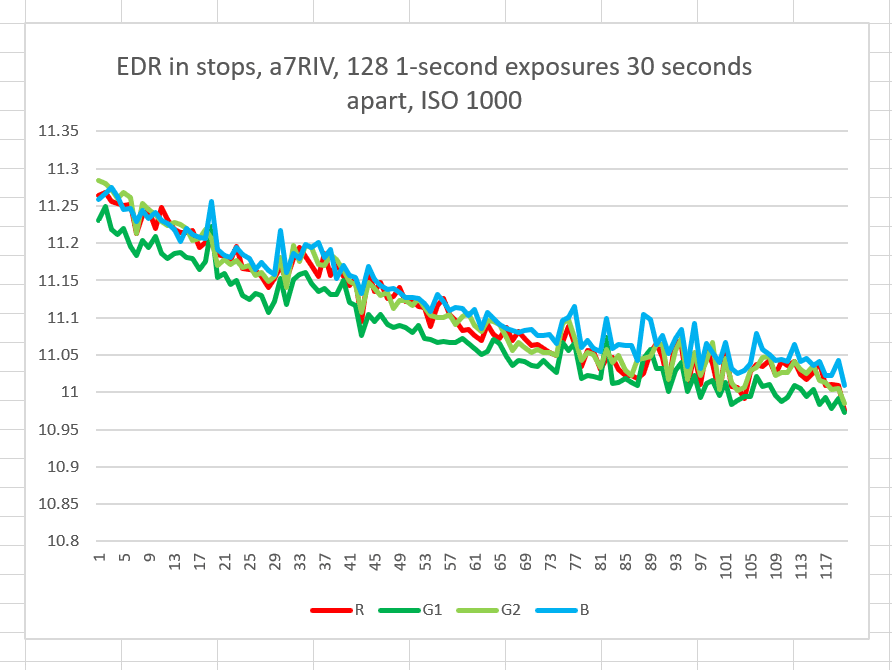 Overall, there is about a 0.2 stop change in EDR. That's not enough to worry about.