This is the seventh in a series of posts about the Sony alpha 9 Mark II, aka the a9II. The series starts here. You can find other posts in this series by using the category list on the right, and selecting "a9II".
As you've seen in some of the earlier posts in this series on the Sony alpha 9 Mark II (a9II), I like to do quantitative camera testing. However, to get the full measure of a camera, you need to look at pictures. In this post, I look at noise, resolution, and color of tight crops from more-or-less fully-exposed images from the a9II. I did a set of tests with the old model, the a9, and they were so similar that there's not much point in showing them to you.
I used a Sigma 35 mm f/1.4 E-mount lens, and this scene: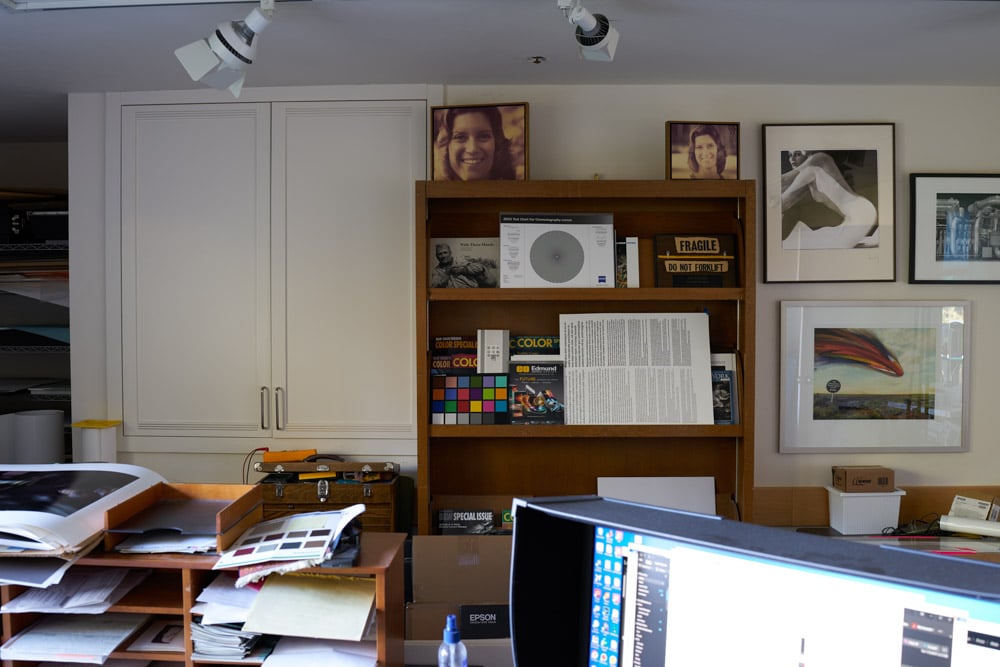 All shots were manually focused exposed at f/5.6, using a Sony Bluetooth remote for the a9II, and the built in self timer for the a9. The cameras were mounted to a set of RRS carbon fiber legs using a C1 Cube. The images were developed in Capture One using the default settings, white balanced to the background of the Siemens Star. We'll look at some crops magnified to a bit less than 200%. I made exposures at ISO 100, 200, 400, 800, 1600, 3200, 6400, and 12800, but I'm going to leave out the ones that don't seem to me to be helpful.
We'll start with the Siemens Star: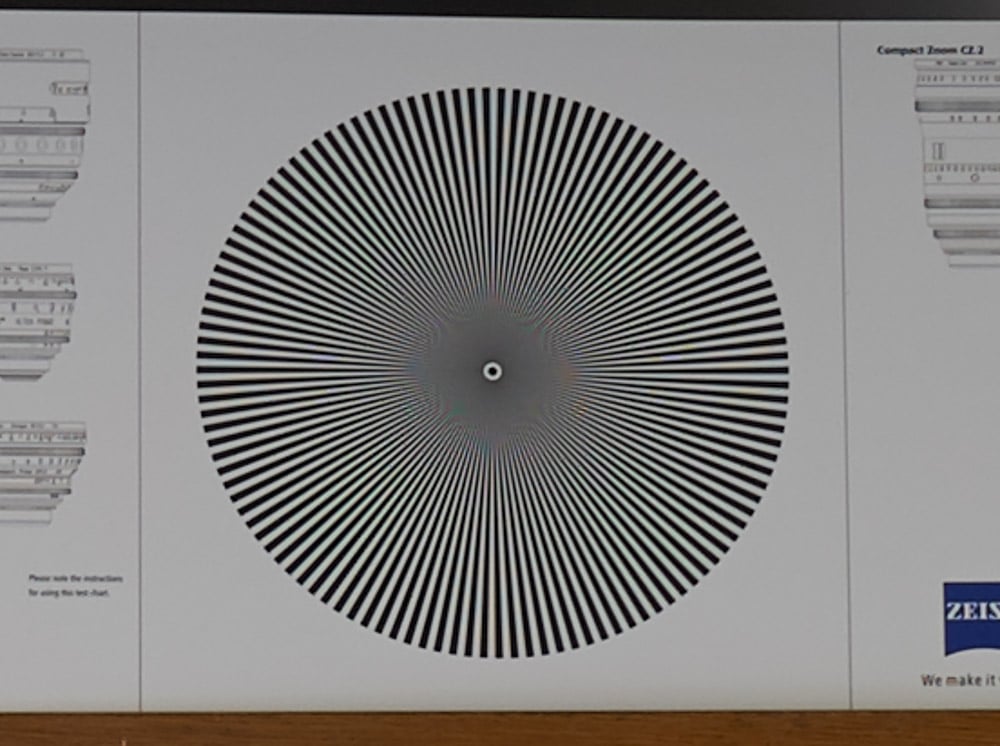 That's a baseline.
Here's as bad as it gets.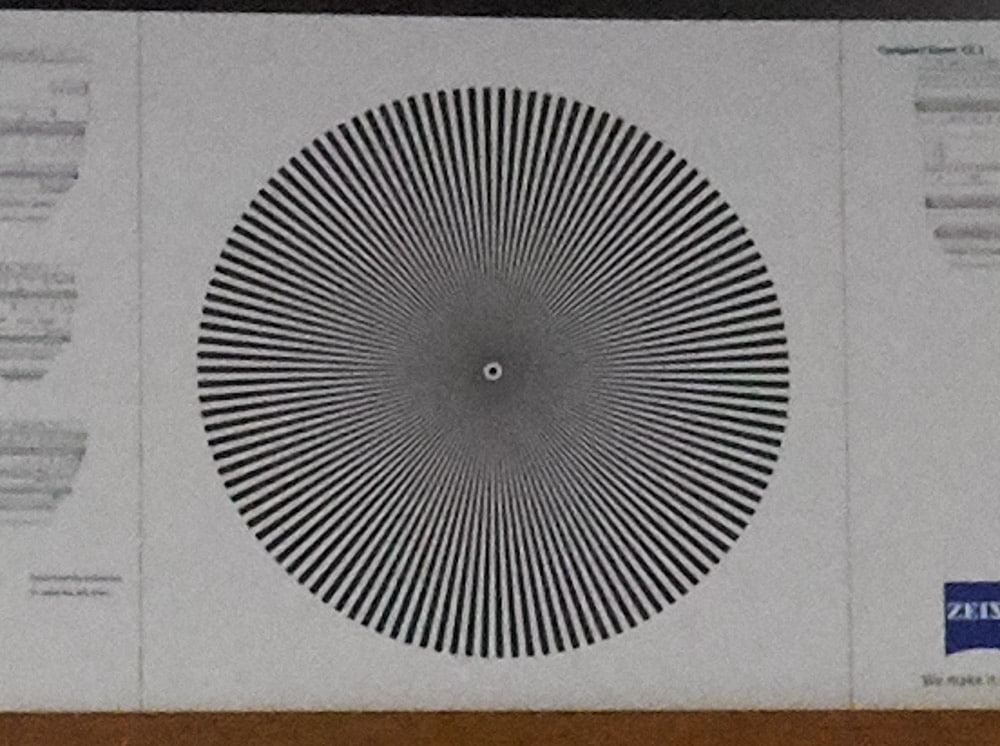 The loss in resolution is apparent. So is the increased noise.
If we back off a stop: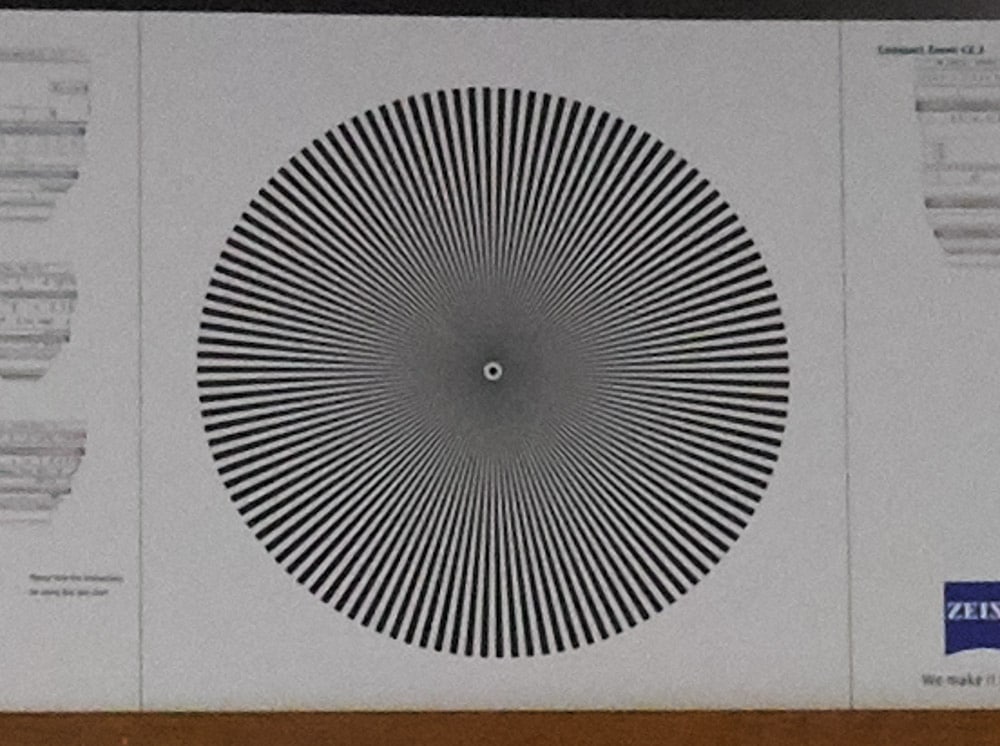 One more stop: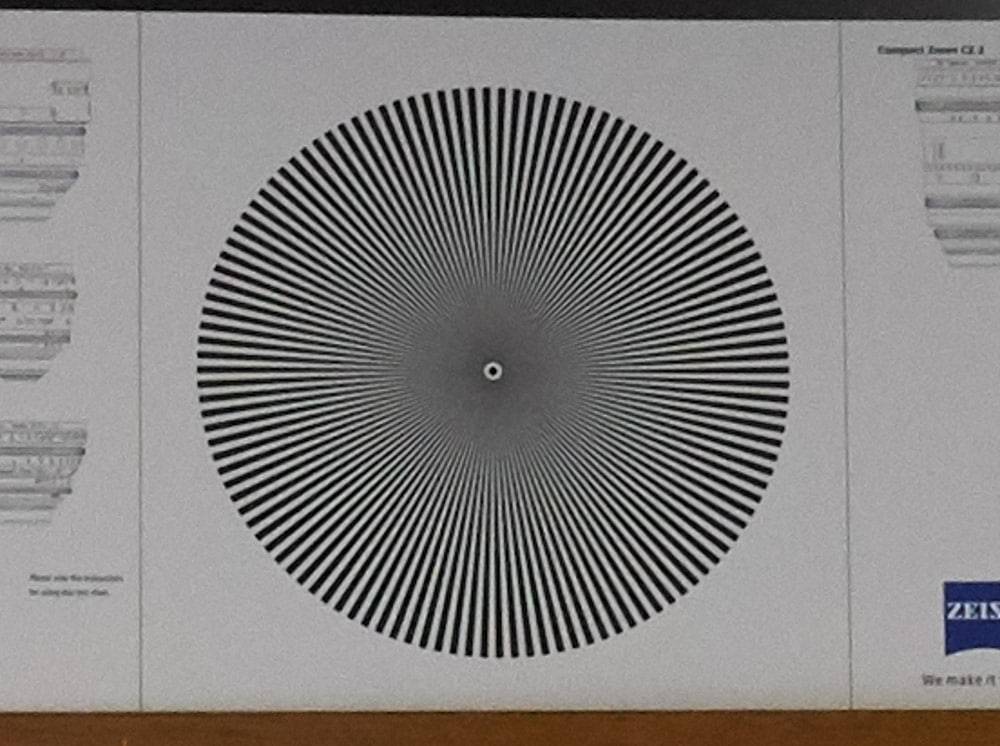 Now we're starting to see a fair amount of aliasing.
Looking at the Macbeth chart: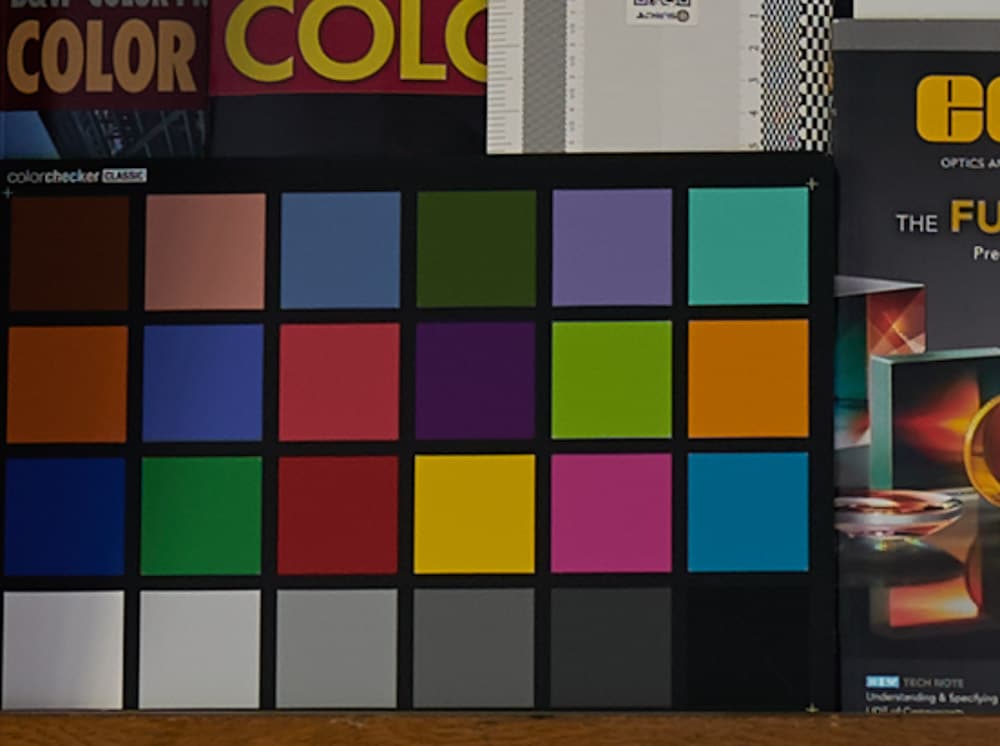 At nosebleed ISO: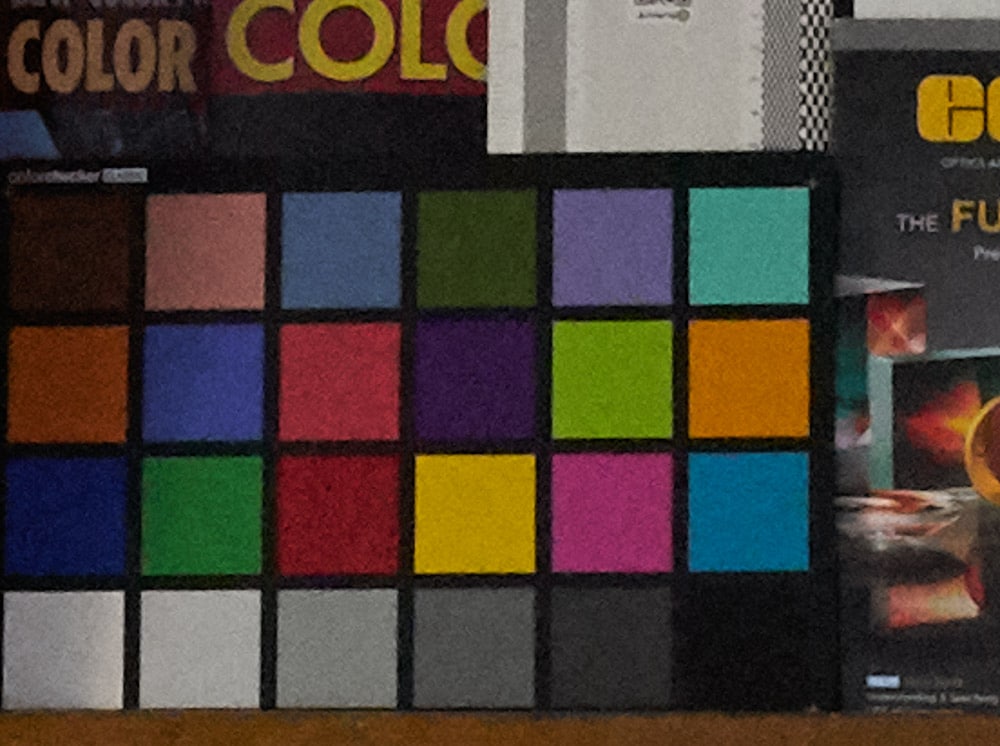 Quite a bit of noise, but not much in the way of color shift.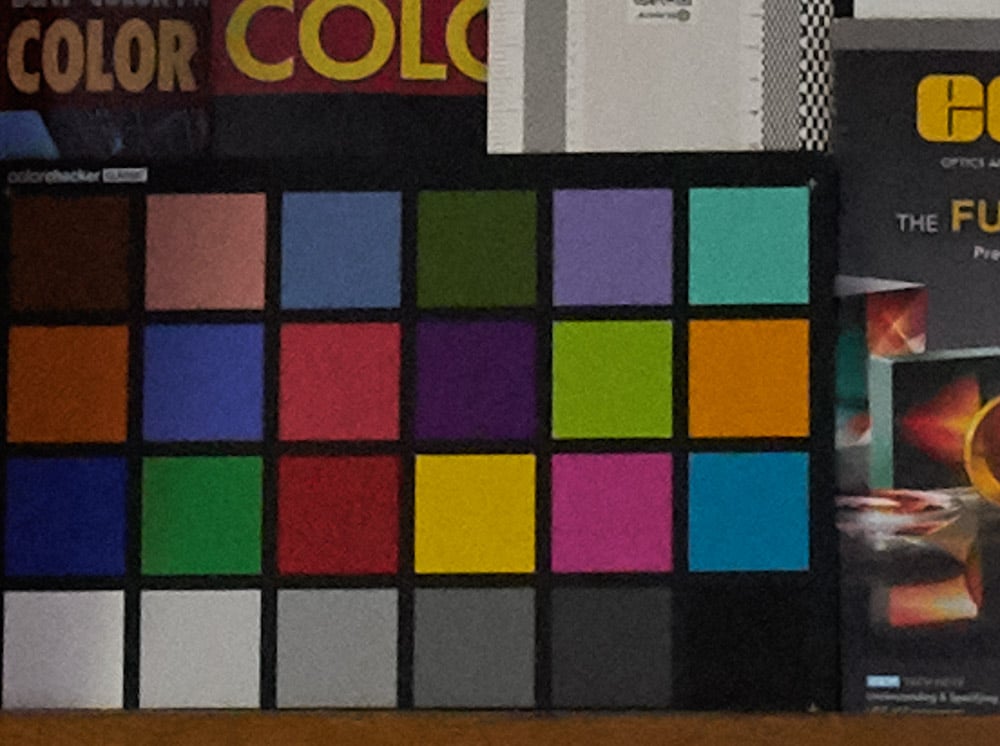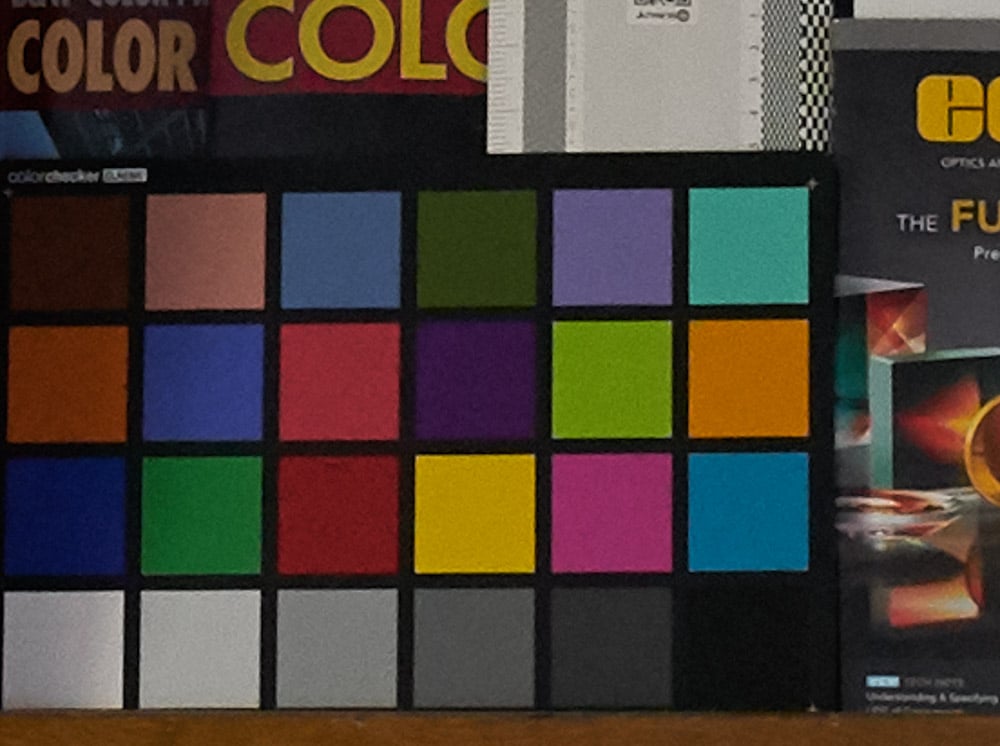 Looking at the text: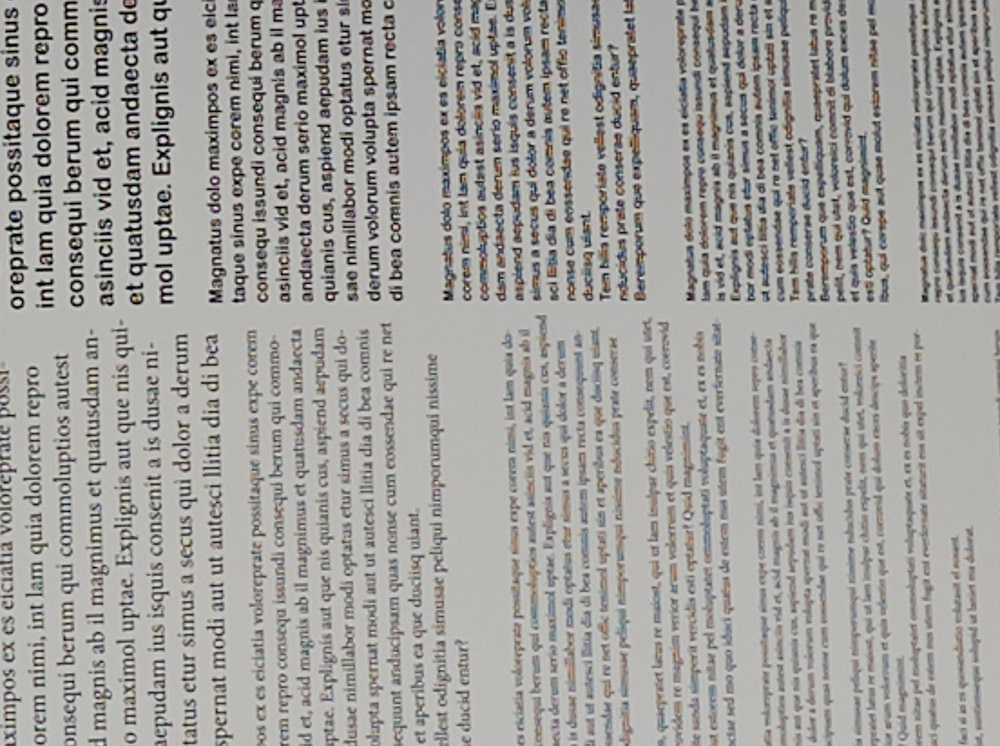 High ISO: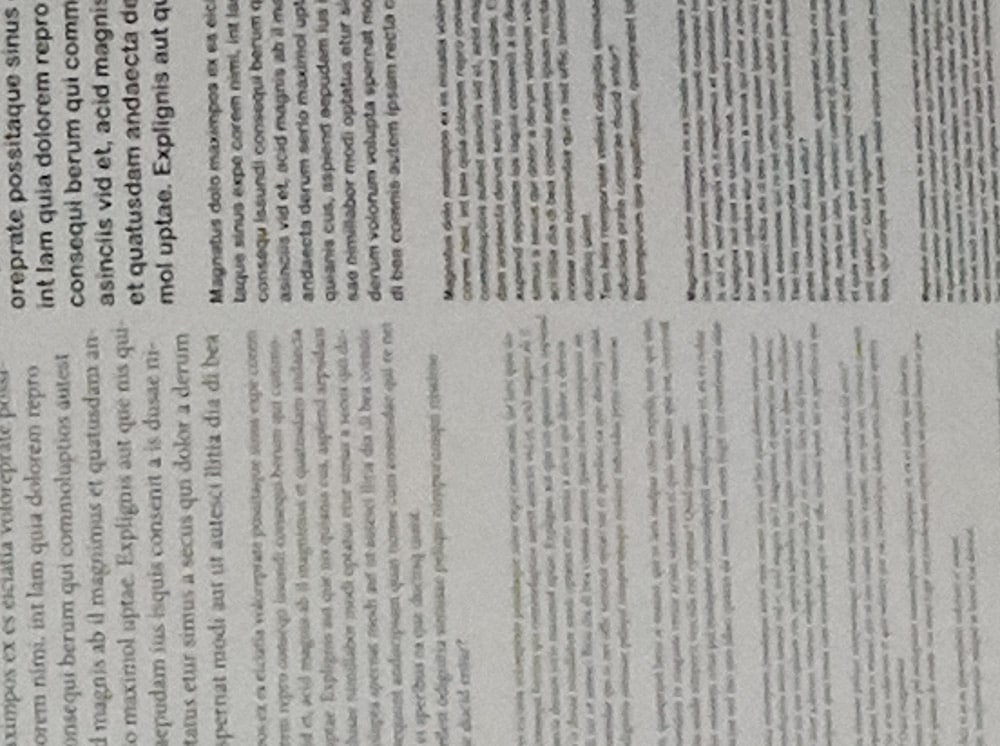 The legibility of the text is affected.
The other two high ISOs: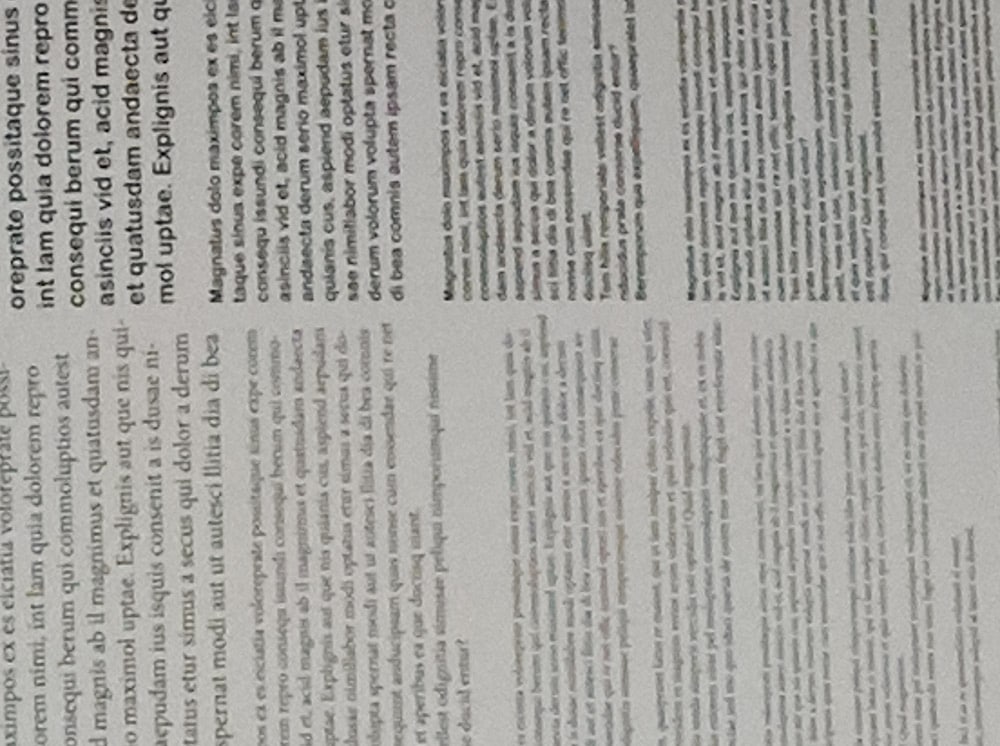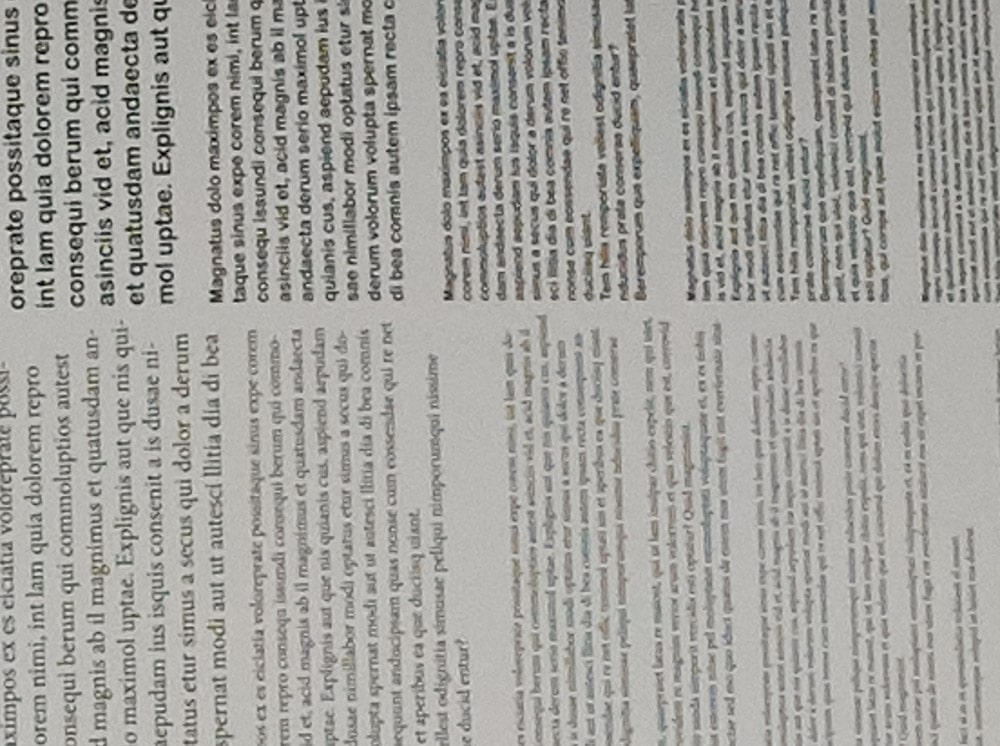 There is no sign of the black point shifts that we saw in the previous post.
I'll run a flat-field test shortly.