This is one in a series of posts on the Sony alpha 7 R Mark IV (aka a7RIV). You should be able to find all the posts about that camera in the Category List on the right sidebar, below the Articles widget. There's a drop-down menu there that you can use to get to all the posts in this series; just look for "A7RIV".
In a previous post, I showed image of my bookcase made with the Sony a7RIII and a7RIV cameras an the Zeiss Batis 135 mm f/2.8 lens. These images used the Adobe Color Profile for both cameras and no sharpening or noise reduction. The images were made at the same exposure settings, all about 5 stops underexposed, made with uncompressed raw in single shot drive mode.
ISO 100, f/5.6, 1/25 second
ISO 200, f/5.6, 1/50 second
ISO 400, f/5.6, 1/100 second
ISO 800, f/5.6, 1/200 second
ISO 1600, f/5.6, 1/400 second
ISO 3200, f/5.6, 1/800 second
Here's the overall scene: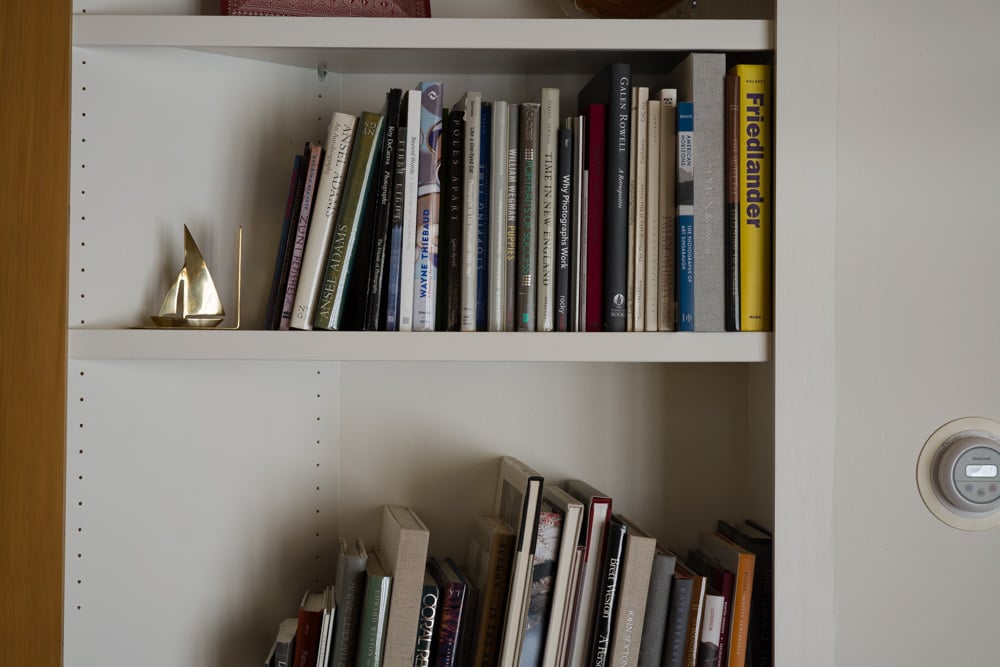 Before I showed you the images with no sharpening or noise reduction. Now I'll show you images processed with what I consider reasonable amounts of both. For same-sized prints, you can use more sharpening and more noise reduction on images from finer-pitch cameras. I took advantage of the tolerance of the a7RIV to more noise reduction before fuzziness sets on, but did not boost the sharpening.
Here are the settings for both cameras: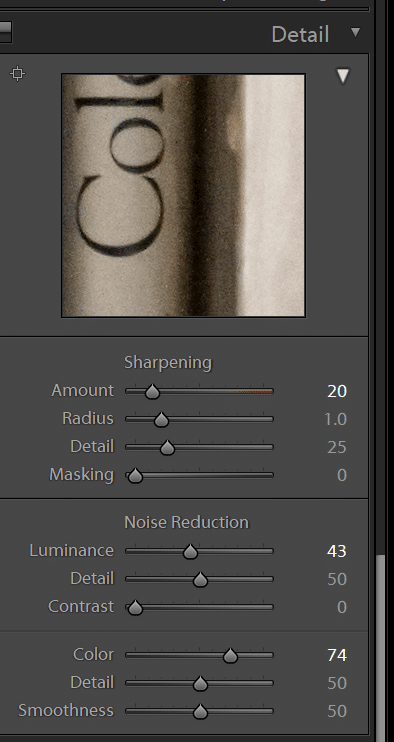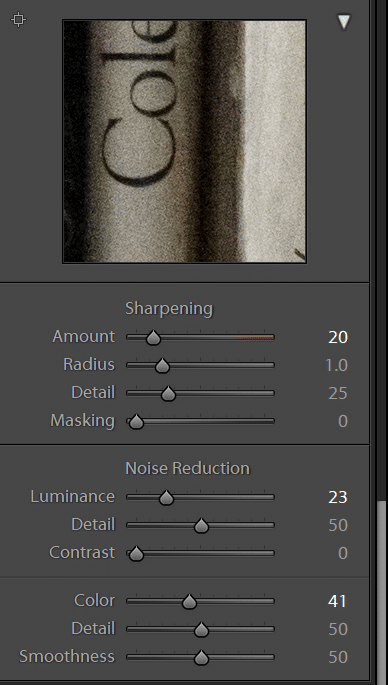 Here's the region of the crops: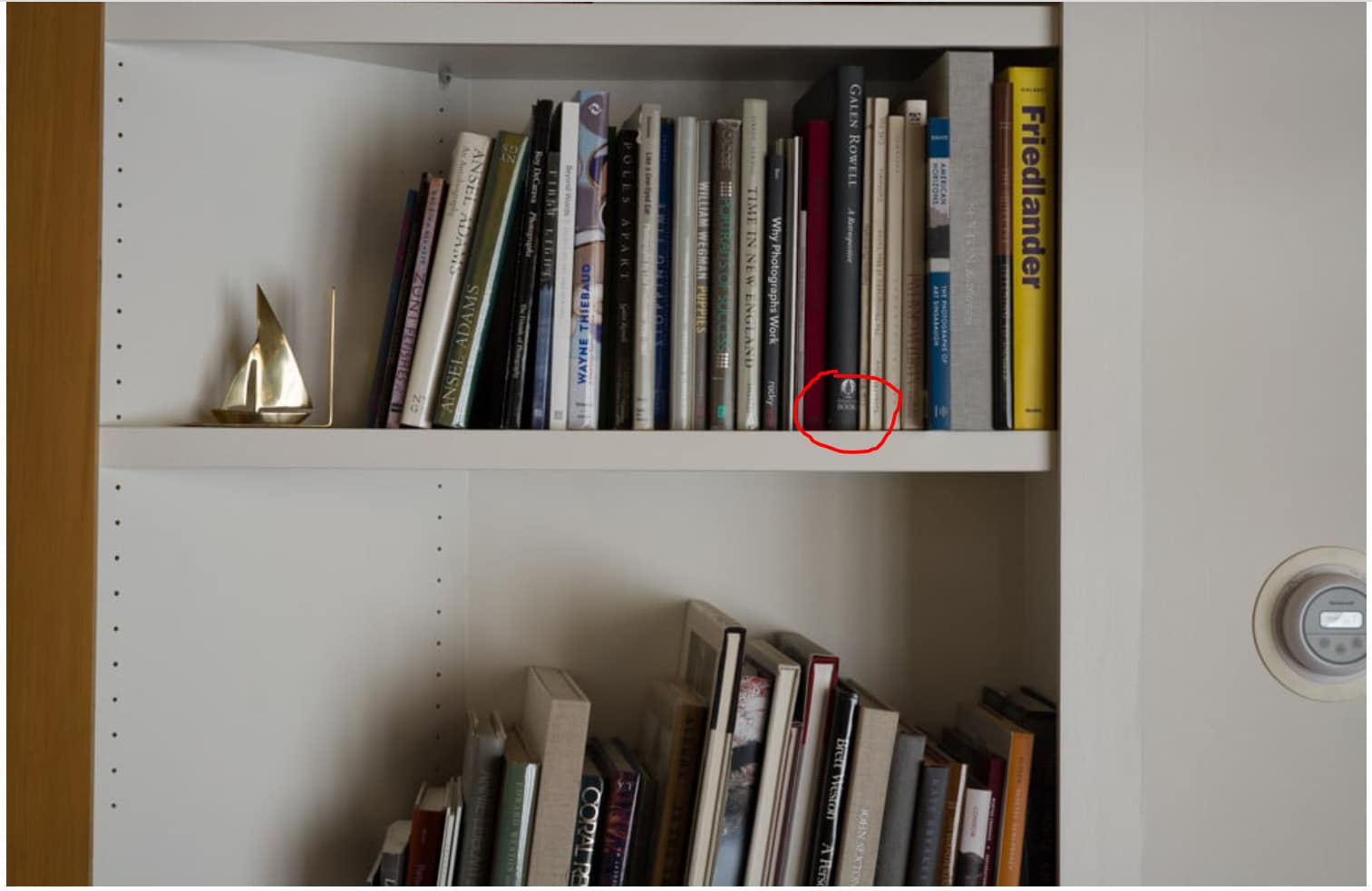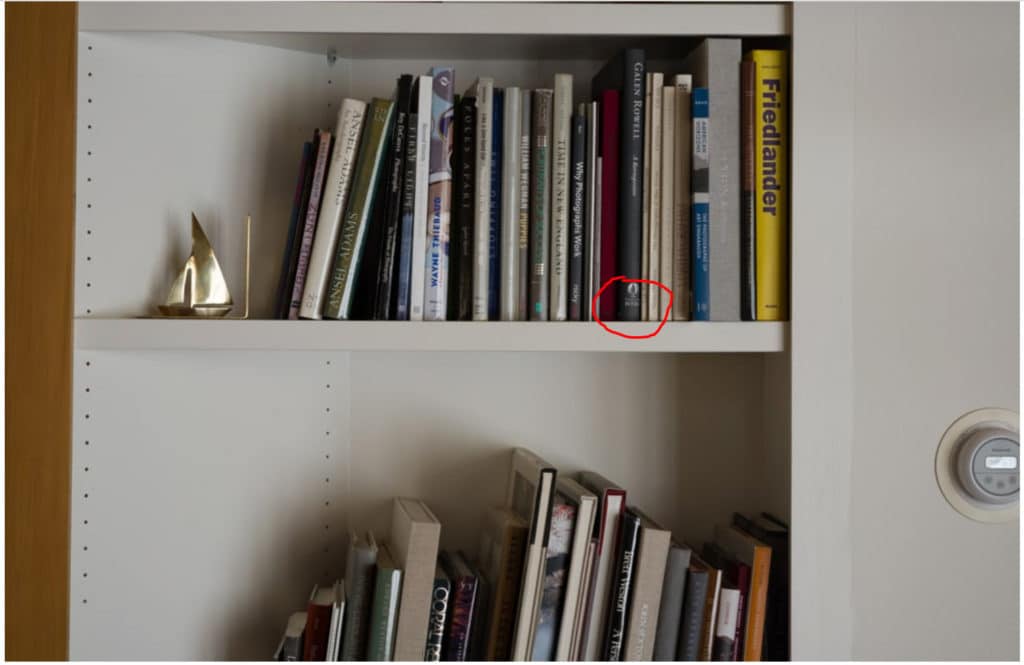 Here are the comparison images at each ISO setting: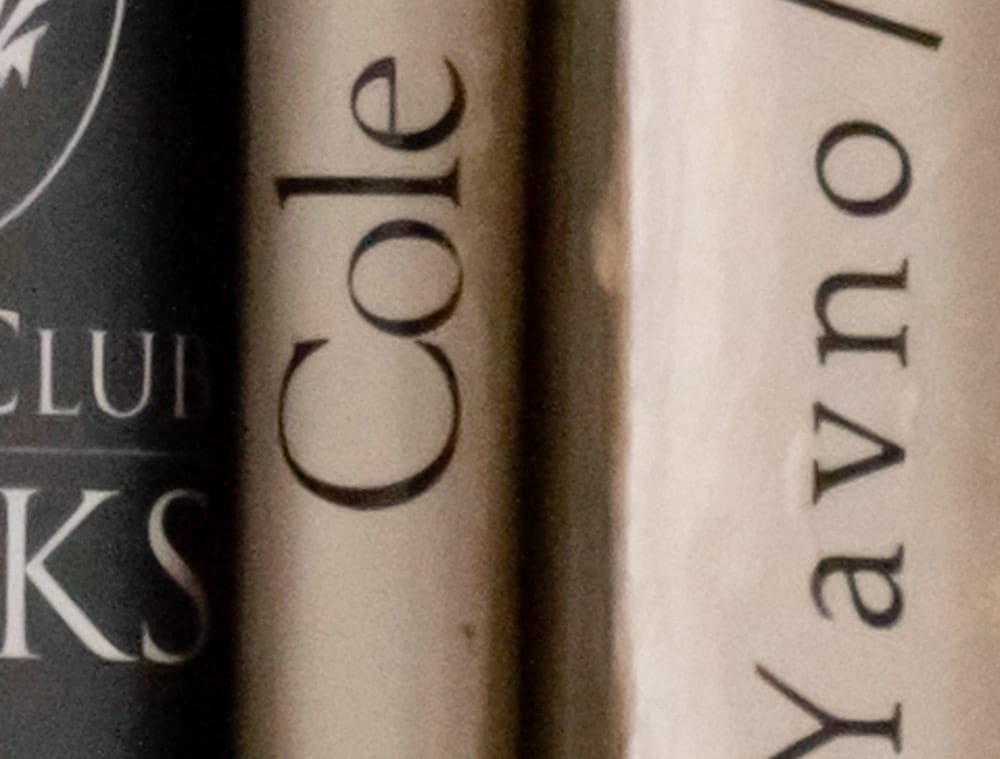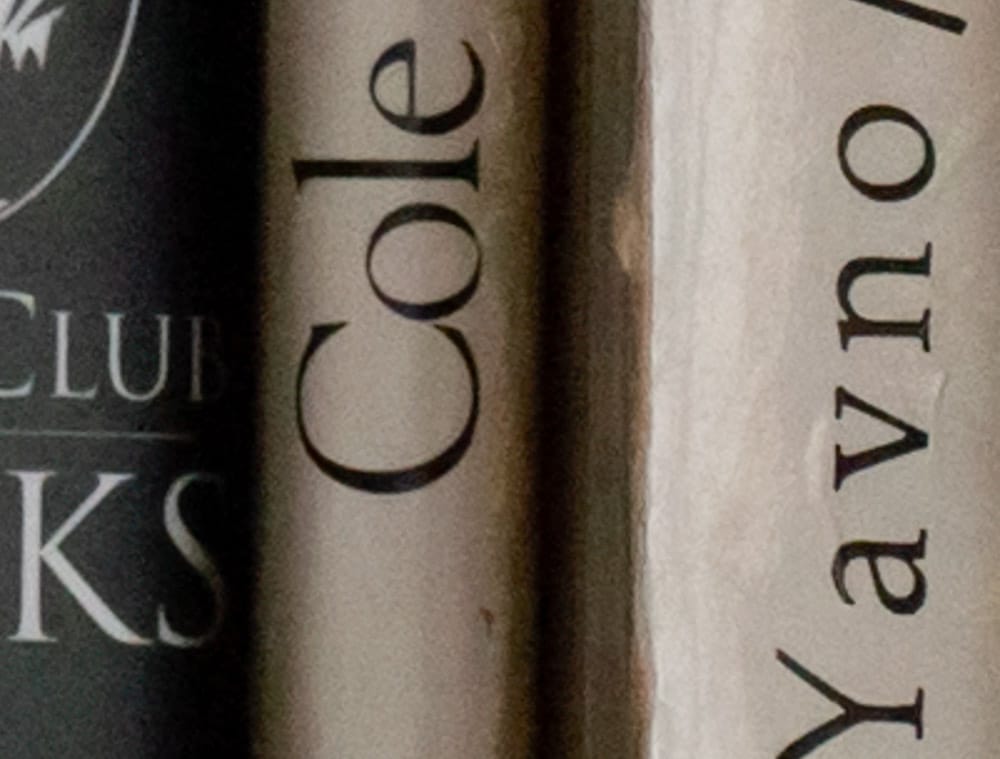 As before, I note that the a7RIV image doesn't appear to be focused as well.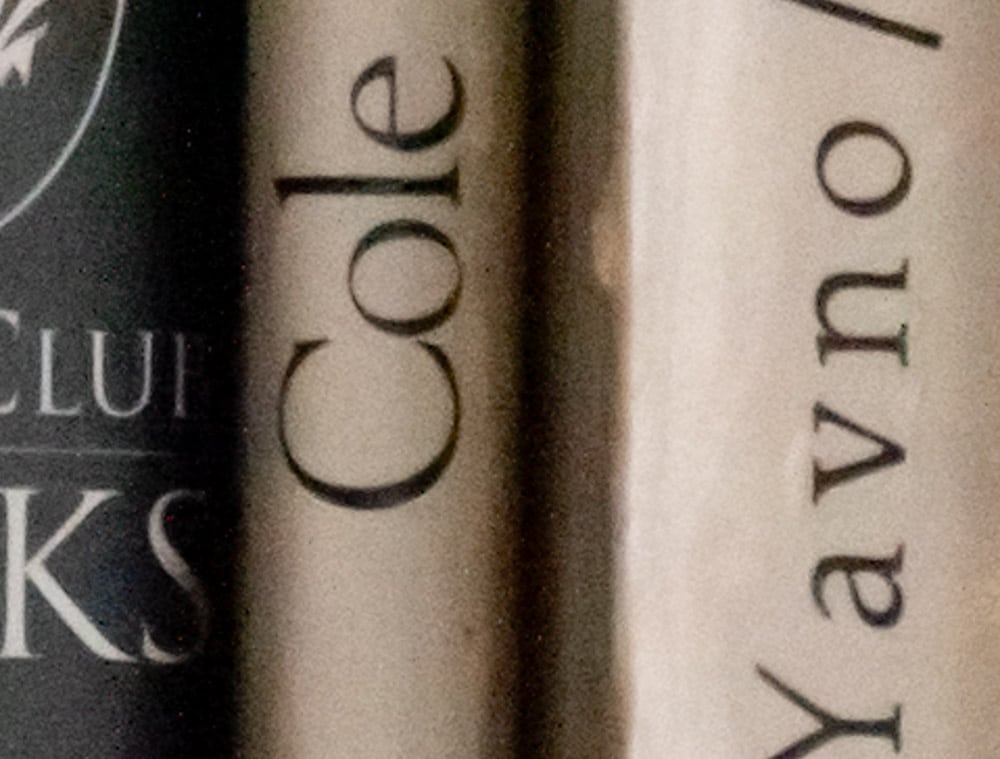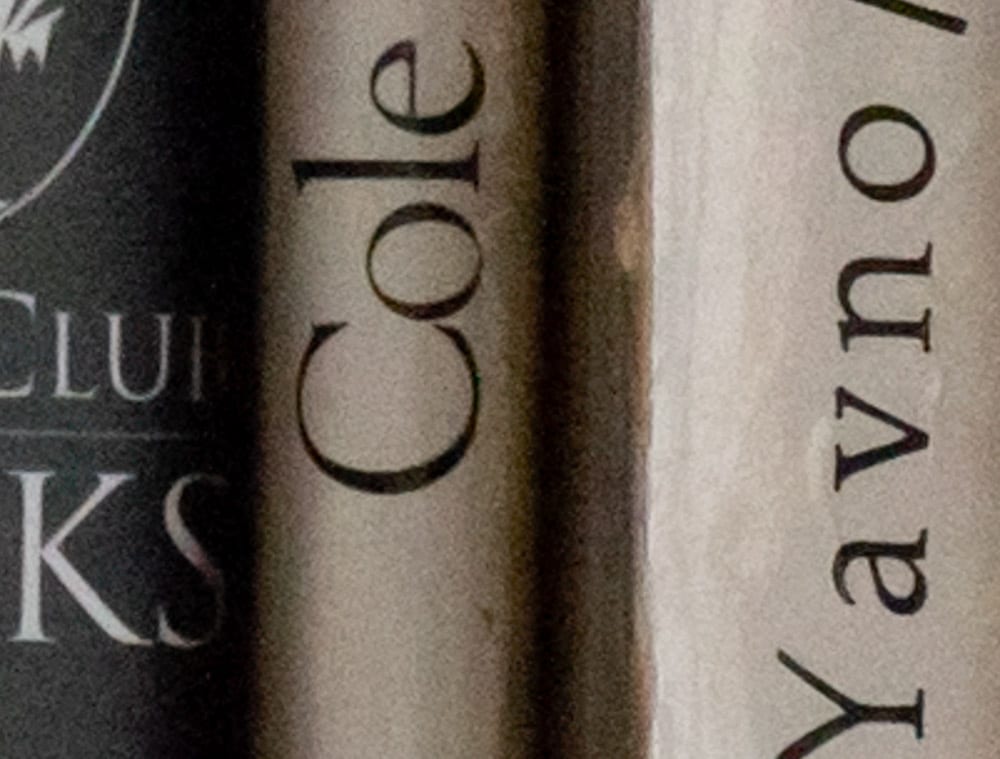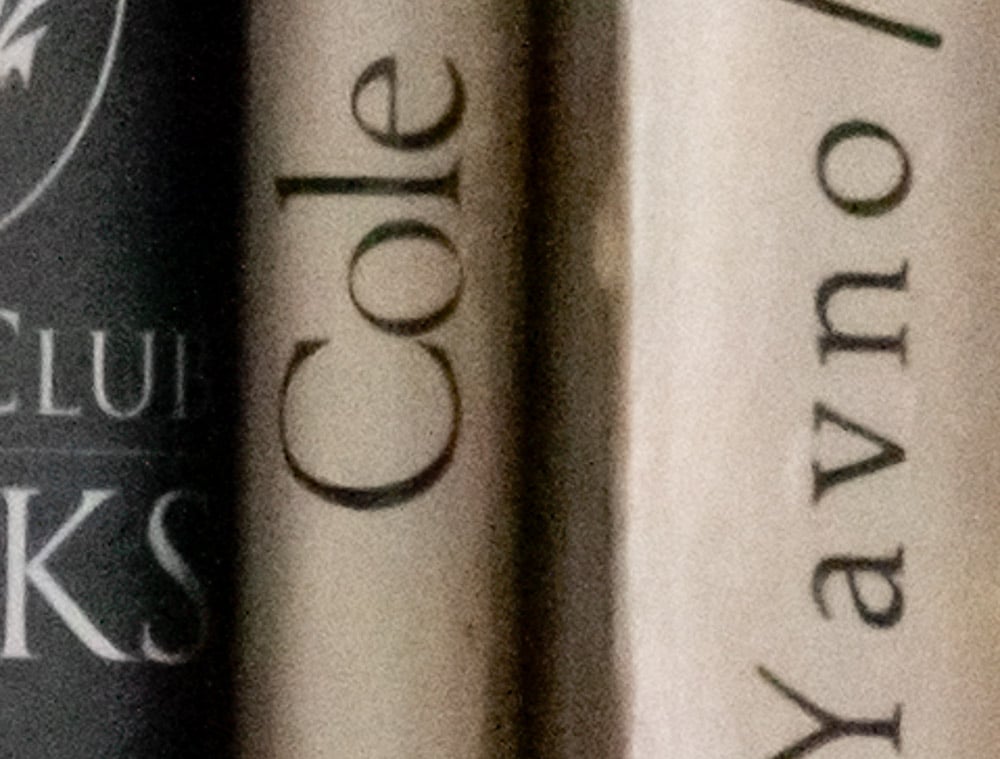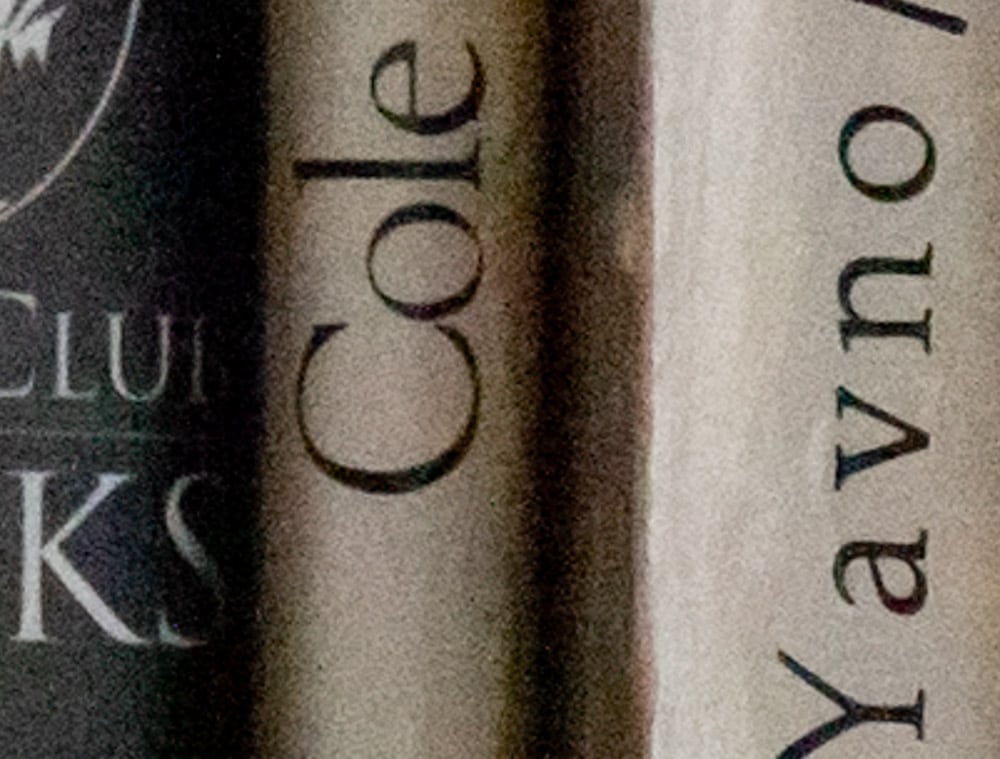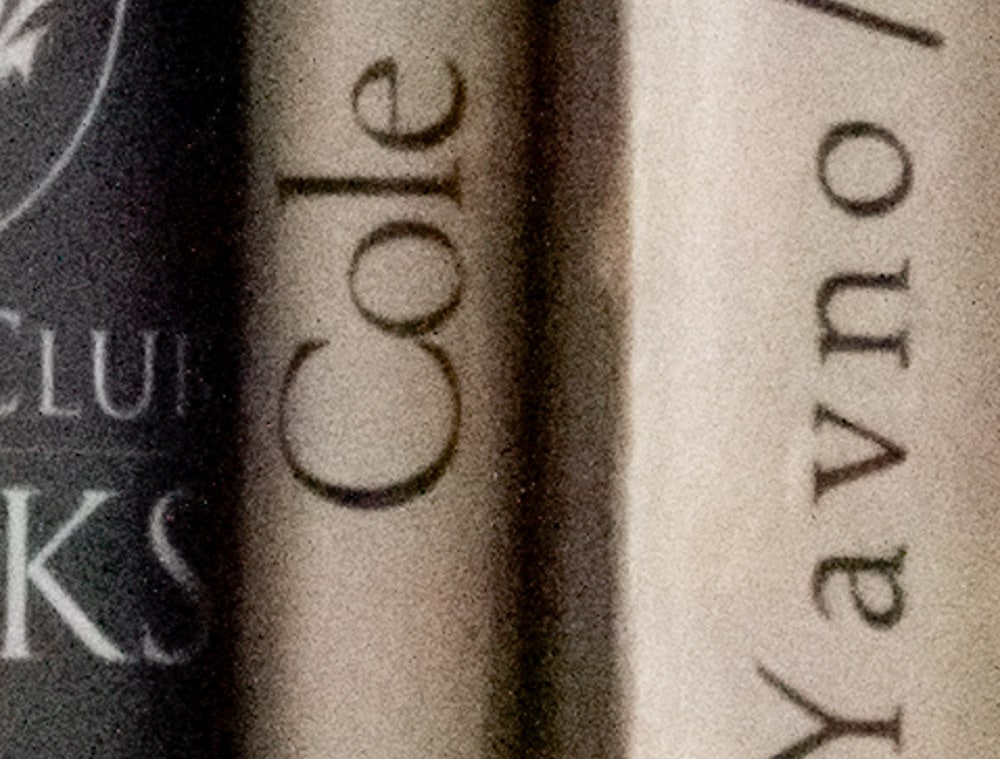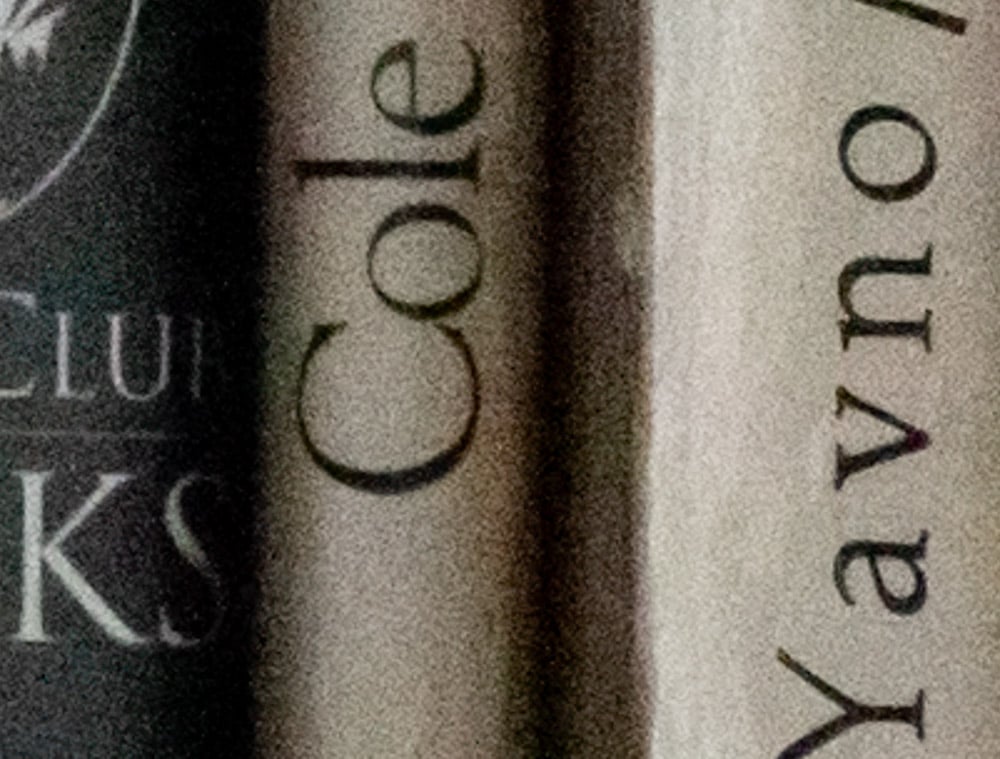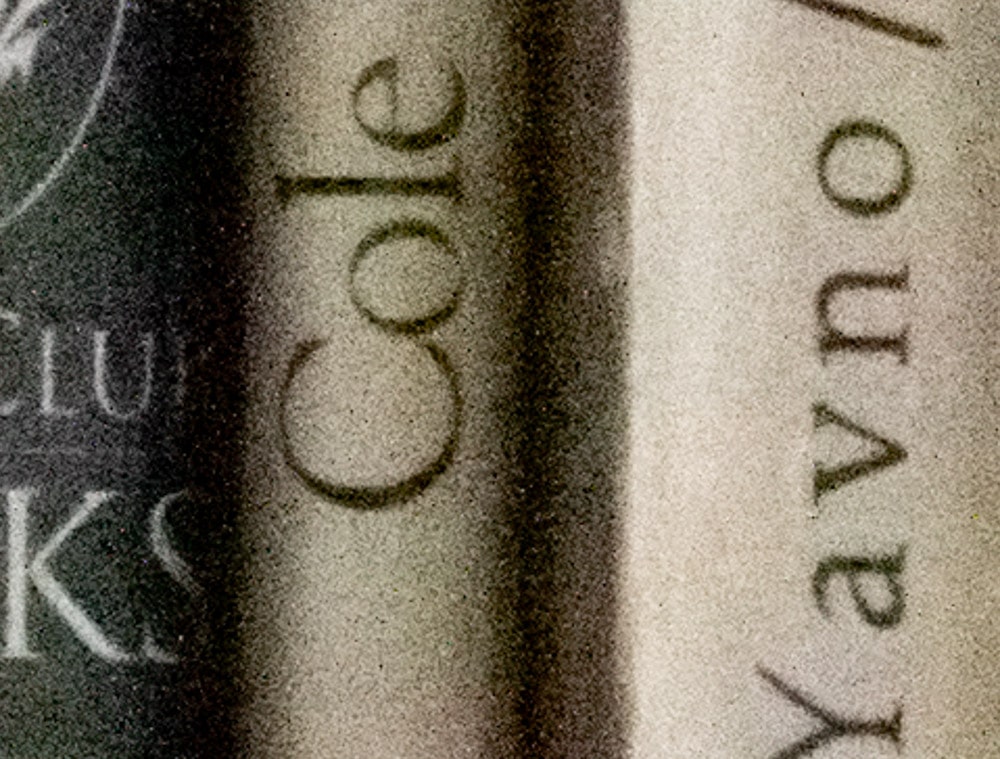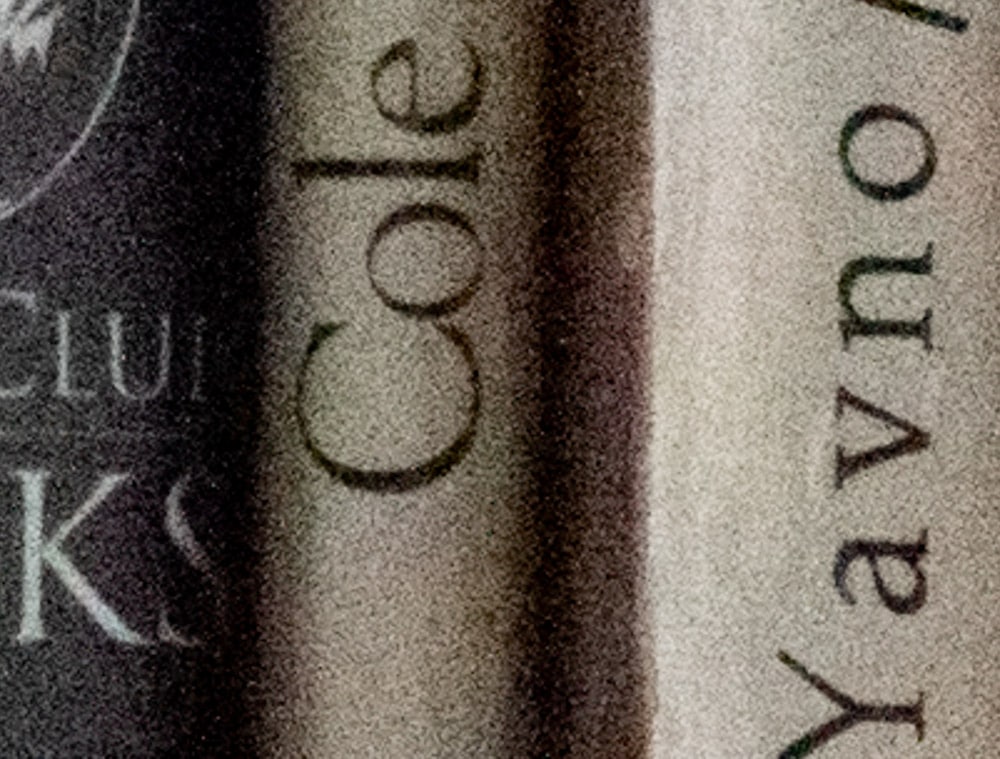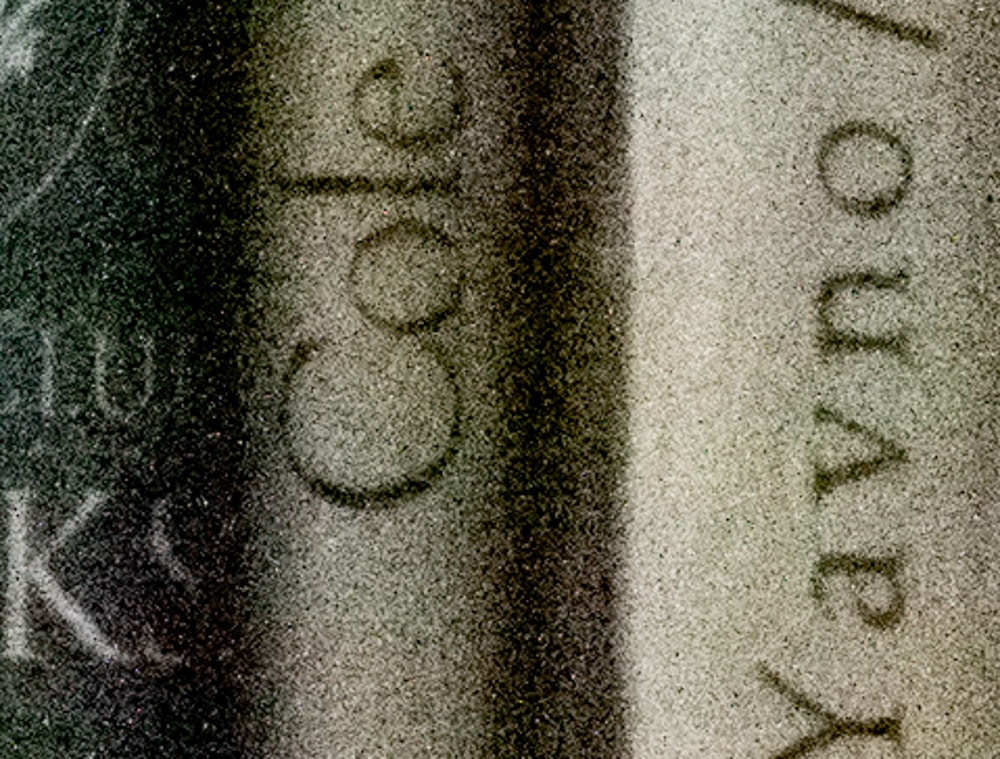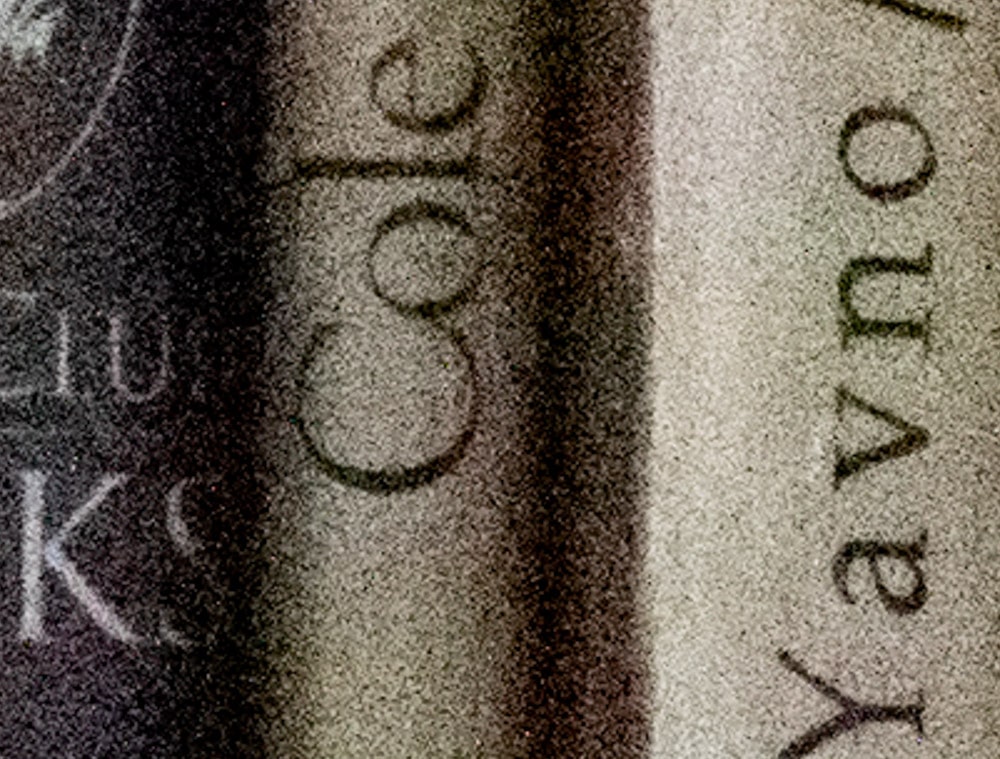 As before, there is a green shadow shift with the a7RIV at high ISOs.