This is the third post in a series of Nikon D850 tests. The series starts here.
Yesterday, I showed you some dark-file histograms from the D850, using the mechanical shutter set to 1/1600 second. Today, I'll show you the result of an analysis of the same files I used for yesterday's post. I measured the ratio between full-scale output and the dark-field (or read) noise (RN). That is called the Engineering Dynamic Range (EDR). I measured a 400×400 pixel central patch (200×200 for each raw channel) and averaged the results.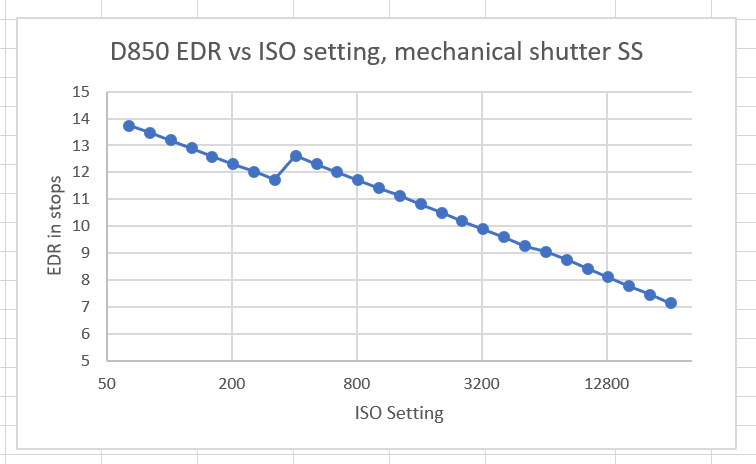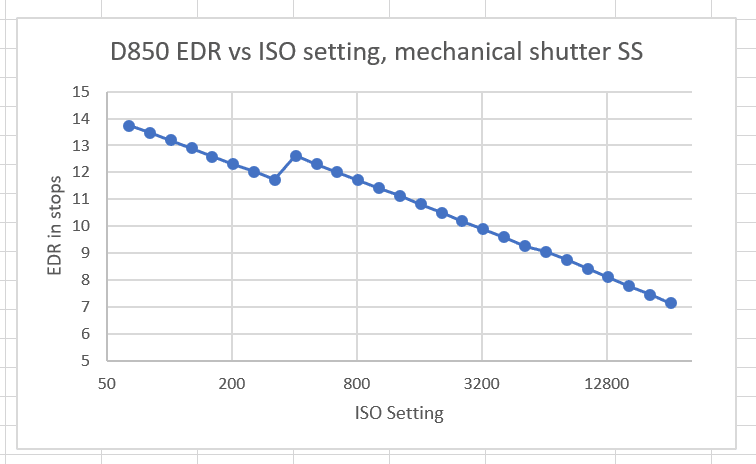 The jump in EDR when the camera is switched from ISO 320 to ISO 400 is due to a reduction in the capacitance associated with storing the charge in each pixel. This technology was developed by Aptina, who called it DR-Pix, and has been licensed by Sony and used in many of their alpha-series cameras.
Let's take a closer look: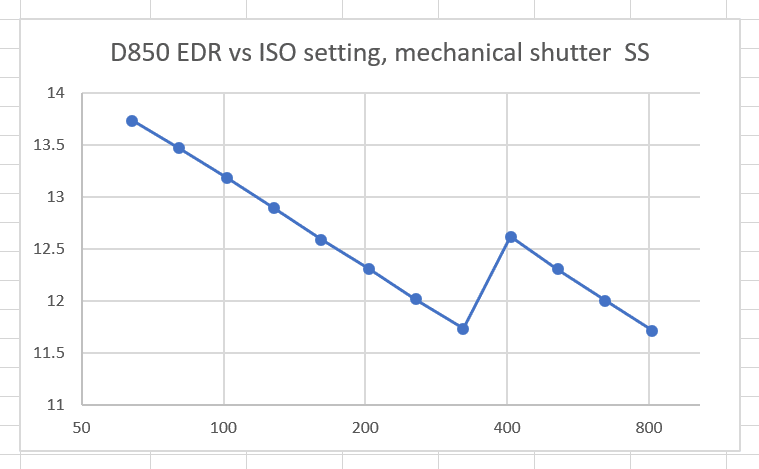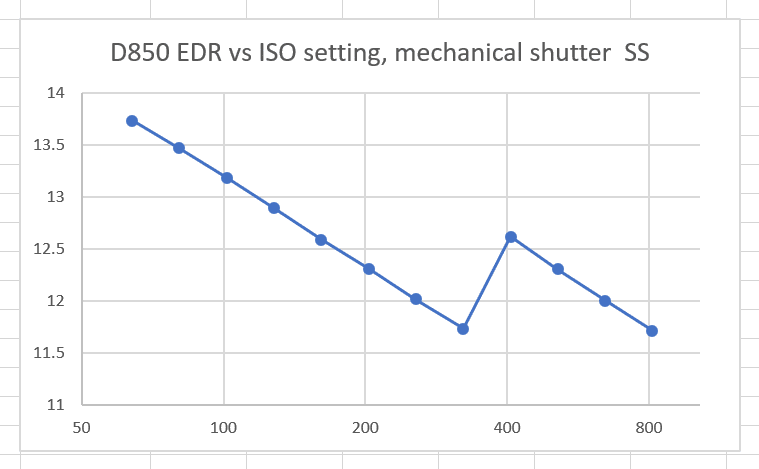 You can see that the EDR at ISO 400 is about the same as that at ISO 160. Therefore, pictures taken at ISOs 200, 250, and 320 will be noisier than at ISO 400, if the exposure is the same. You may need to use those ISOs to avoid clipping, but in that case, you probably should back all the way down to ISO 160.
Looking at the three different raw channels: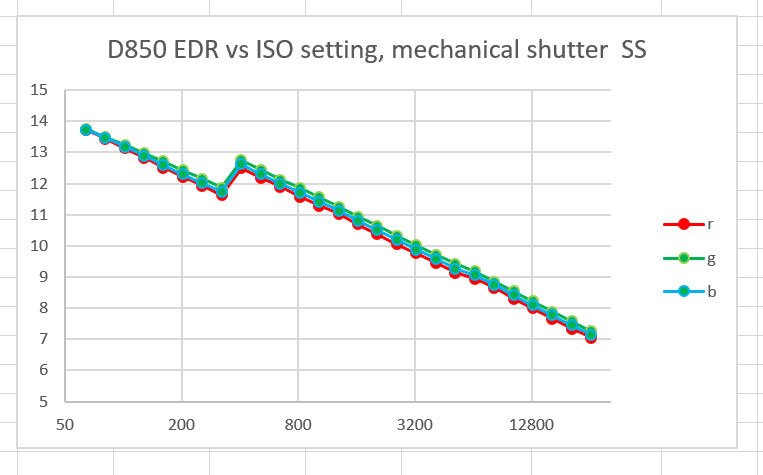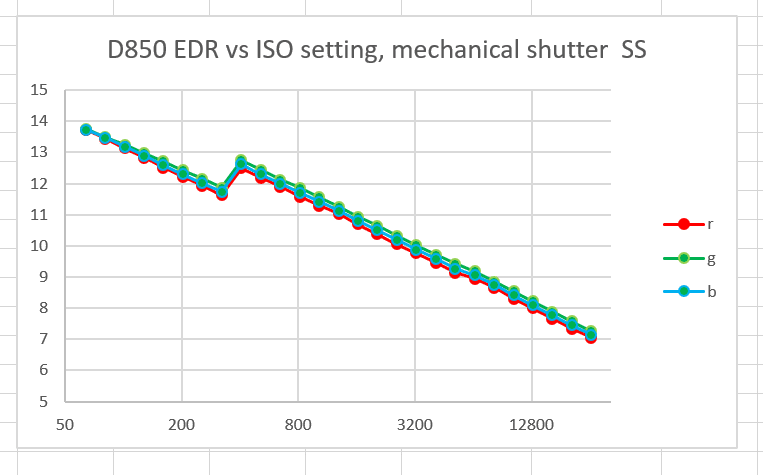 There appears to be a small, systematic bias in favor of the green channel.
Zooming in, we can see that is indeed the case: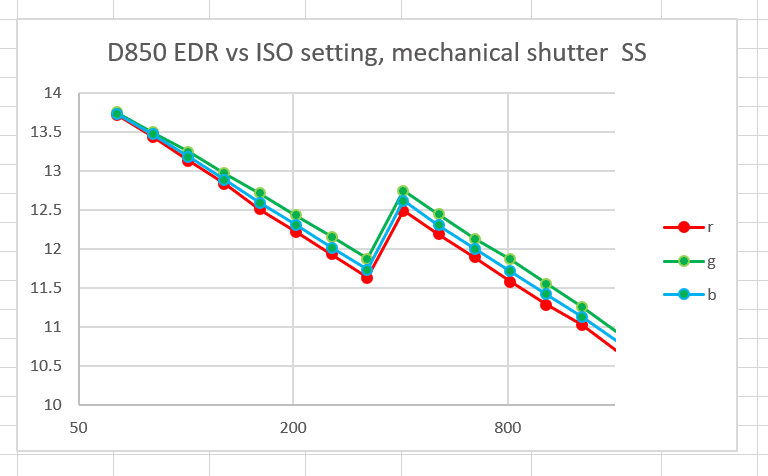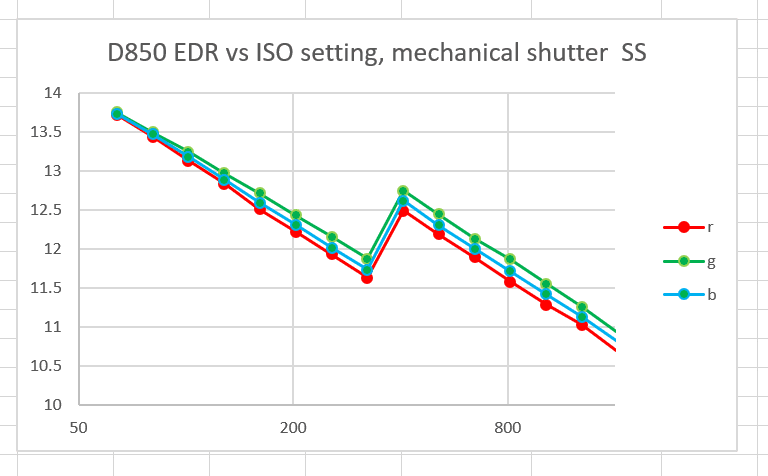 This is due to the Nikon white balance prescaling. It's small enough that it's not going to be important in real photography, but I still wich Nikon wouldn't do that.