This is the second post in a series of Nikon D850 tests. The series starts here.
You can tell a lot about how a camera works with the lens cap on. In this post, I'm going to take a look at the histograms of the entire frame of D850 dark-field images, all at 1/1600 second (and f/22 on a CV 120/2.5 Apo-Lanthar, if it makes any difference to you), but with various ISO settings. I tested all the ISO settings from 64 to 25,600, but I'll show you only the ones that I think are informative.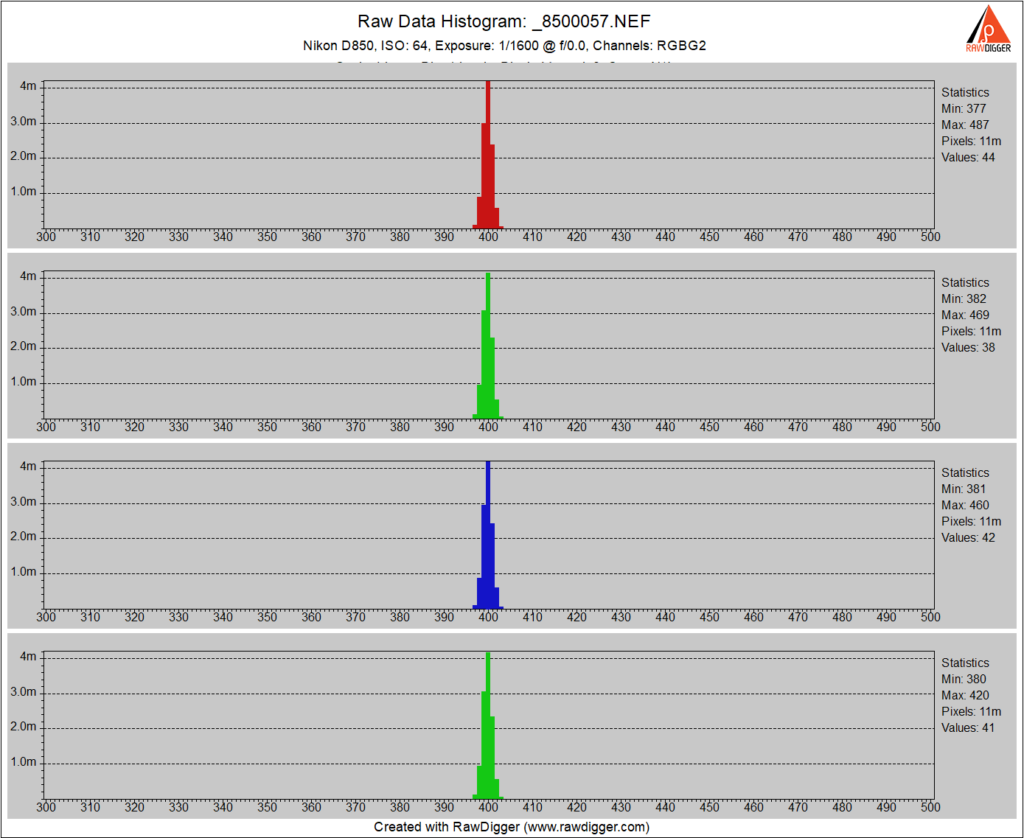 At base ISO, we have a nice tight histogram. 14 bits is more than adequate given the level of read noise. The black point is at 400 counts, which is more-or-less consistent with the latest Nikons.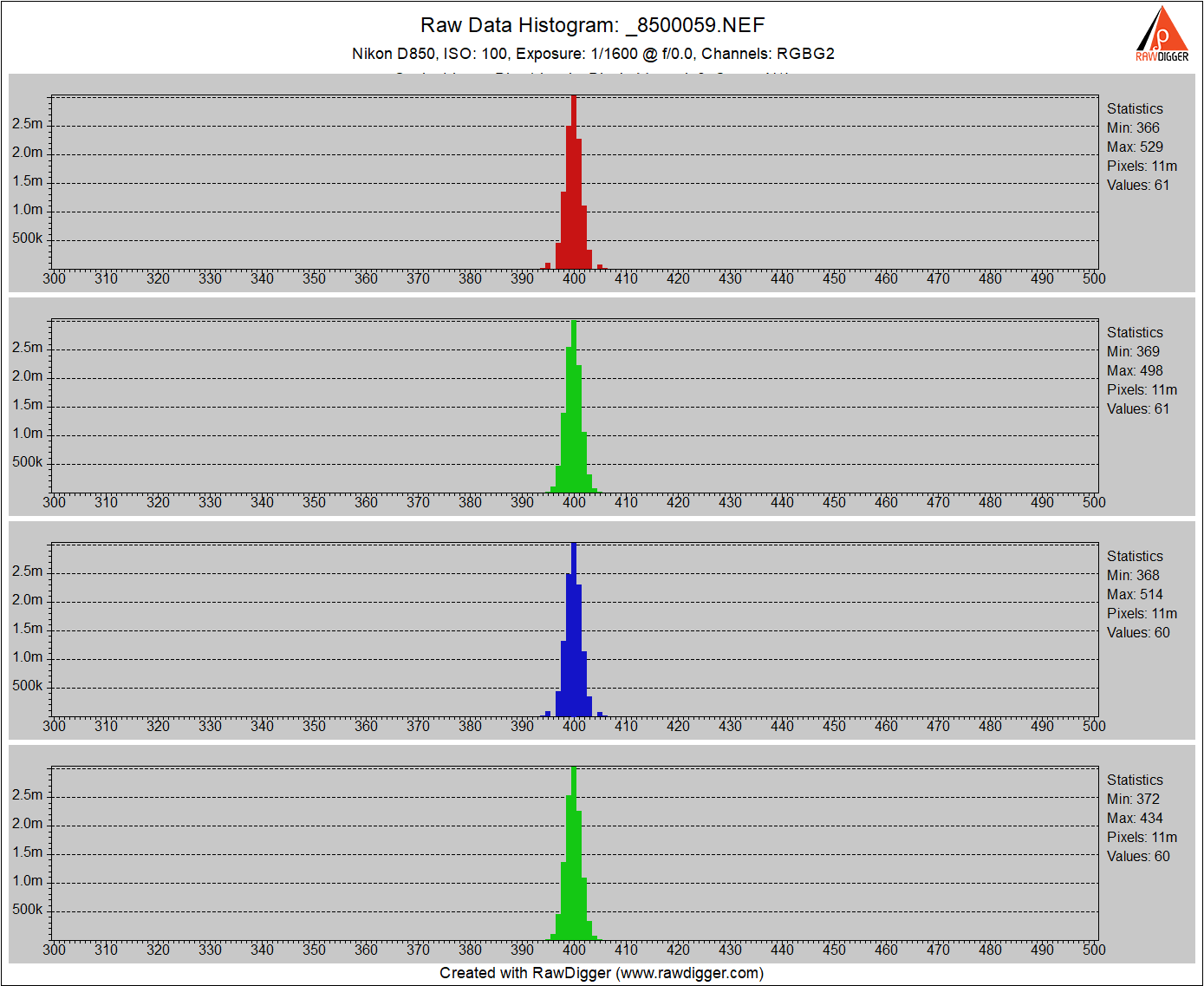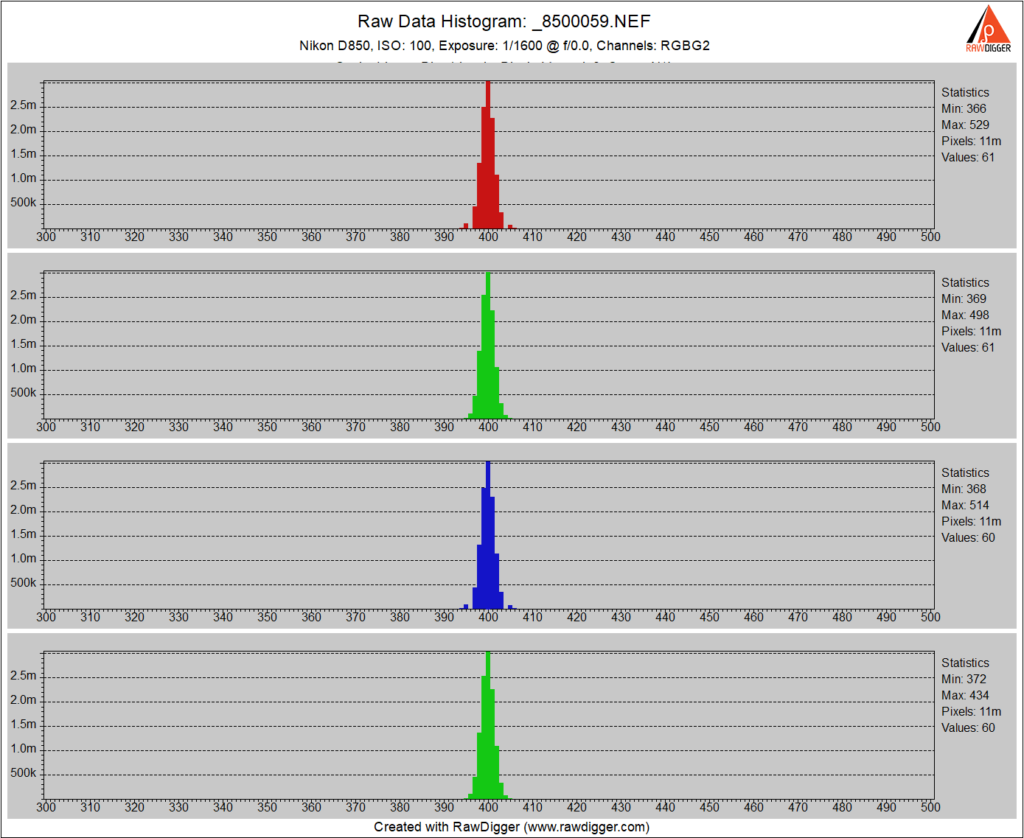 No surprises at ISO 100, except for missing codes in the red and blue channels. This is undoubtedly the result of Nikon's white balance prescaling. I wish they wouldn't do that.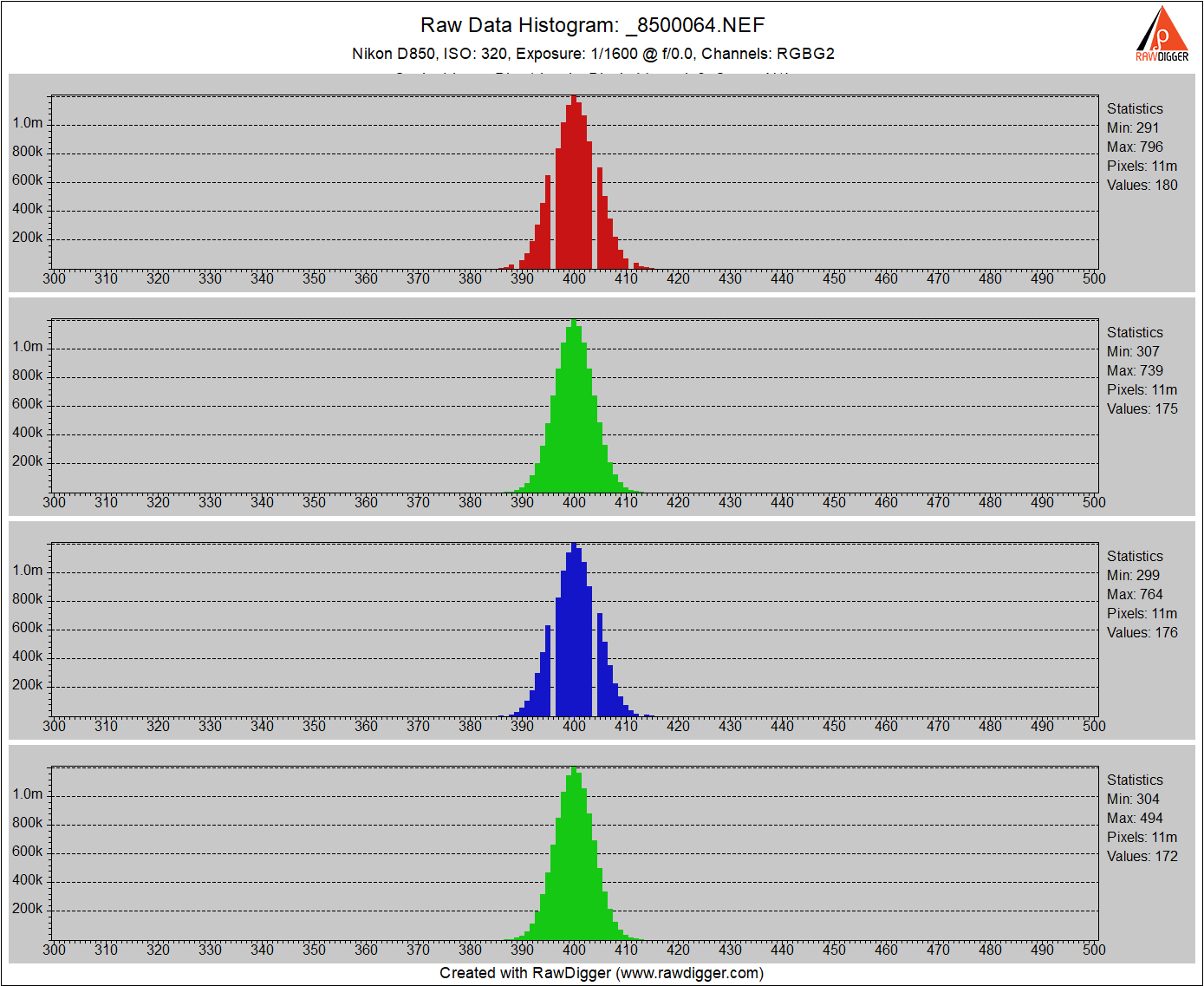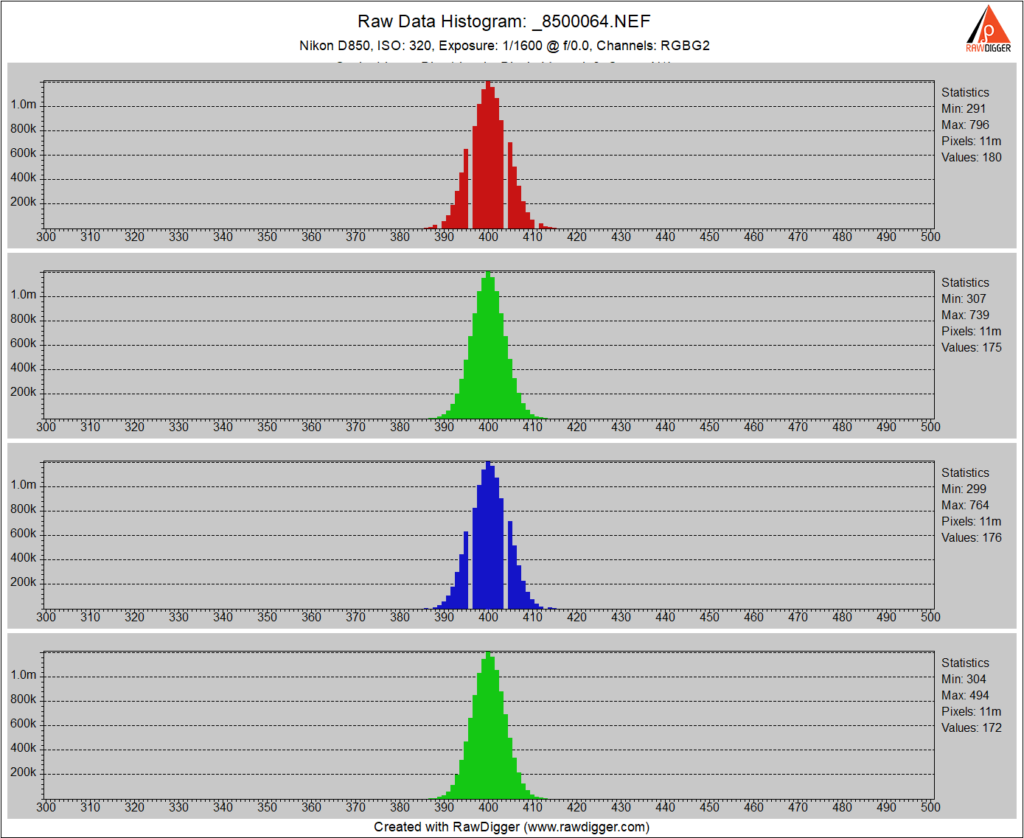 This is the highest ISO setting before the conversion gain increases on the D850. This is a good setting to stay the heck away from.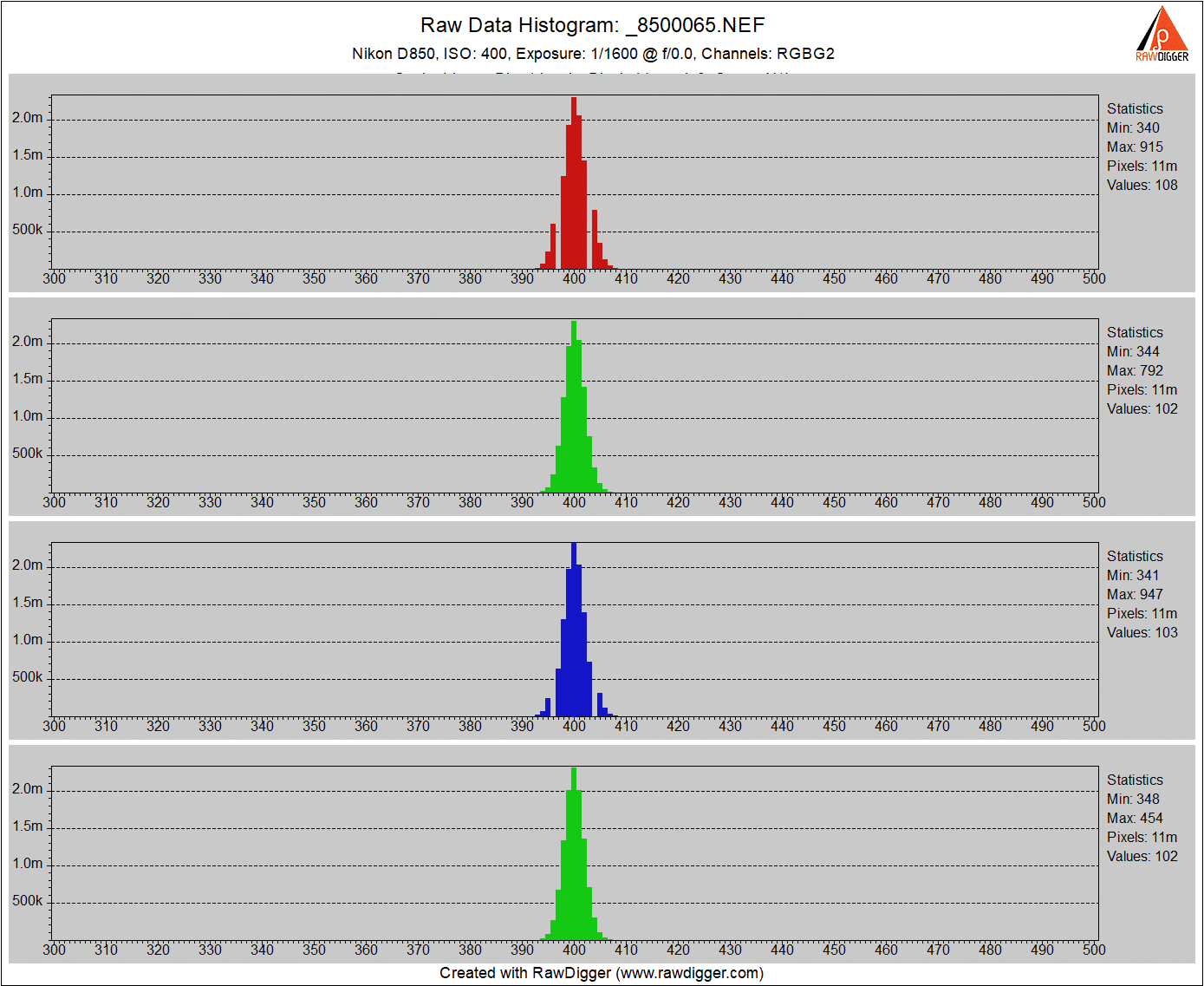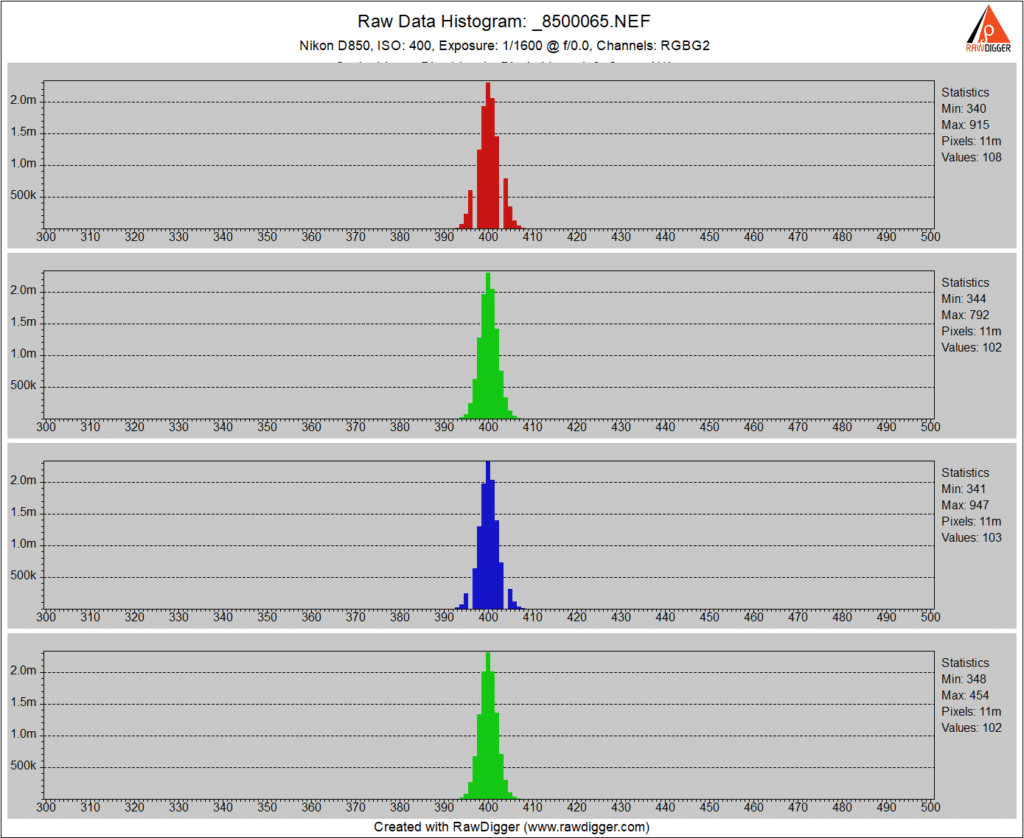 Much less noise at ISO 400 than at ISO 320. The conversion gain has increased. This is DR-Pix technology.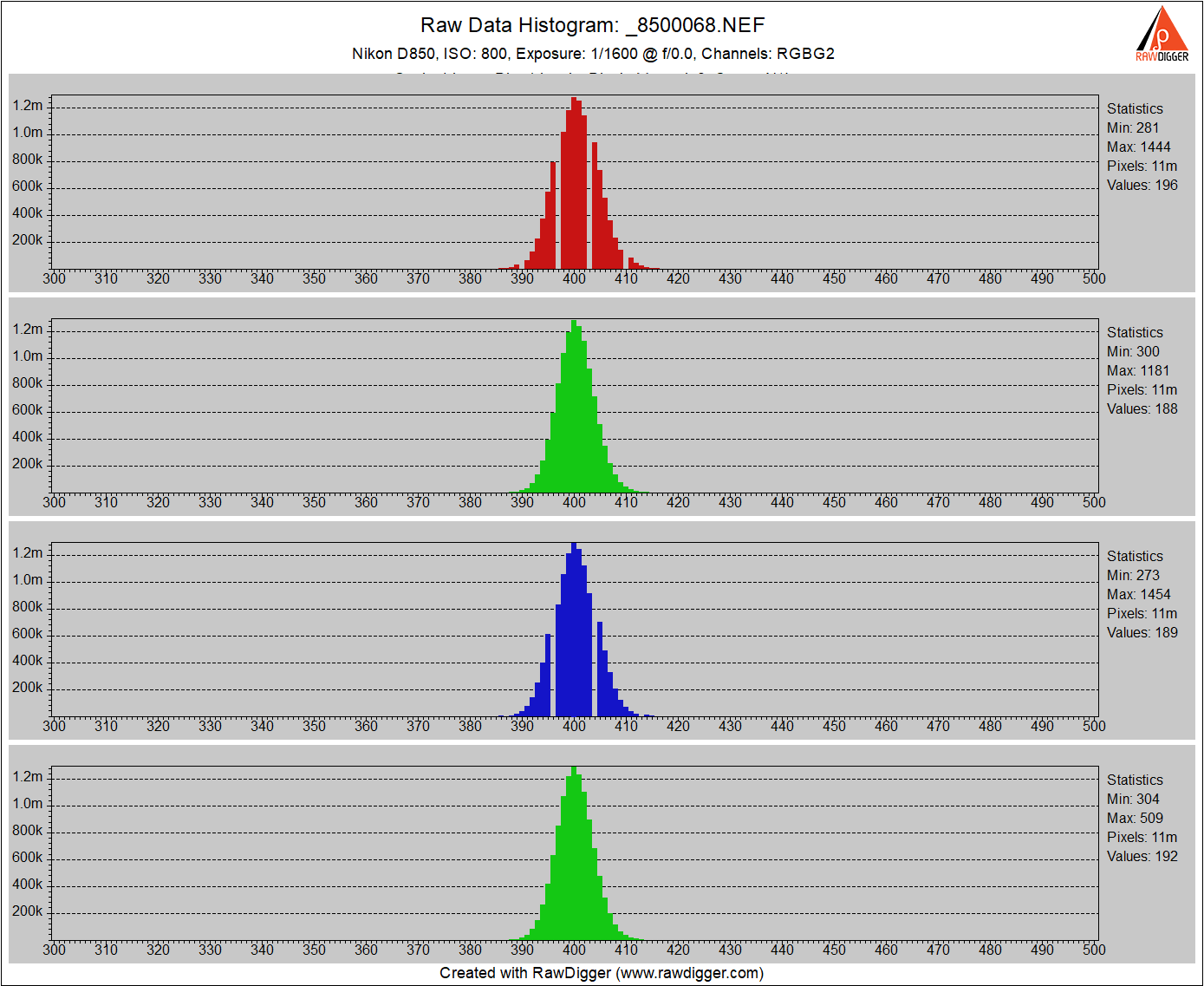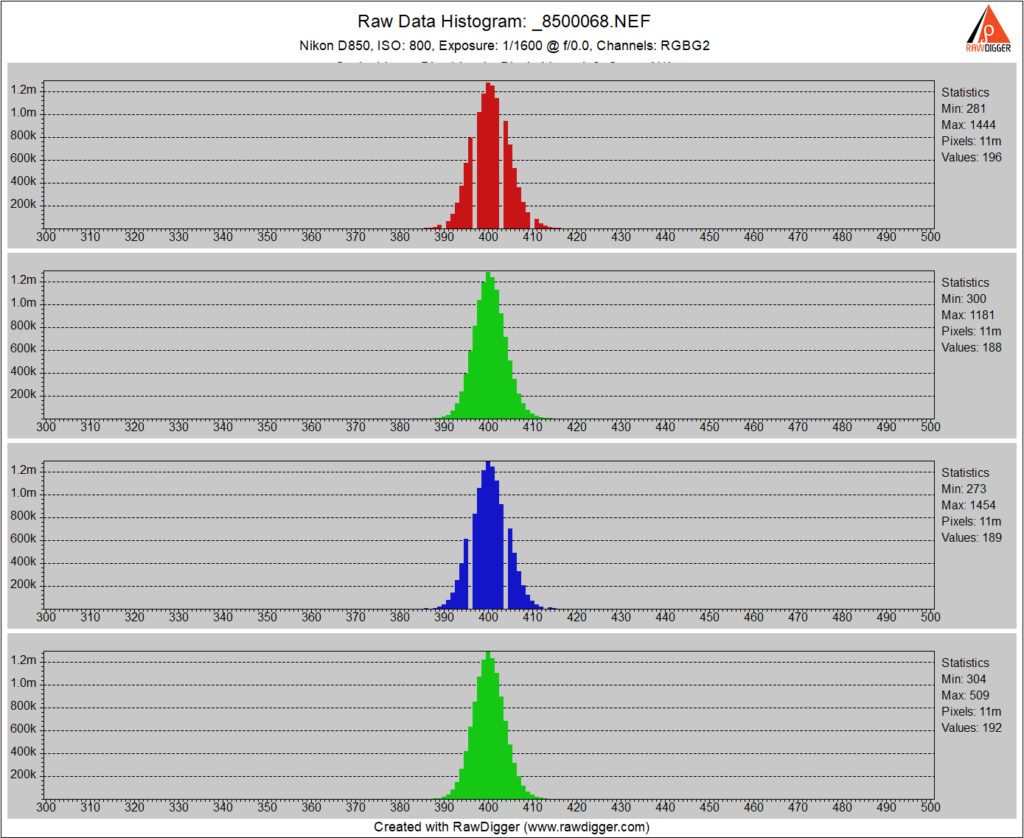 The noise at ISO 800 isn't far from the noise at ISO 320.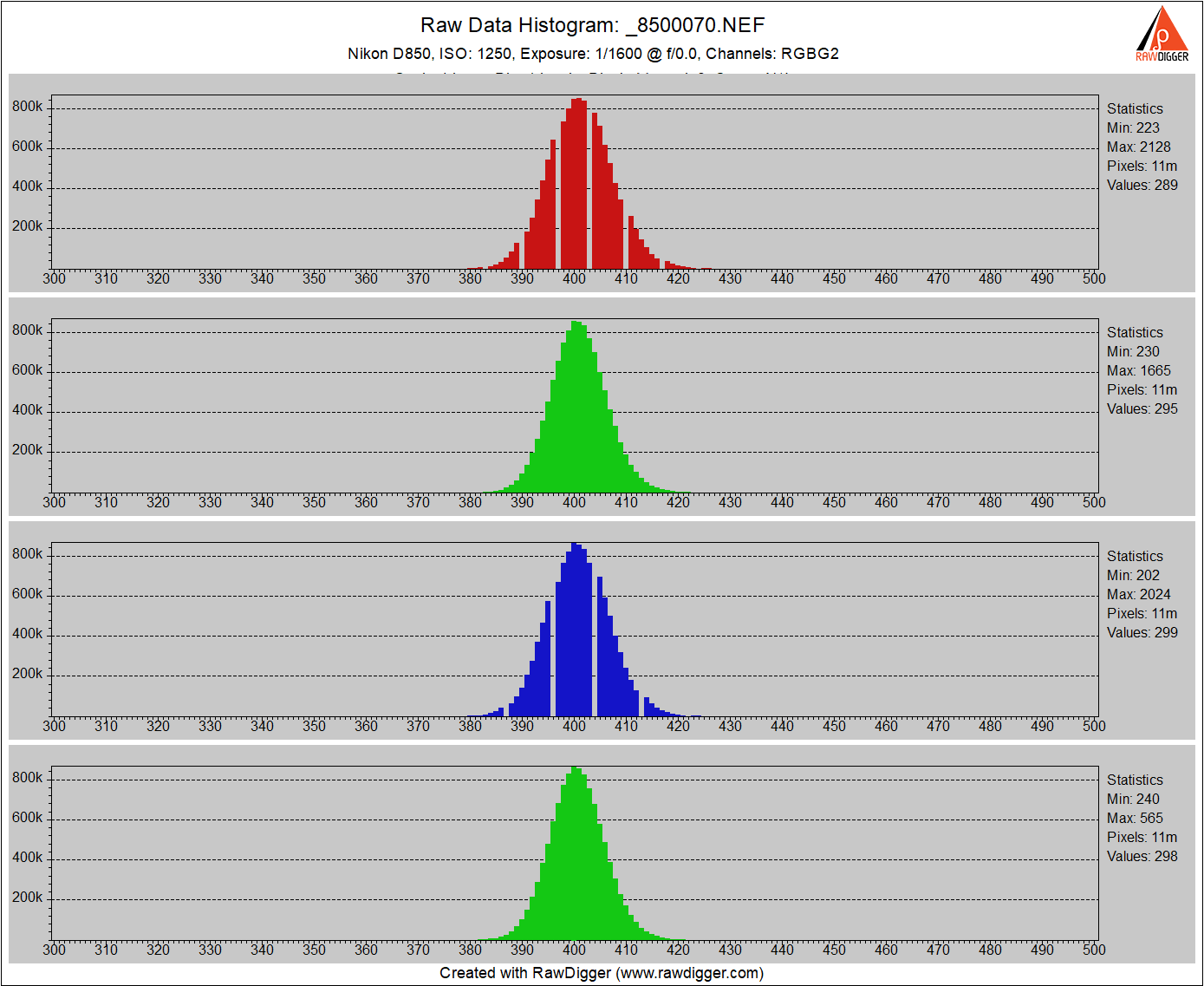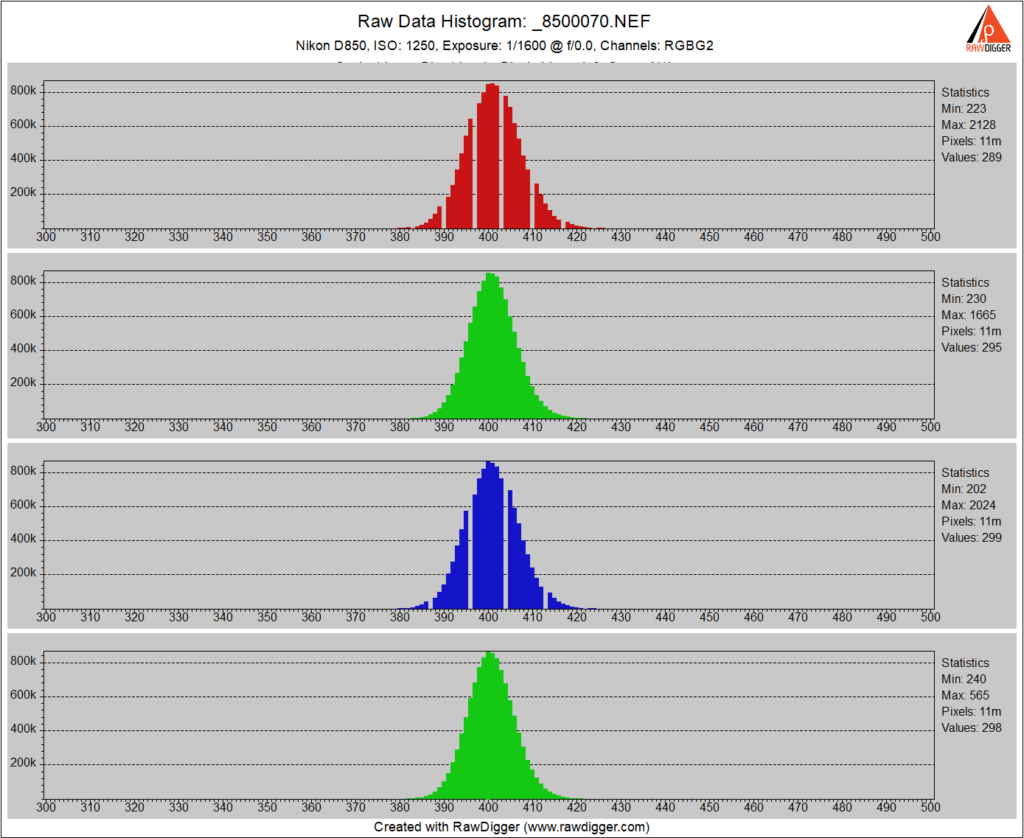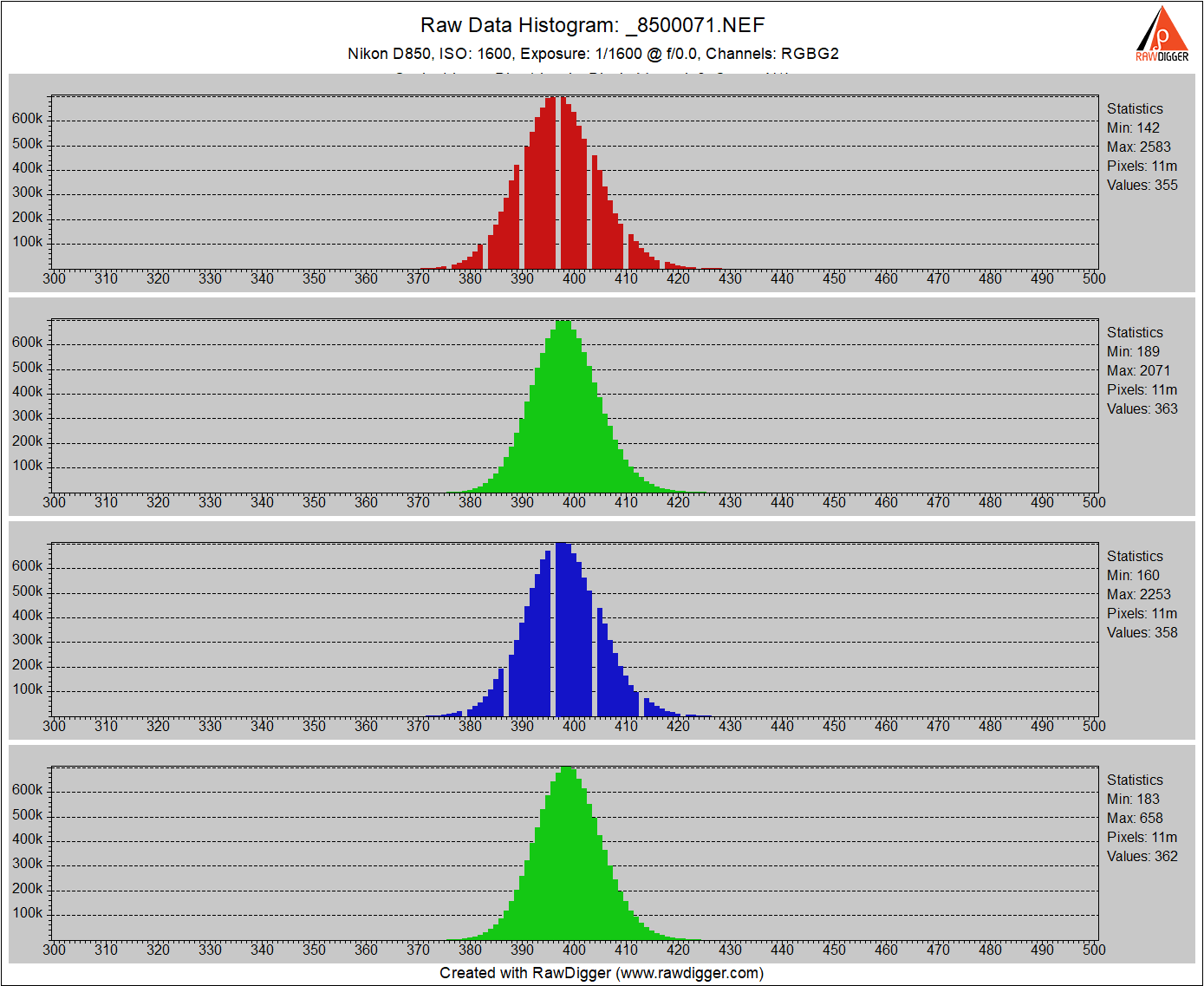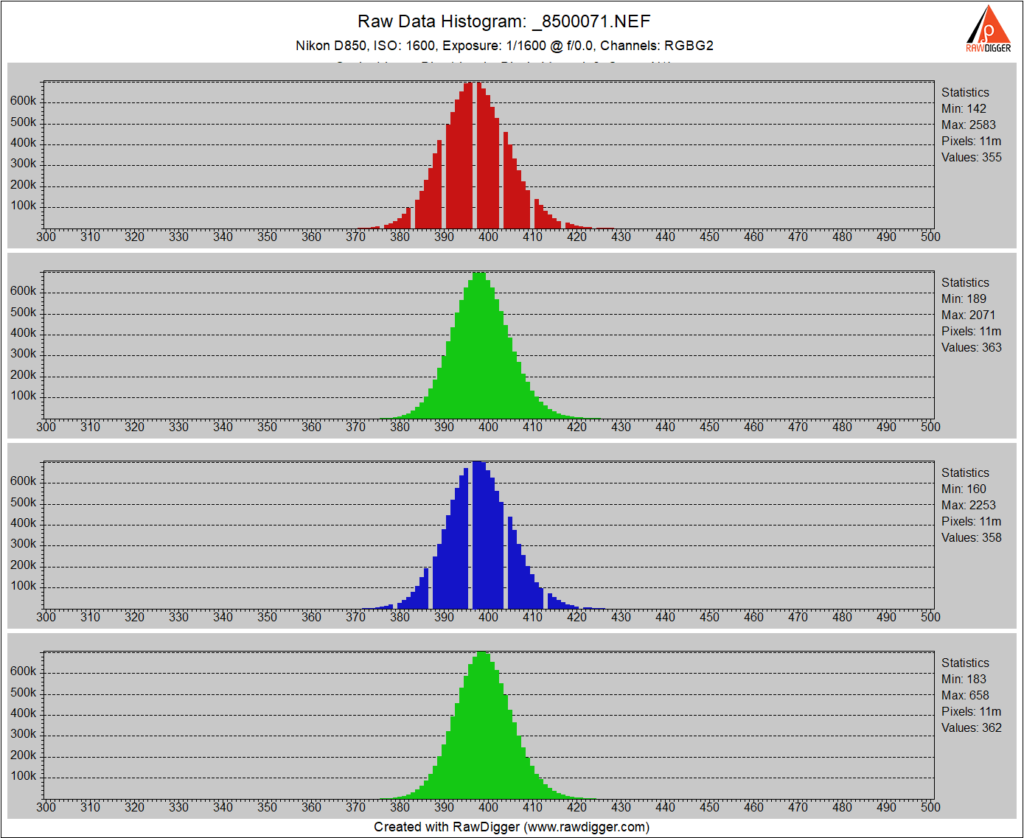 On the transition from ISO 1250 to ISO 1600, the black point moves lower. I have no idea what that's about.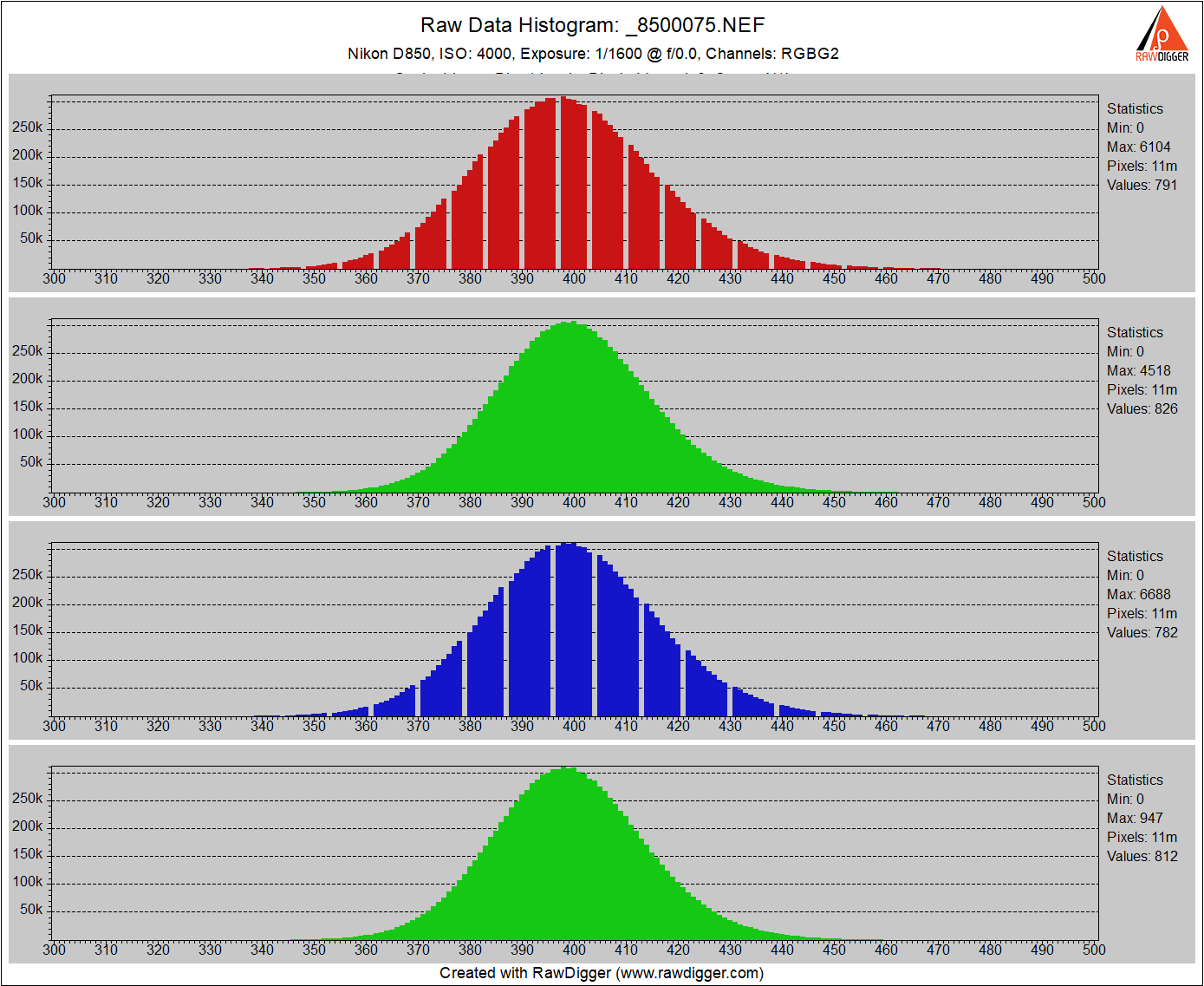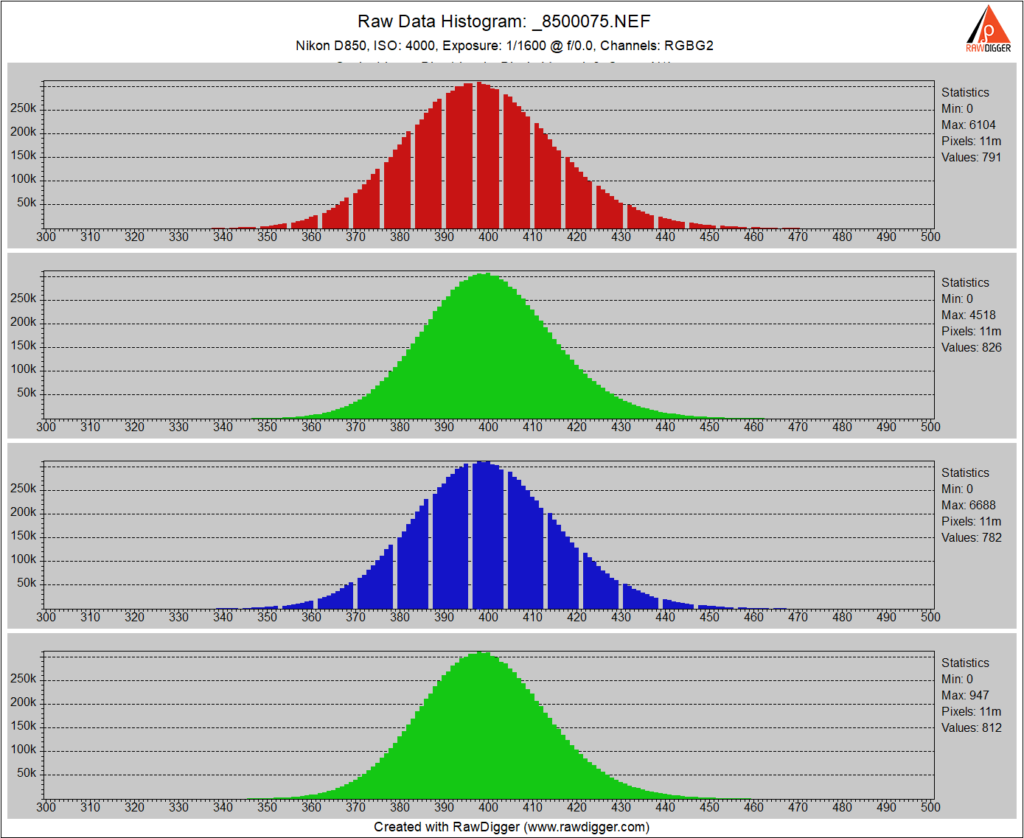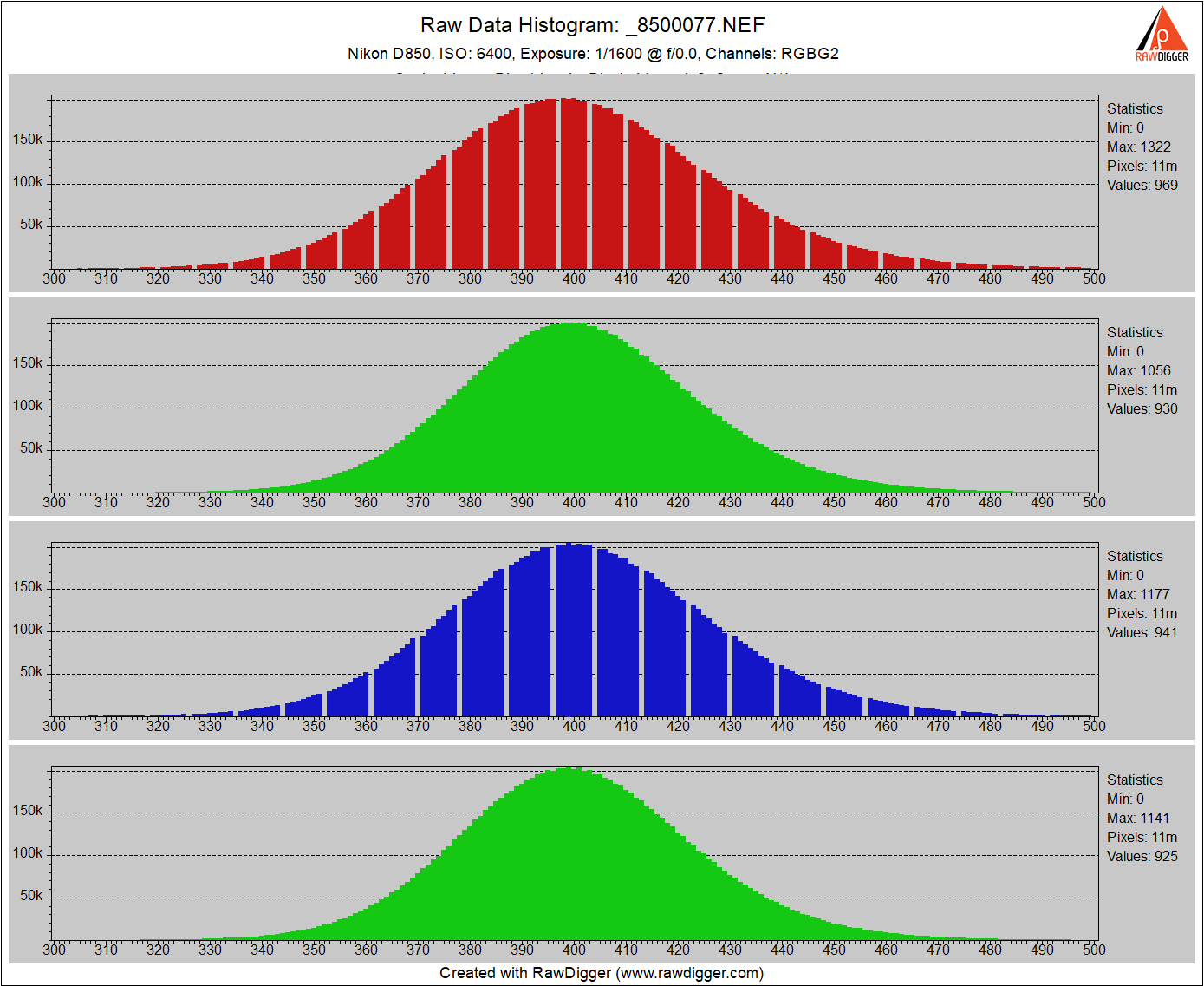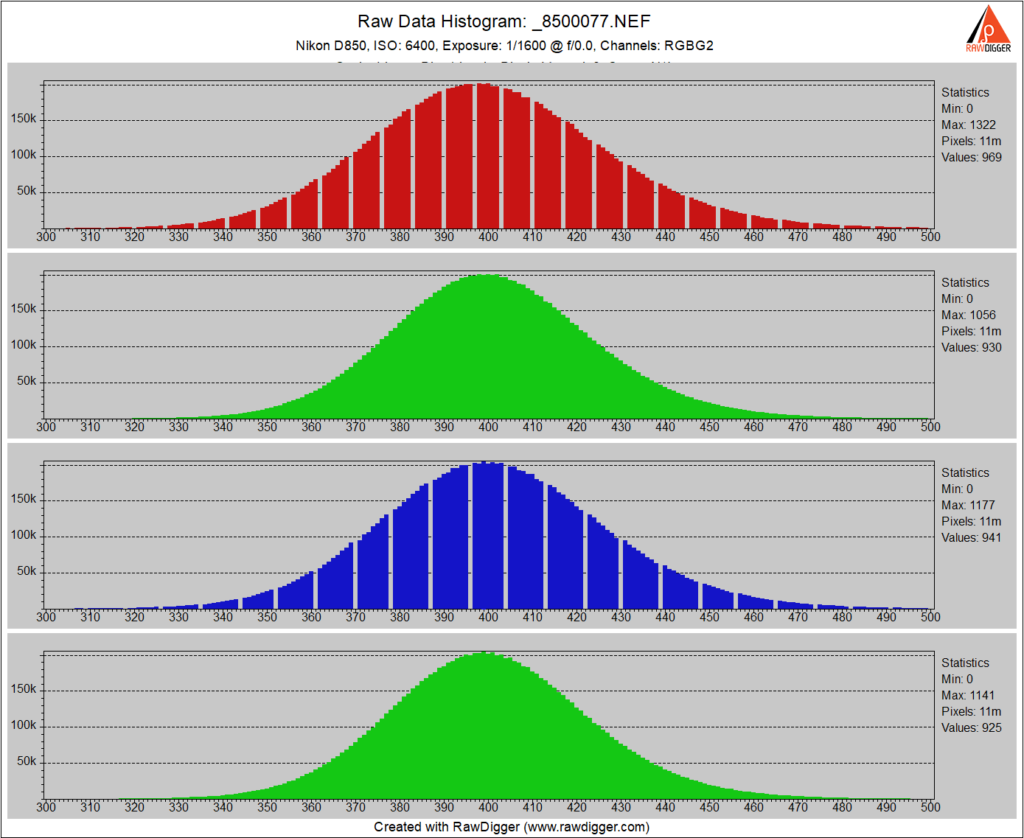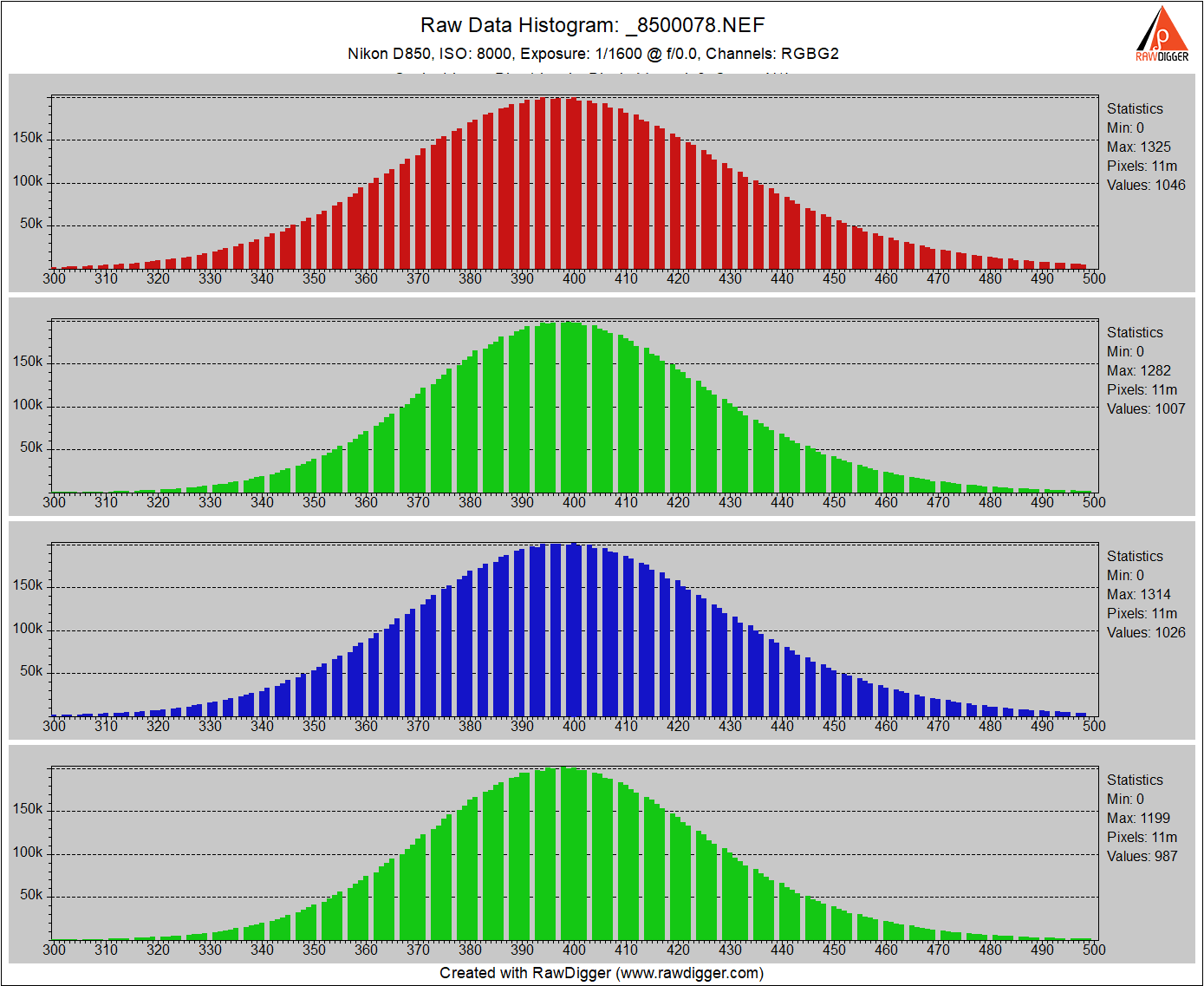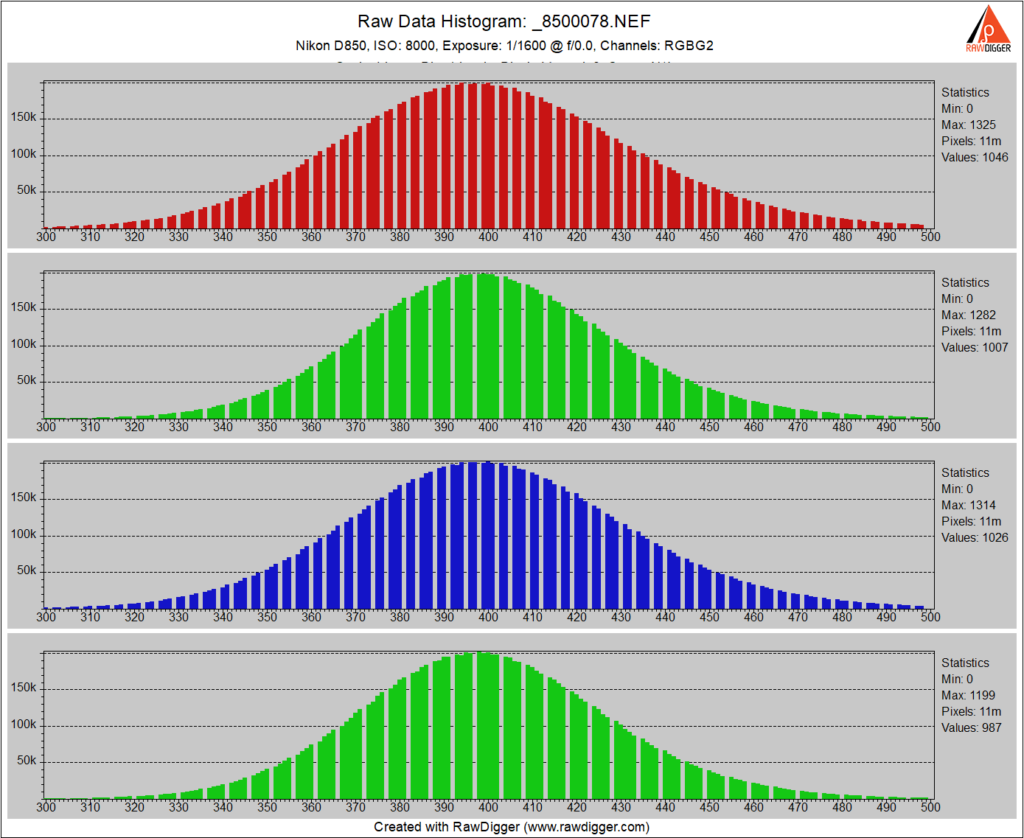 When the ISO knob is turned to 8000, we get the first indications of straight digital multiplication, as shown by the gaps in the green channels. There is probably little reason to use higher ISOs than 6400 with this camera.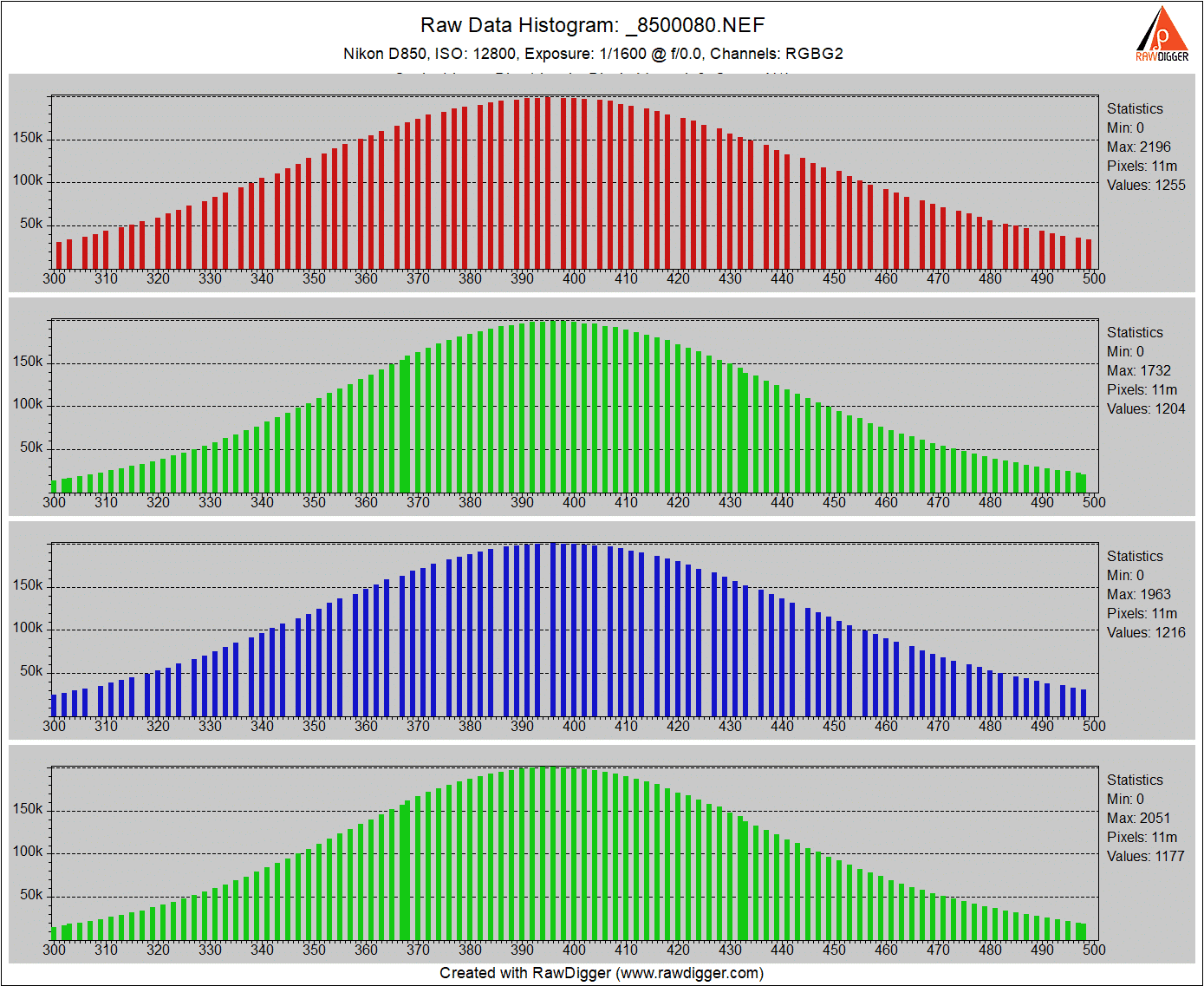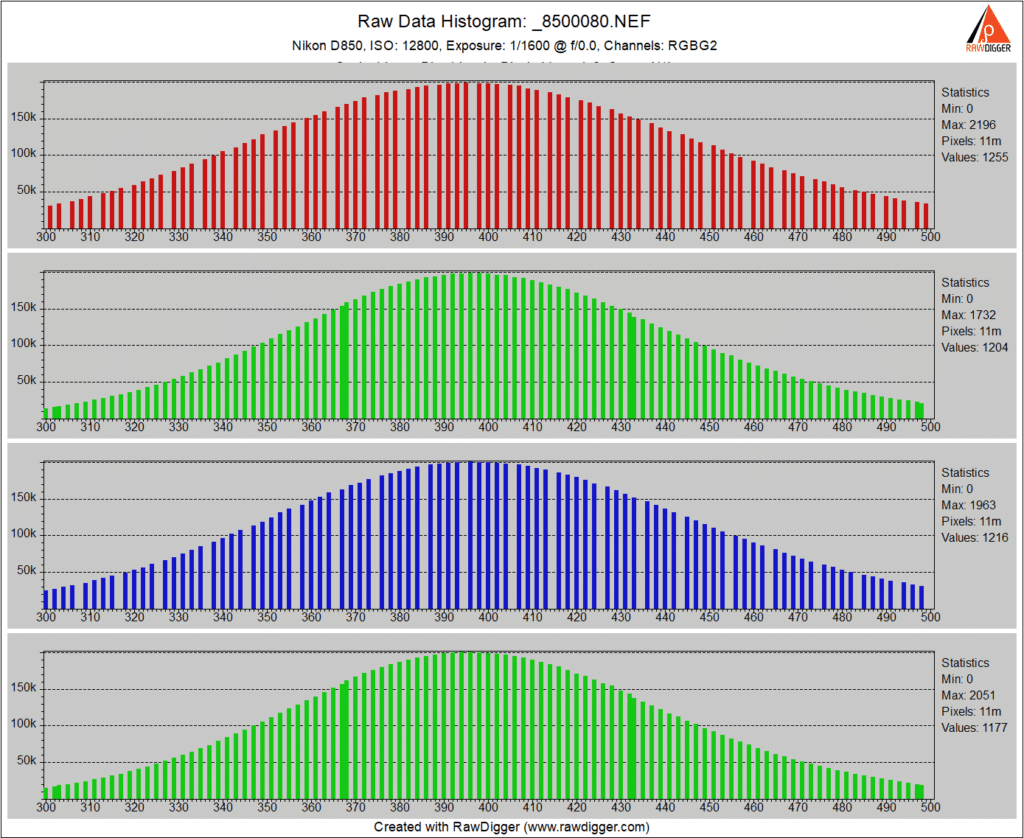 Now there is so much digital gain that we essentially have a 13-bit camera. No problem, though, since the noise is so much greater than that.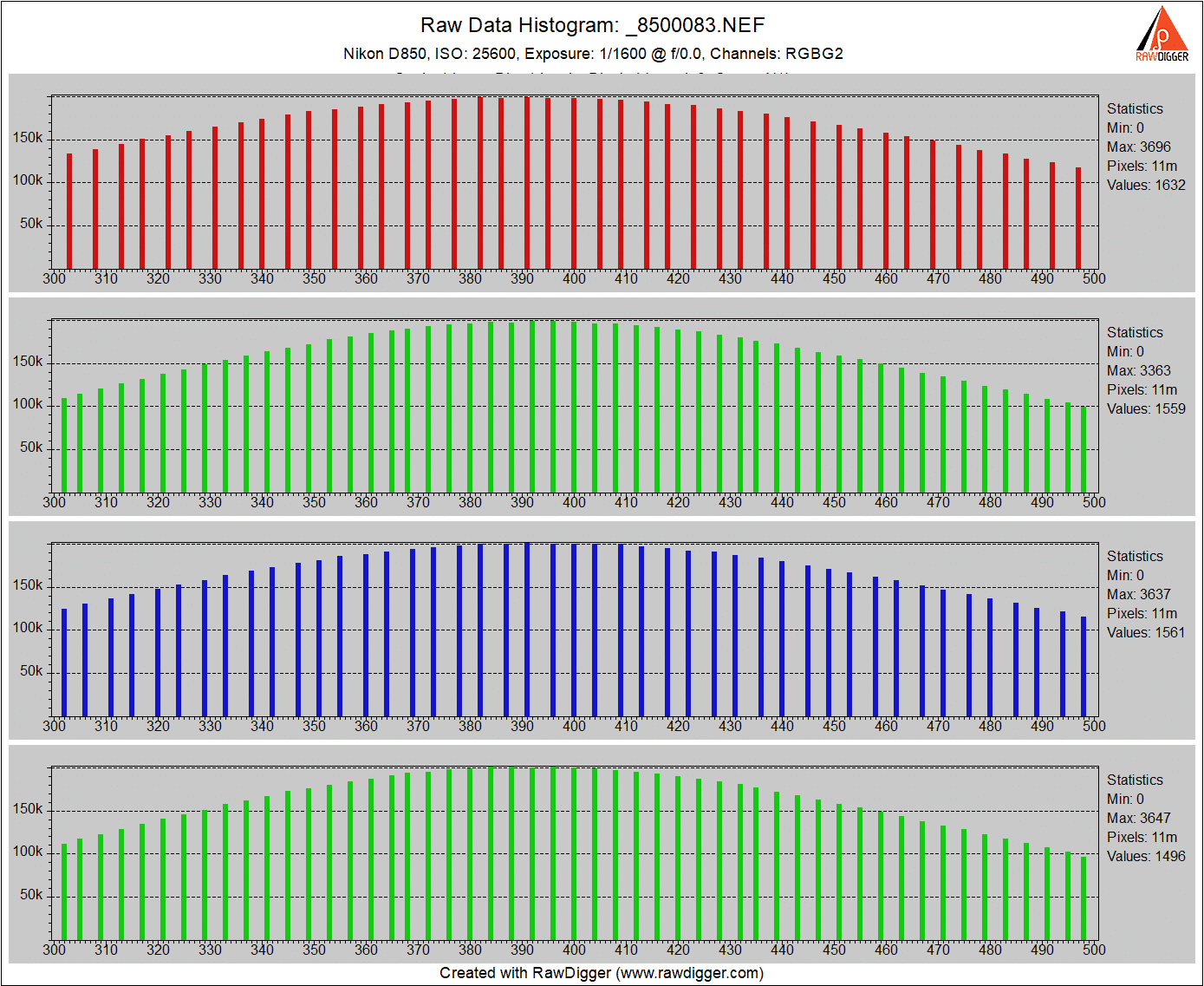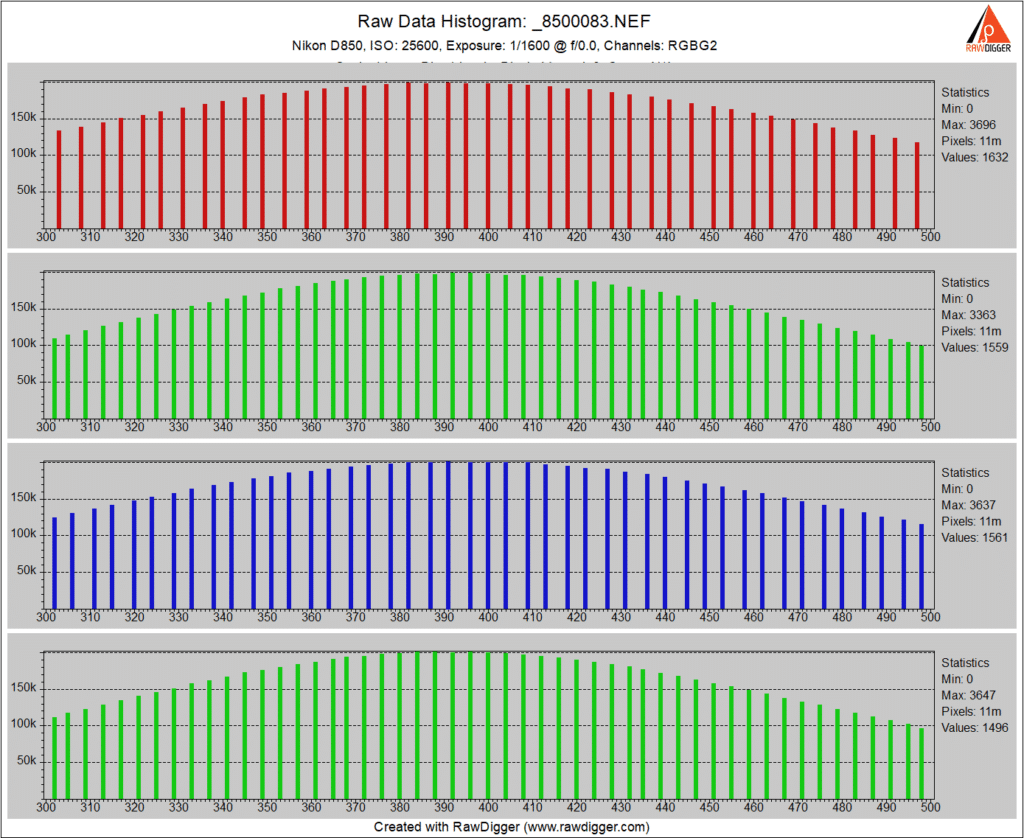 At ISO 25,600, it's a 12-bit camera. Again, there's nothing wrong with that, but you are usually better off pushing in post.
This is very nice performance, without a lot of the weirdness of the D5 equivalent test.