This is the eighth post in a series of Nikon D850 tests. The series starts here.
At least one person has complained that their Nikon D850s have the wrong flange focal distance, so that the lenses think they are a different distance from the sensor than they really are. This can be a serious problem for internal focusing lenses, which seems to be most lenses these days.
I put an Otus 55 on both cameras clipped them in turns into a fixed tripod, and focused on a Siemens Star target.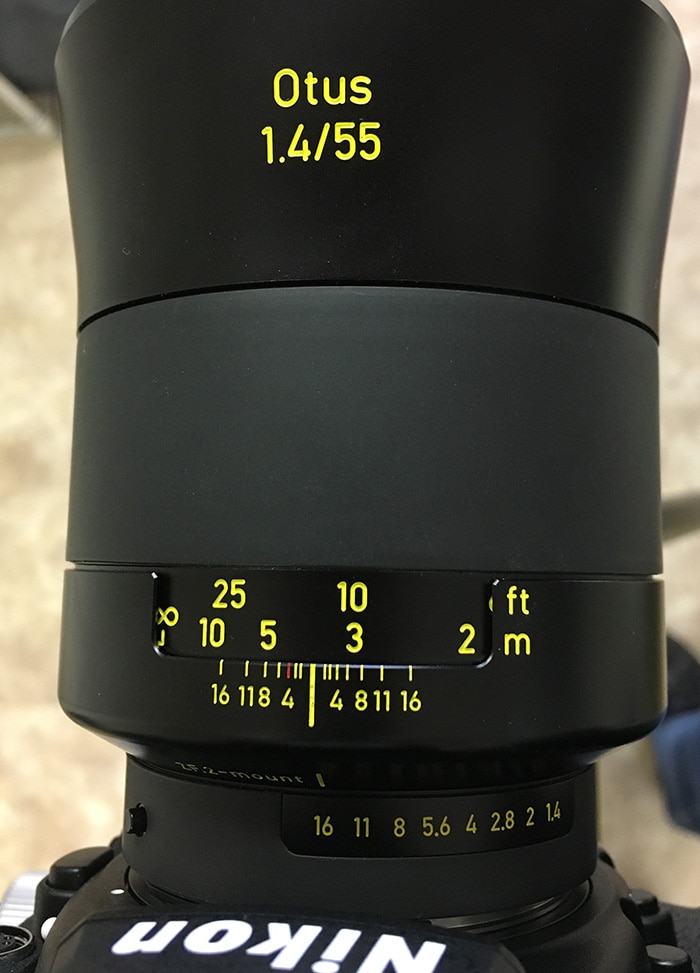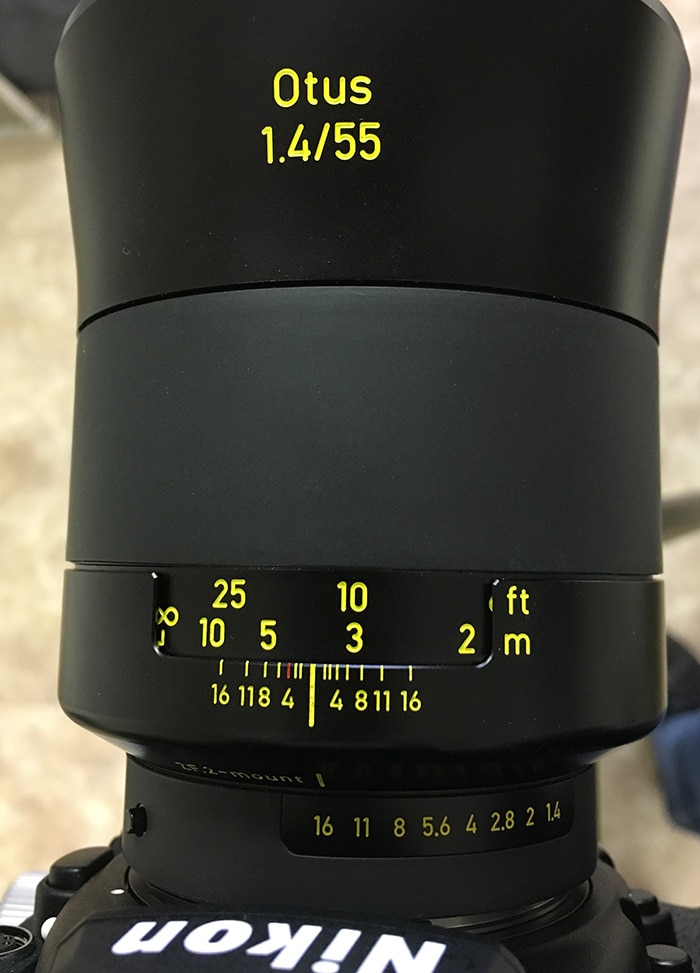 Notice that the bottom of the 3m number is between the closer distance f/5.6 and f/8 markings.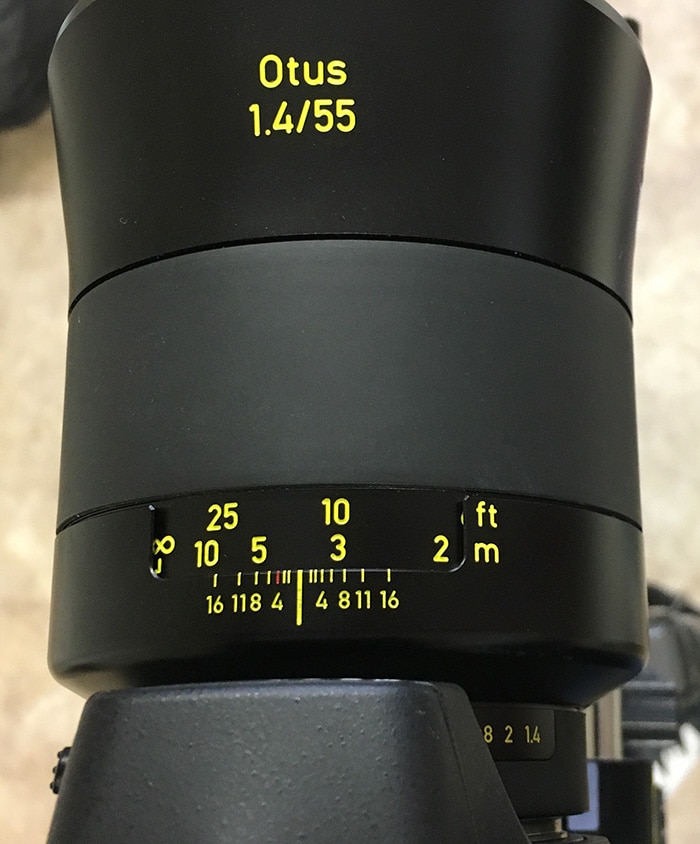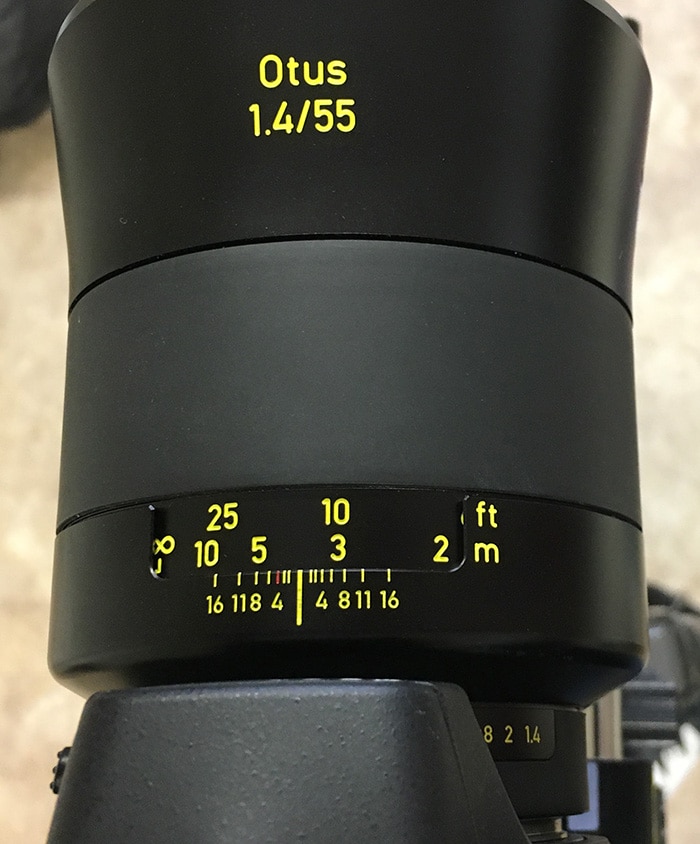 The 3 m number is in just about the same place.
Looks like I got a good one. I seem to have better luck with copy variation in cameras and lenses than some reviewers.