This is one in a series of posts on the Fujifilm GFX 100S. You should be able to find all the posts about that camera in the Category List on the right sidebar, below the Articles widget. There's a drop-down menu there that you can use to get to all the posts in this series; just look for "GFX 100S".
In this post, I tested the Fujifilm 45-100 mm f/4 zoom for chromatic aberration near the lens axis, using Imatest's chromatic aberration tool. I had done the other similar tests at f/4, but I screwed up and did this one at f/5.6. Today I went back and repeated the testing at f/4, and also added the Fujifilm 45 mm f/2.8 into the mix in response to a request.
The protocol for the test:
f/4
C1 head
RRS legs
Sinusoidal Siemens star for focusing.
Slanted edge above it
Electronic shutter
Zoom set to 45, 60, 80, and 100 mm. 45/2.8 used at, uh, 45 mm.
3 sets of 16 pixel-shifted images at each focal length
All images assembled by Fuji Pixel Shift Combiner
Resultant images analyzed in Imatest
Sharpest image at each focal length  and lens picked, others discarded
The results are presented for chromatic aberration, developed in Lightroom 10.2 with sharpening turned off, and white balance to the gray of the slanted edge.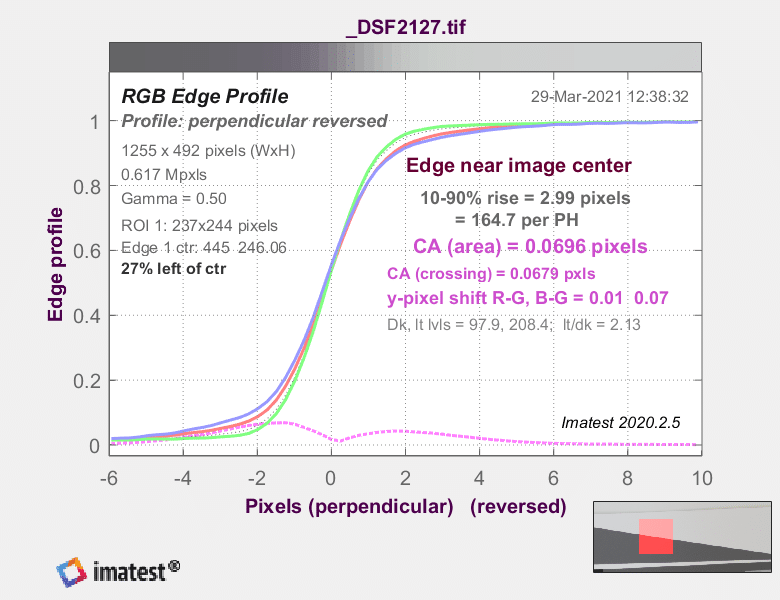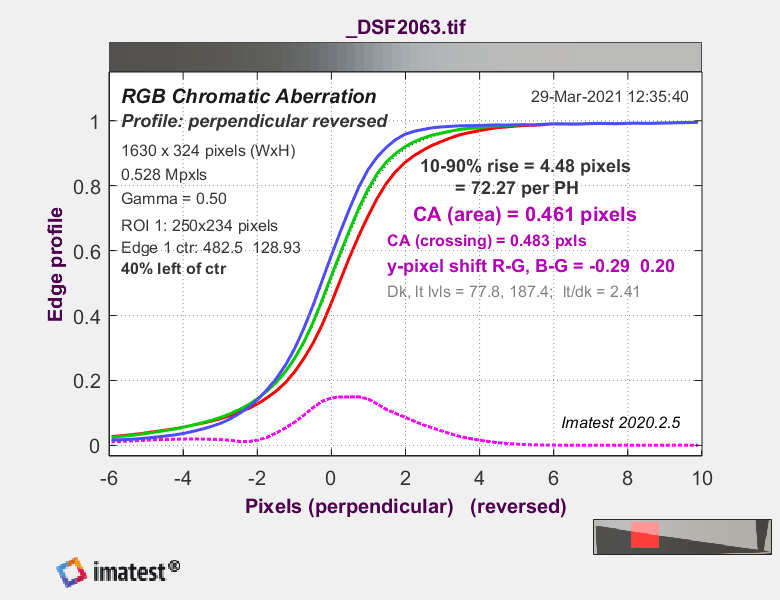 The zoom has more chromatic aberration, but it's certainly not bad. Remember, the pixels referenced above are half the pitch of the GFX 100 physical pixels because of the pixel-shift processing.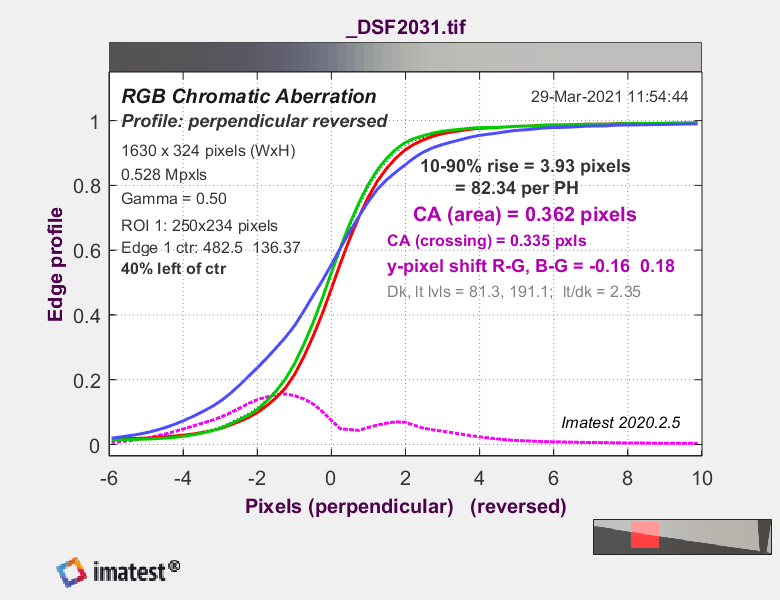 The nature of the CA changes at 60 mm. The overall amount is slightly less.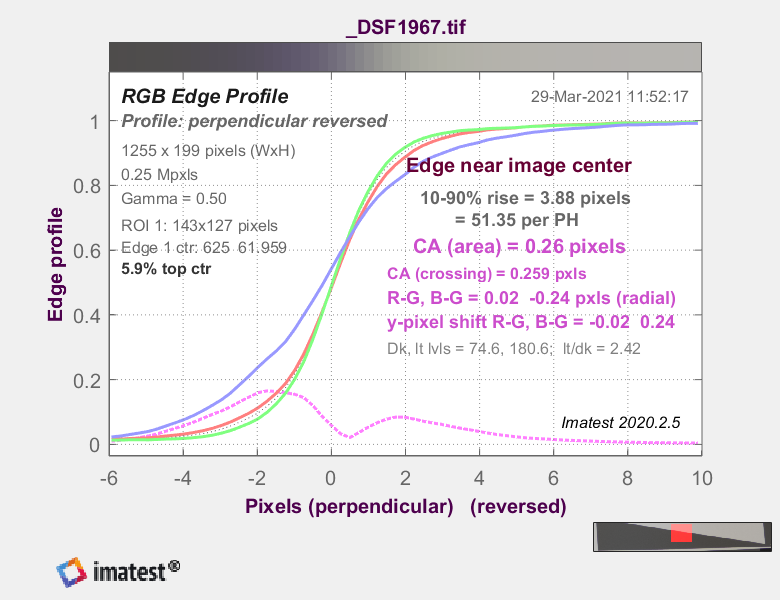 A bit less yet.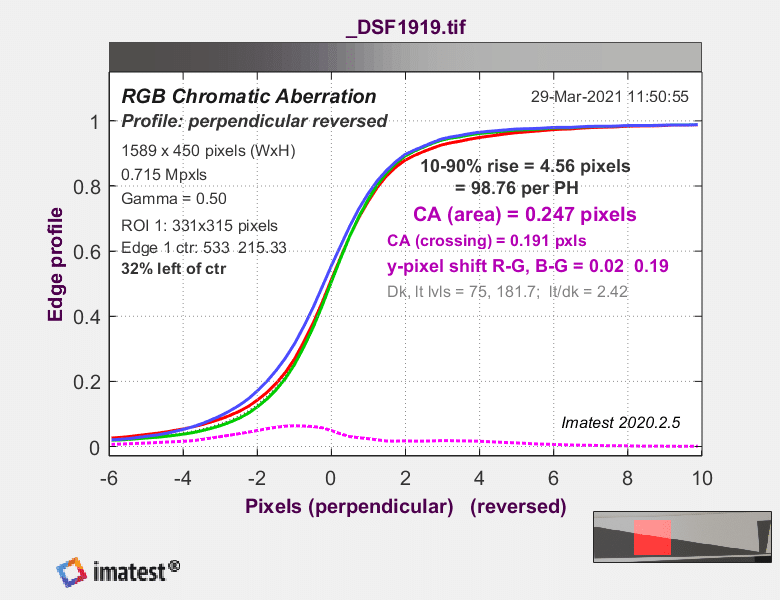 Hardly any at 100 mm.
MTF numbers for both of the 45mm cases.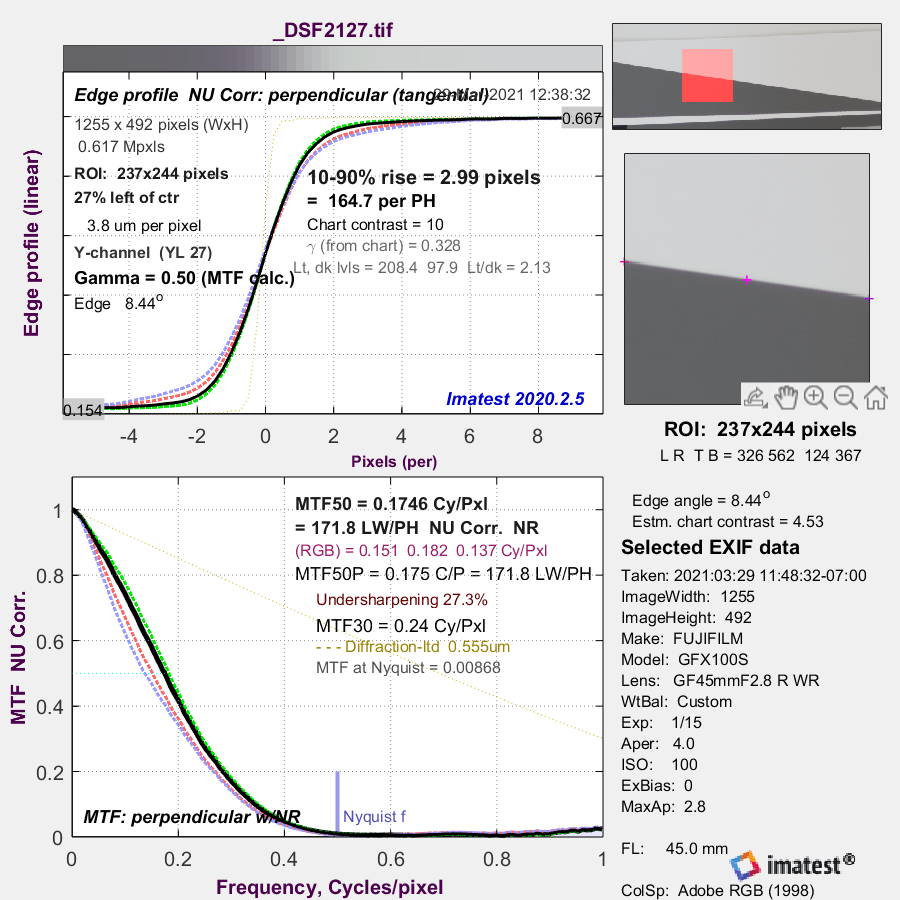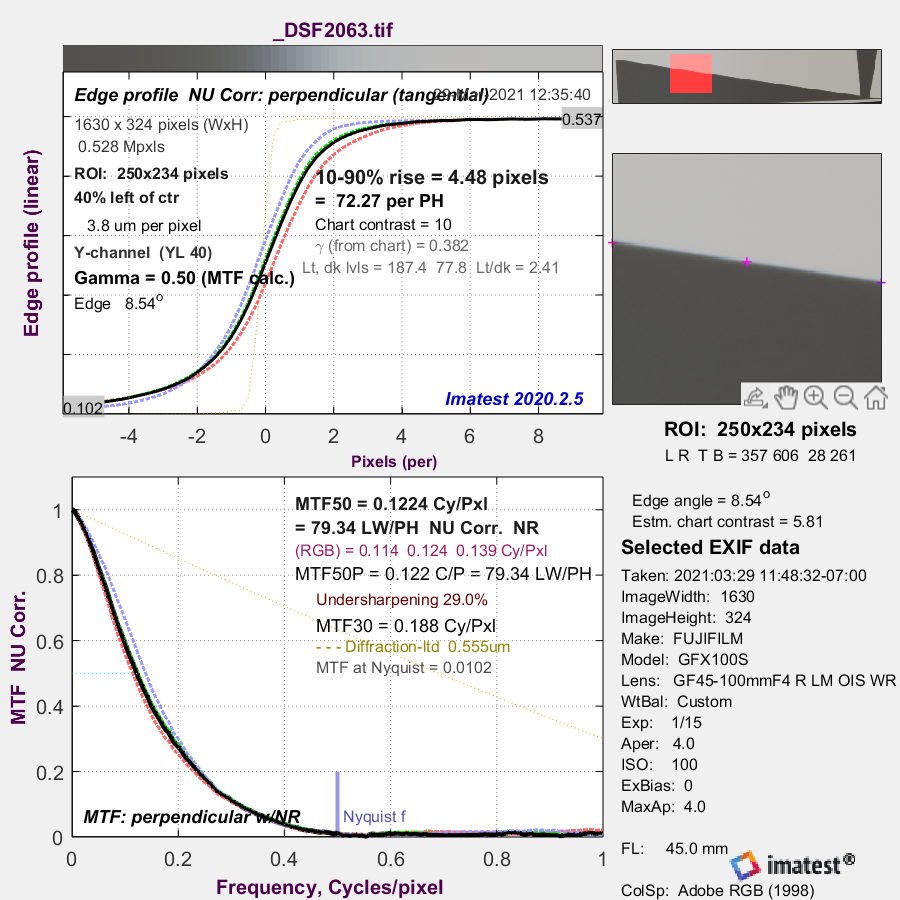 The prime is sharper.