This is one in a series of posts on the Fujifilm GFX 100. You should be able to find all the posts about that camera in the Category List on the right sidebar, below the Articles widget. There's a drop-down menu there that you can use to get to all the posts in this series; just look for "GFX 100".
In the  last post, we looked at how the engineering dynamic range (EDR), defined here as full scale over the read noise, varied with ISO setting. In this post, I'll show you how it varies with shutter speed. I chose ISO 1000, 14-bit raw precision, and electronic shutter for the test conditions.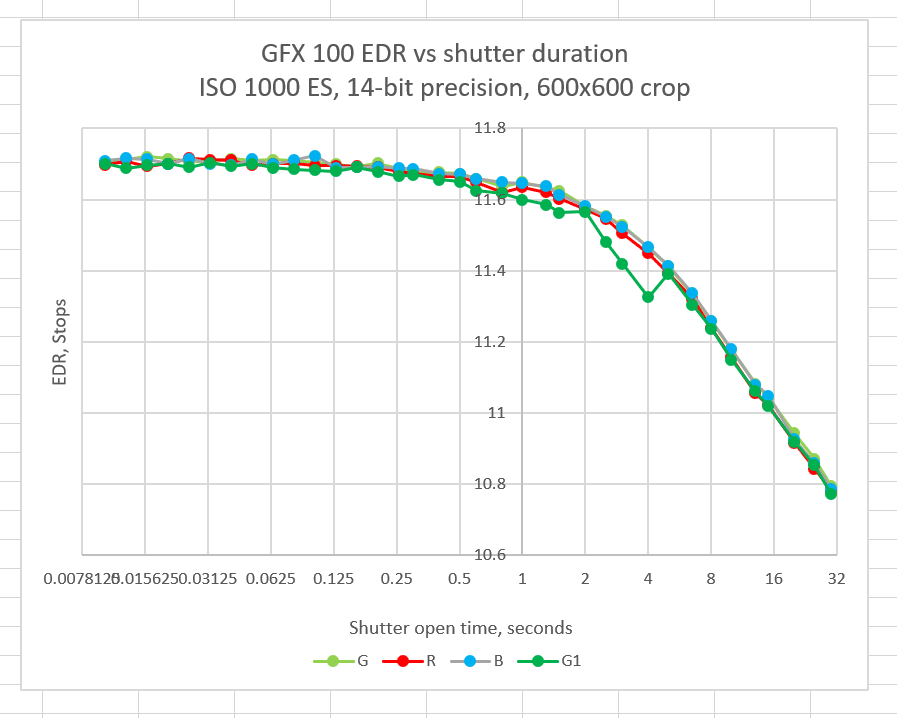 I measured the noise by looking at a 600×600-pixel crop in each raw plane just far enough to the left of the center of the frame so that it didn't include the center column. This is a benign set of curves. There is very little change until the exposures get to be a second or two long, and after that you lose about 0.2 stops of EDR for every doubling of the shutter speed.