This is one in a series of posts on the Fujifilm GFX 100. You should be able to find all the posts about that camera in the Category List on the right sidebar, below the Articles widget. There's a drop-down menu there that you can use to get to all the posts in this series; just look for "GFX 100".
I'll be posting some quantitative tests of the GFX 100's eye-AF accuracy soon, but I though you might want to get started with some visuals. All of these were make with the Fuji 110 mm f/2 lens, and all were wide open except the last one. Here's a nearly full frame image to get you oriented: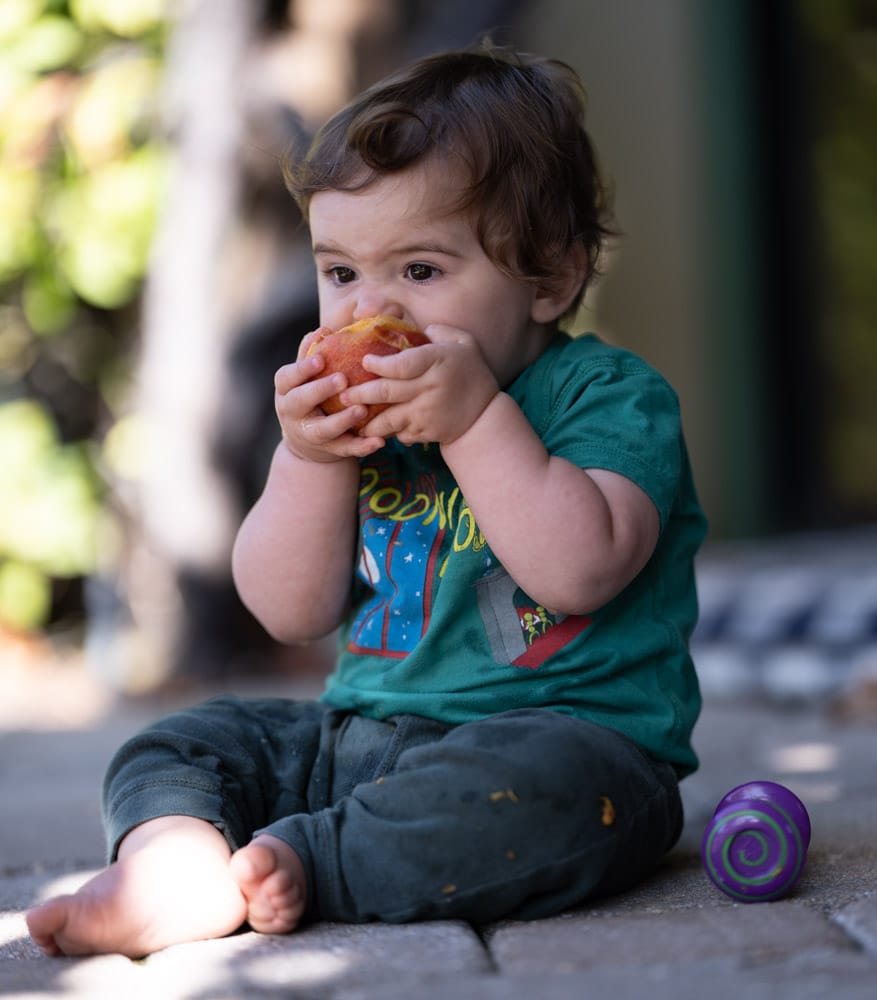 I developed these in Lightroom CC 8.4. Adobe Color profile. White balance to taste. Sharpness amount 20, radius 1, detail 8, which is considerably less than the Lightroom default for this camera. I brught down some of the highlights and boosted some of the shadows.
A 100% crop of the above: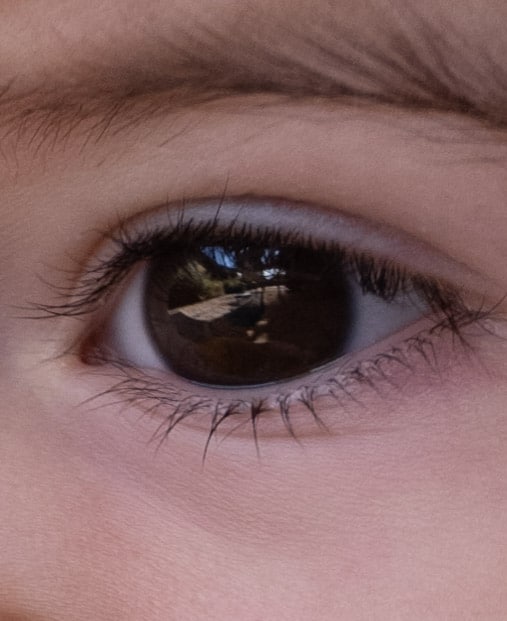 The focus is on the eyelashes. At this aperture, the camera back-focuses when you're using the spot AF mode, and it reverses that behaviour here. It has avoided focusing on the eyeborws, though, which occasionally happens with eye-AF on other cameras.
That fate does sometimes befall the GFX 100 when the subject's eyes are downcast: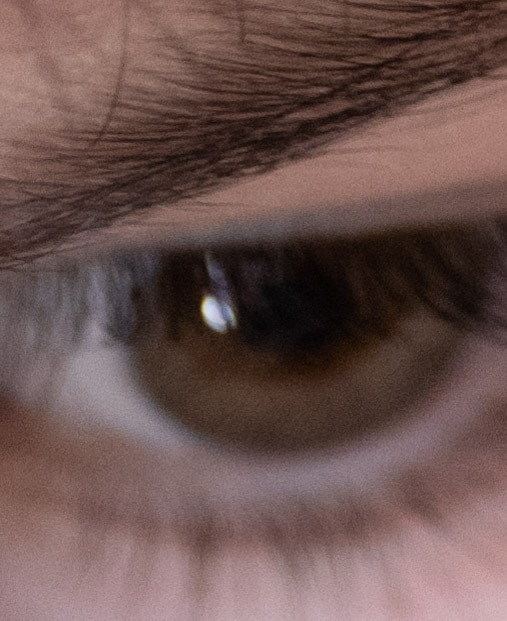 When the camera can find the eye from the side, it does better.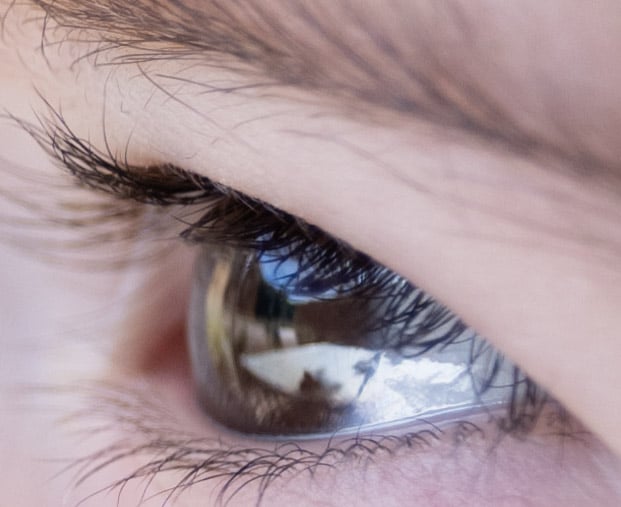 This is just about perfect.
If you stop down a bit and back up, things improve: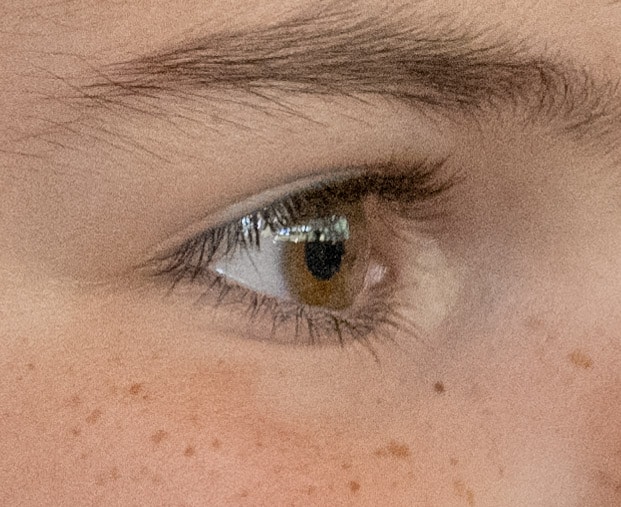 This is typical eye-AF performance. It's chancy to use it wide open with a mid telephoto portrait lens, but you can get lucky. Of all the eye-AF MILCs I know, only the Nikon Z6 and Z7 give you the opportunity to dial in some focus compensation to improve your odds of focusing on the iris.