In the preceding post, I showed you crops from this scene: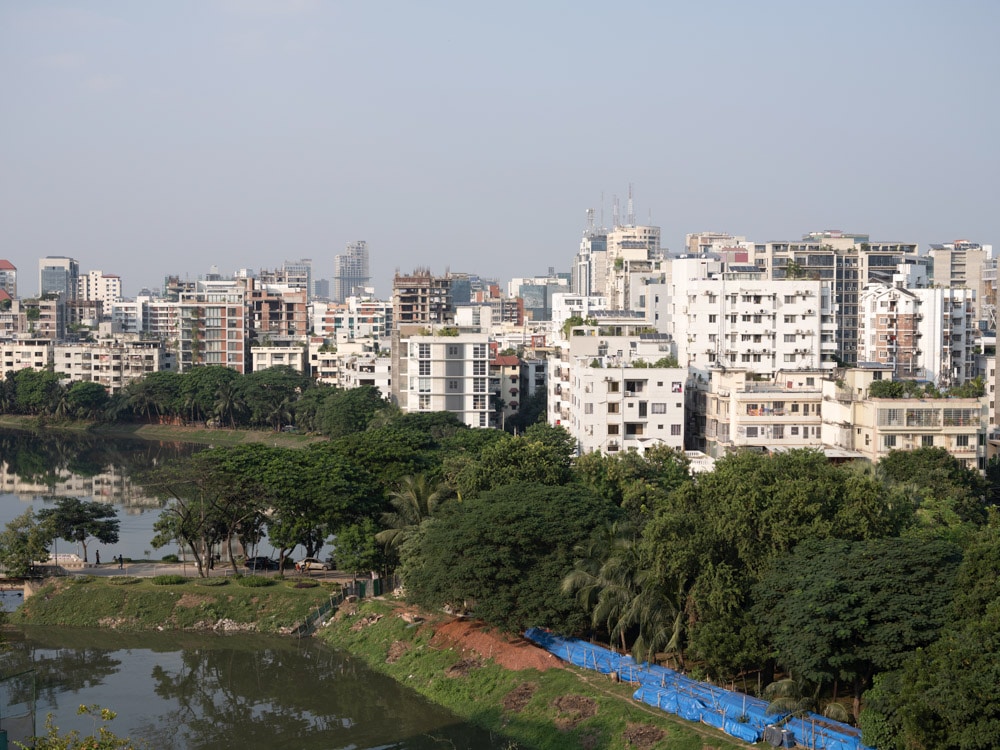 from exposures with the following cameras:
Fuji GFX 100 + Fuji GF63mm F/2.8 R WR (49.77mm equiv.)
Sony A7R IV + Sony Planar T* FE 50mm F/1.4 ZA (50mm equiv.)
Sigma SD Quattro + Sigma 30mm F/1.4 DC Art (45mm equiv.)
Sony A6000 + Sony Distagon T* FE 35mm F/1.4 ZA (52.5 equiv.)
Here's another set of crops from the GigaPixel AI resampled images, at about 200%. I'm a fan of using foliage for image evaluation, so that's why I picked this area: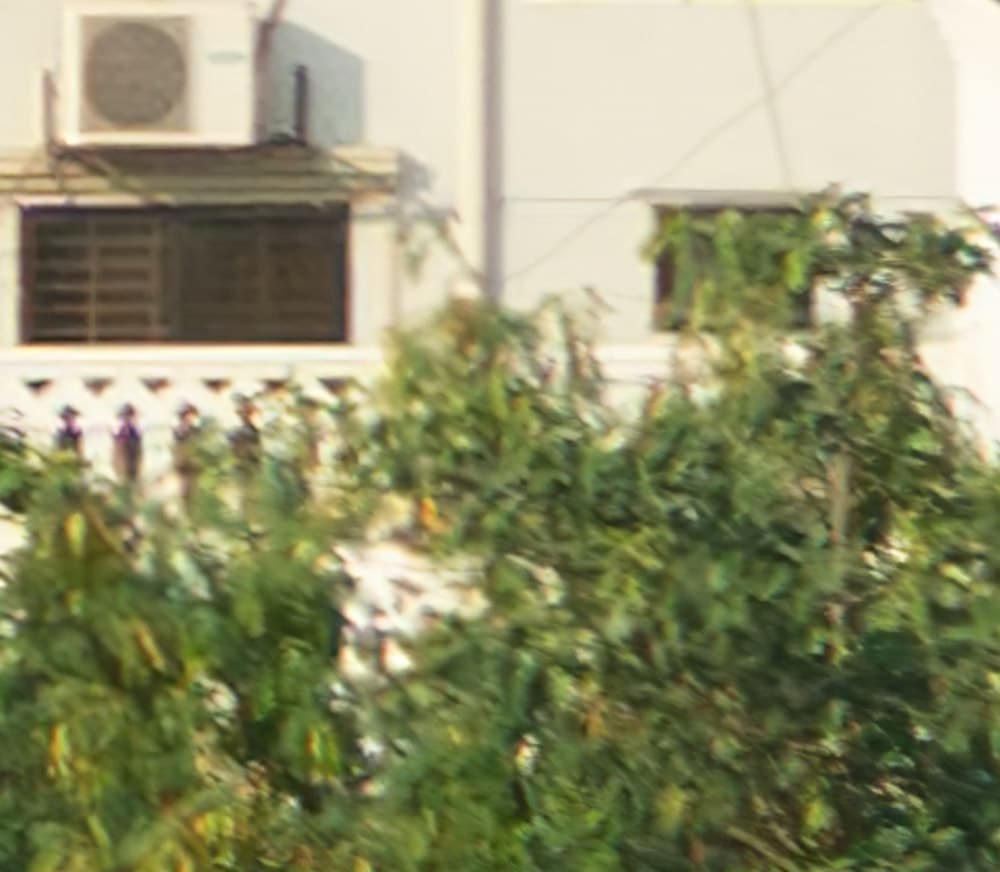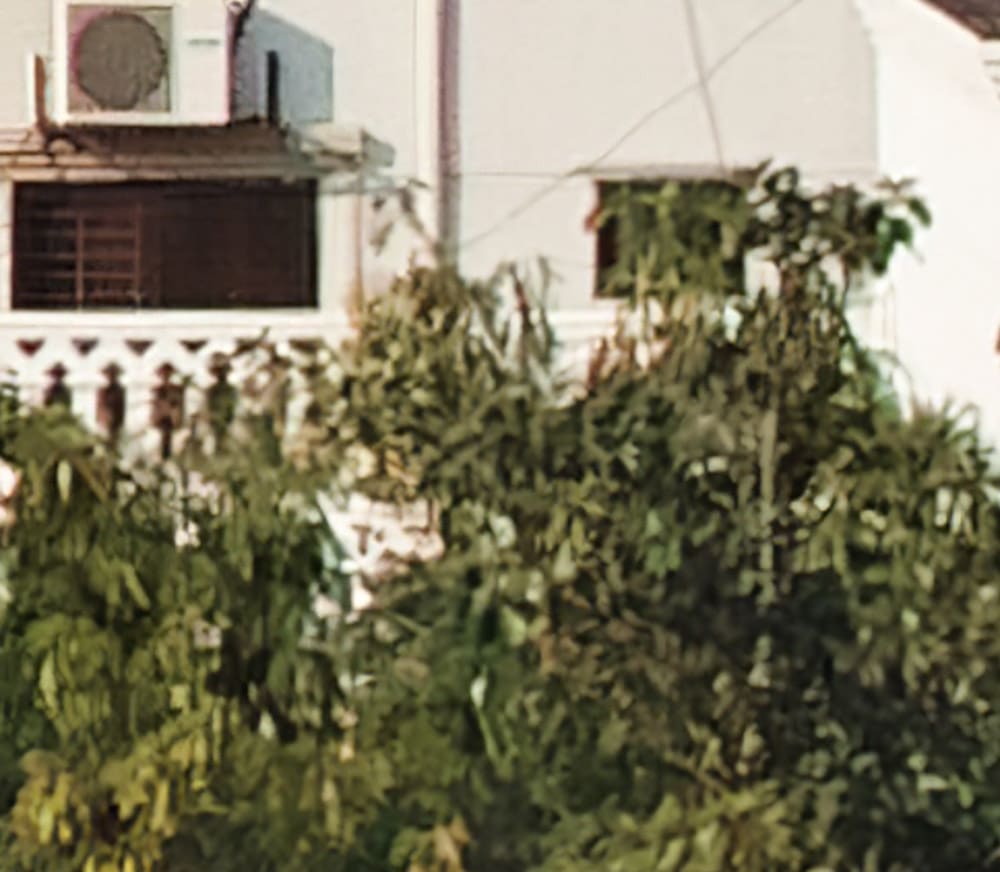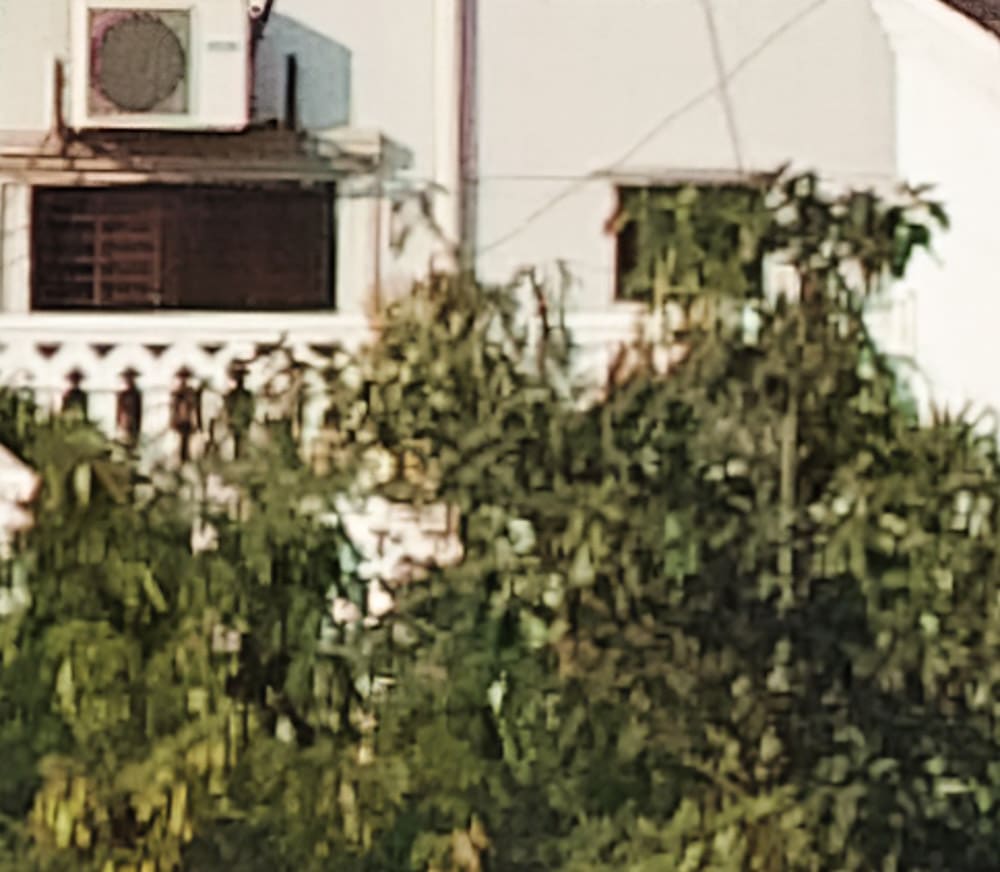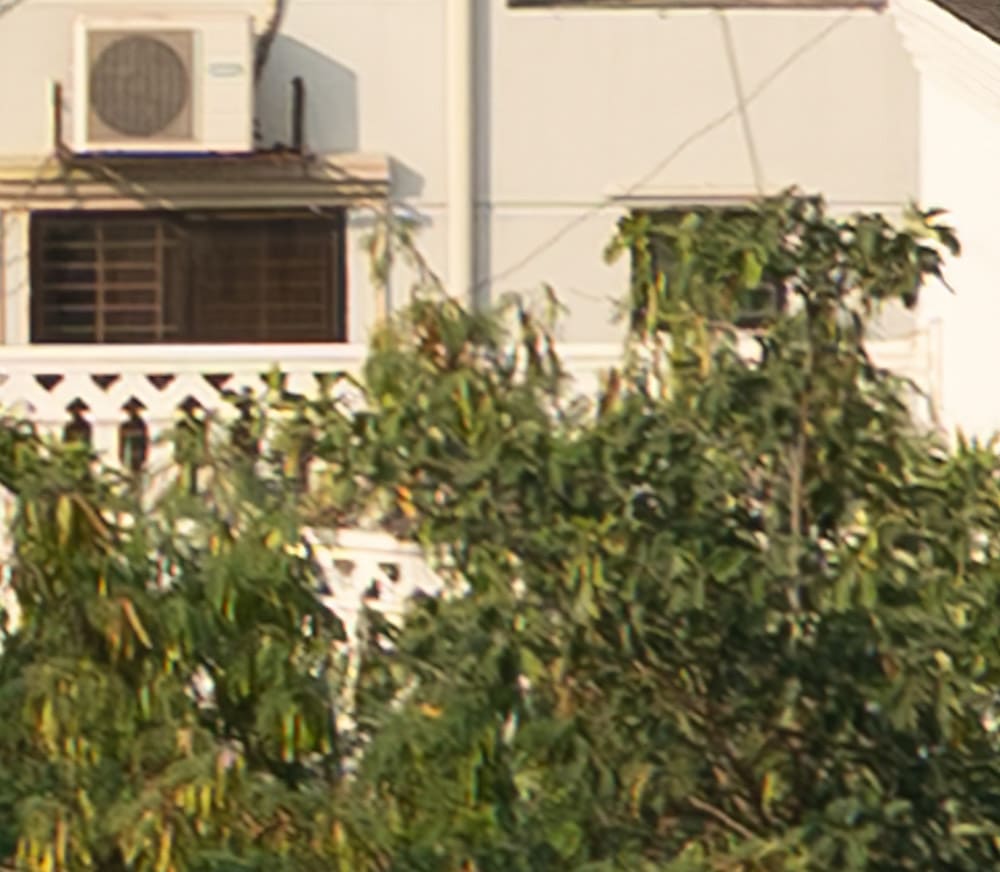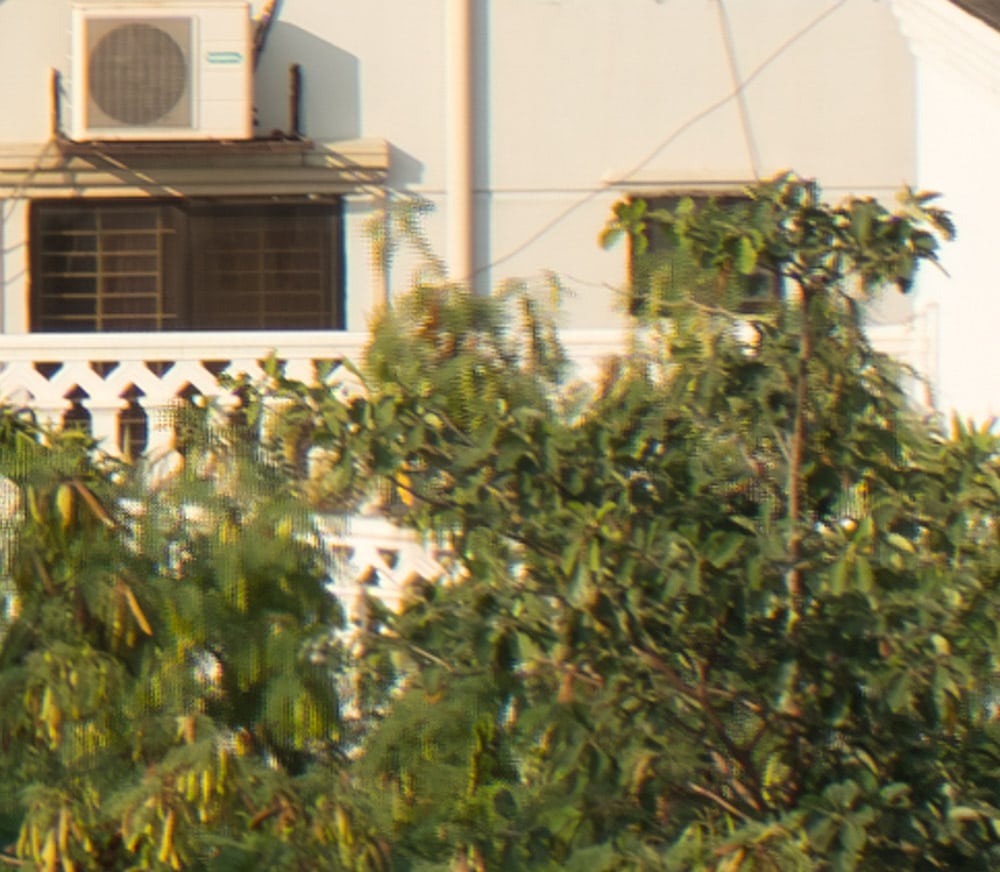 This image  is full of artifacts, probably caused by atmospheric effects.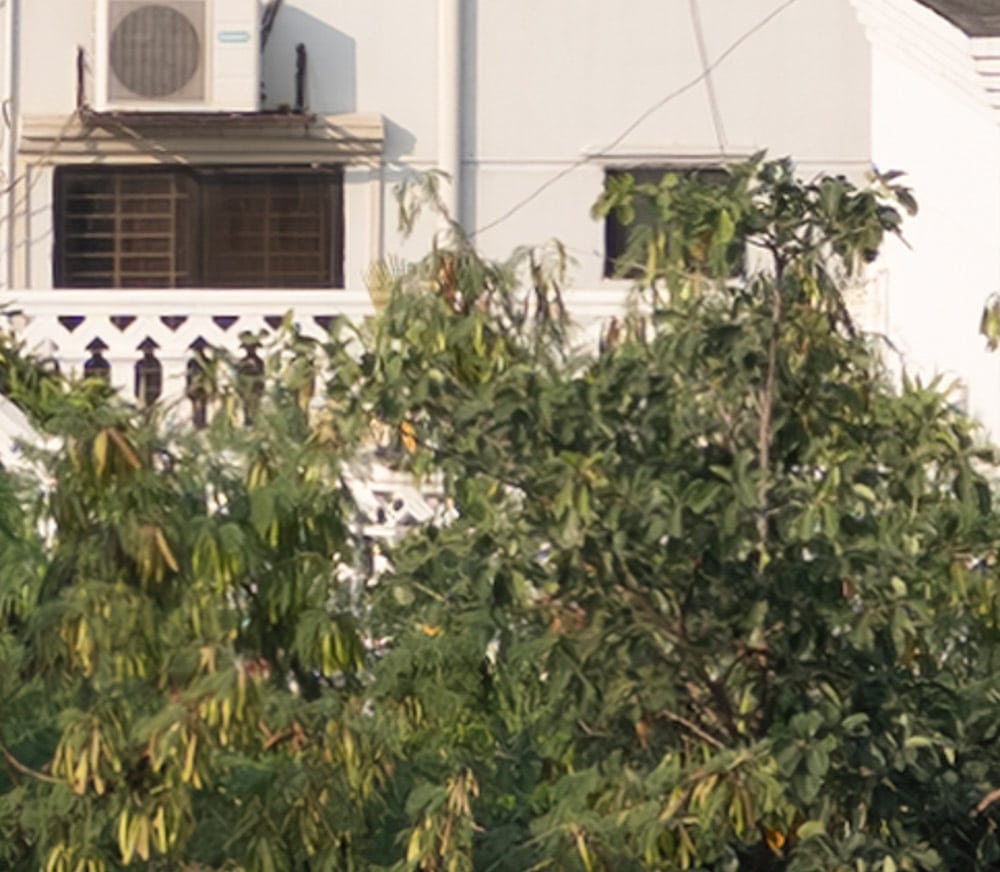 Again, we have the same clear winner.