This is one in a series of posts on the Fujifilm GFX 100. You should be able to find all the posts about that camera in the Category List on the right sidebar, below the Articles widget. There's a drop-down menu there that you can use to get to all the posts in this series; just look for "GFX 100".
I've been writing about the PDAF banding in the deep shadows of the GFX 100 images for a while, and someone over on LuLa had what I considered an off-the-wall idea: look at the in-camera JPEGs instead of the raw files and see if Fuji has fixed the issue there. Didn't seem likely, but you never know until you try so I made 6-stop underexposed images of my bookcase in both raw and Super Fine JPEG, brought them into Lightroom, gave them each a 5-stop exposure boost and +100 setting for the shadows. I white balanced to the spine of one of the white books.
Here's the overall scene: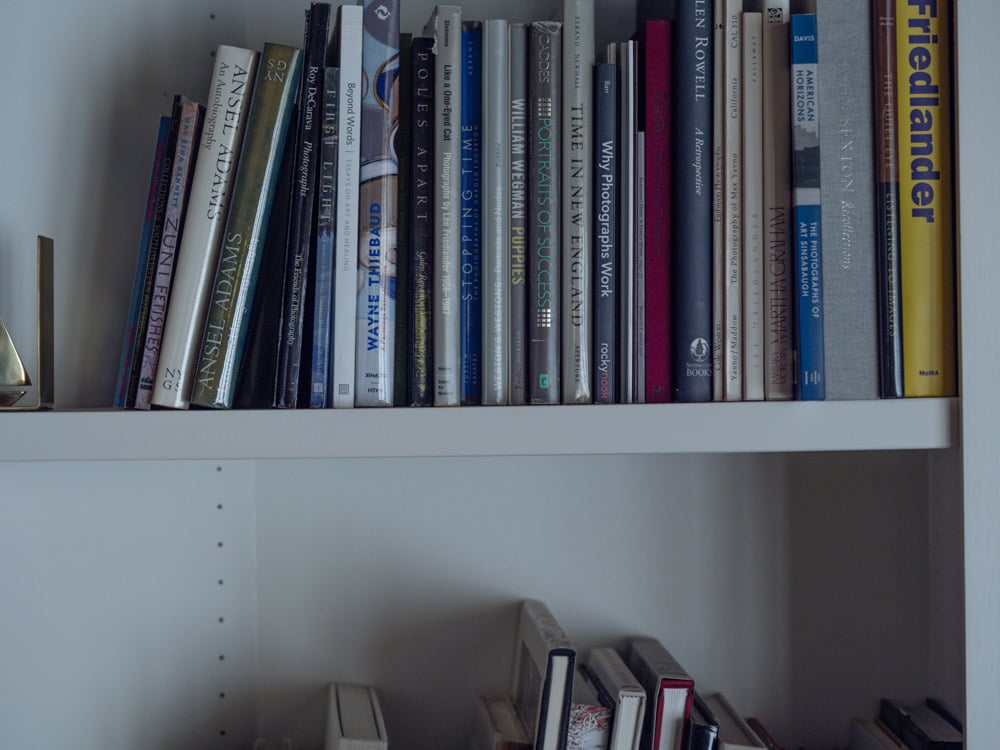 Here's a tight crop of the raw file (I used Adobe Color profile and sharpening set to amount 20, radius 1, and detail 0):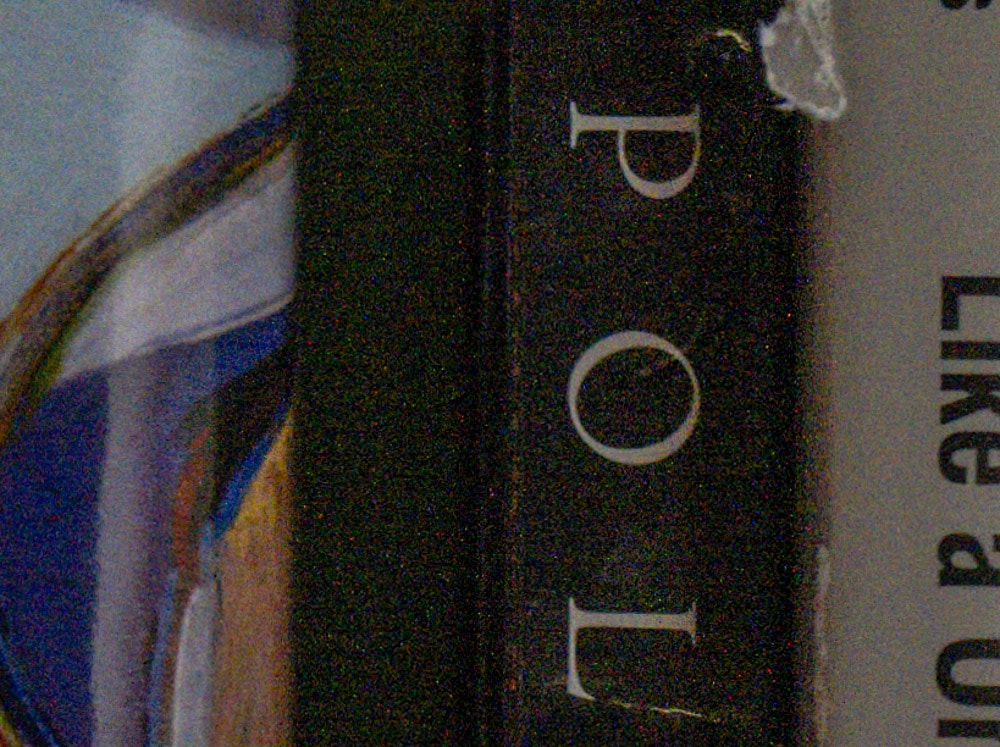 And here's a crop based on the in-camera JPEG: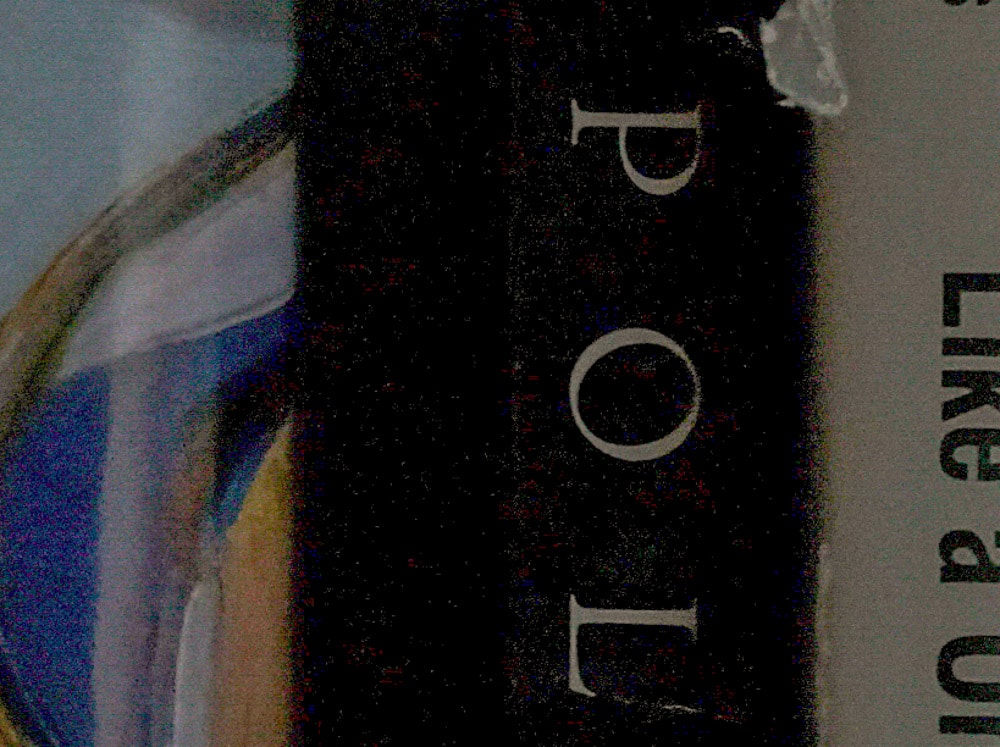 You can still see the banding, just not in the darkest areas of the image. The in-camera JPEG crushes the blacks so hard that the banding is less apparent. It also employs heavier noise reduction.