This is one in a series of posts on the Fujifilm GFX 100. You should be able to find all the posts about that camera in the Category List on the right sidebar, below the Articles widget. There's a drop-down menu there that you can use to get to all the posts in this series; just look for "GFX 100".
In the last post, I looked at the differences between the shadow noise patterning with the GFX 100 set to make 14-bit and 16-bit raw files. I found the differences paled when compared to the banding caused by the on-sensor phase-detection autofocus (OSPDAF) system.
In this post, I'm going to do a similar comparison of the GFX 50R and GFX 100, when using 14-bit raw files. The subject is my bookcase. Here are the test conditions:
Fuji 110 mm f/2 lens on both cameras
f/5.6 at 1/50 second (about a 5-stop underexposure)
ISO 100
RRS legs, C1 head
2 second self-timer
Here's the full frame shot with the GFX 100.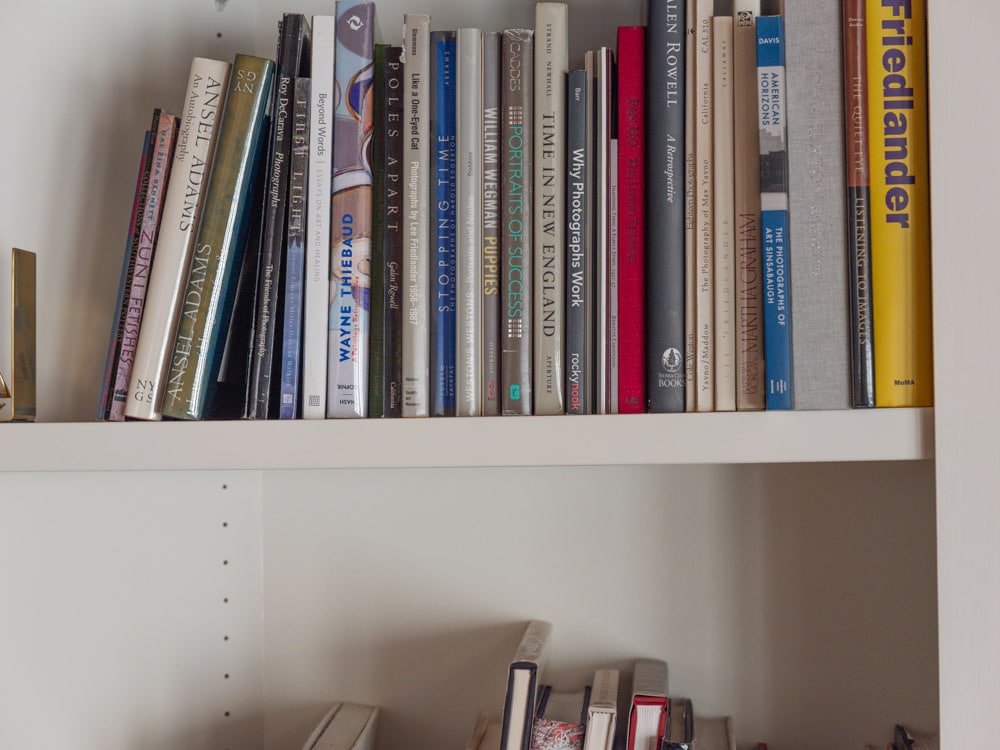 I developed the images in Lightroom, and white-balanced each to the same spot with the eyedropper. Then I made some big shadow-lifting moves: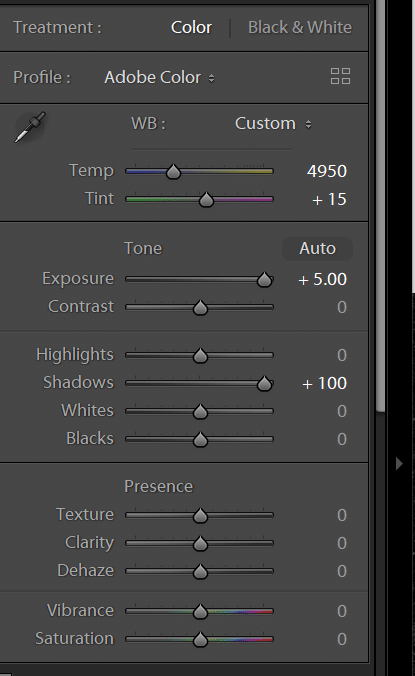 I cut back on Lr's default sharpening, and turned off the noise correction: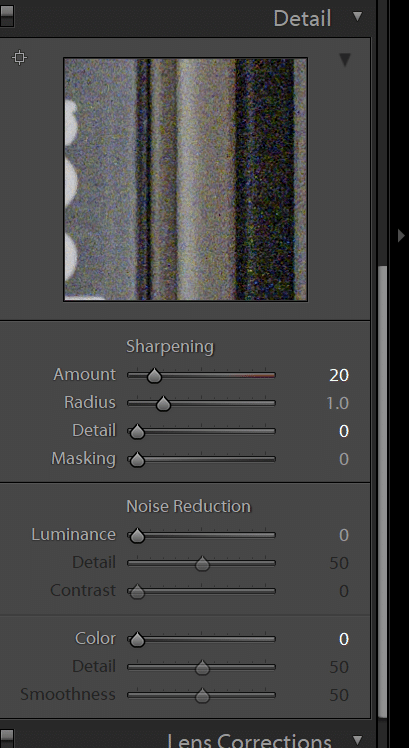 Here are some crops at the same angle of view: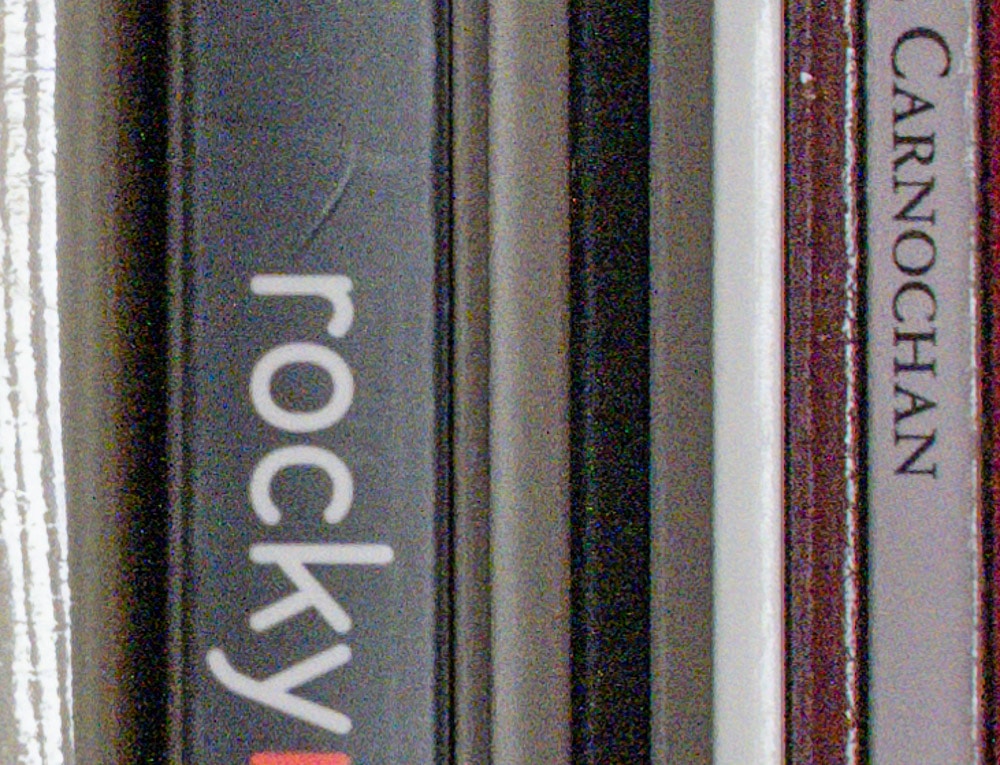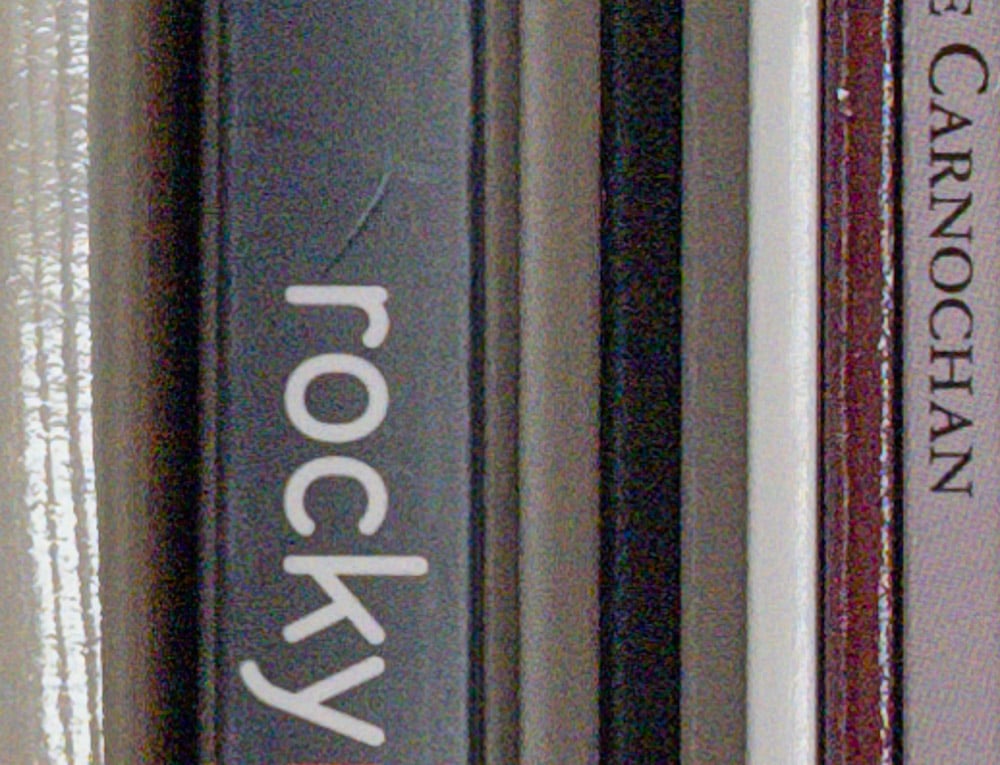 The first thing to notice is the aliasing on the spine of the right-hand book in the GFX 50 R picture. There is some horizontal banding in both images, but it's worse in the GFX 100 shot.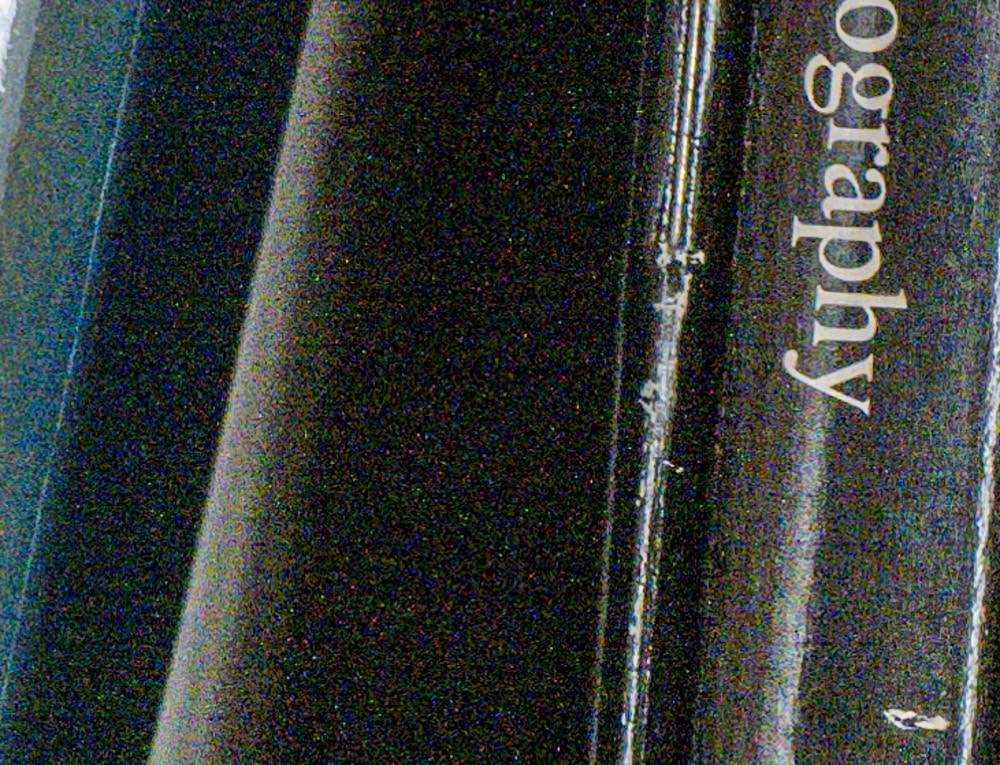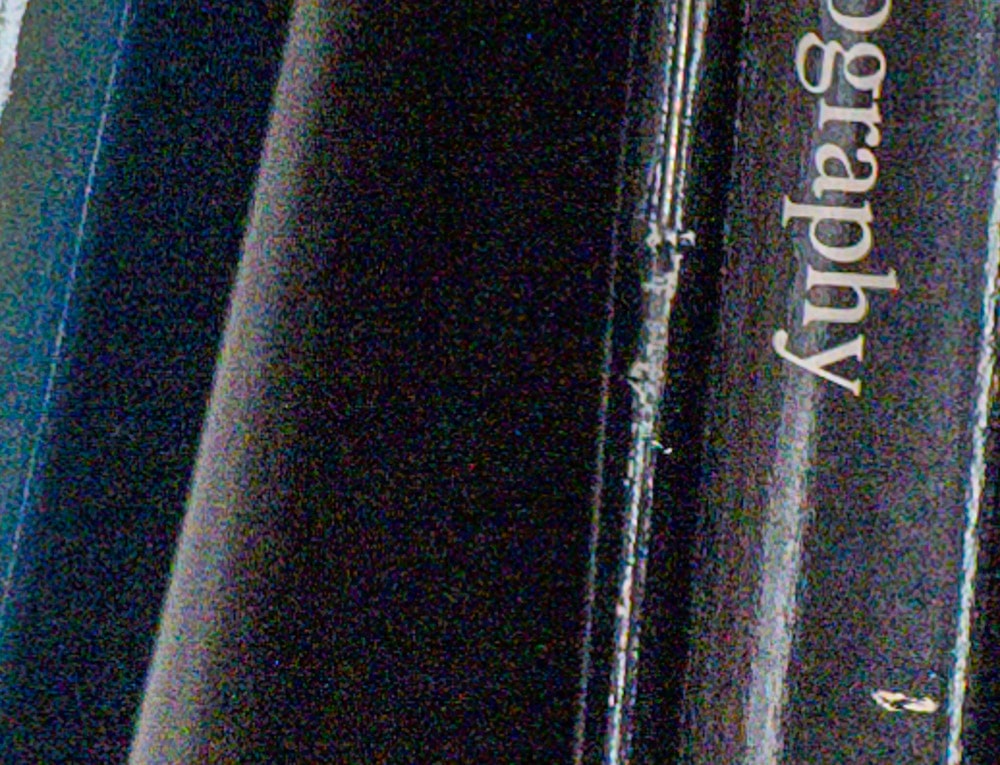 The banding in the GFX 100 image is what attracts the eye. The noise is finer-grained in the GFX 100, which is a good thing.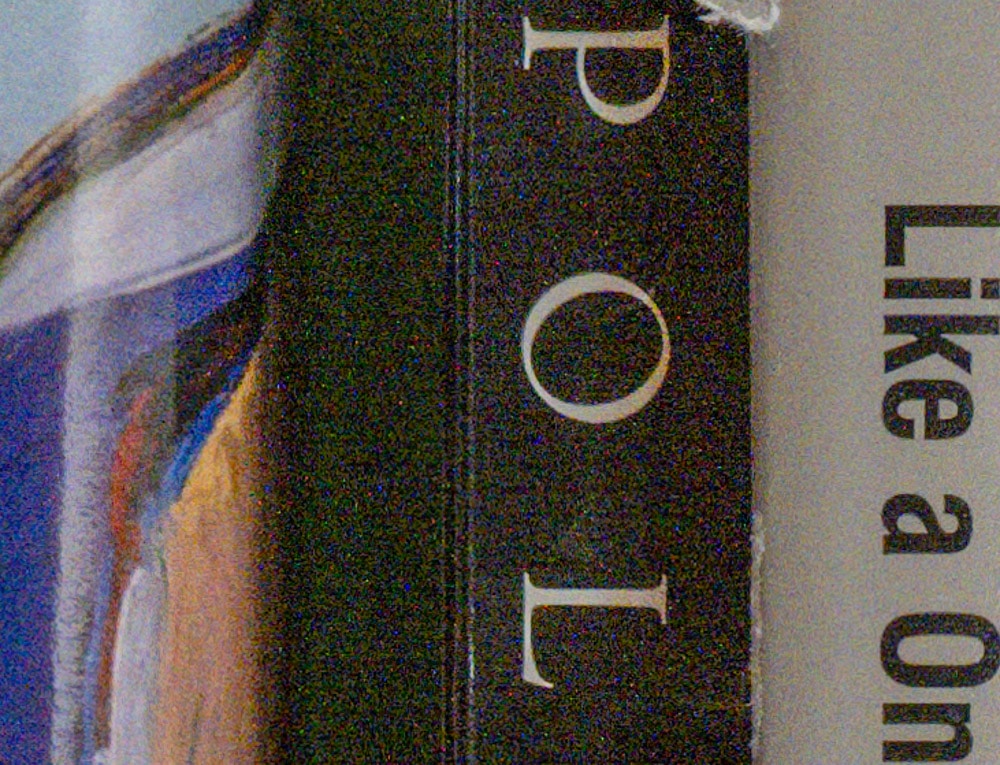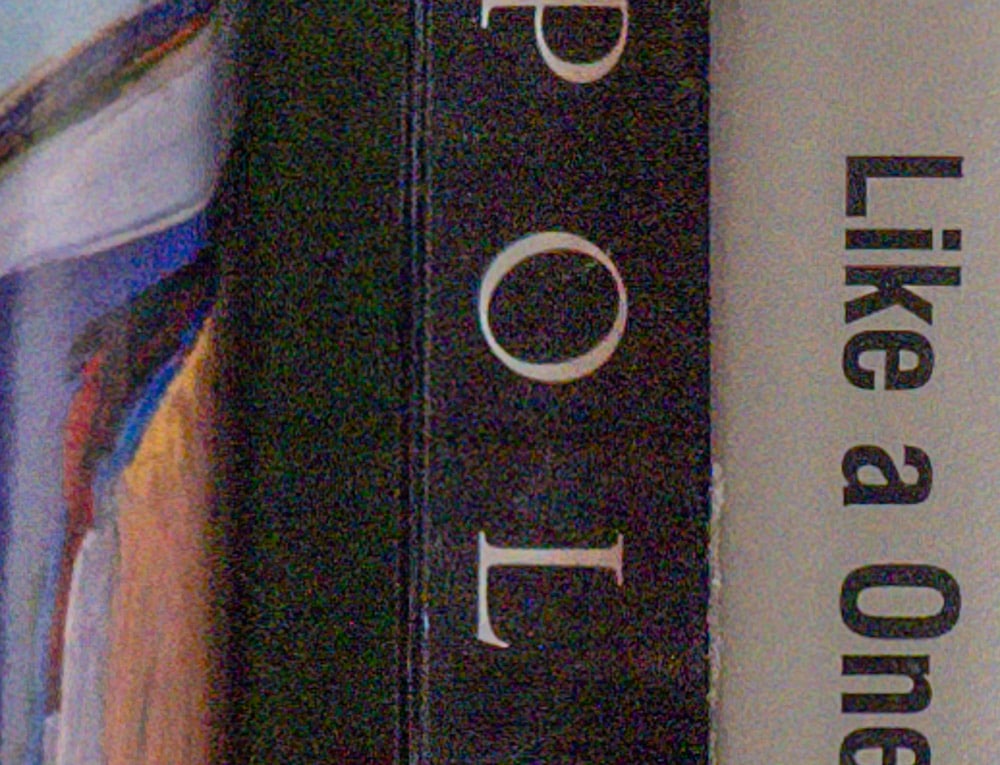 More of same.
My take: absent postproduction work to mitigate the OSPDAF banding of the GFX 100, and with no noise reduction, it has a usable dynamic range that is inferior to the GFX 50R. Because of the finer pitch, nonlinear noise reduction should be more effective with the GFX 100. I'll test that in the next post.