This is one in a series of posts on the Fujifilm GFX 100S. You should be able to find all the posts about that camera in the Category List on the right sidebar, below the Articles widget. There's a drop-down menu there that you can use to get to all the posts in this series; just look for "GFX 100S".
The GFX 100S and the other GFX cameras, have a focus bracketing feature that is well thought out, especially when compared to the Nikon focus shift shooting feature on the D850 and Z7. One of the nice things about the GFX focus bracketing feature is that, when the series os over, the focal plane returns to its starting position, so that you can easily repeat the series. I was counting on that aspect of focus bracketing to work well enough that I could use the slanted edge testing that I've been doing to measure focus shift as you stop down the Fuji lenses. A reader questioned my assumptions, and I went back and looked. The back-to-start-focus doesn't work well enough for me to use it to get ascertain focus shift.
I made several series of 80 exposures with the Fuji 80 mm f/1.7 GF lens on the GFX 100S, with the lens set to f/4. I plotted the resultant MTF50 vs capture number surves.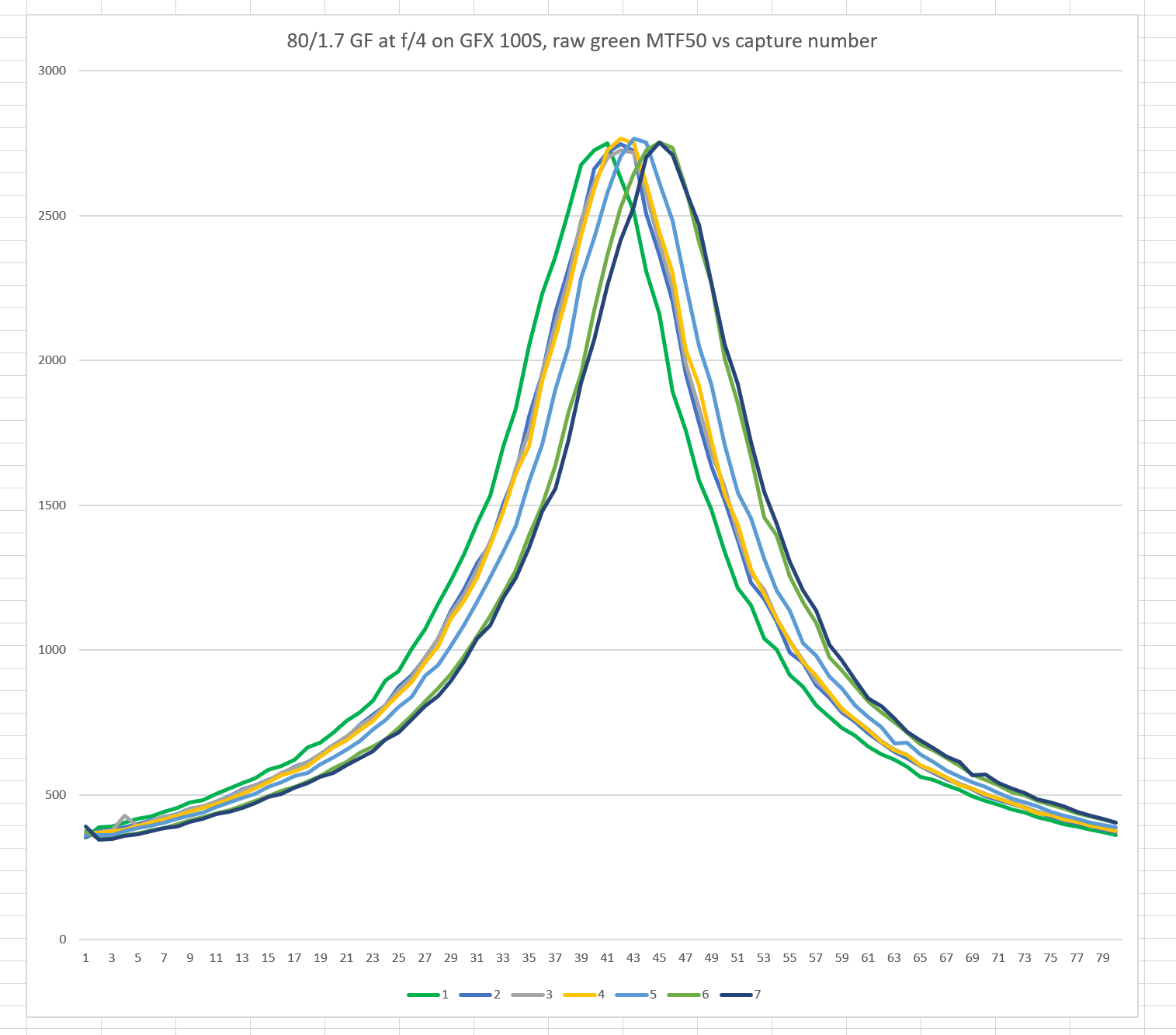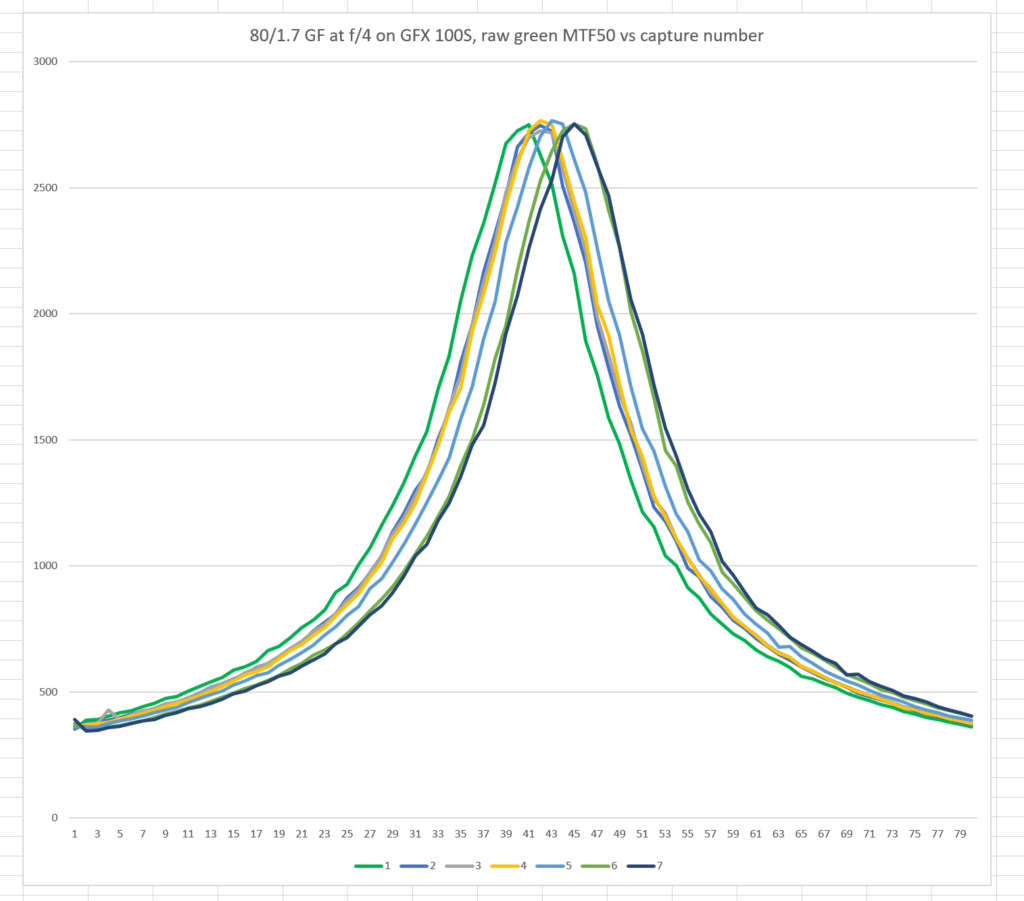 It's not consistent, but there is a tendency for the camera to start the bracketing series in a fashion the is front focused from the preceding series.
It's better with the 63/2.8 GF lens: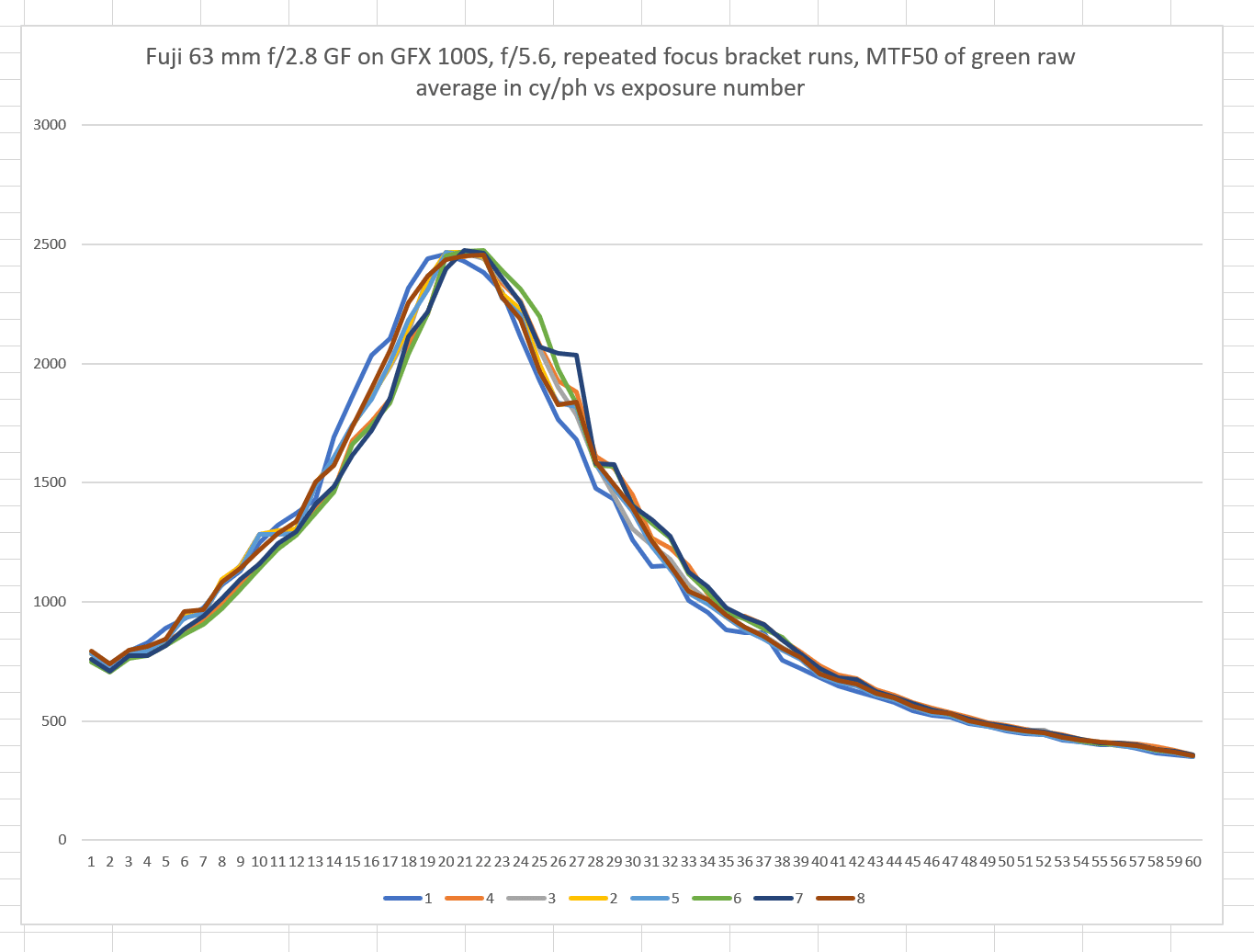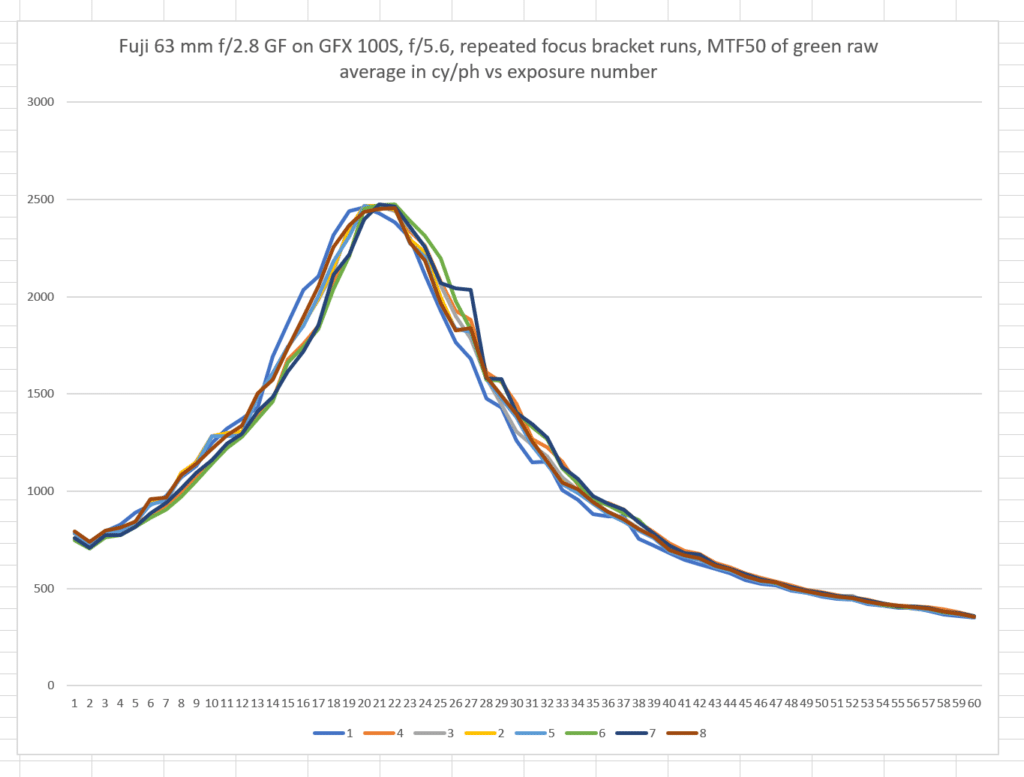 The 45 GF is also pretty good: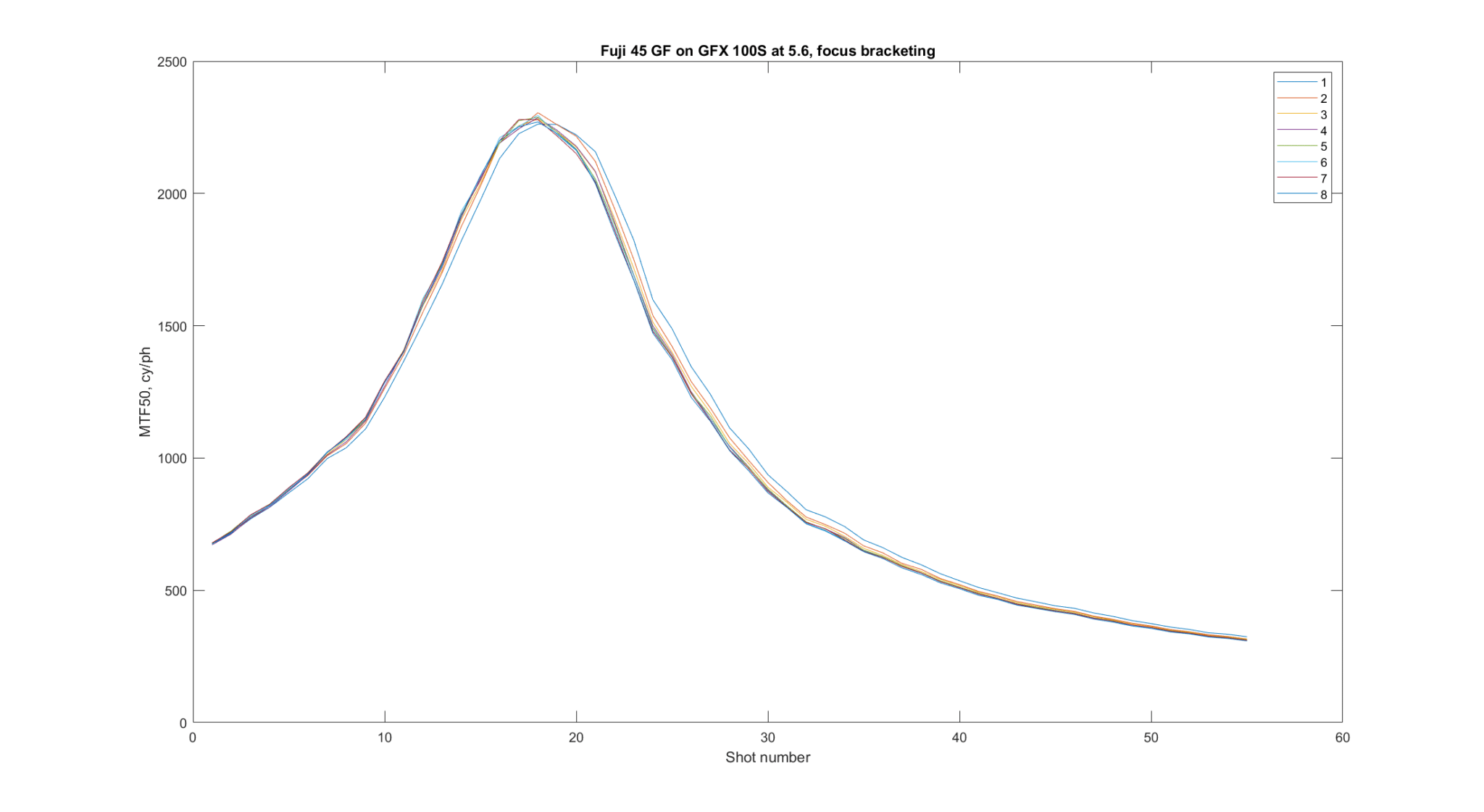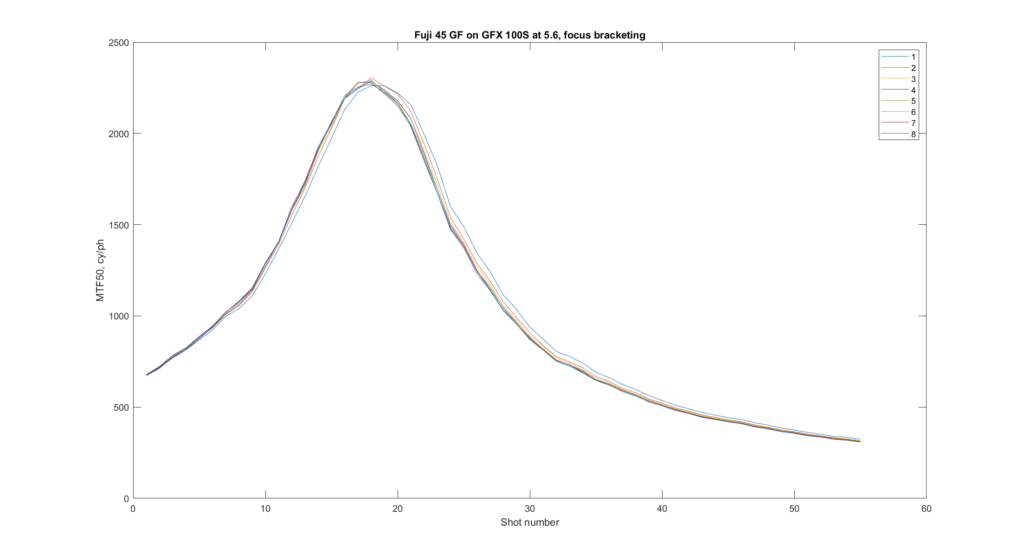 So is the 30: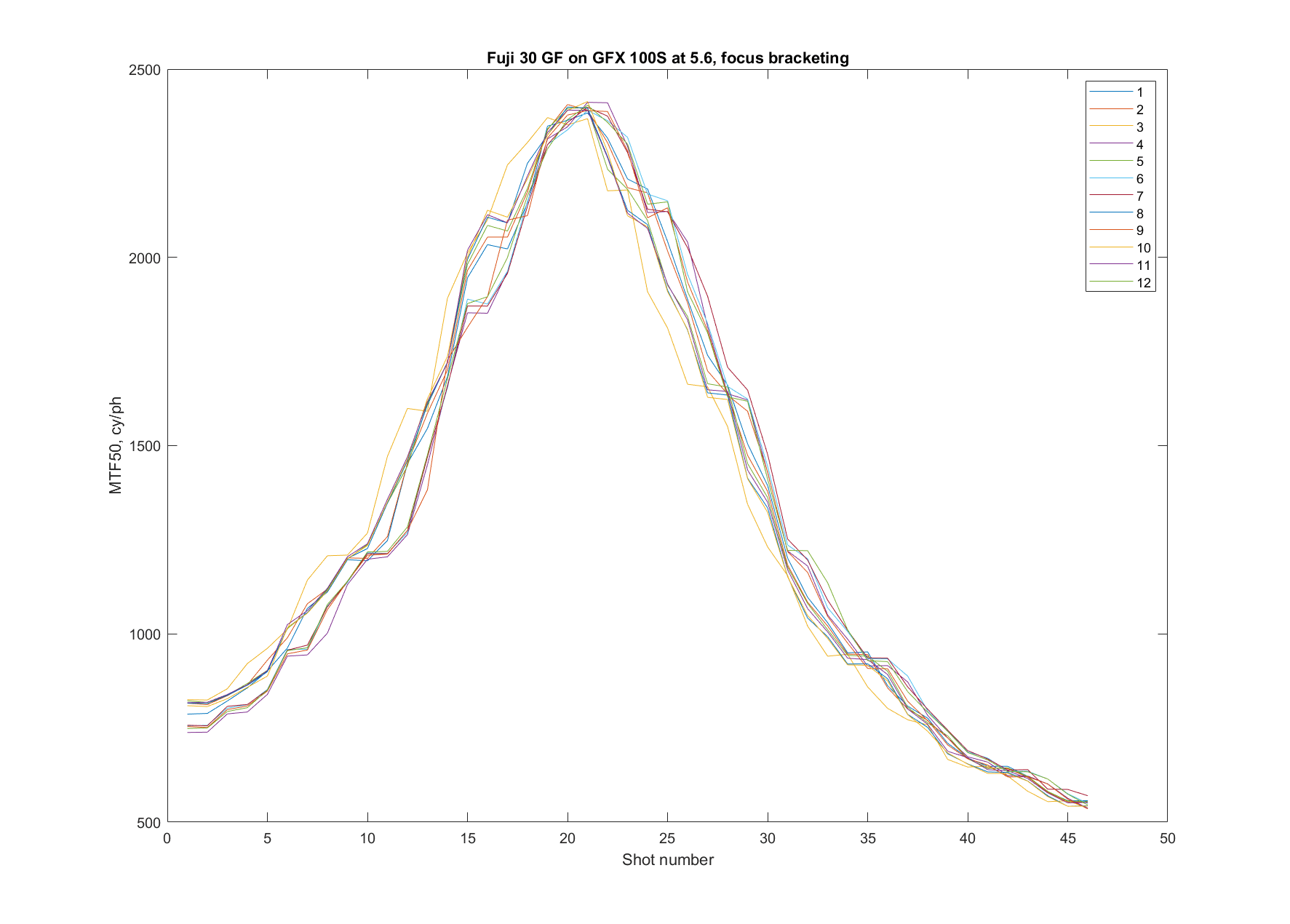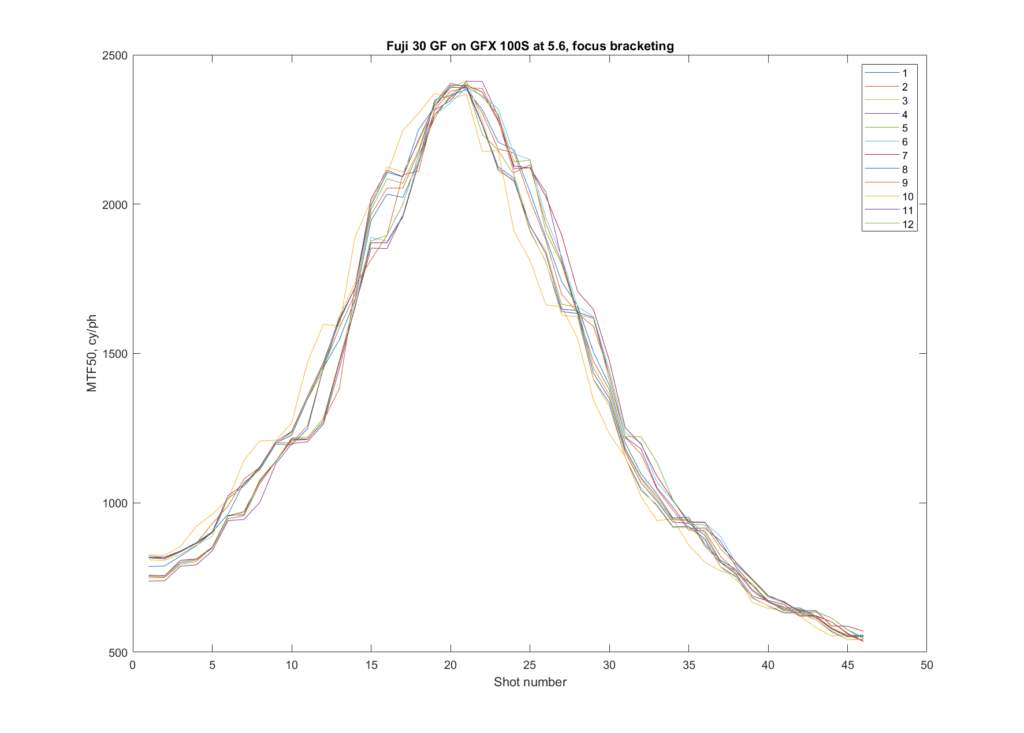 The 50 is truly awful, but weirdly consistent: