This is the second in a series of posts about the Fujifilm GFX 100S. If you look on the right side of this page, scroll down to the Categories section, and select GFX 100S from the dropdown list, you can see all the reviews.
When I tested the GFX 100, I found the 16-bit mode to be useless, because the ugly PDAF banding that the camera's firmware gratuitously generated rendered any improvement inconsequential. There have been rumors that the GFX 100S is free of this malady. Ever hopeful, I made checking this one of the first things I did with the camera.
I mounted a 30 mm f/3.5 lens, put the camera on a set of RRS carbon-fiber legs with an Arca Swiss C1 and a generic RRS adapter. I focused on my ever-cooperative bookcase. I set the camera to ISO 100 and electronic shutter. I underexposed by 6 stops, and made images using losslessly compressed 14 and 16 bit precision. Then I converted the RAF files to DNG with Adobe DNG Converter 13.2, since my Lightroom Classic hasn't updated to the ACR 13.2 version. I pushed exposure by 5 stops, and raised the shadows to +100.
Here's the full image: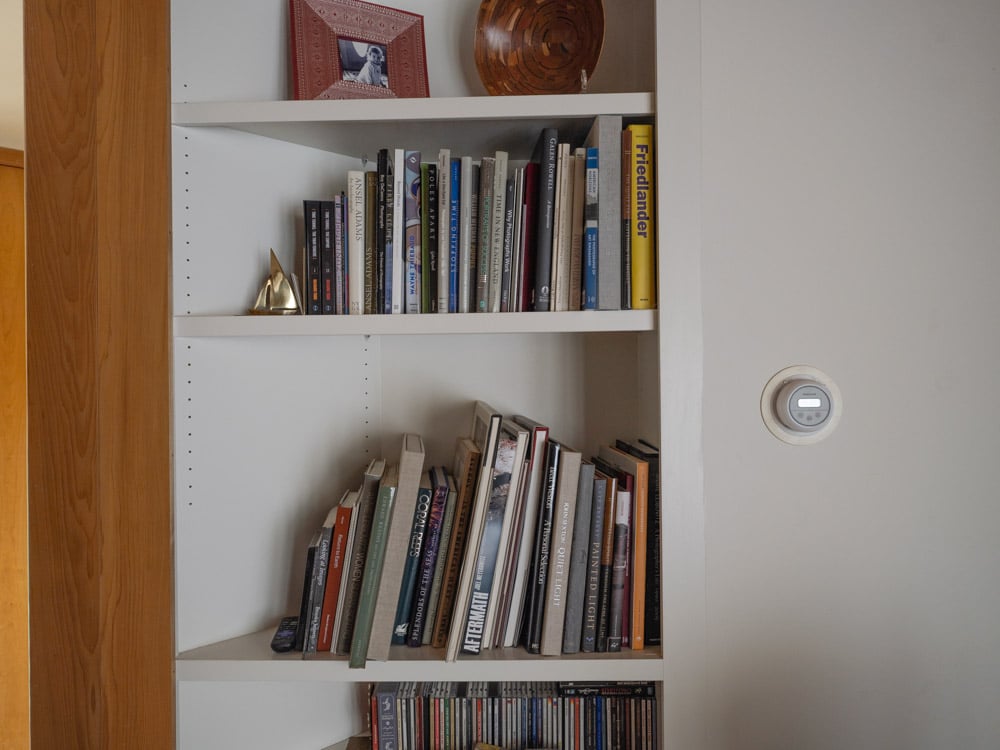 Here's a slightly enlarged version of a 601×465 crop of the a dark portion of the image.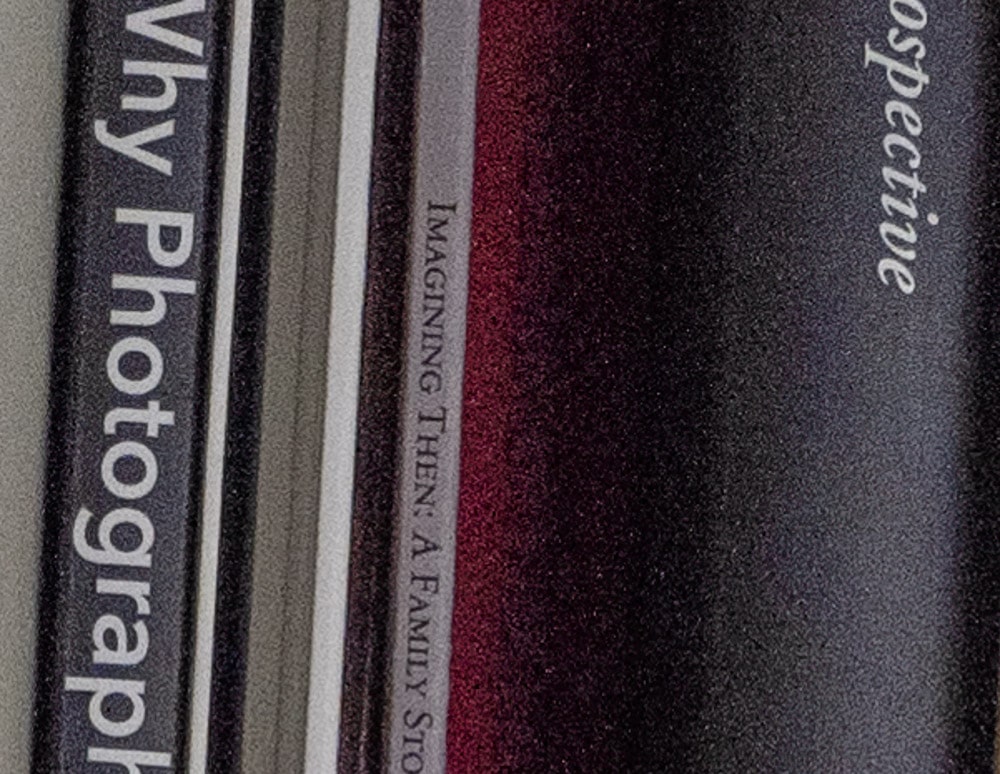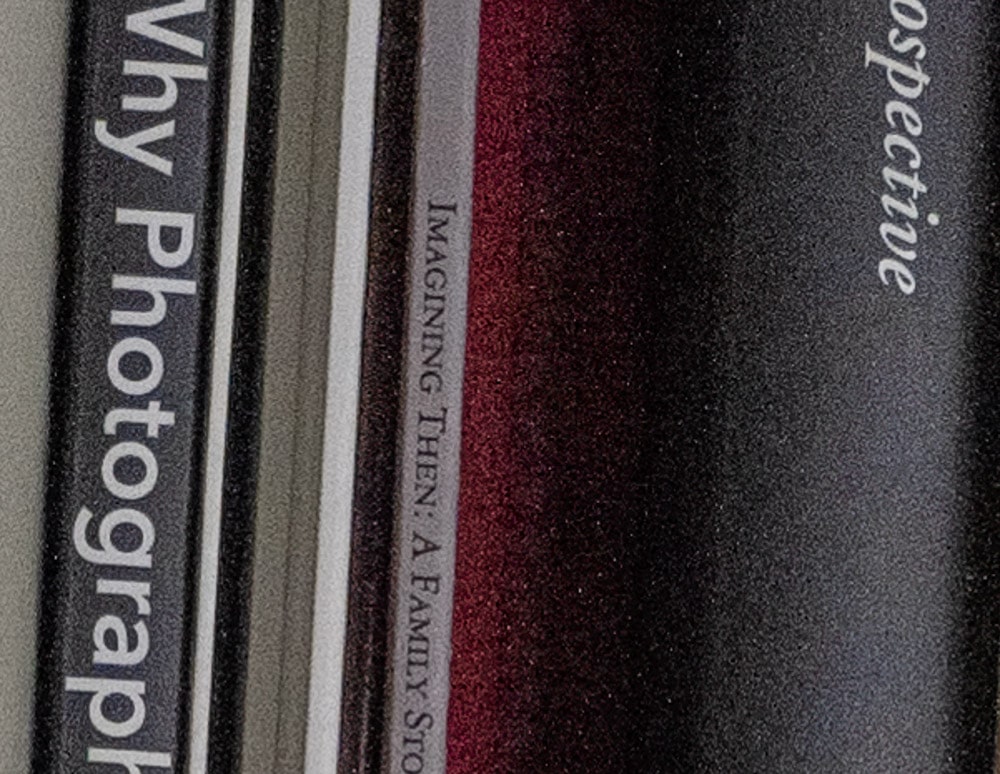 Good news! There appears to be virtually no PDAF banding, and not much banding of any description. However, the 16-bit version doesn't appear significantly better.
Here's a same-sized crop of a region with more color: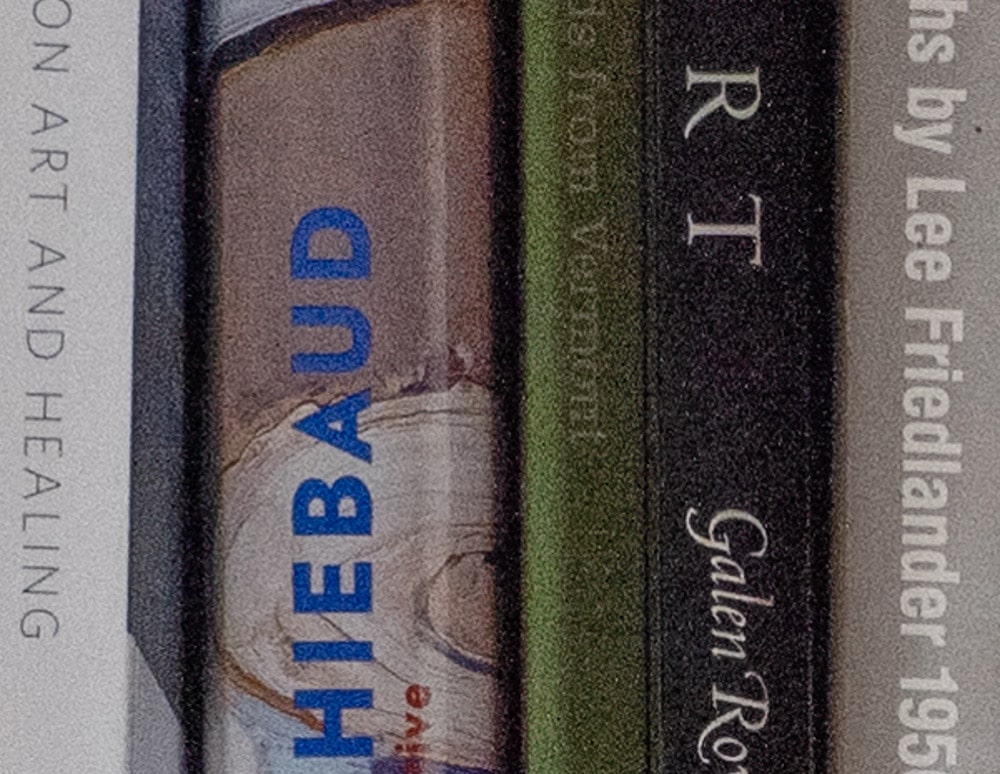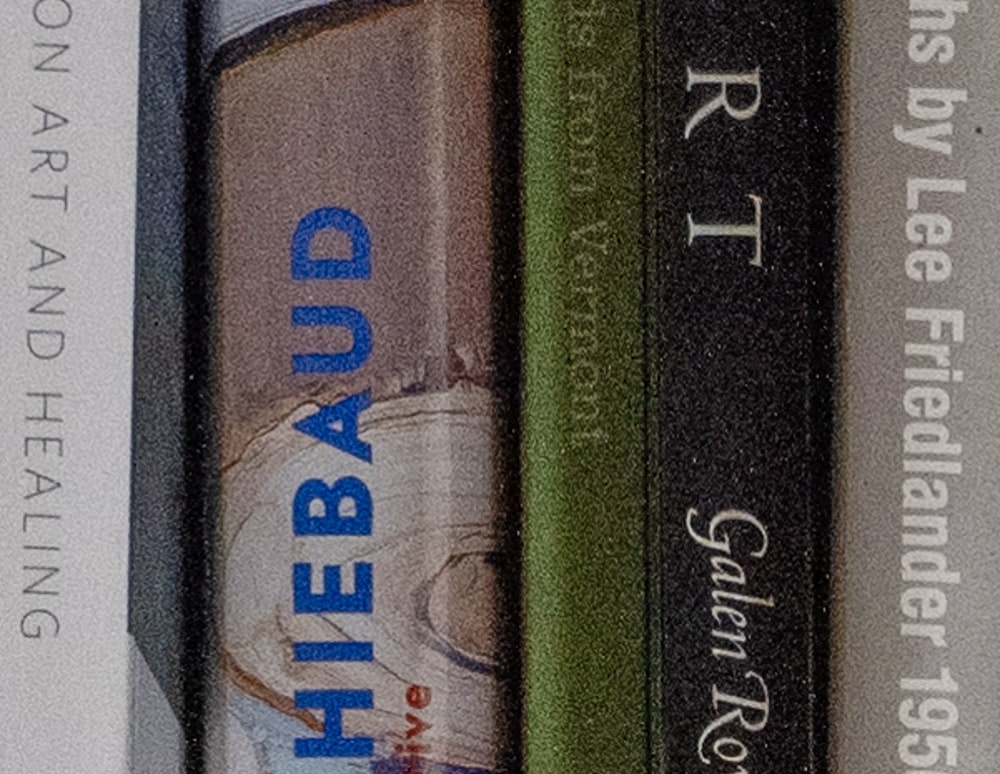 I guess I can convince myself that the 16-bit version is a bit better, but not by enough to make a material difference in normal photography. The 14-bit version is greener in the blacks. Probably due to small differences in the black point of the files. Green shadows indicates too high a black point.