This is one in a series of posts on the Fujifilm GFX 100S. You should be able to find all the posts about that camera in the Category List on the right sidebar, below the Articles widget. There's a drop-down menu there that you can use to get to all the posts in this series; just look for "GFX 100S". Since it's more about the lenses than the camera, I'm also tagging it with the other Fuji GFX tags.
Here's a comparison of the two shorter Fuji GF zooms at two of their common focal lengths: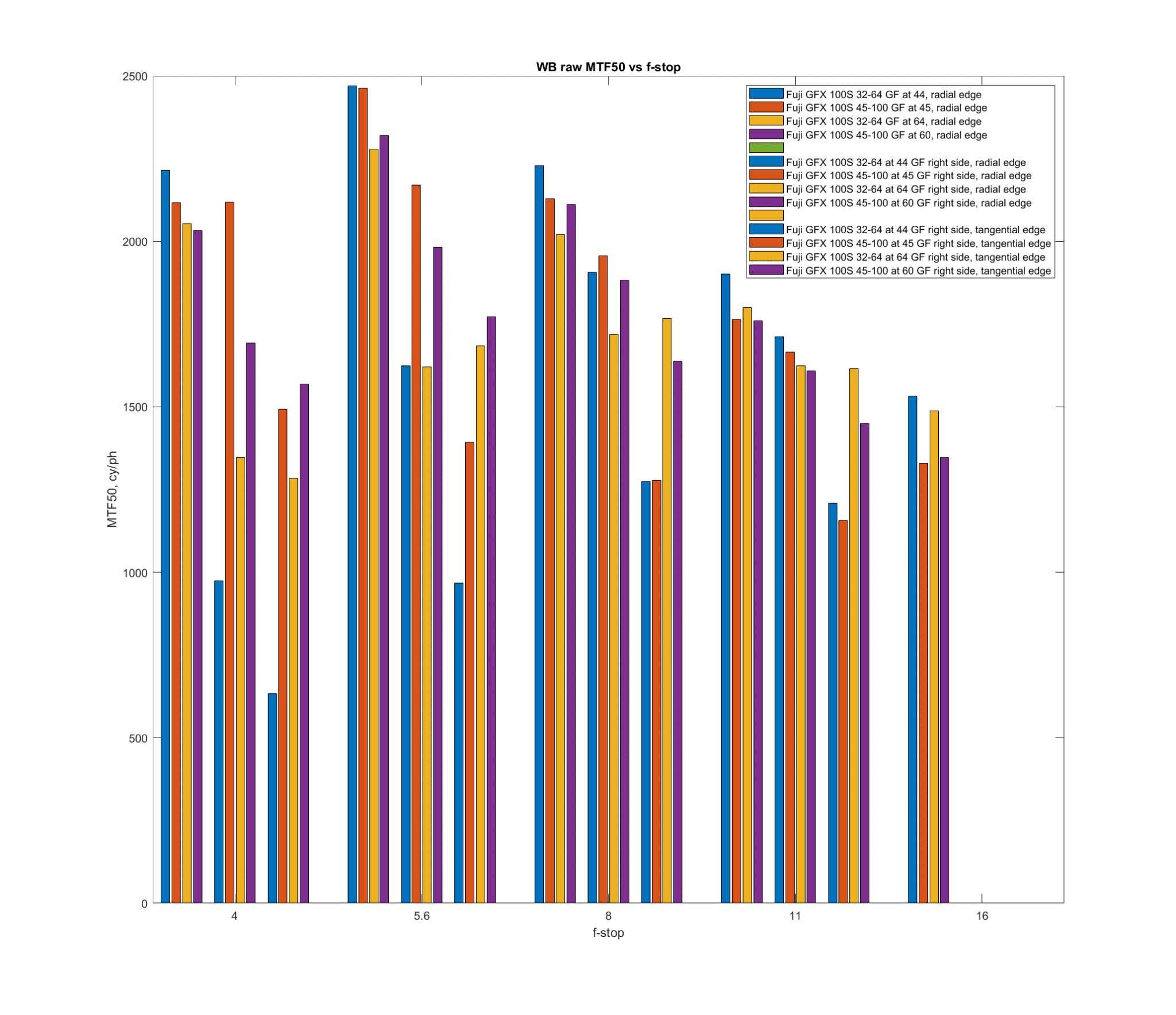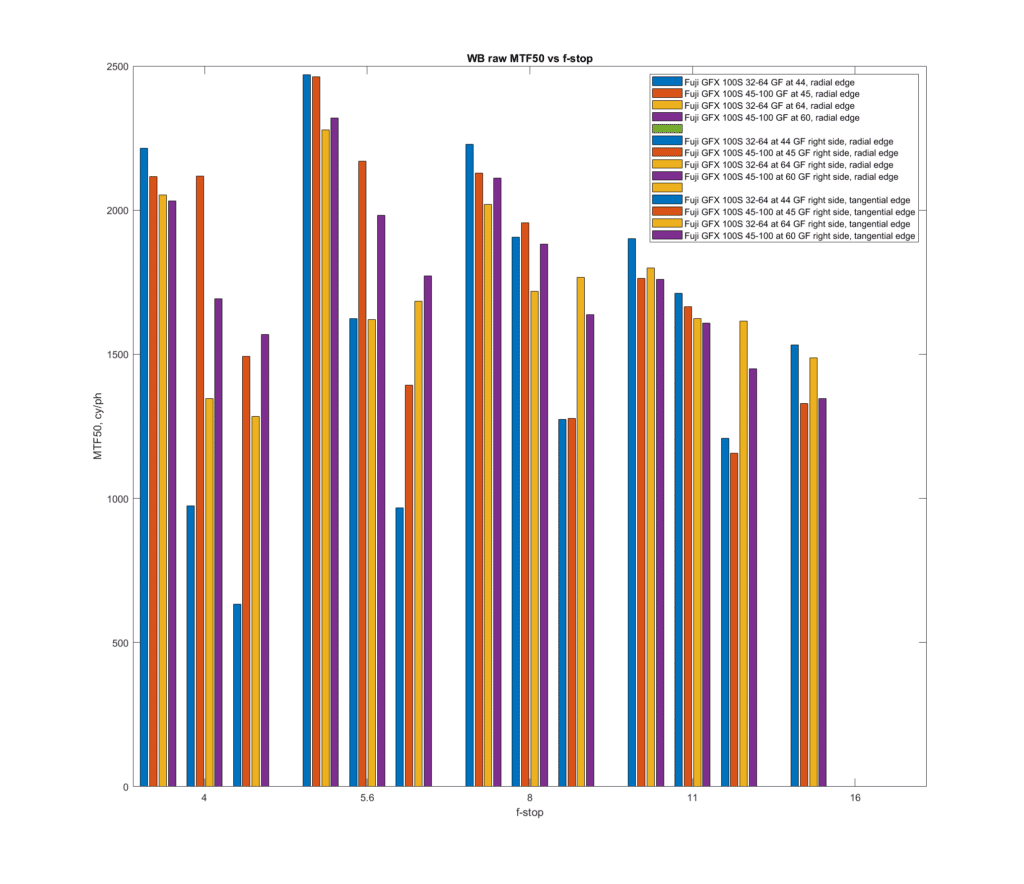 On-axis — the first group of four at each f-stop — there's not much difference. Things change when you get to the edge of the frame.
Here's the microcontrast at 0.25 and 0.33 cycles per pixel: