This is one in a series of posts on the Fujifilm GFX 100. You should be able to find all the posts about that camera in the Category List on the right sidebar, below the Articles widget. There's a drop-down menu there that you can use to get to all the posts in this series; just look for "GFX 100". Since it's more about the lenses than the camera, I'm also tagging it with the other Fuji GFX tags.
In the previous two posts, I looked at the microcontrast and sharpness of the Fujifilm 120 mm f/4 GF lens at minimum focusing distance (MFD) with and without two 18mm extension tubes. In this post I'm going to field curvature.
After a couple of false starts, I came up with a field curvature test for the 120 GF that will work at macro distances. The test is a variant on Roger Cicala's tried and true Photoshop Find Edges test. I tried a bunch of natural targets, with unacceptable results, so I printed out a low-contrast modified checkerboard with an alignment line in the middle. I shot it at a slightly oblique angle at the minimum focusing distance (MFD) of the 120 GF macro.
Here's the test setup: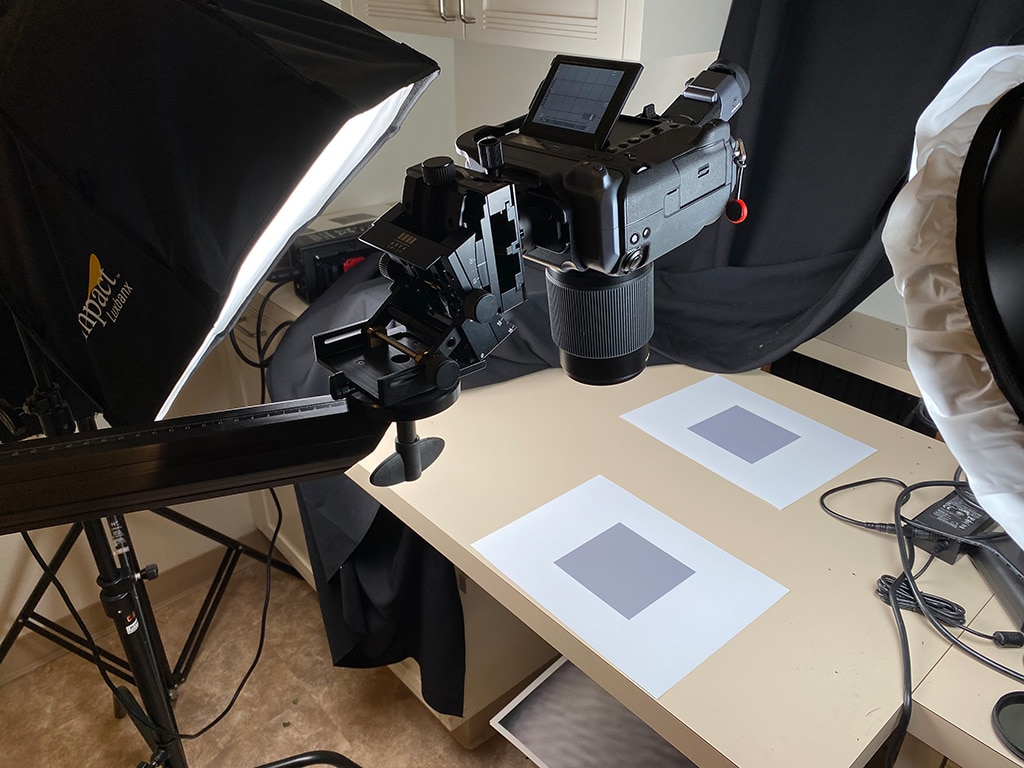 Here is the result with the 120/4 wide open at minimum focusing distance (MFD), which is 1:2 magnification: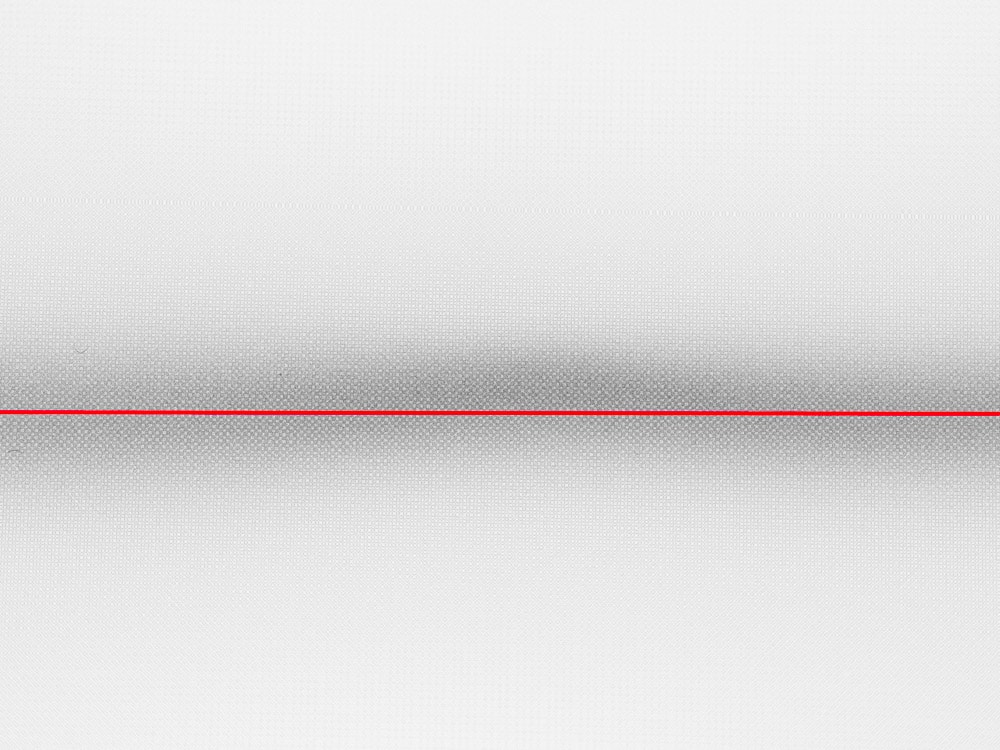 The moustache shape of the focal plane is evident. It looks like, for 1:2 flat field work, the worst place to focus the lens is in the center of the image. Stopping down improves the field flatness.
At MFD using two 18mm tubes: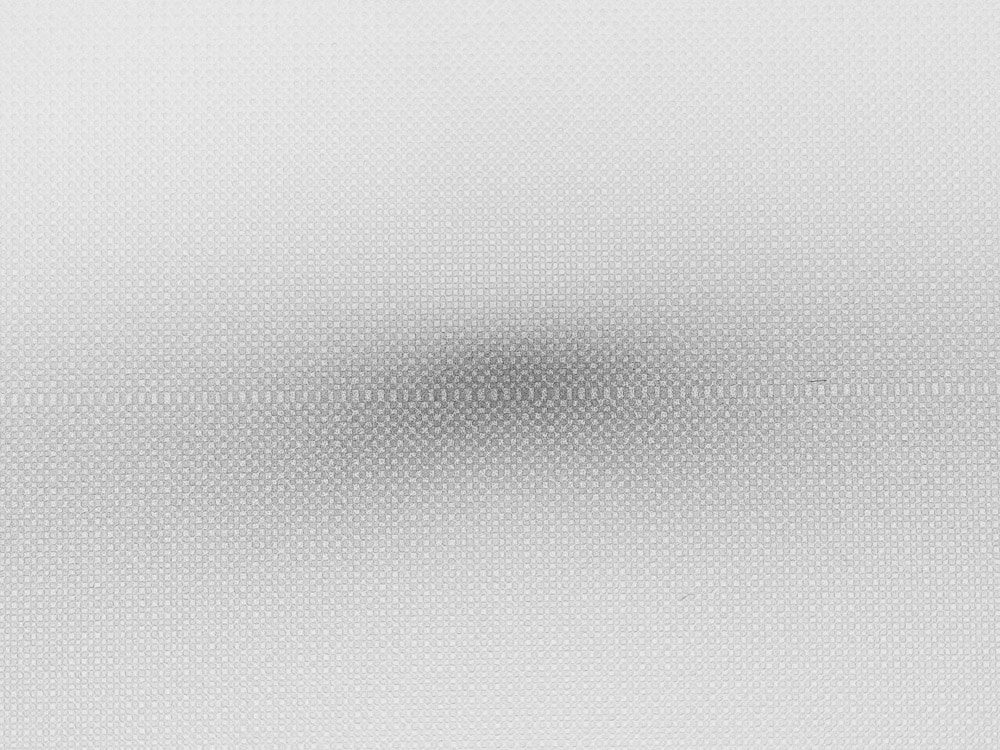 The lens is so unsharp off axis with 36 mm of extension tubes that I can't tell how flat the field is, but the moustache appears to be worse.
The 110/2 at MFD with two 18 mm tubes gets you to about 1:2 as well. But it's not sharp off axis. Here's what it looks like at f/4: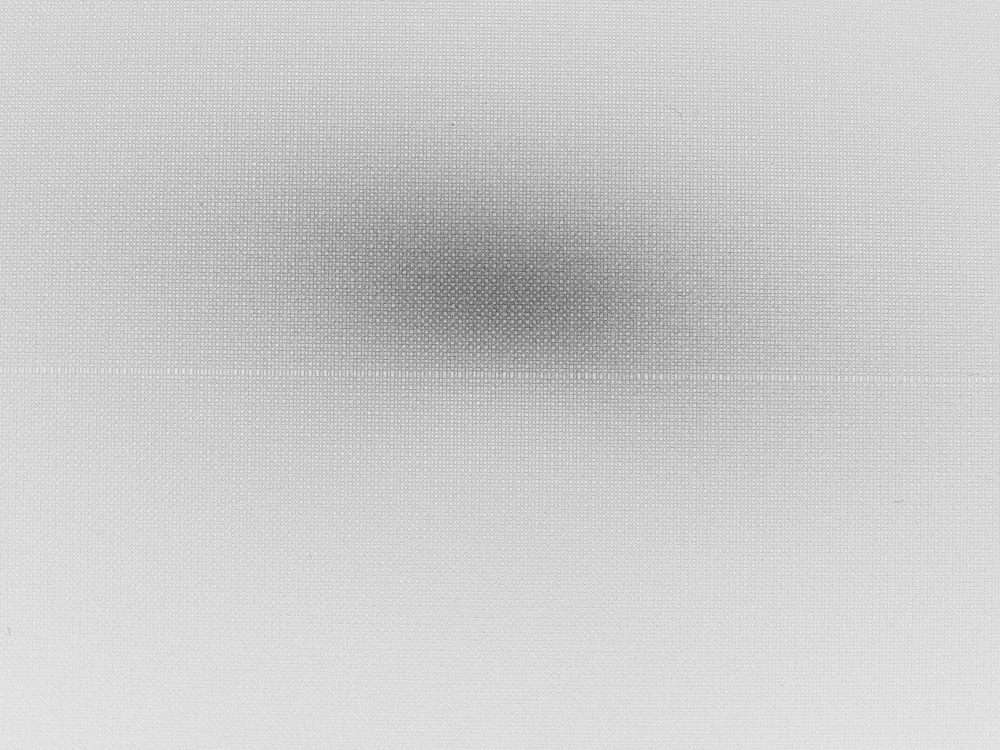 That's as bad as the 120 with the two tubes.
Stopping down helps a bit: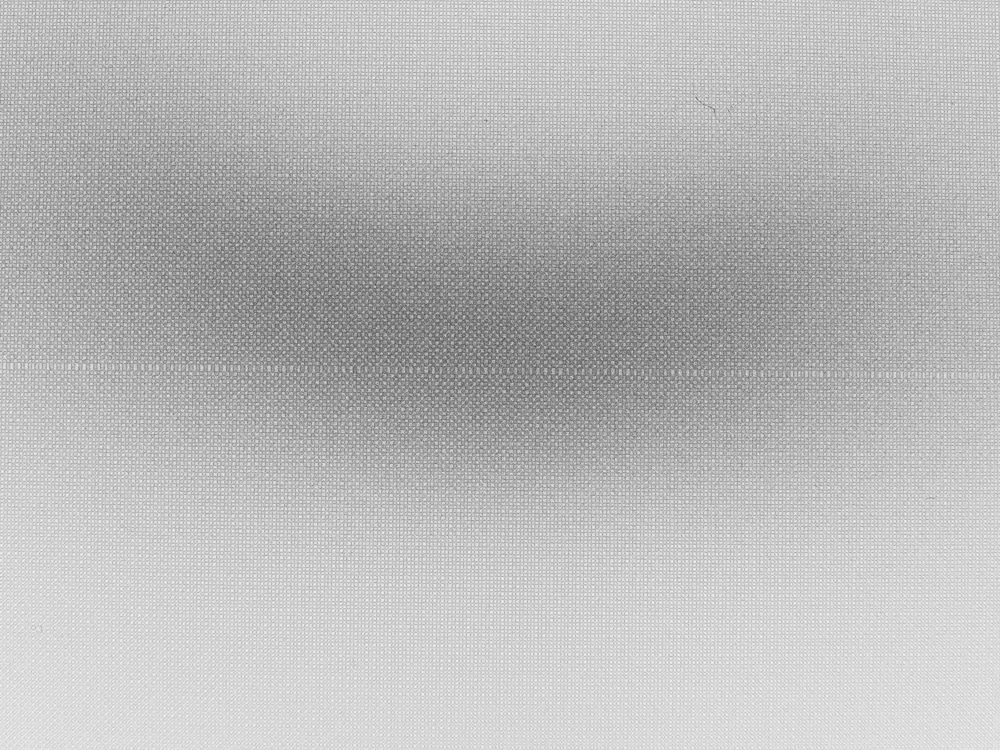 Now we can see that there's a lot of field curvature, with the focal plane becoming more distant as you go away from the lens axis.