This is one in a series of posts on the Fujifilm GFX 100. You should be able to find all the posts about that camera in the Category List on the right sidebar, below the Articles widget. There's a drop-down menu there that you can use to get to all the posts in this series; just look for "GFX 100". Since it's more about the lenses than the camera, I'm also tagging it with the other Fuji GFX tags.
I've been posting a lot recently about the 120 mm f/4 GF macro lens for the GFX. I found it a good performer at 1:2, at minimum focusing distance (MFD) with no extension tubes, but that it had really soft edges and a lot of focus curvature at MFD with 36 mm of tubes. In this post, I tested it at 1:1 with a 45 mm tube,a and found it credible on-axis but soft on the right edge of the frame.  I reported those results numerically. I know that some people like images better than charts, so here is a visual look at the phenonium, using the time honored sharpness target of a banknote. I used a 45mm tube at minimum focusing distance, which gives 1:1 magnification.
Here are full-frame images for navigation purposes. The images were created by Helicon from 150-capture sequences: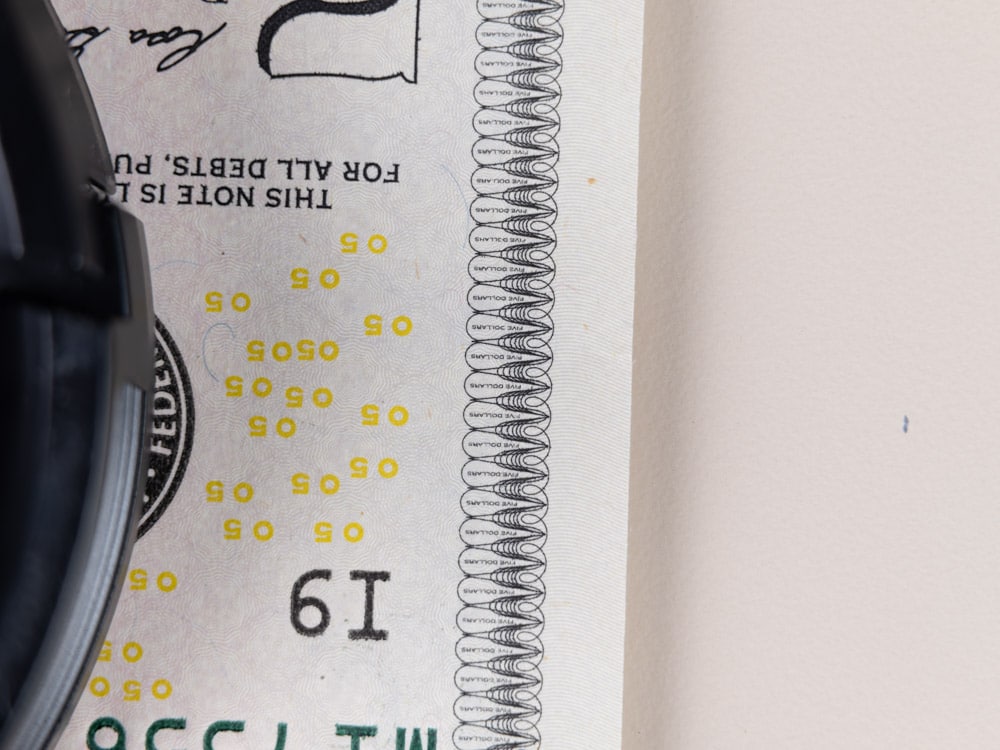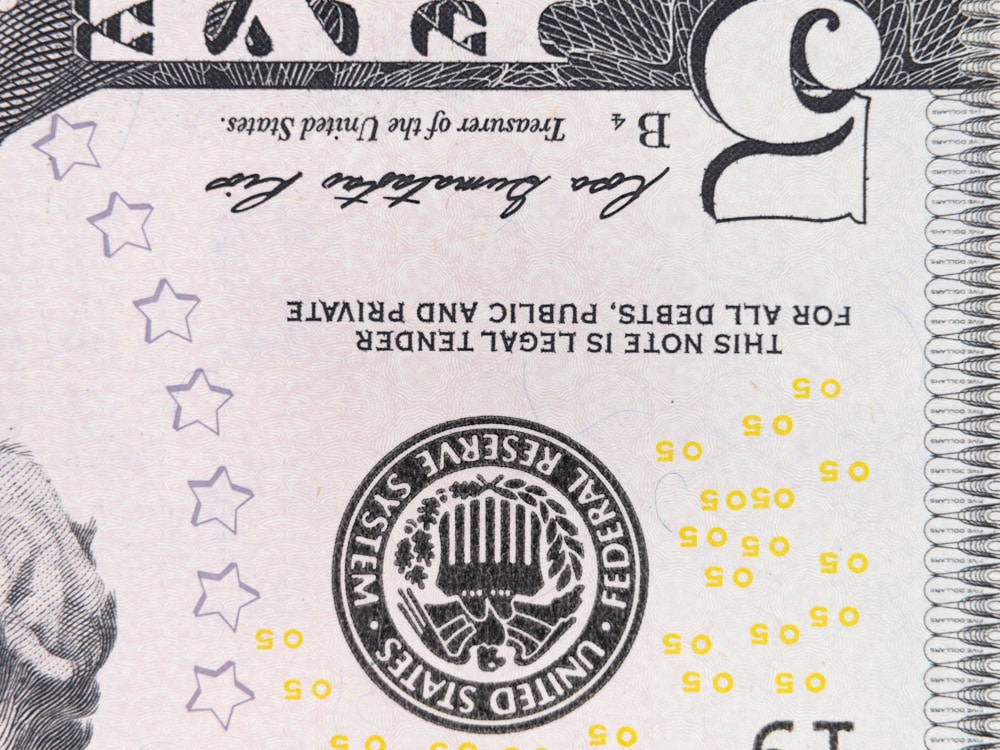 The crops, at about 150% magnification.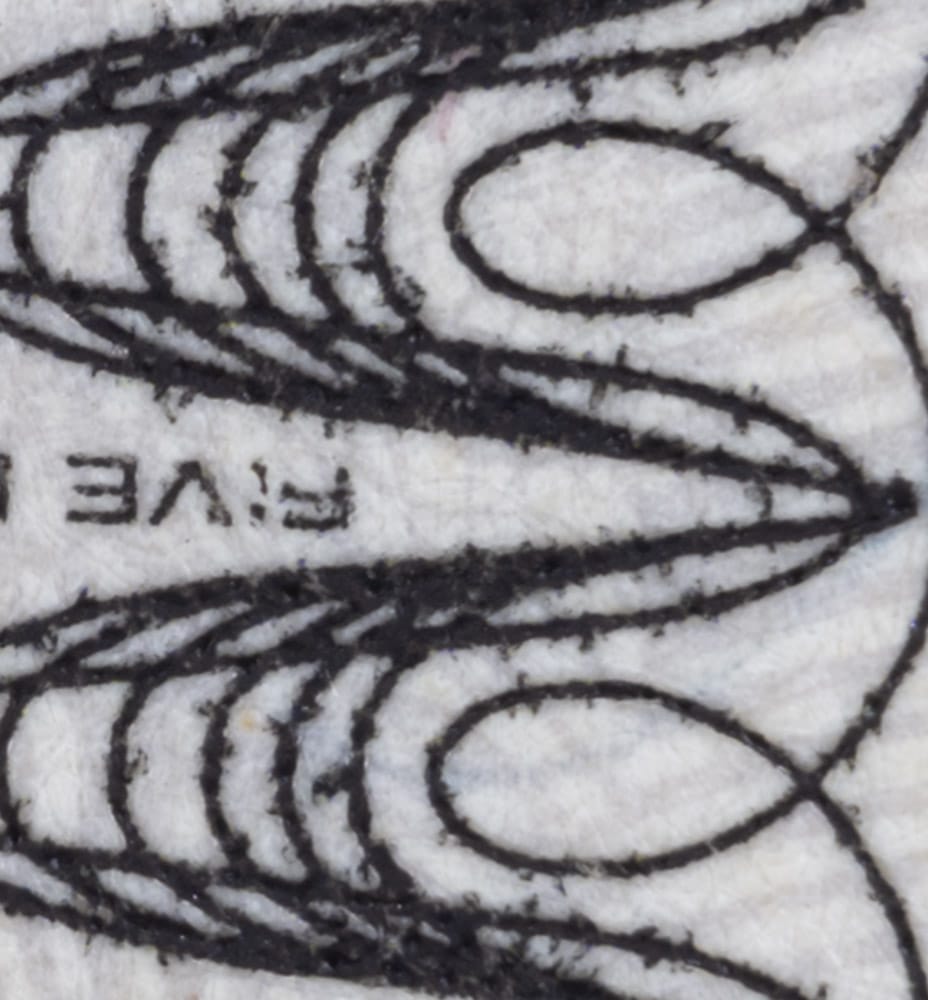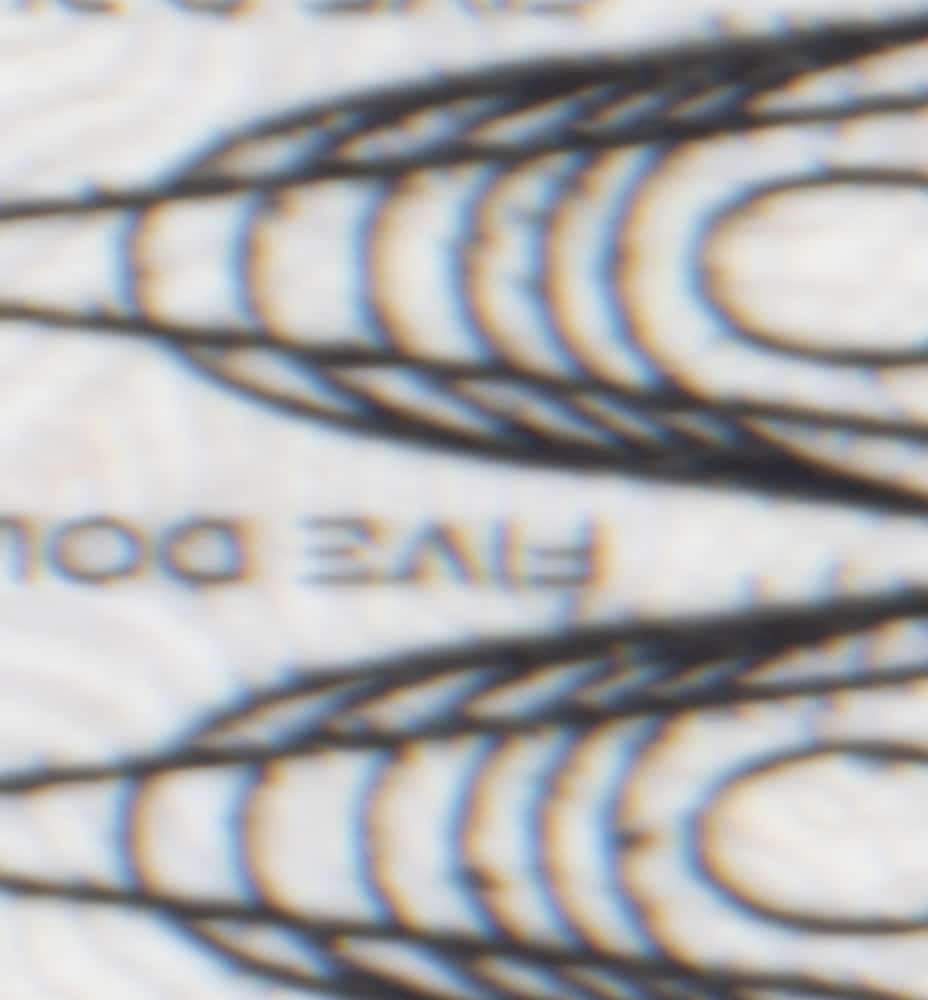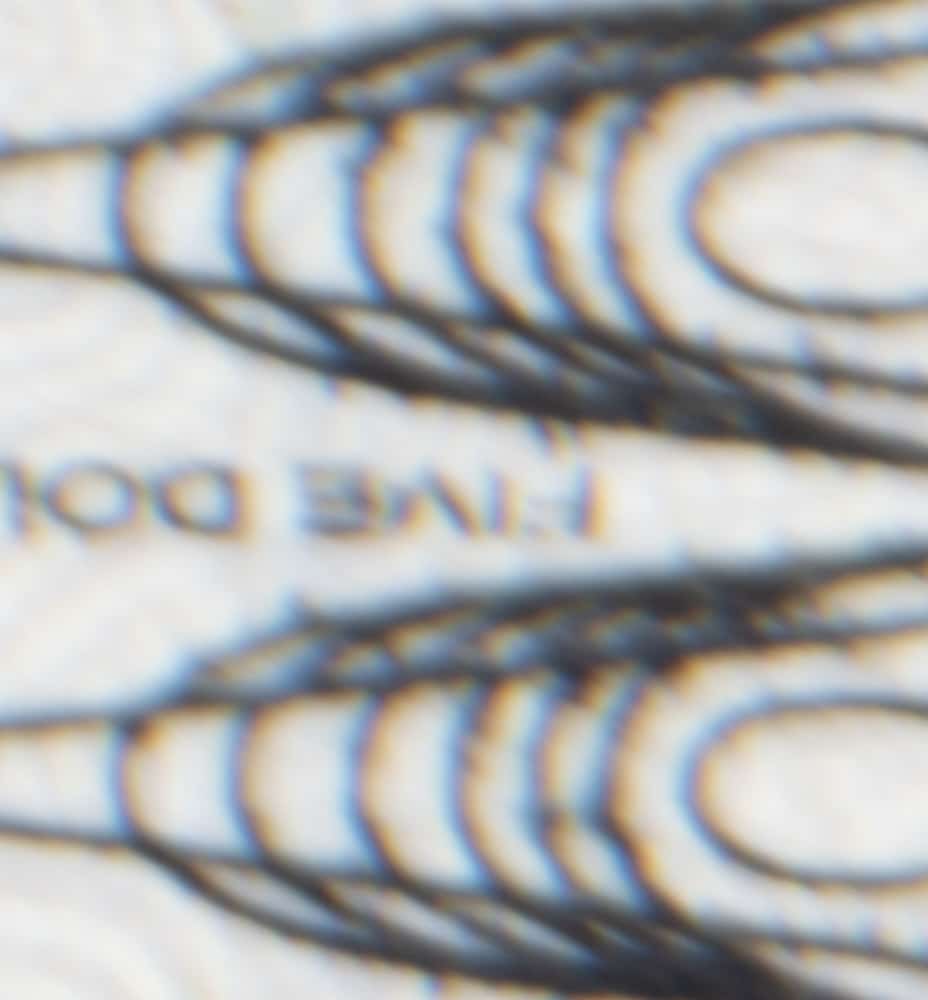 As well as the softness, lateral chromatic aberration is visible in the edge and corner crops.
Another f/4 shot, with three crops: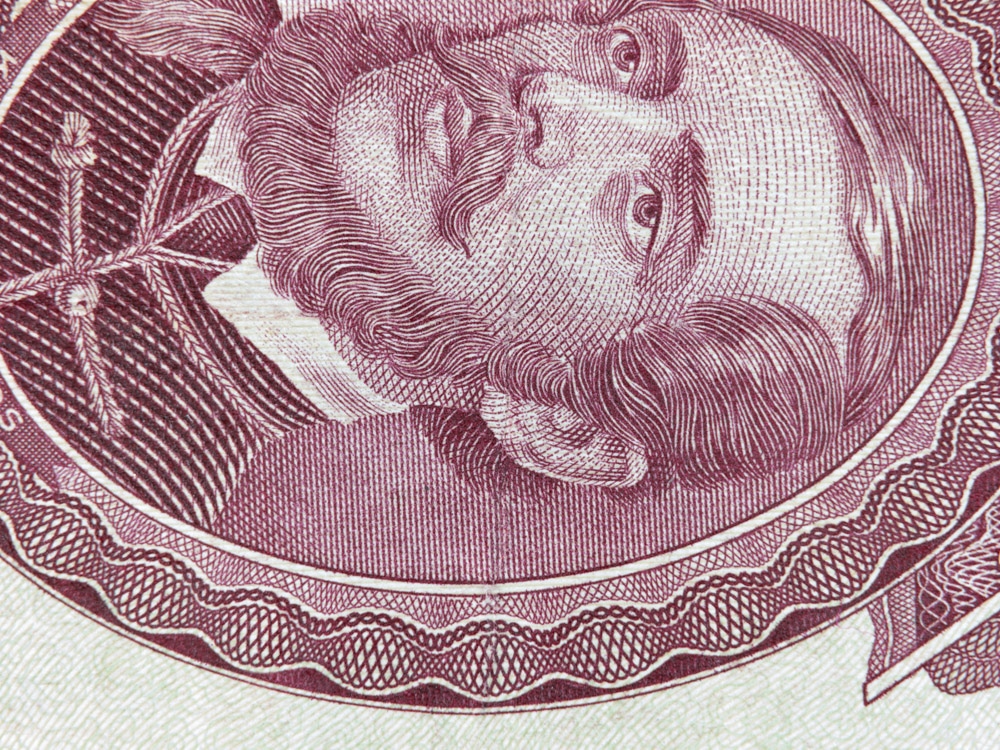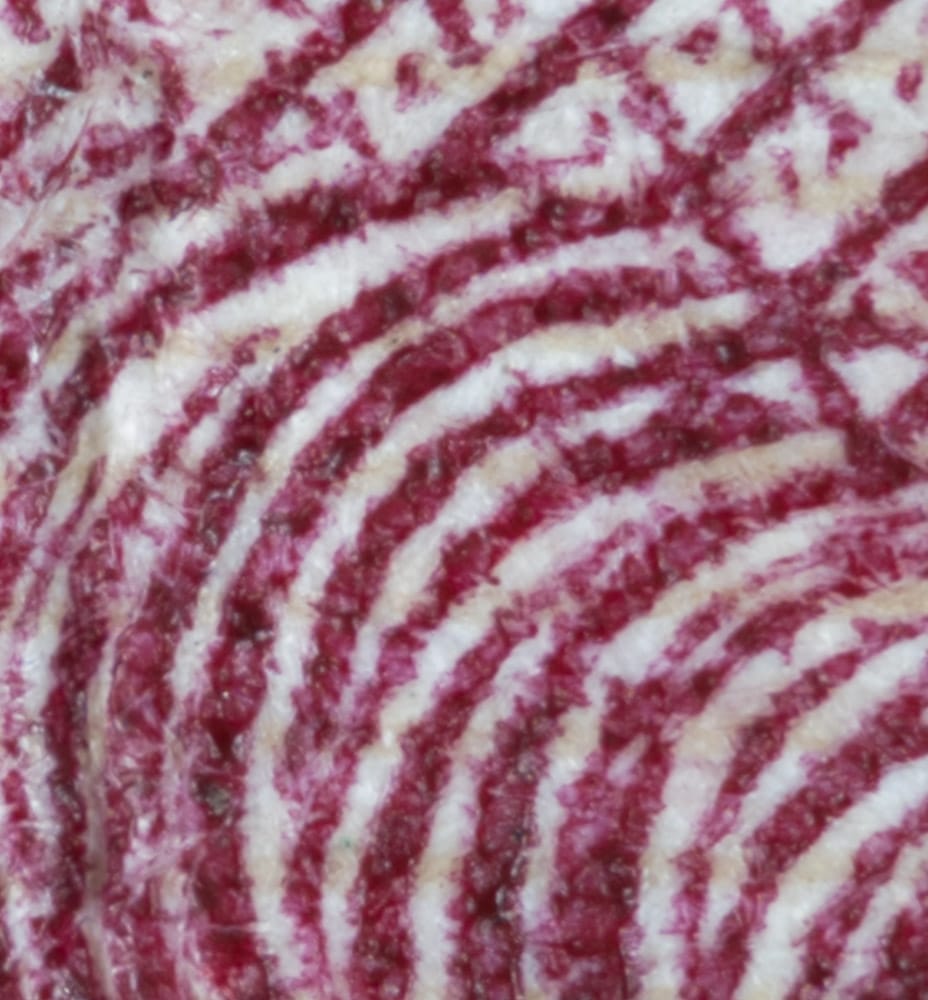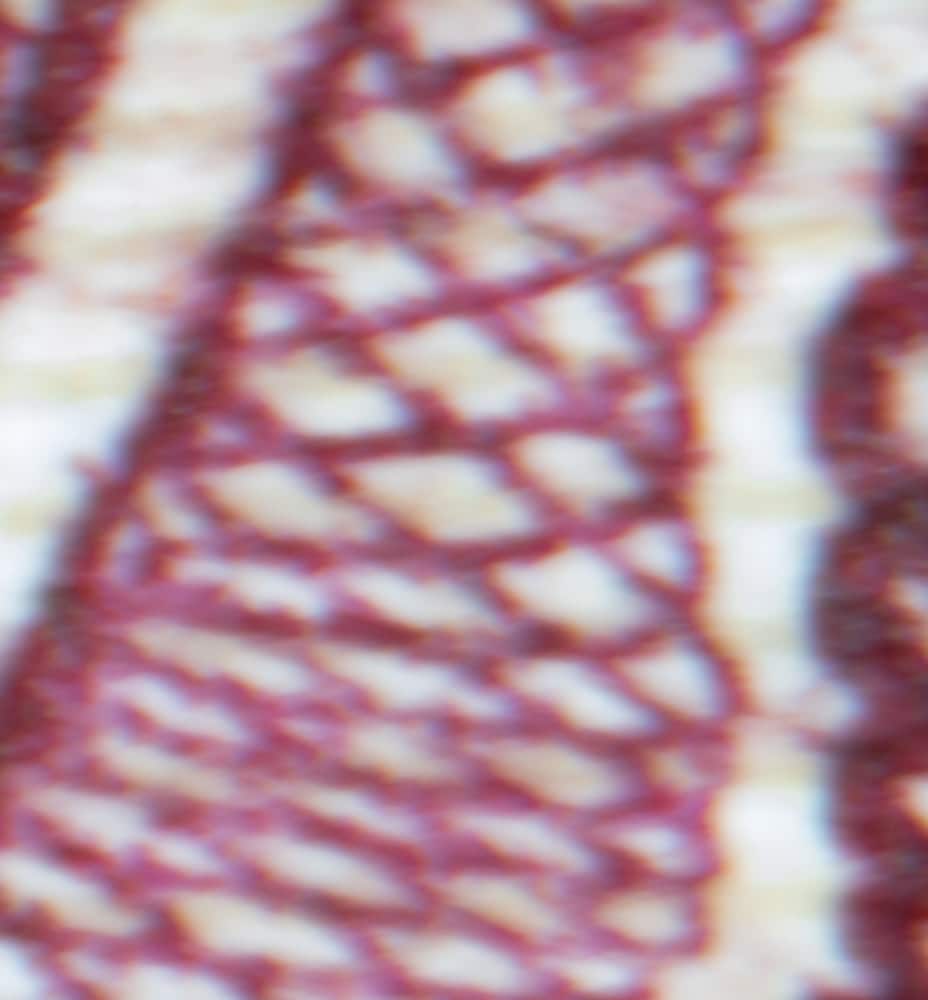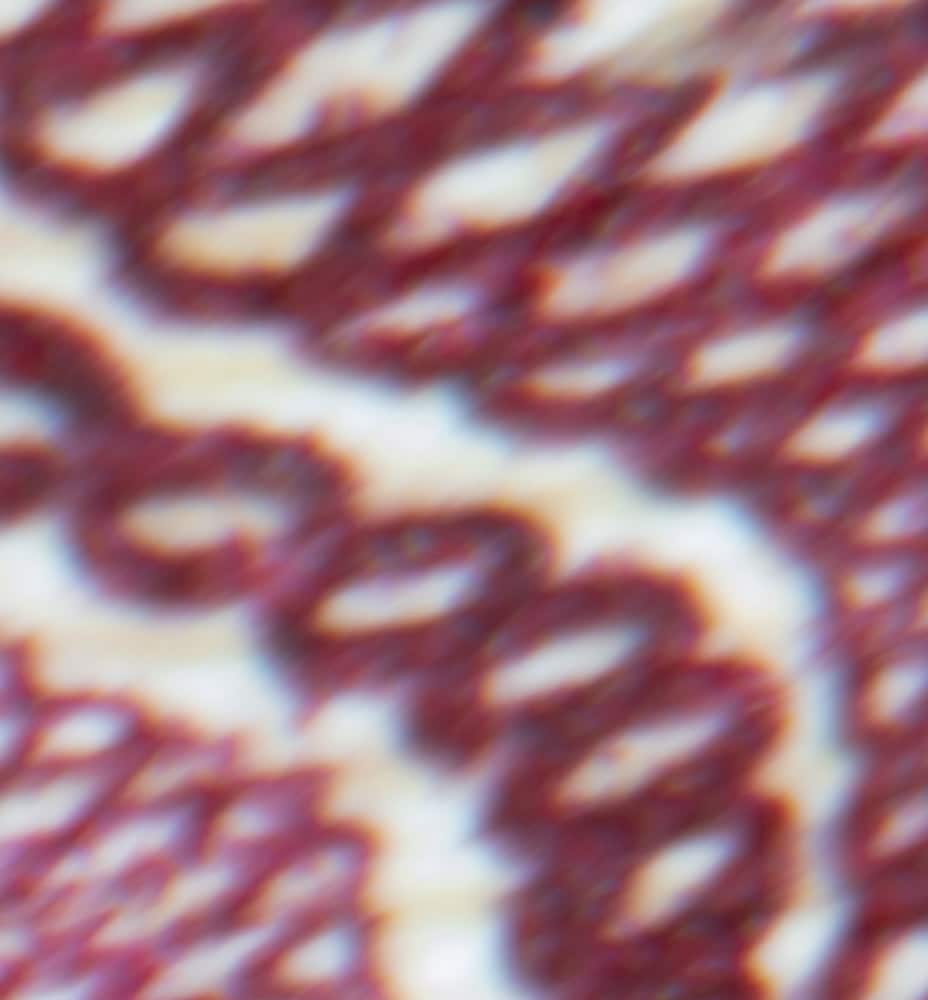 And at f/5.6: