After a long wait — Fuji prioritized customers ordering the GFX 50S II kits — I've received a copy of the GF 35-70 zoom. The first thing I did was test it to make sure I have a good copy, and it did fine. You can see the results here.
I've been working on a full, quantitative evaluation of the lens, but that's a lot of work and it's taking a while. Today I'll present a visual test using a low-contrast Siemens star target.
Test conditions:
Target distance 20 meters
ISO 100
Manual exposure, varying the f-stops
Arca Swiss CA on RRS legs
2-second self timer
AF-S, best of 3 images at each sequence; this calibrates out focus curvature
Developed in Lr 11.1 with default settings except for sharpening turned off and white balance.
White balanced to the lower right gray background of the Imatest Siemens star
Usually, I use manual focusing for these tests, but I am sad to report that the response of the GFX 100S manual focus to twisting the focusing ring is so twitchy that manual focus in unreliable with this lens. I will see if I can fix that.
In the center at a bit over 200% magnification, at 35 mm focal length: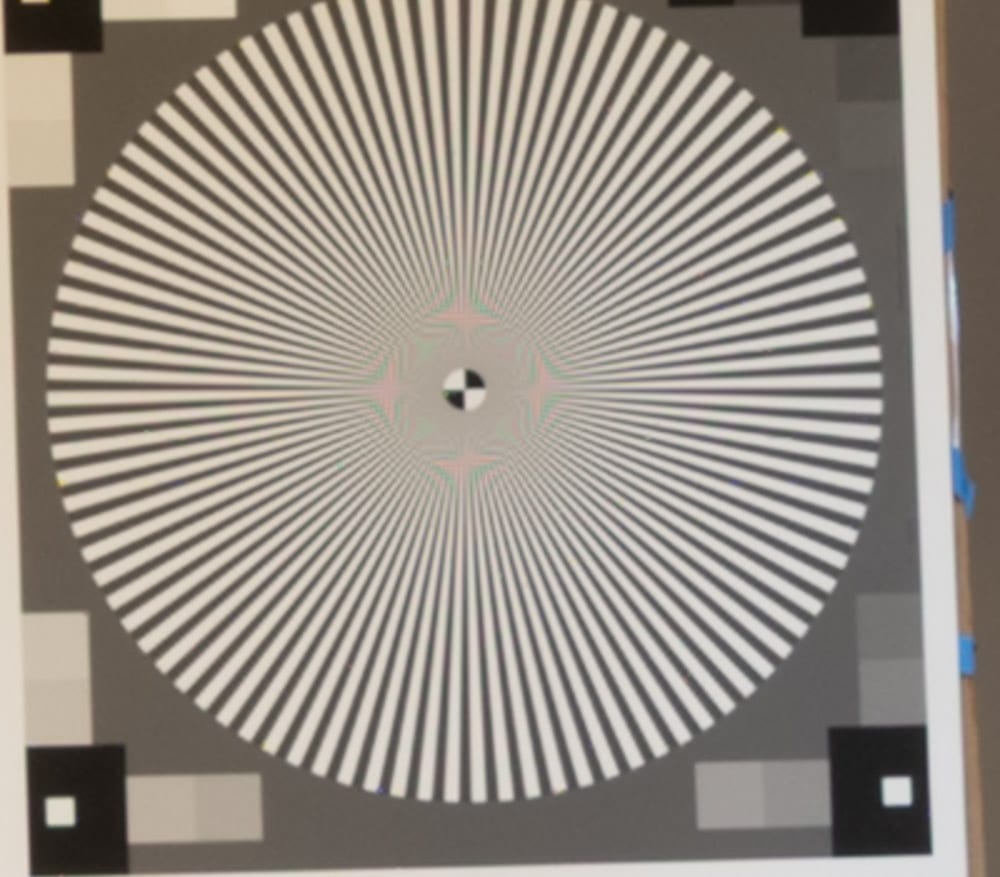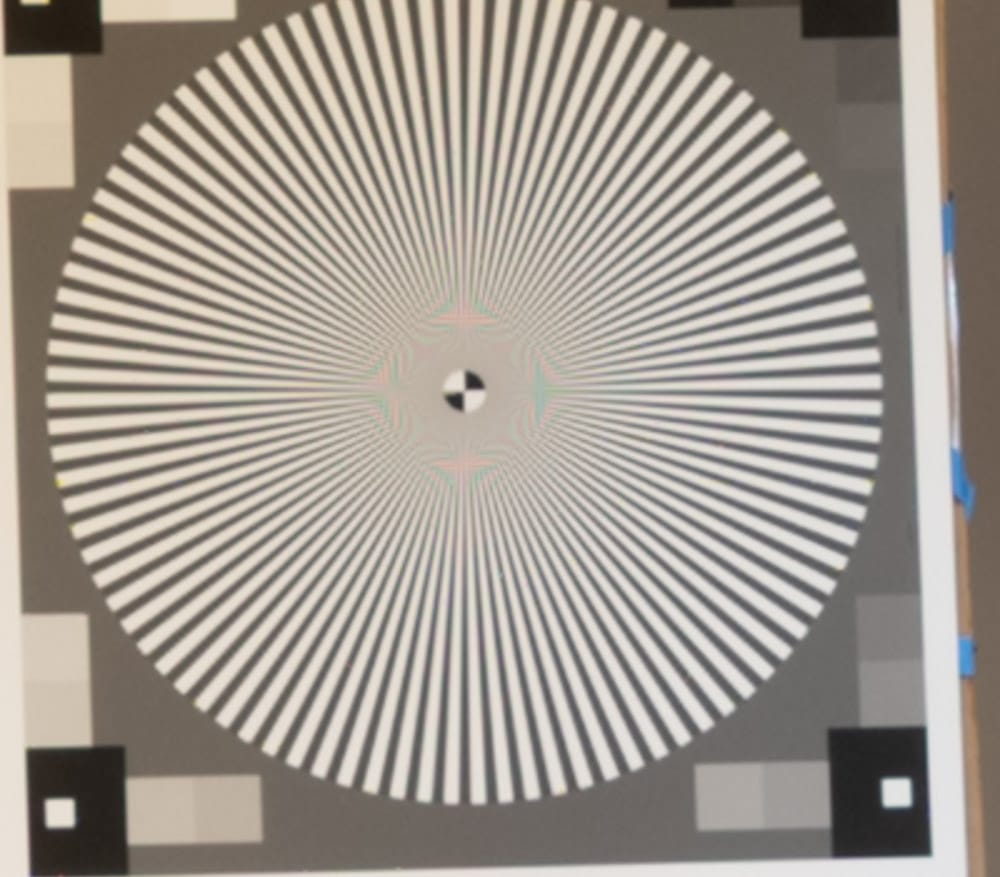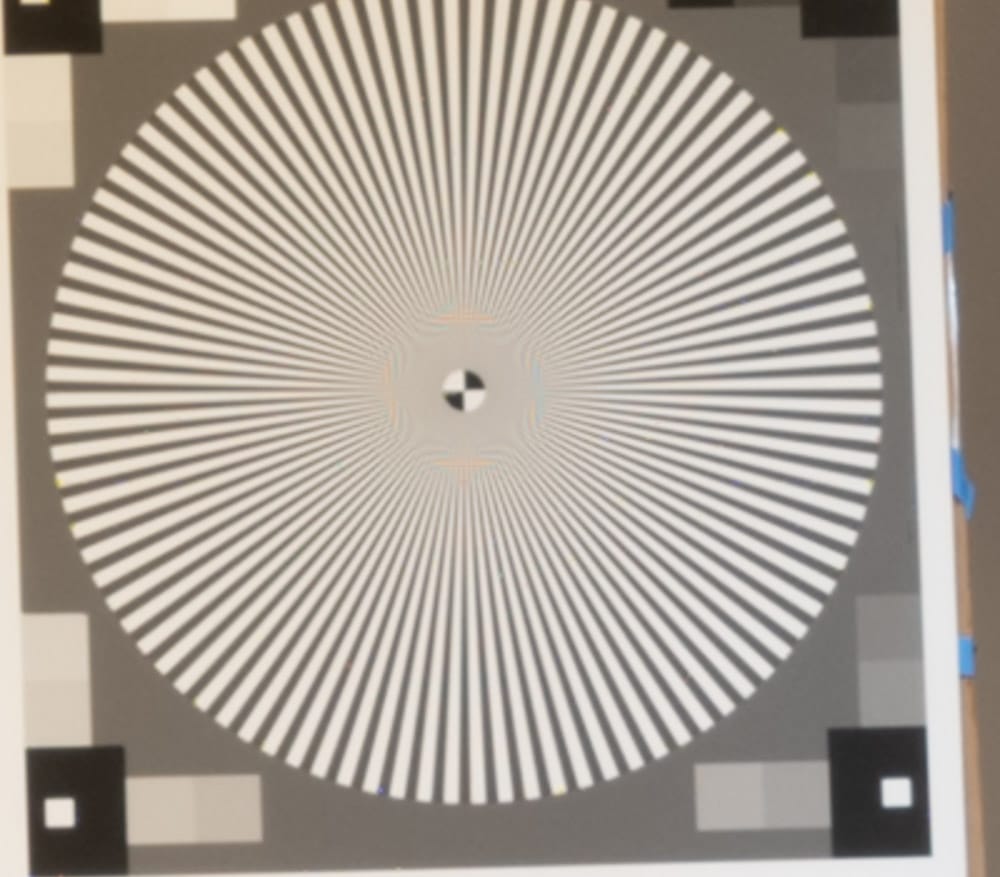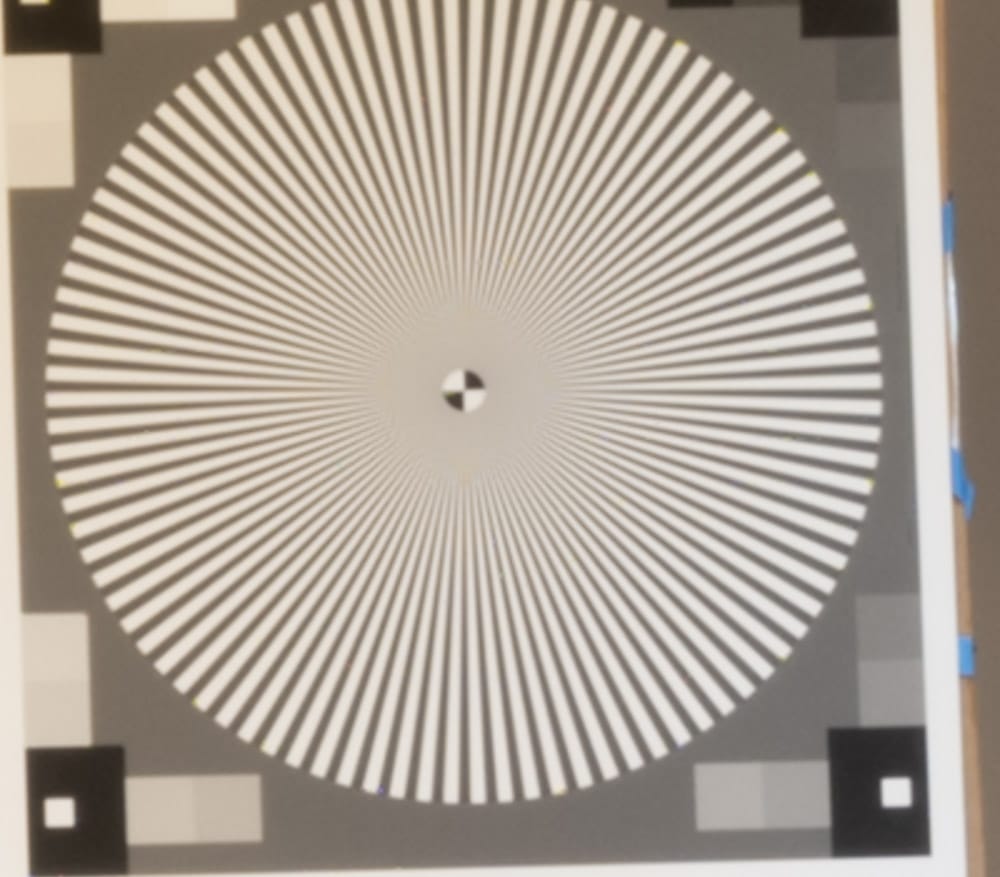 F/5.6 is the sharpest, but f/8 isn't bad. F/11 is seriously diffracted.
At 45 mm focal length: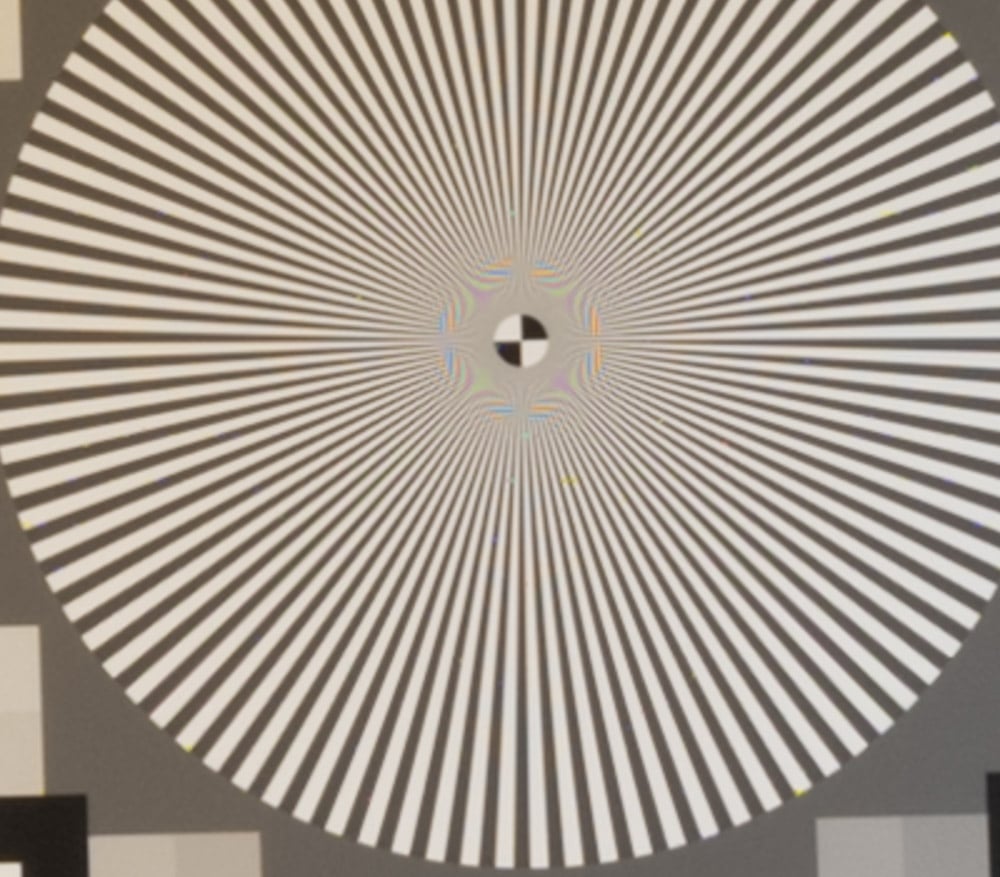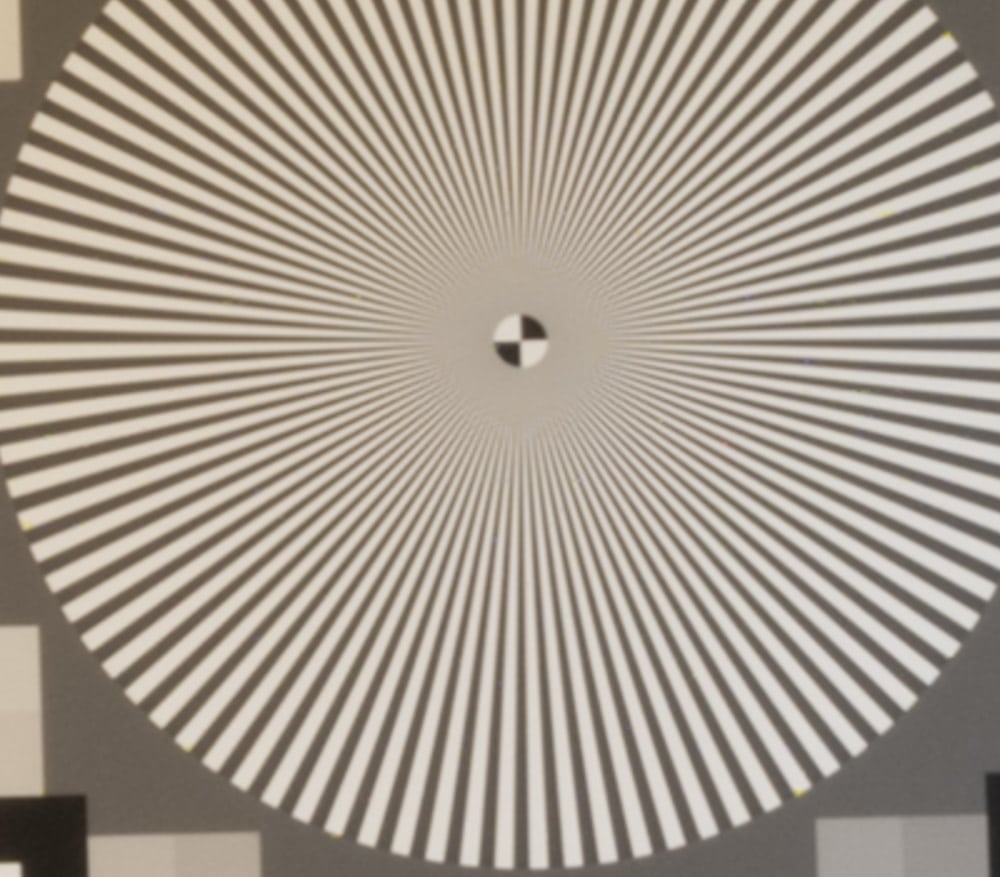 Best at f/5.6, but f/8 is just fine.
At 70 mm focal length: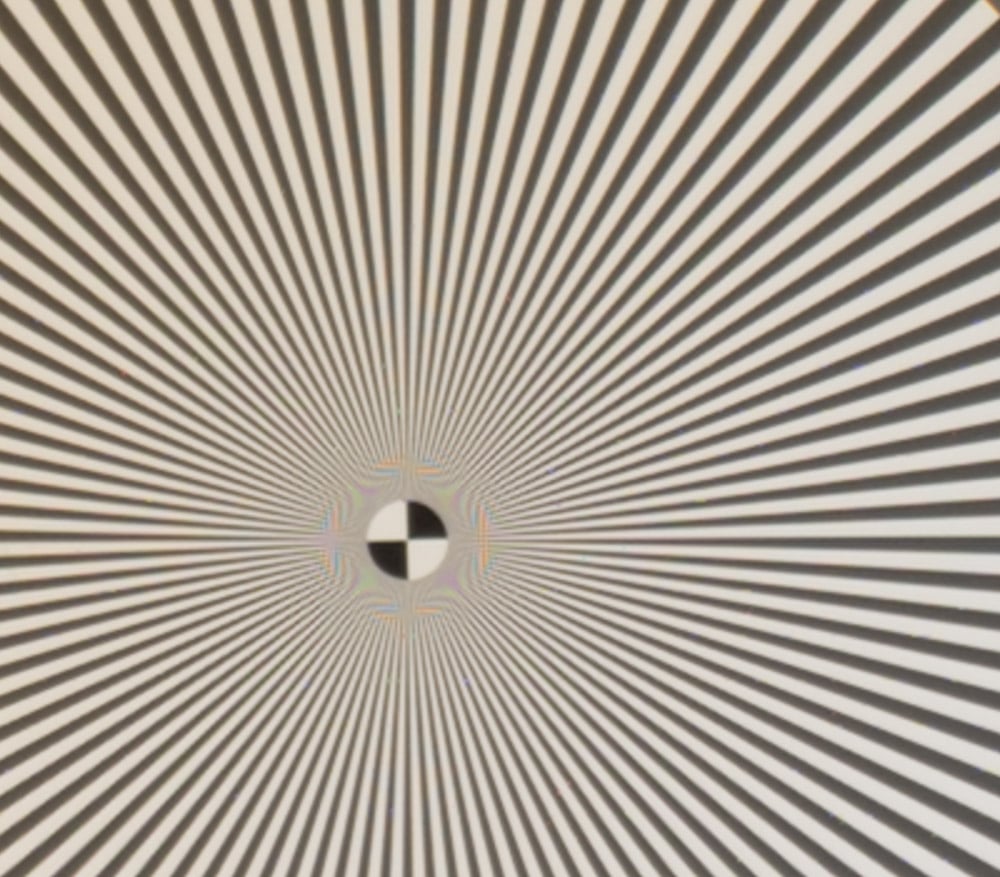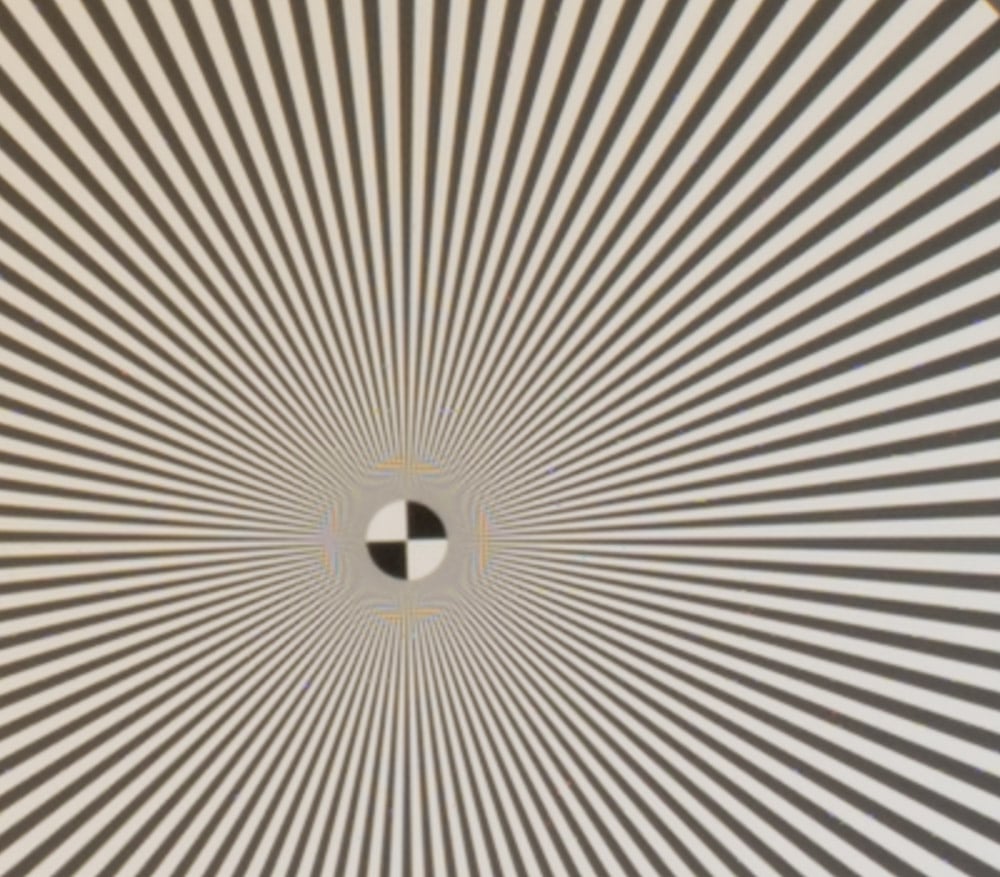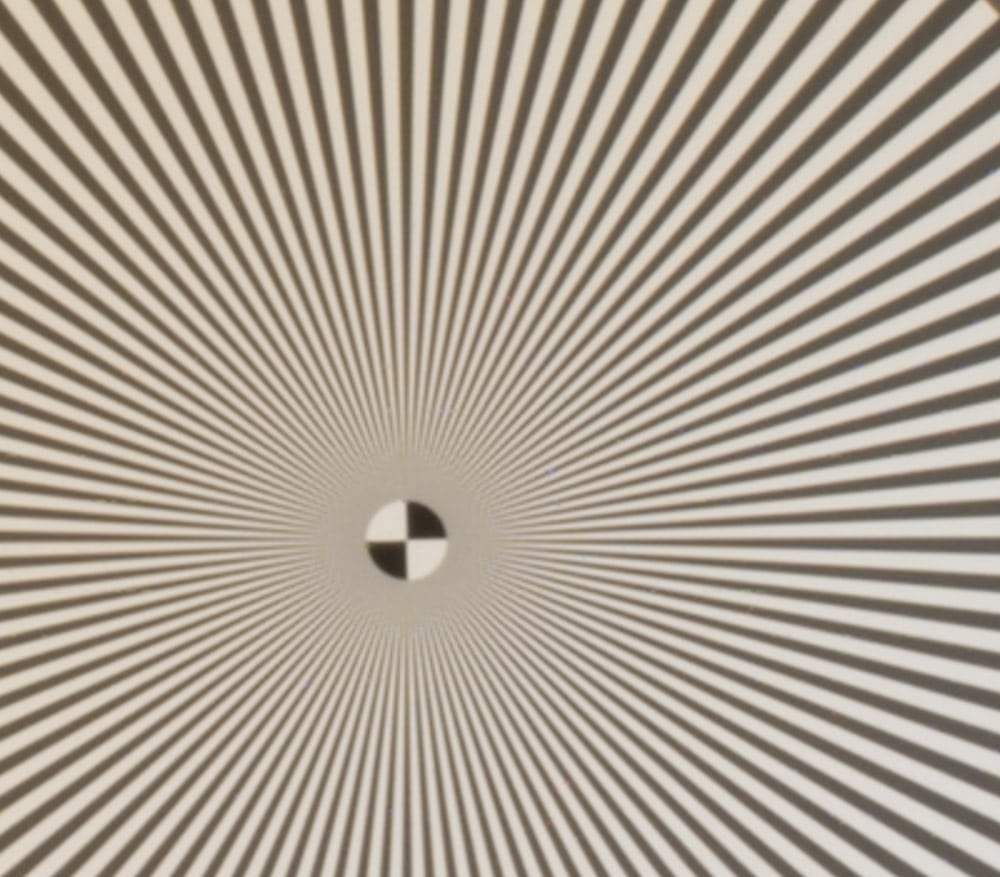 f/5.6 an f/8 are good.
In all of these, the contrast is a bit lower than I'd like, but this is great performance for a kit lens.
Next up: the corner.