Here is a continuation of  a visual test of the Fujifilm GF 35-70 using a low-contrast Siemens star target. In the previous post I showed you center crops. In this one we'll look at corner crops.
Test conditions:
Target distance 20 meters
ISO 100
Manual exposure, varying the f-stops
Arca Swiss CA on RRS legs
2-second self timer
AF-S, best of 3 images at each sequence.
Developed in Lr 11.1 with default settings except for sharpening turned off and white balance.
White balanced to the lower right gray background of the Imatest Siemens star
Usually, I use manual focusing for these tests, but I am sad to report that the response of the GFX 100S manual focus to twisting the focusing ring is so twitchy that manual focus in unreliable with this lens. I will see if I can fix that.
In the upper right corner at a bit over 200% magnification, at 35 mm focal length: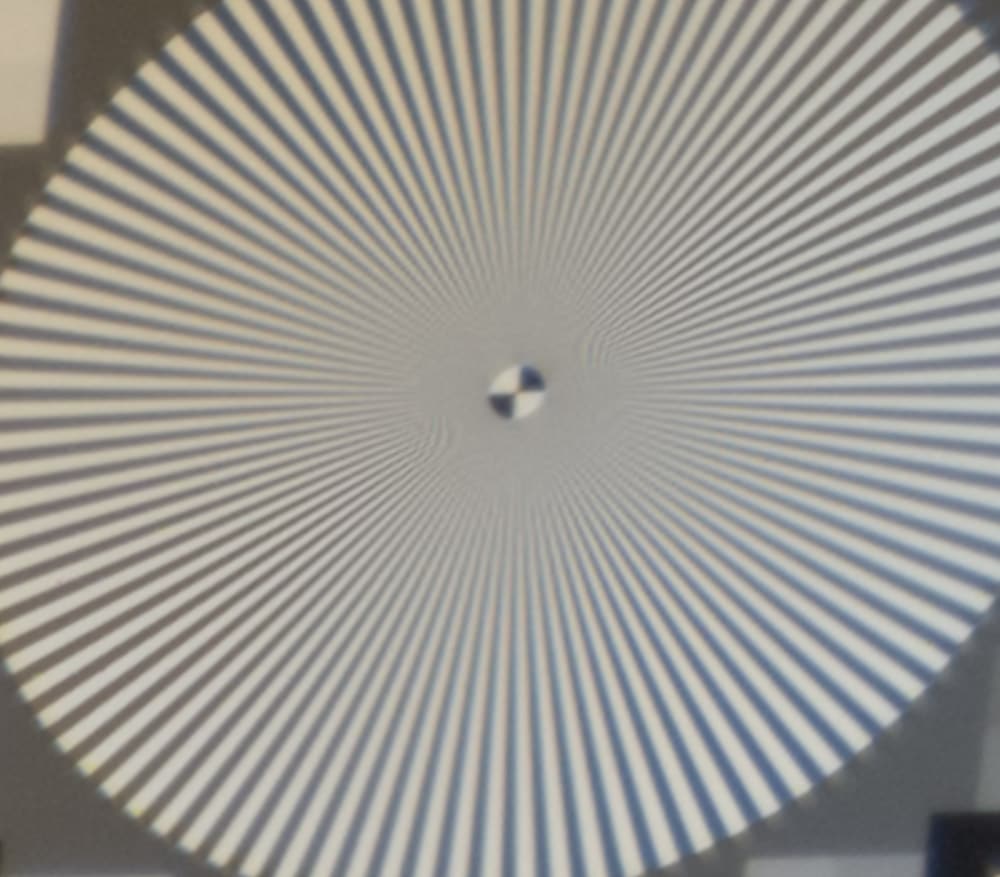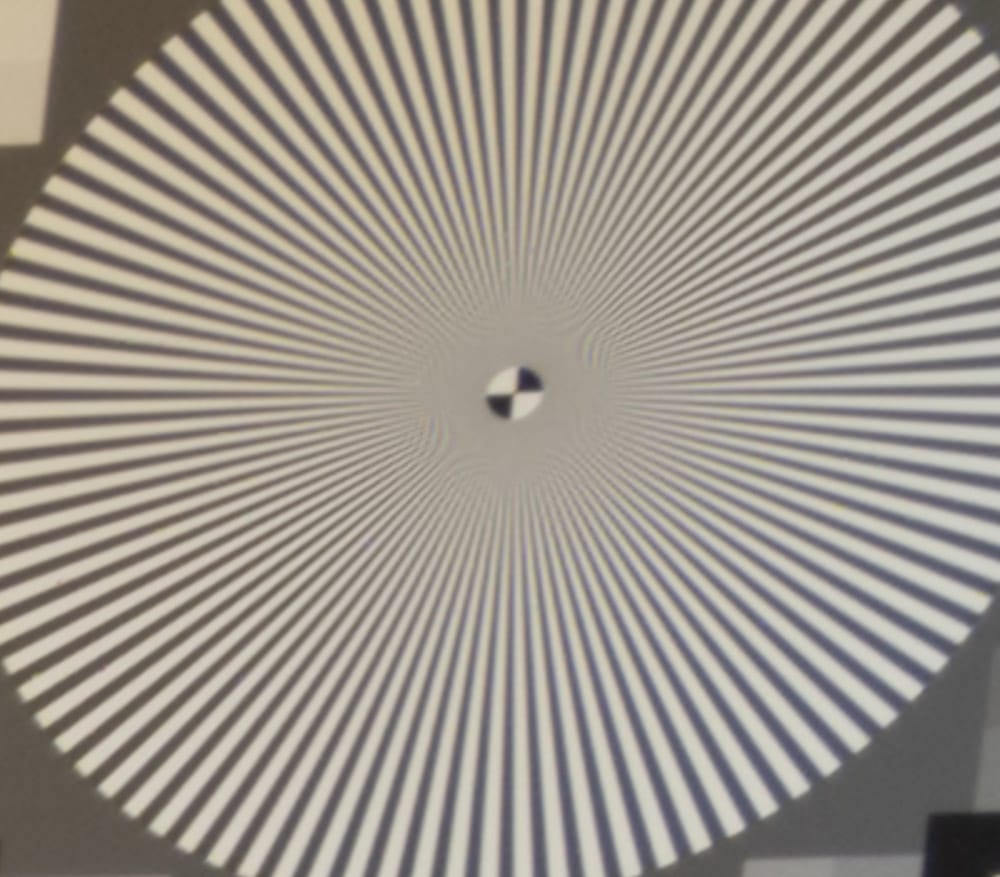 It's amazing to me how sharp the corner is at f/5.6 with kit lens.
F/5.6 and f/8 are very good.
At 45mm focal length: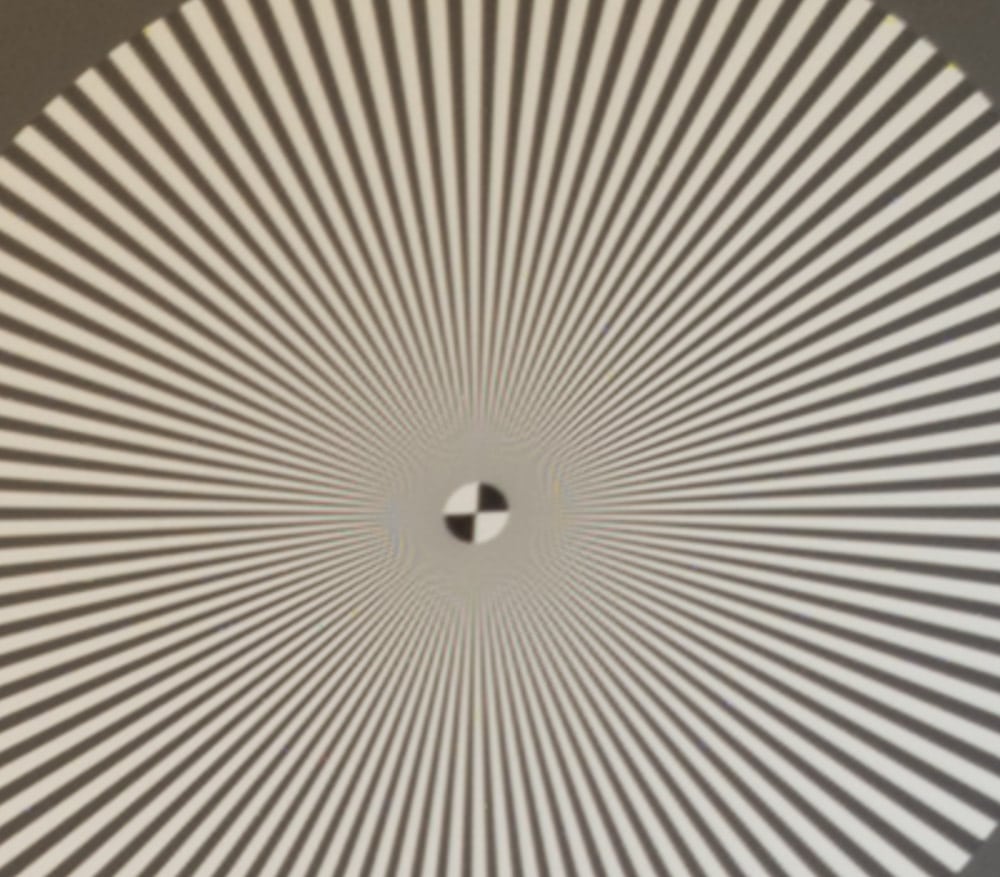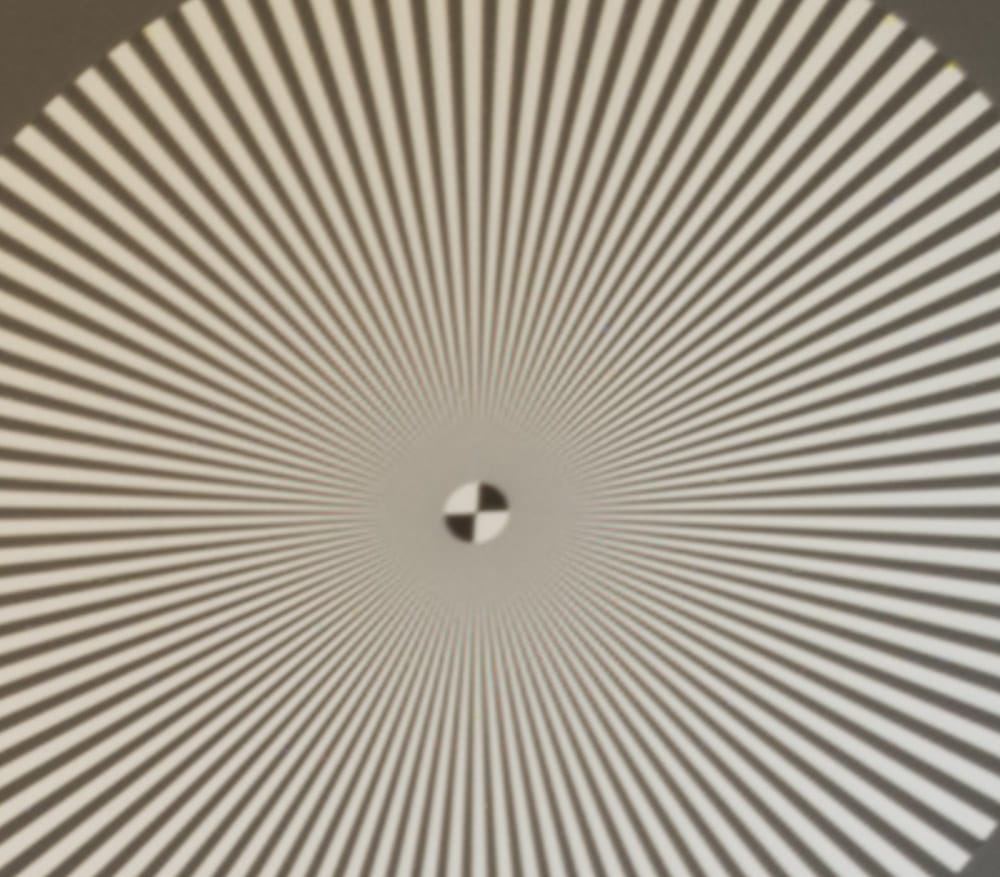 Virtually as good as at 35 mm, and still  very credible performance at f/5.6 and f/8.
At 70mm: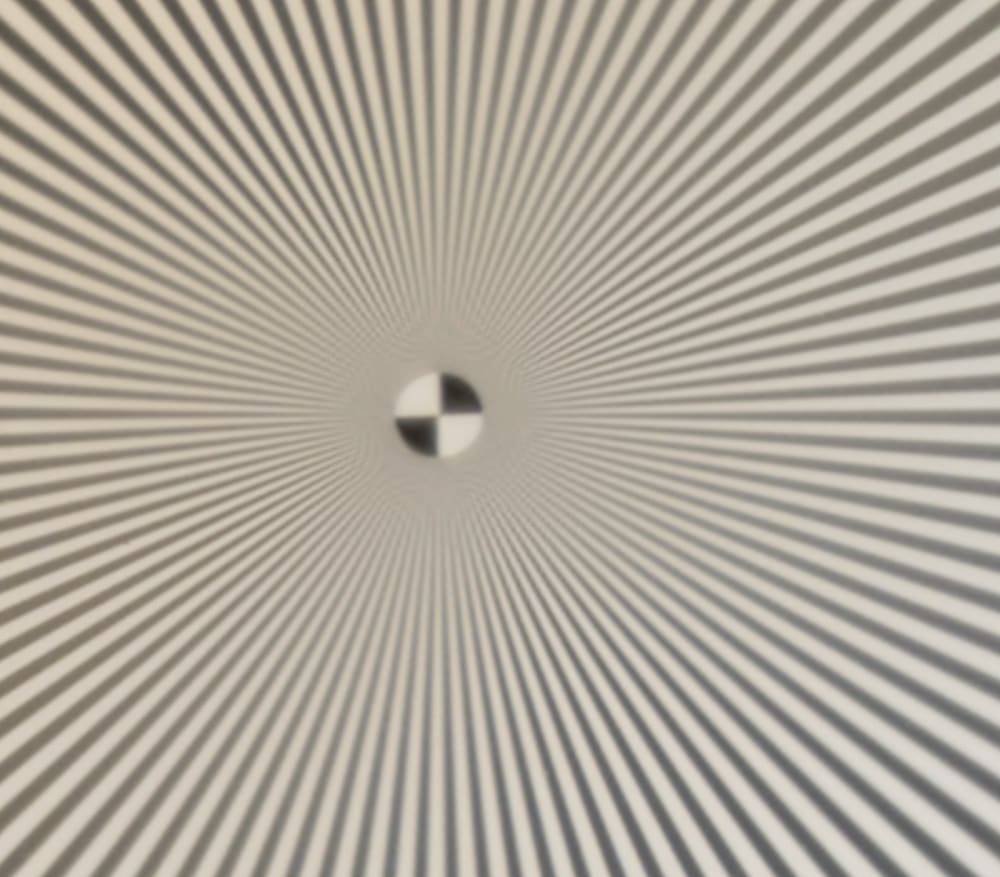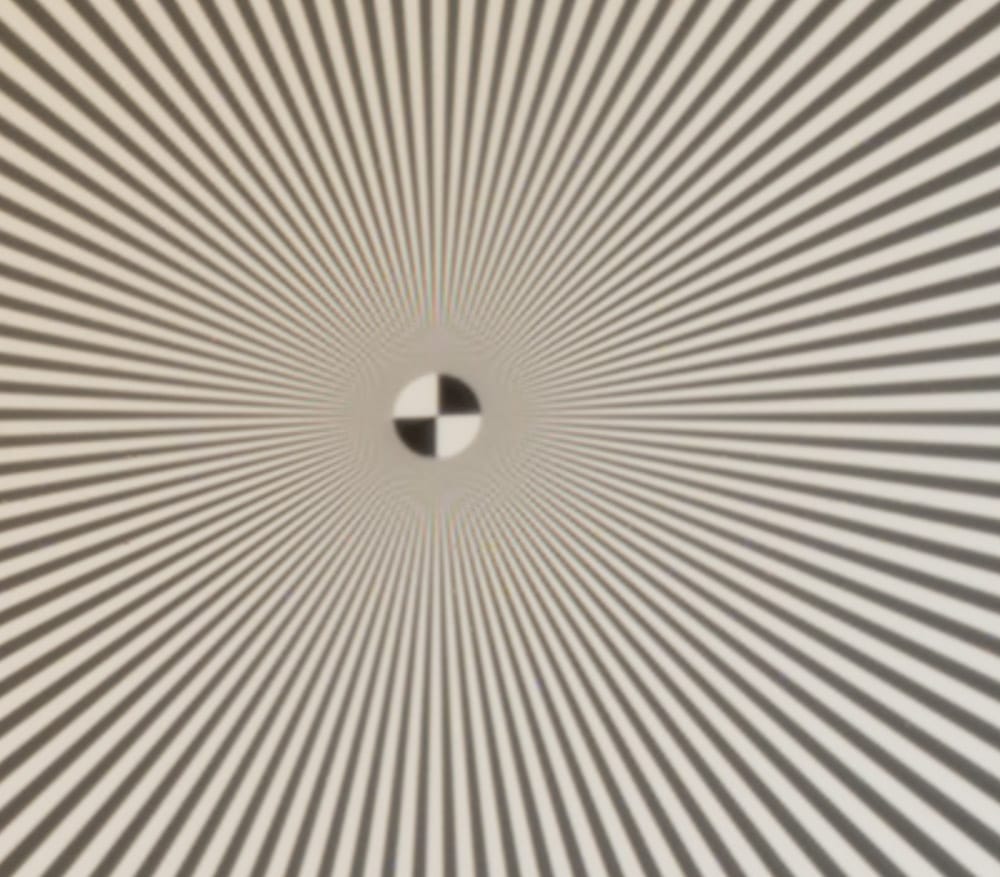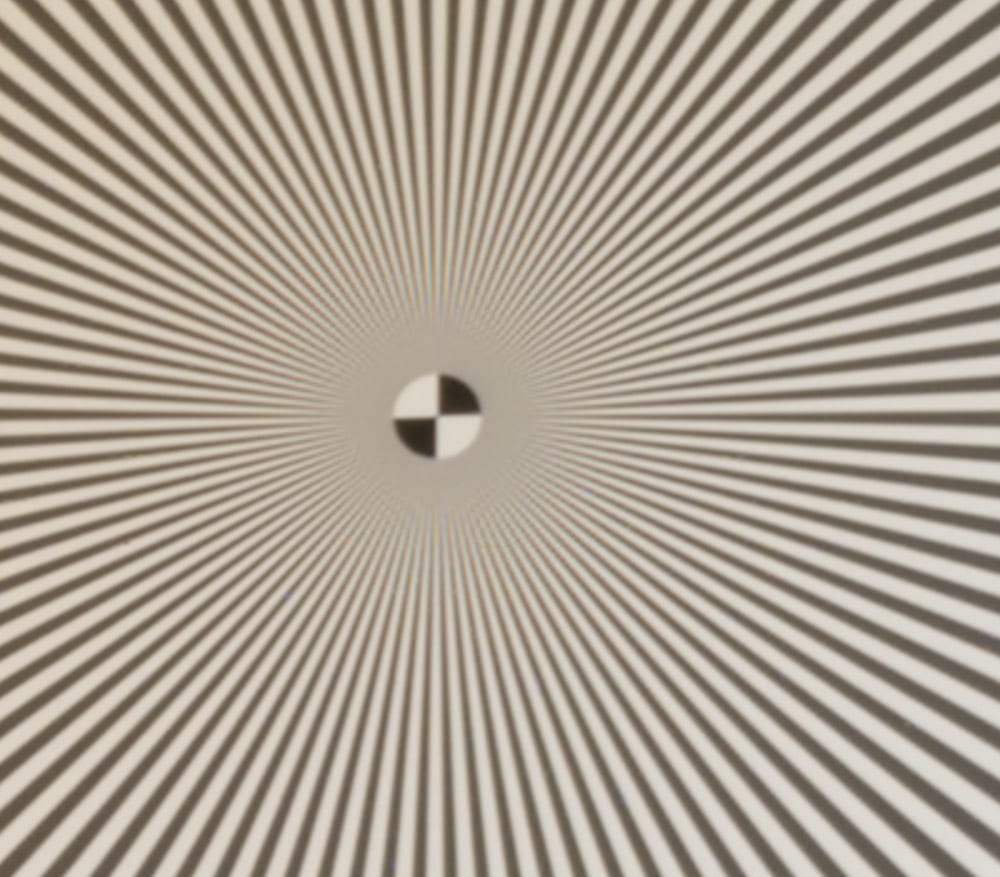 There is a small loss in performance at 70mm.
Good show, Fuji.