I've tested the Fujifilm 45-100 mm f/4 against two other Fuji GFX zooms, the 32-64/4 and the 100-200/5.6. In this and the two posts after it, I'll be comparing the lens to the Fuji 45/2.8, 63/2.8, and 110/2. I'm doing the 110/2 in this post, and testing it against the 45-100 at f/4, f/5.6 and f/8. I'll be looking at center and corner sharpness using a 22-inch-diameter low-contrast Siemens star target that I printed for this test.
The scene, at f/4 with the 45-100: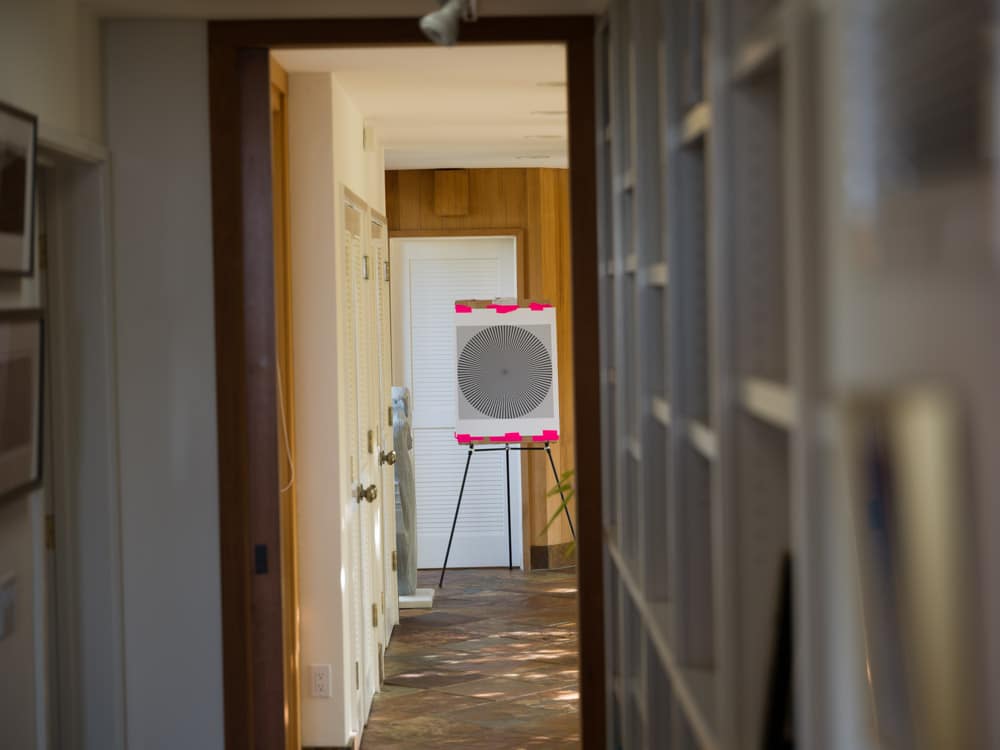 Target distance was 14 meters.
Test conditions:
The heaviest RRS legs
Arca Swiss C1 head
ISO 100
Electronic shutter 1/10 at f/4, 1/5 at f/5.6, and 1/2.5 at f/8
2-second self-timer
AF-S, medium spot size
3 sets of shots at each test condition
Developed in Lightroom
Picked best shot of each test condition
Sharpening amount 20 radius 1, detail 0 (much less sharpening than the default)
Adobe Color profile
White balanced to grey background
We'll look at some tight crops at about 130% magnification.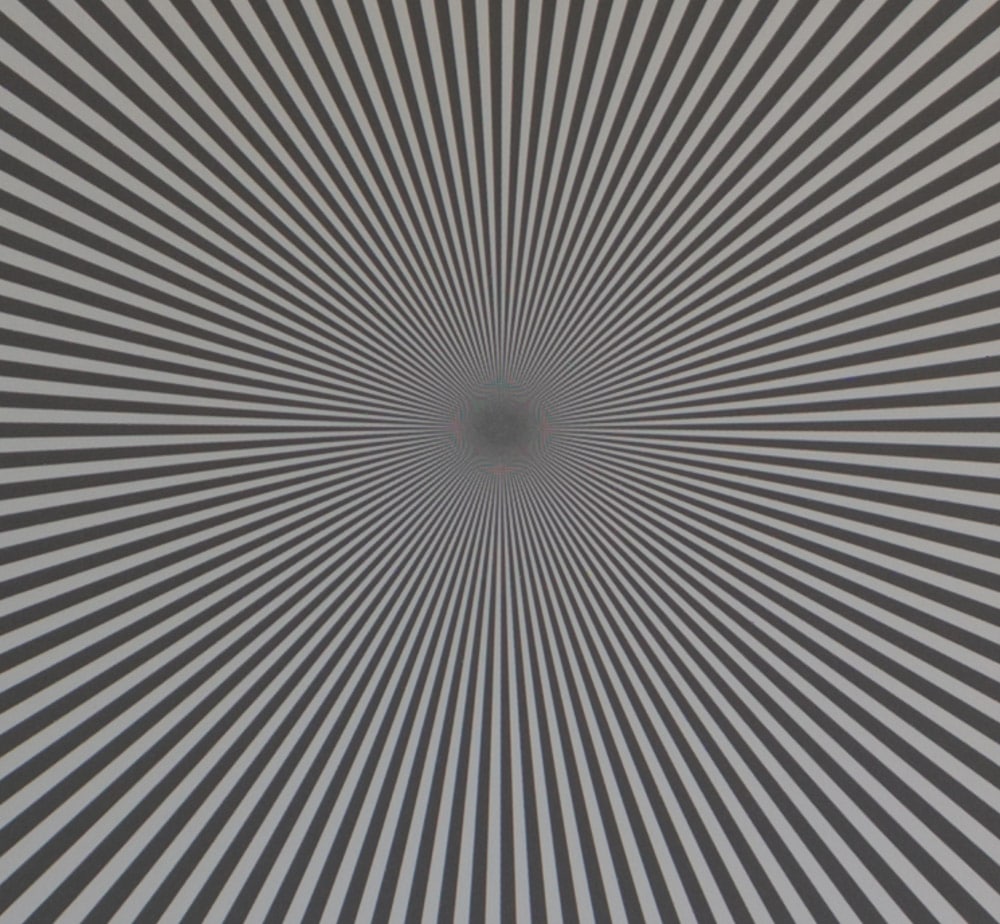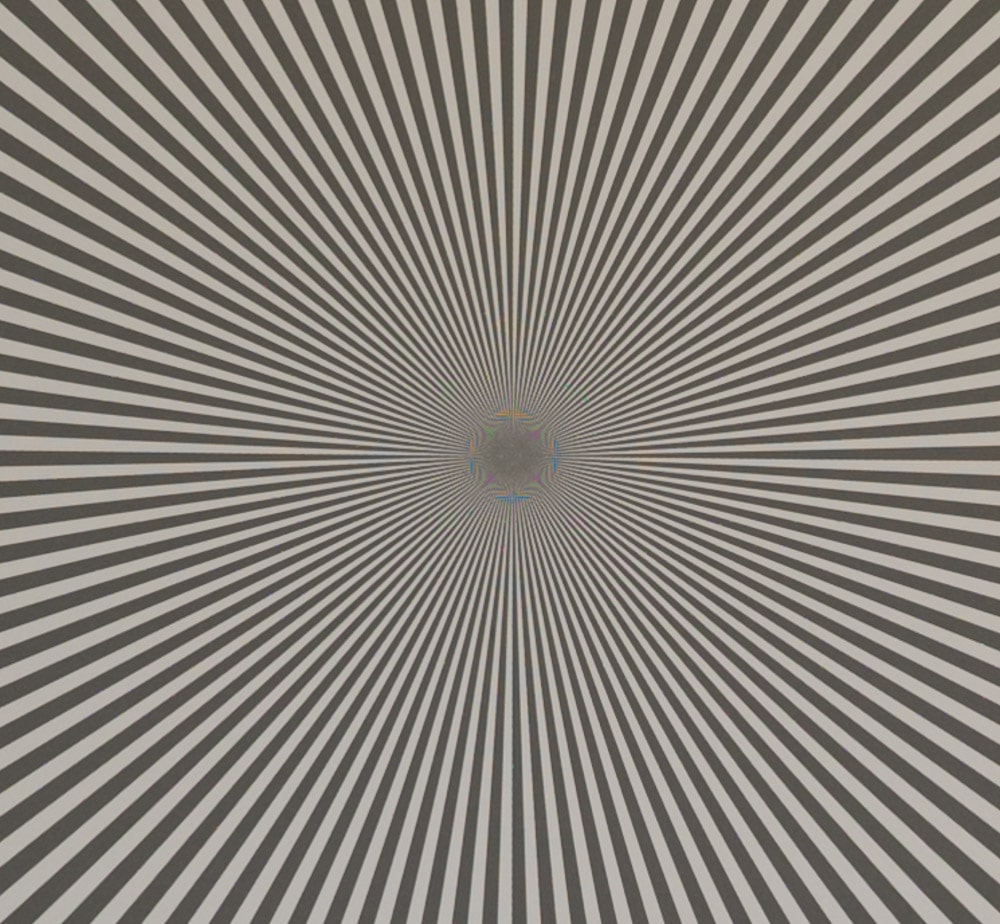 The 110 is substantially sharper.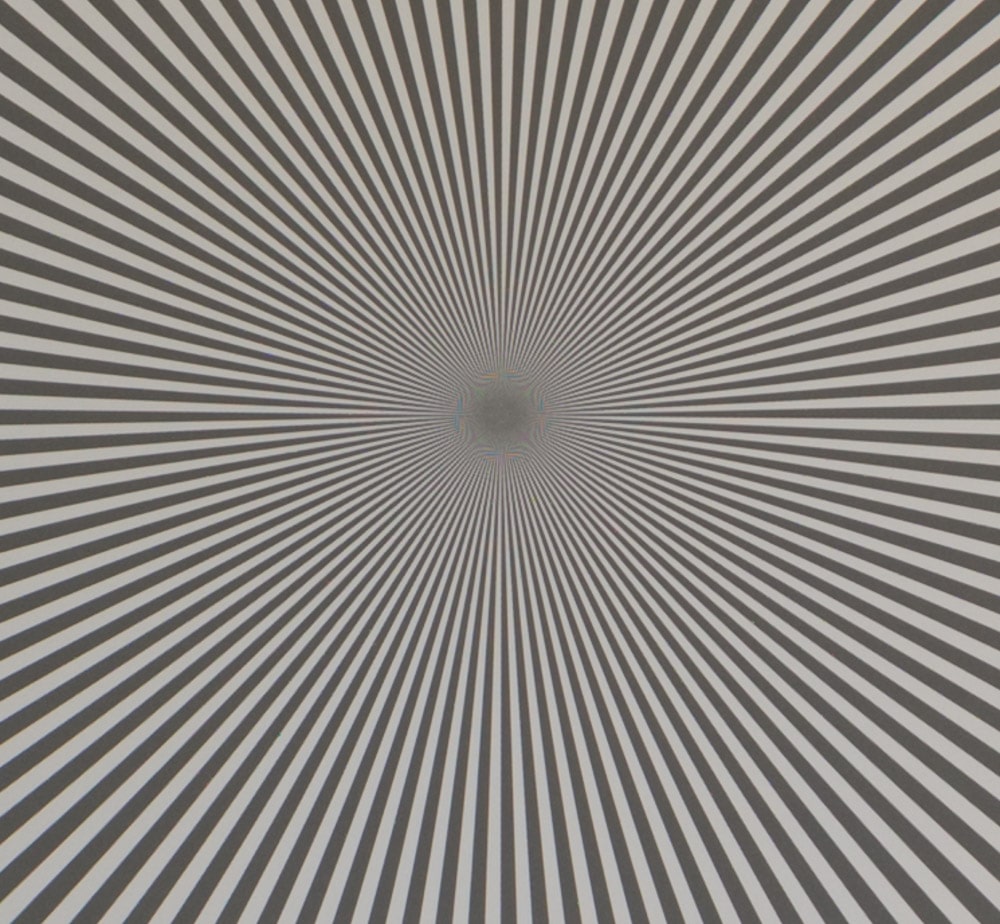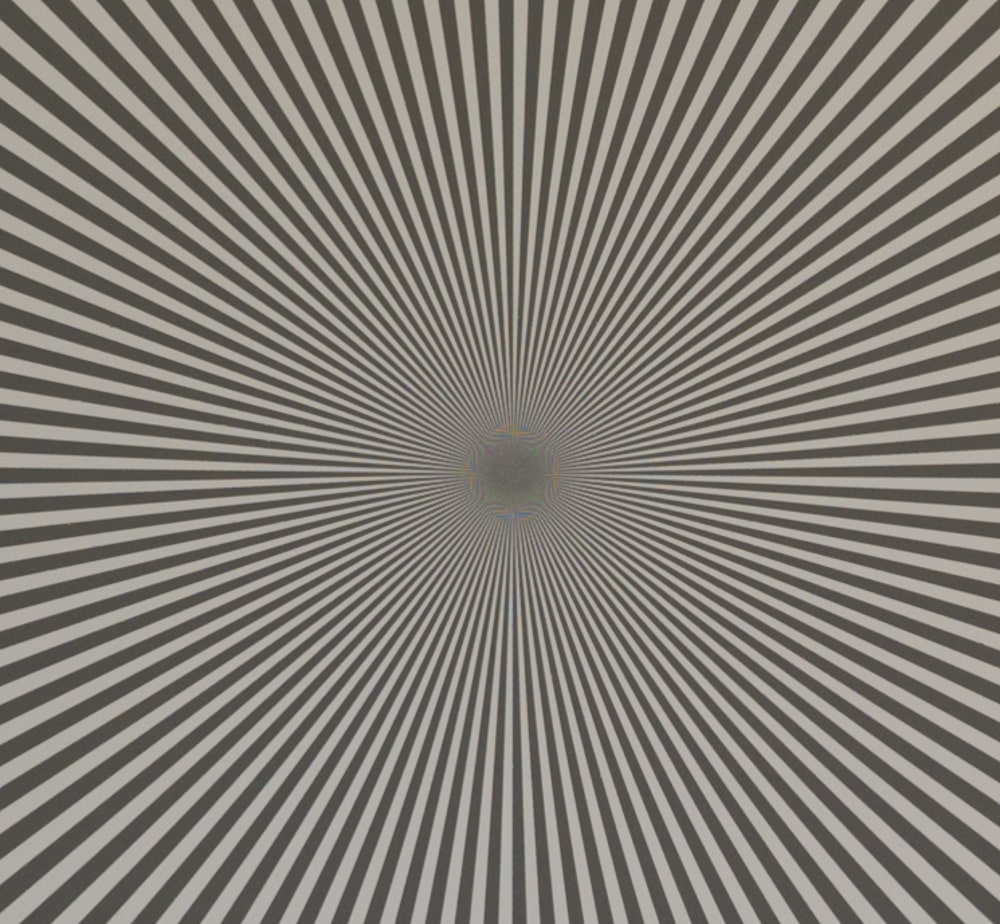 Now the zoom is almost as sharp as the prime.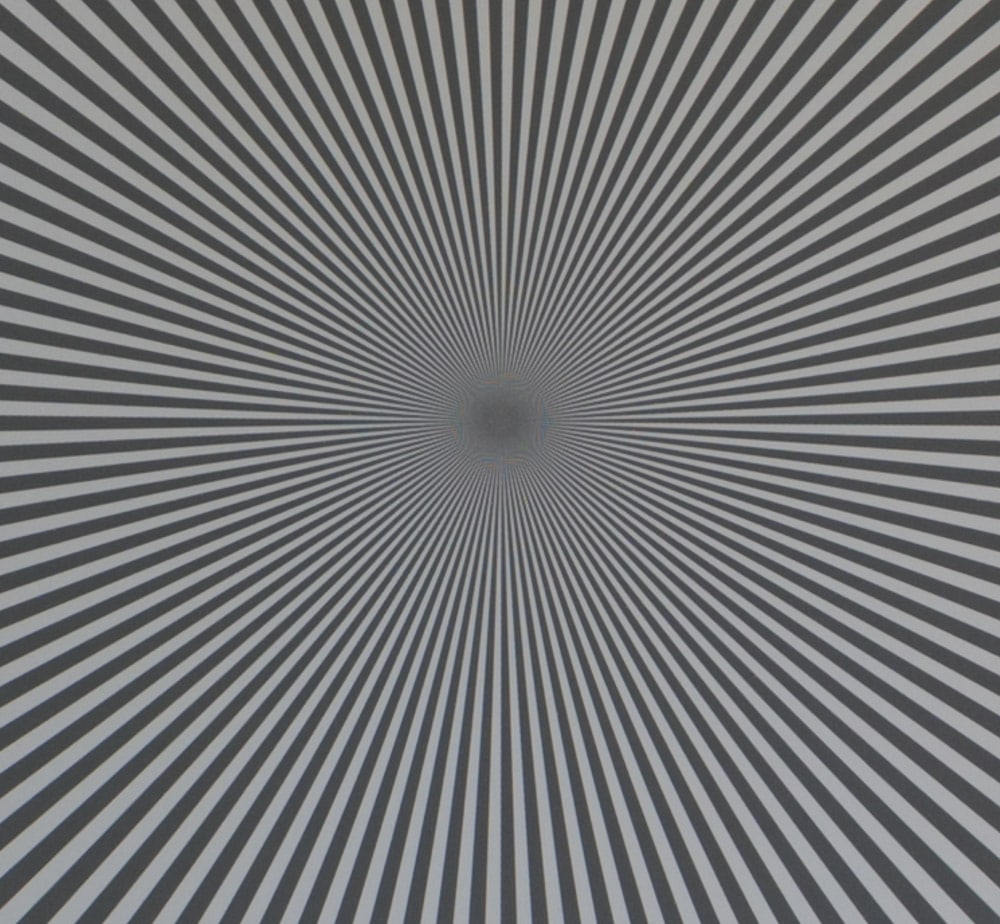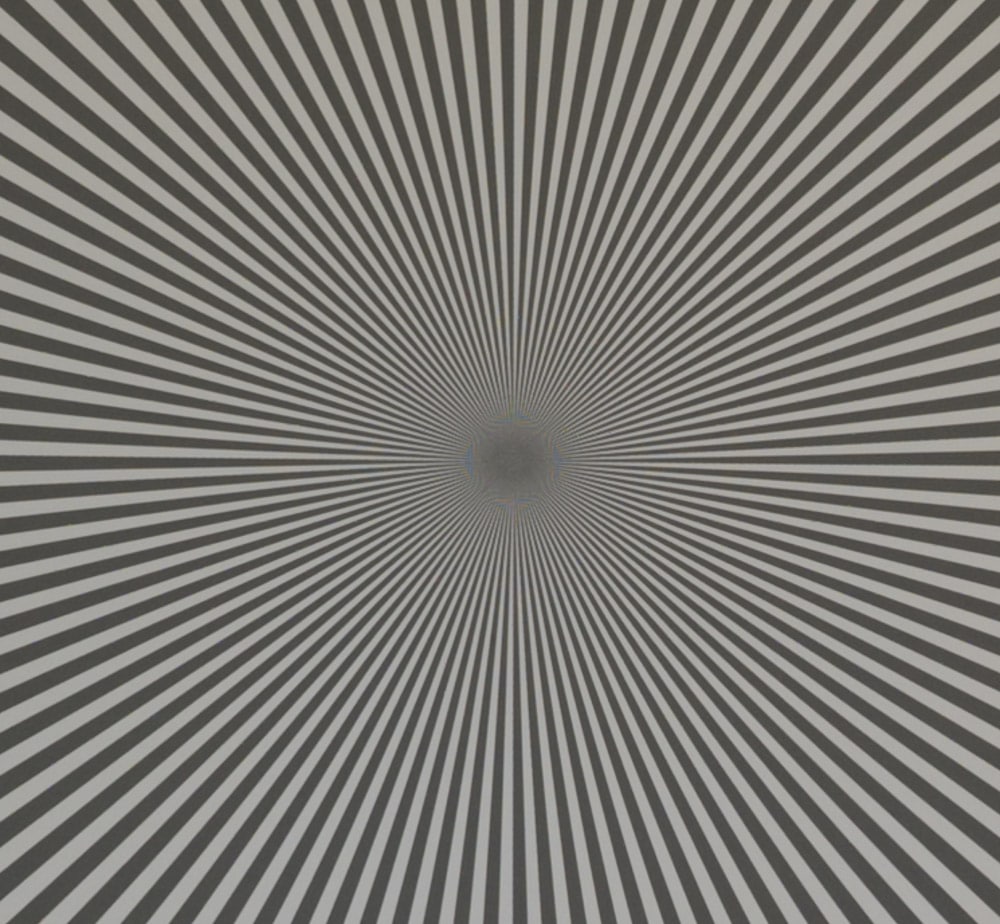 Again, there's not much sharpness difference.
In the upper right corner: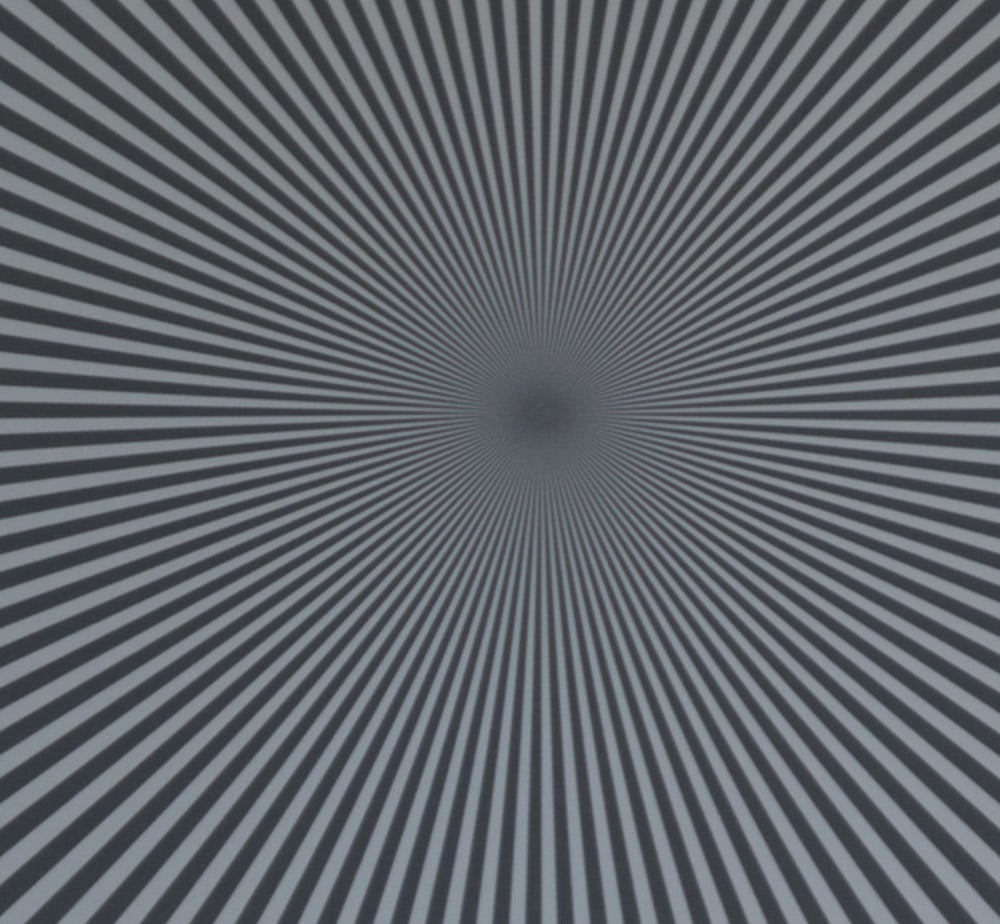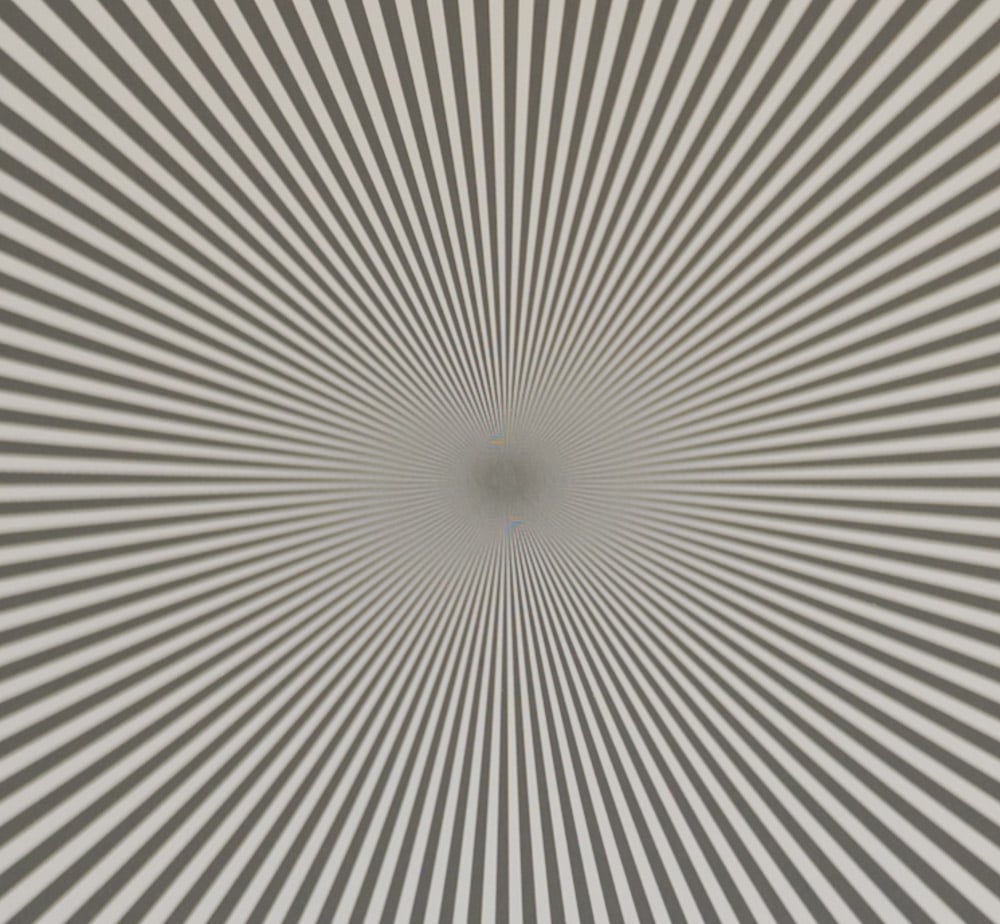 About the same.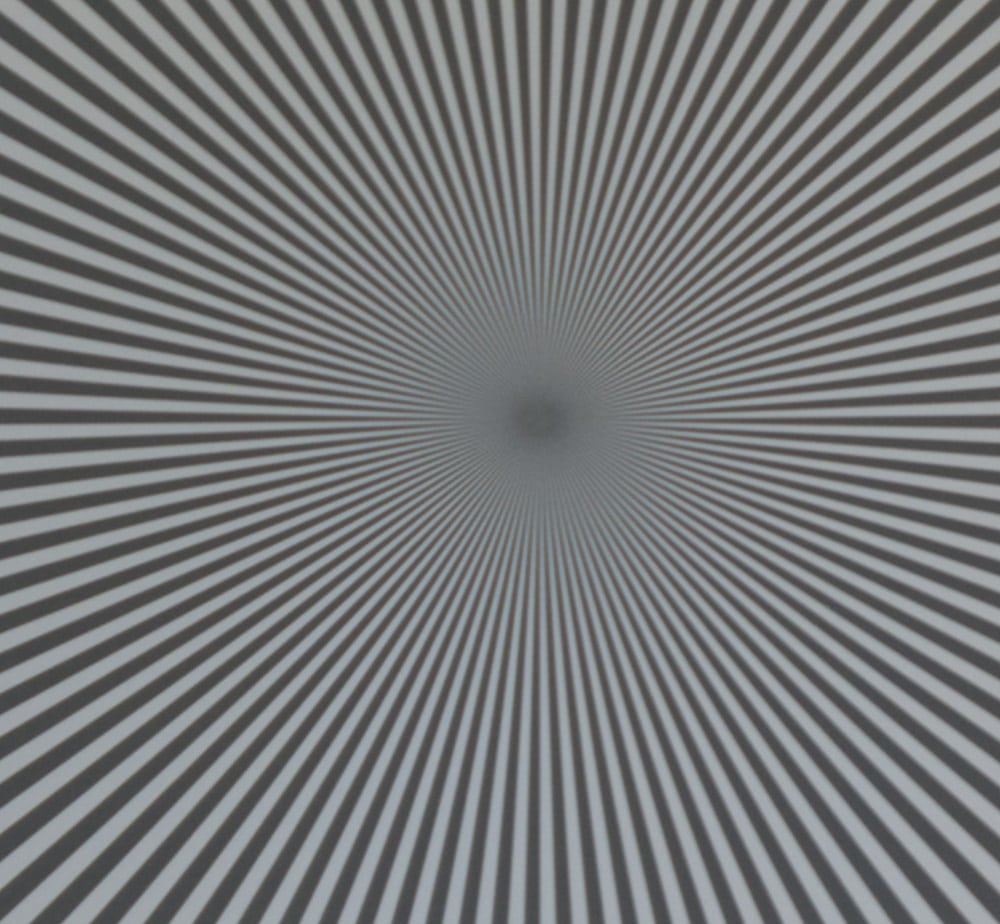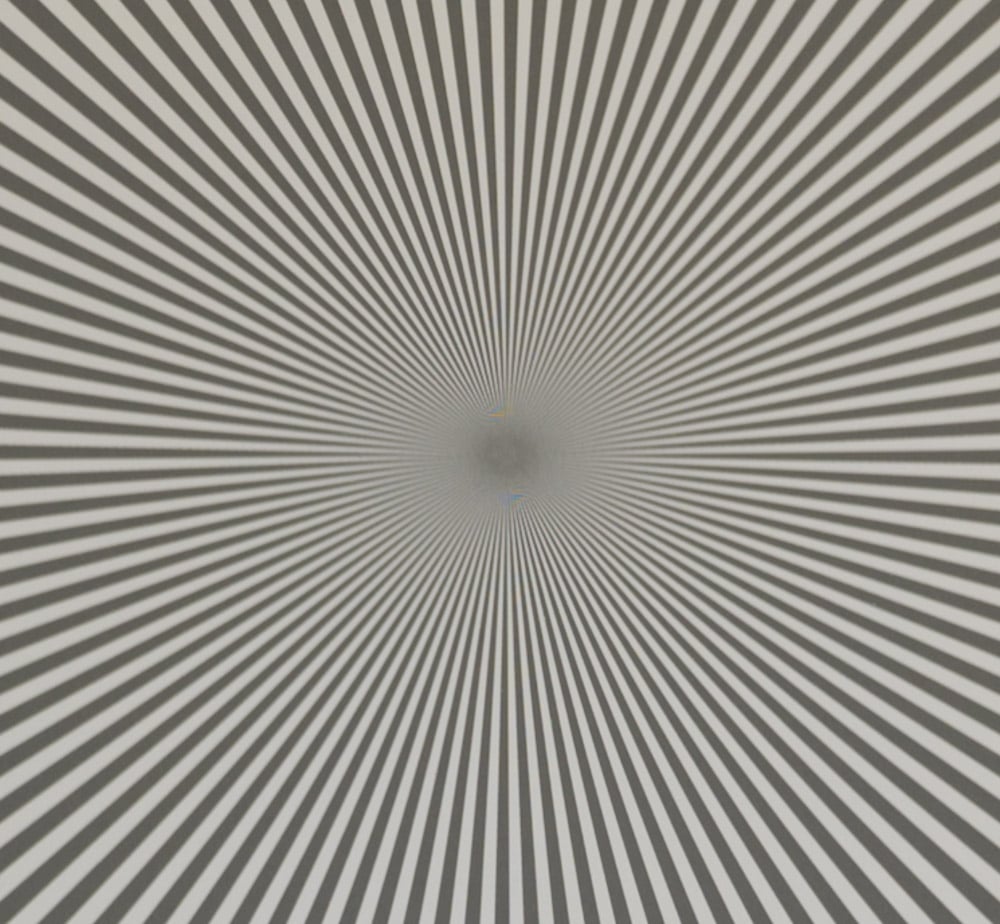 The 110 is somewhat better.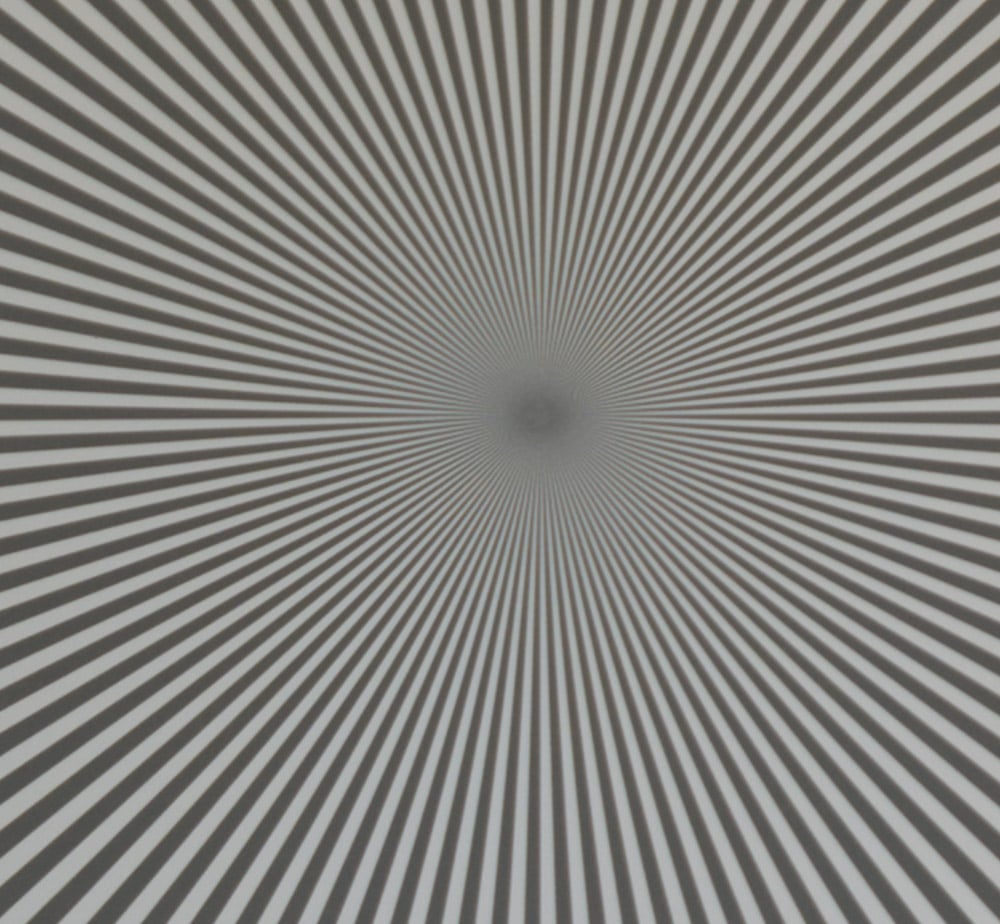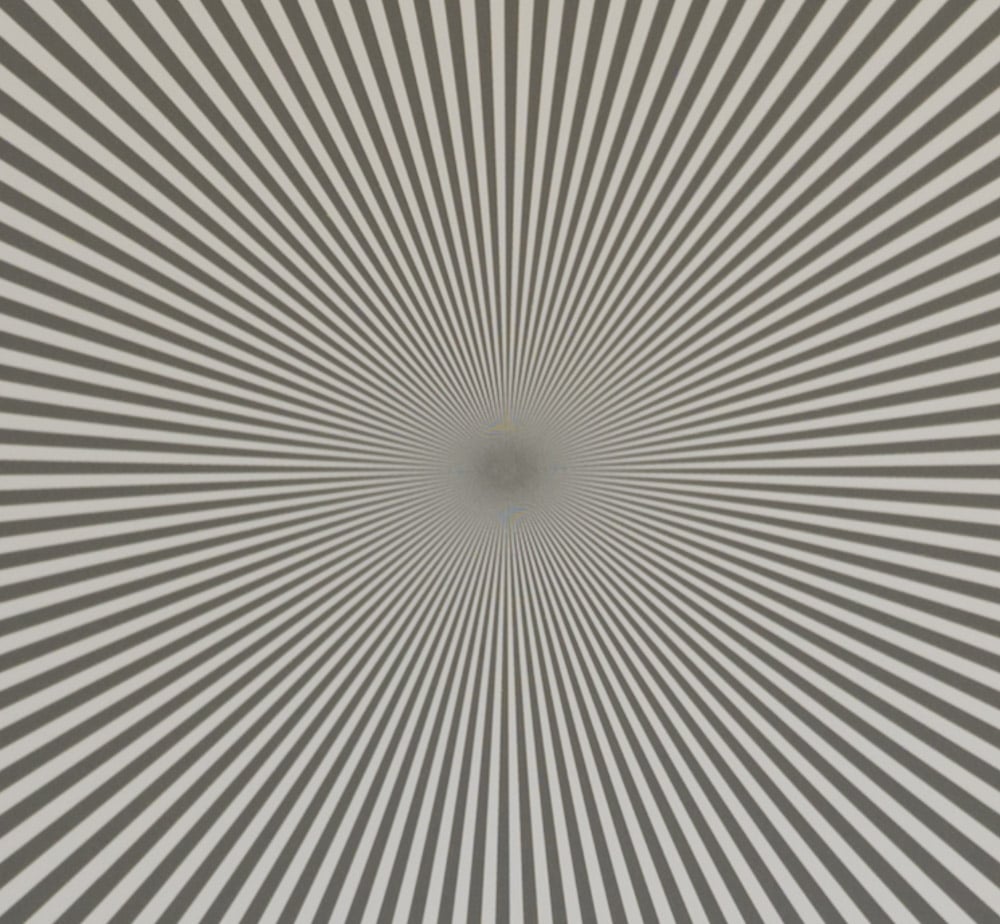 Not much difference.