Early this week, Fujifilm ran one of their sales that got my attention. The kilobuck 50mm f/3.5 for the GFX cameras was knocked down to half that. I didn't really need the lens, but I bit. I guess I'm the kind of customer that Fuji was thinking about when they decided to do the massive price reduction.
I gave it my usual lens screening test — these are wide open at 25 meters: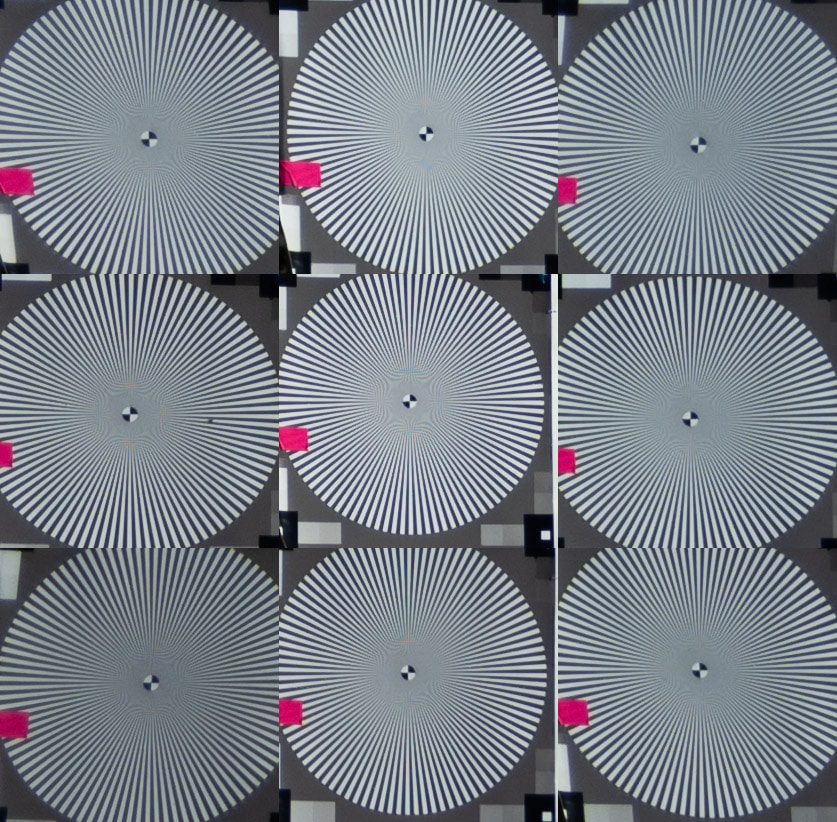 I have a good copy. There is falloff in sharpness in the corners, but it's pretty uniform. There is aliasing in all of the images, so the lens should be plenty sharp enough. It's certainly miles ahead of your average five-hundred-buck full frame camera lens.
I ran an f-stop series with the Siemens Star at about 40 feet. In the center, at about 180% magnification: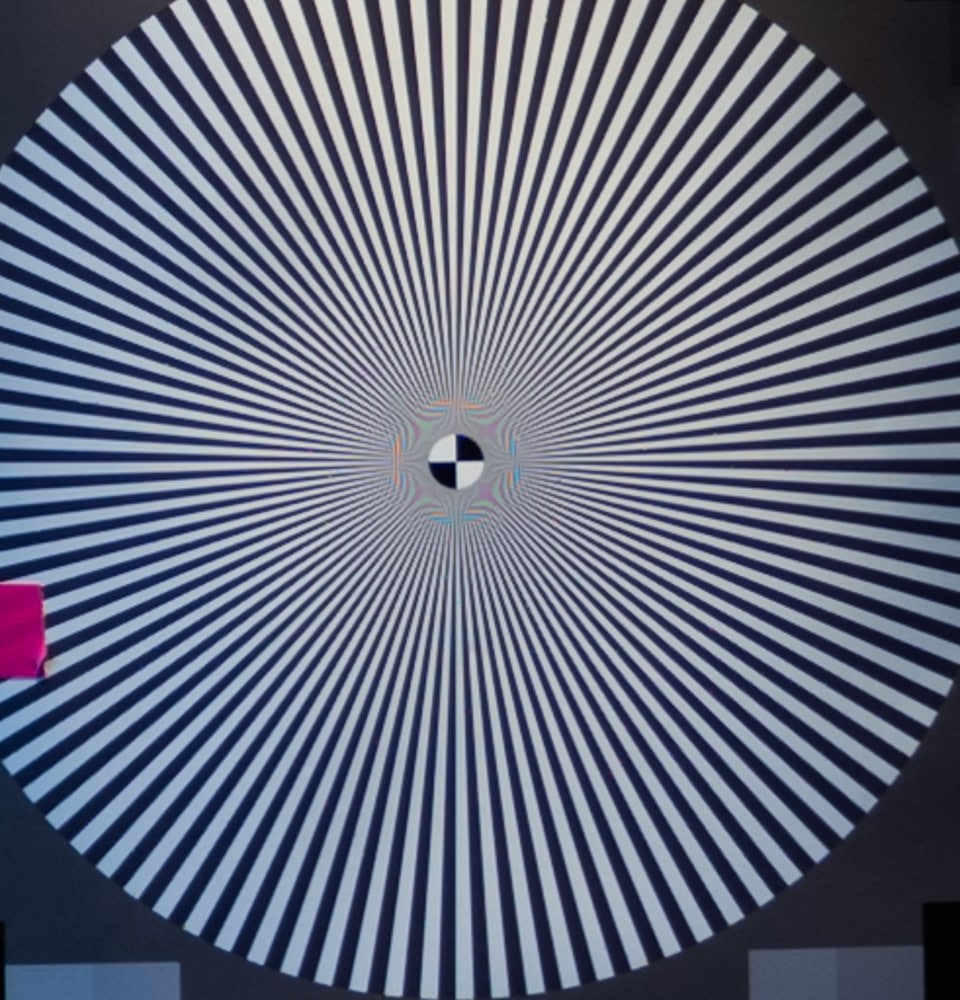 This is excellent performance for a simple lens. I am reminded of the sendup of a wine taster: "It's a naive little domestic, but I think you'll be amused at its presumption."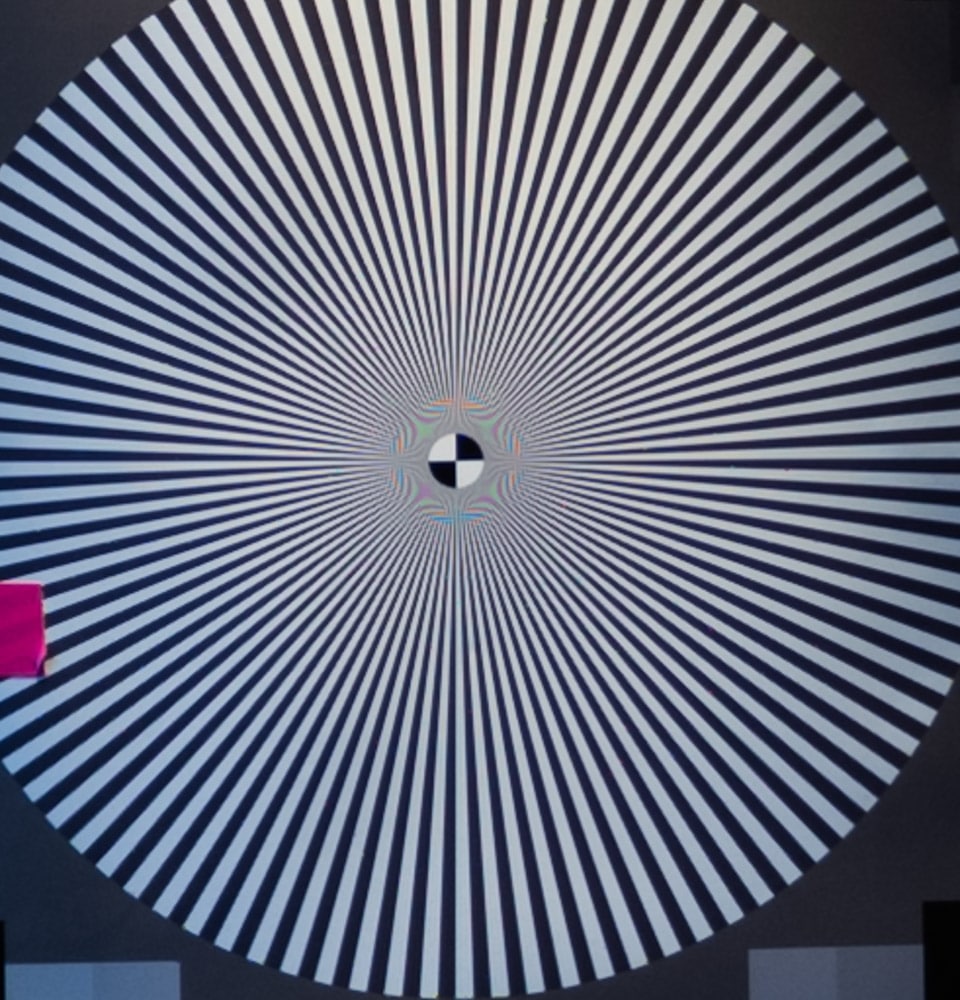 Not much difference, as you'd expect. It's only a third of a stop difference.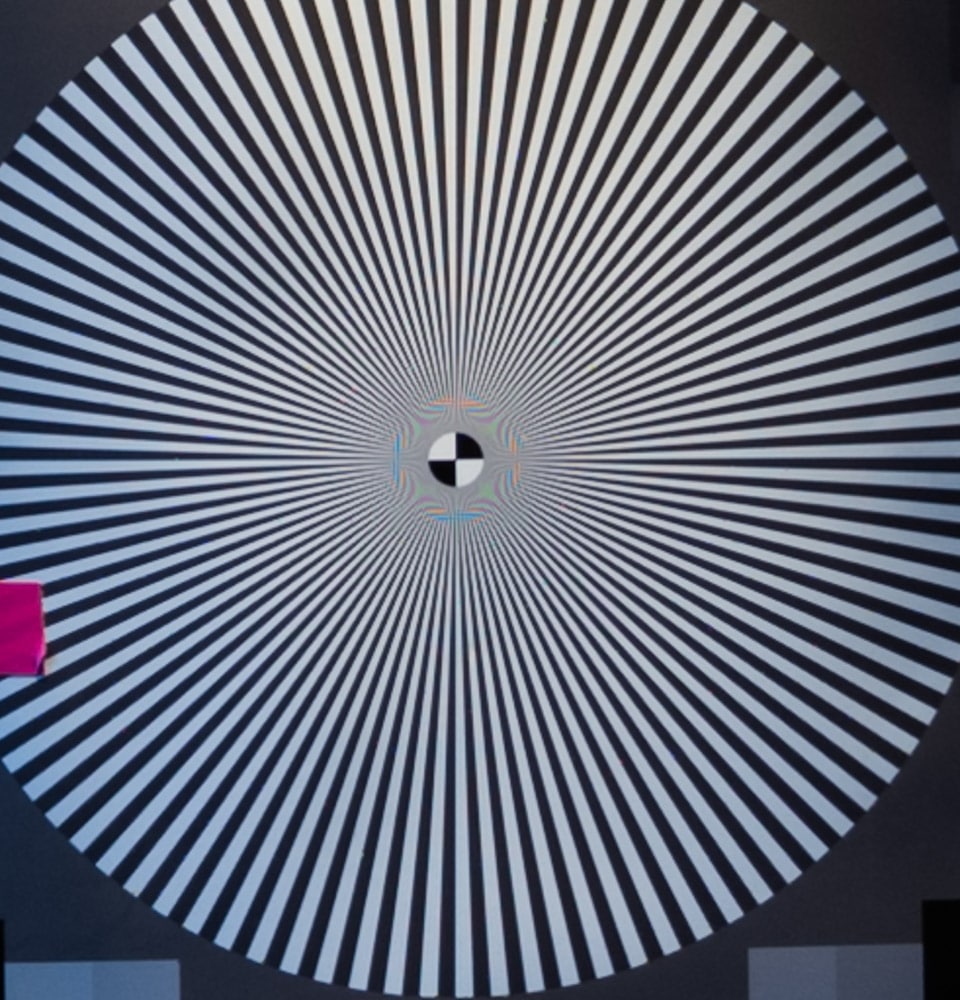 It's not materially sharper at f/5.6 than it is wide open!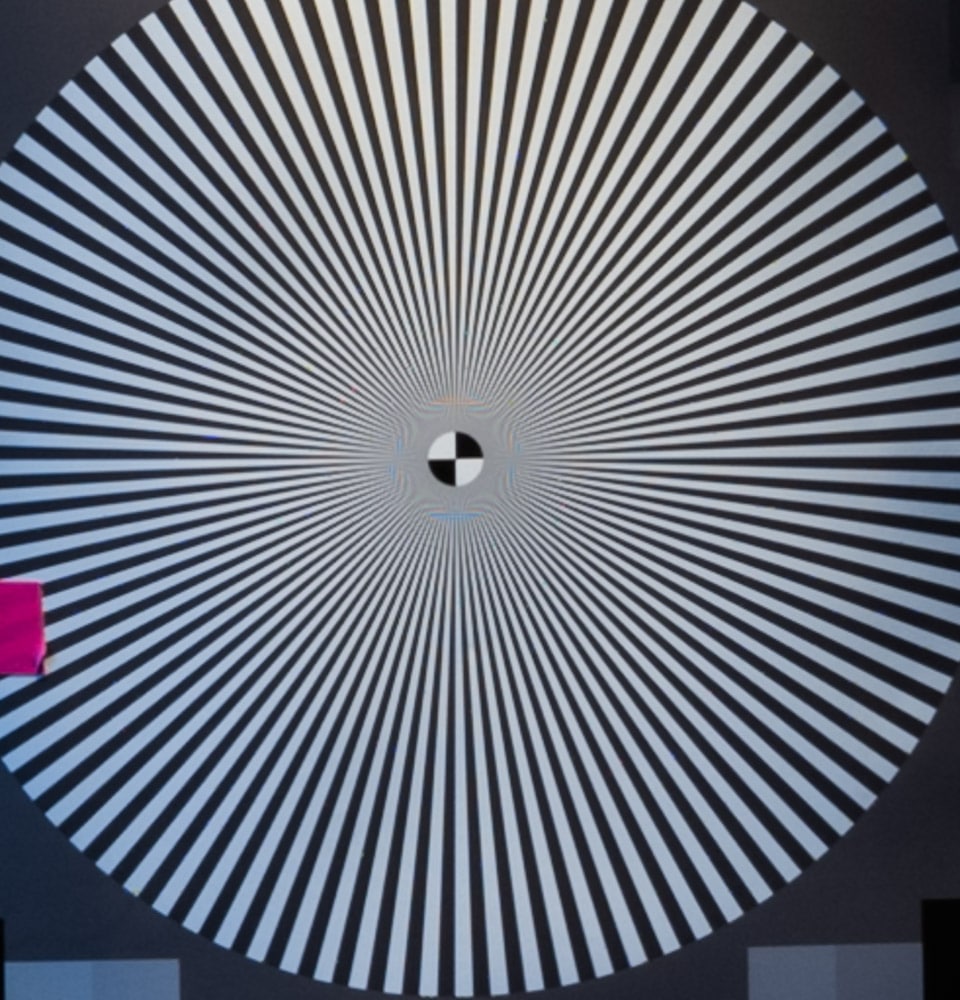 Now we're getting a little softening, but it's still quite crisp.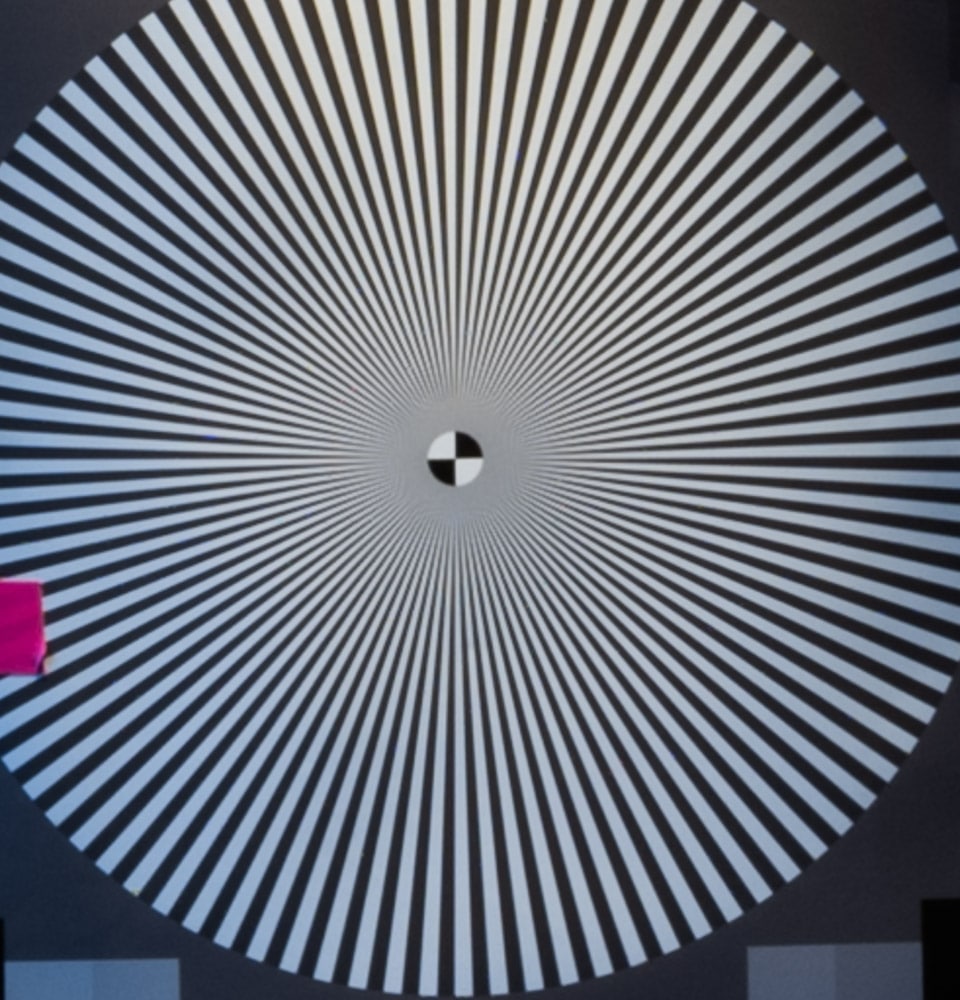 There's still a tiny bit of aliasing, indicating that the lens is still laying down detail that the 100 MP sensor can't resolve.
In the lower left corner: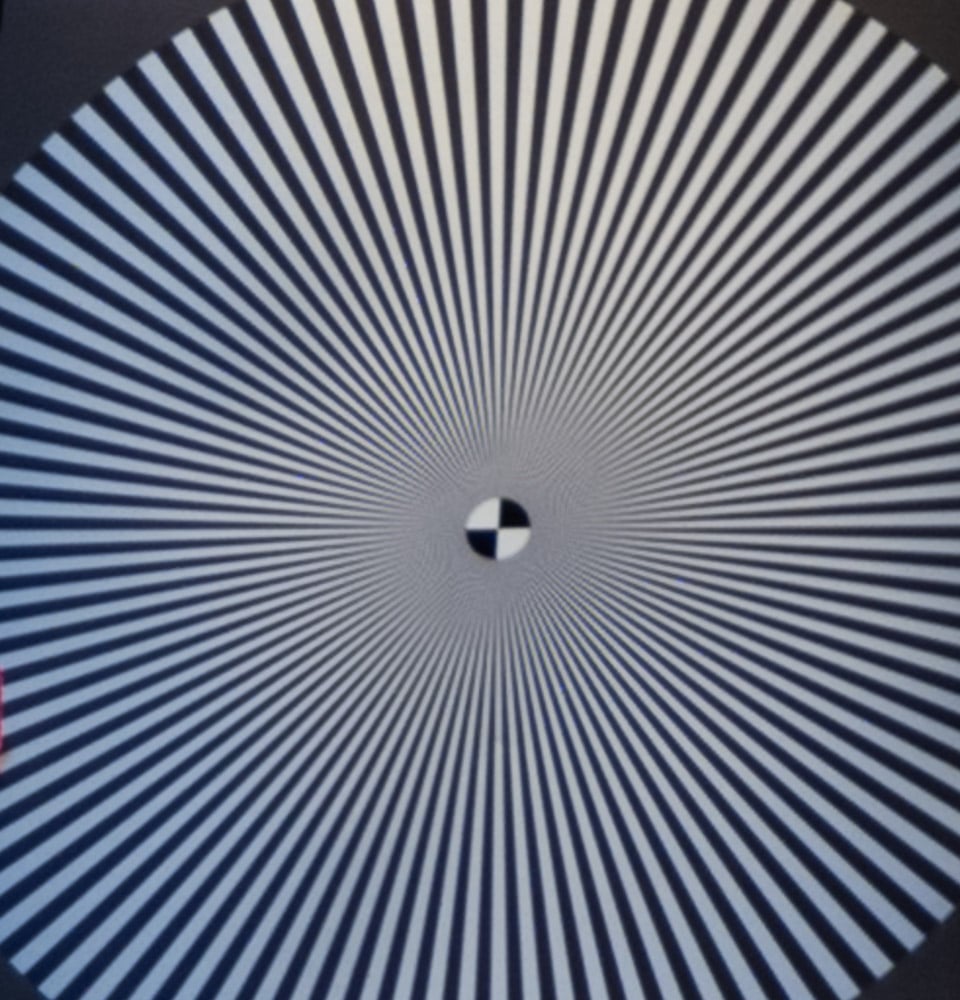 Definitely not resolving as well as in the center, but this is excellent performance for a simple lens wide open.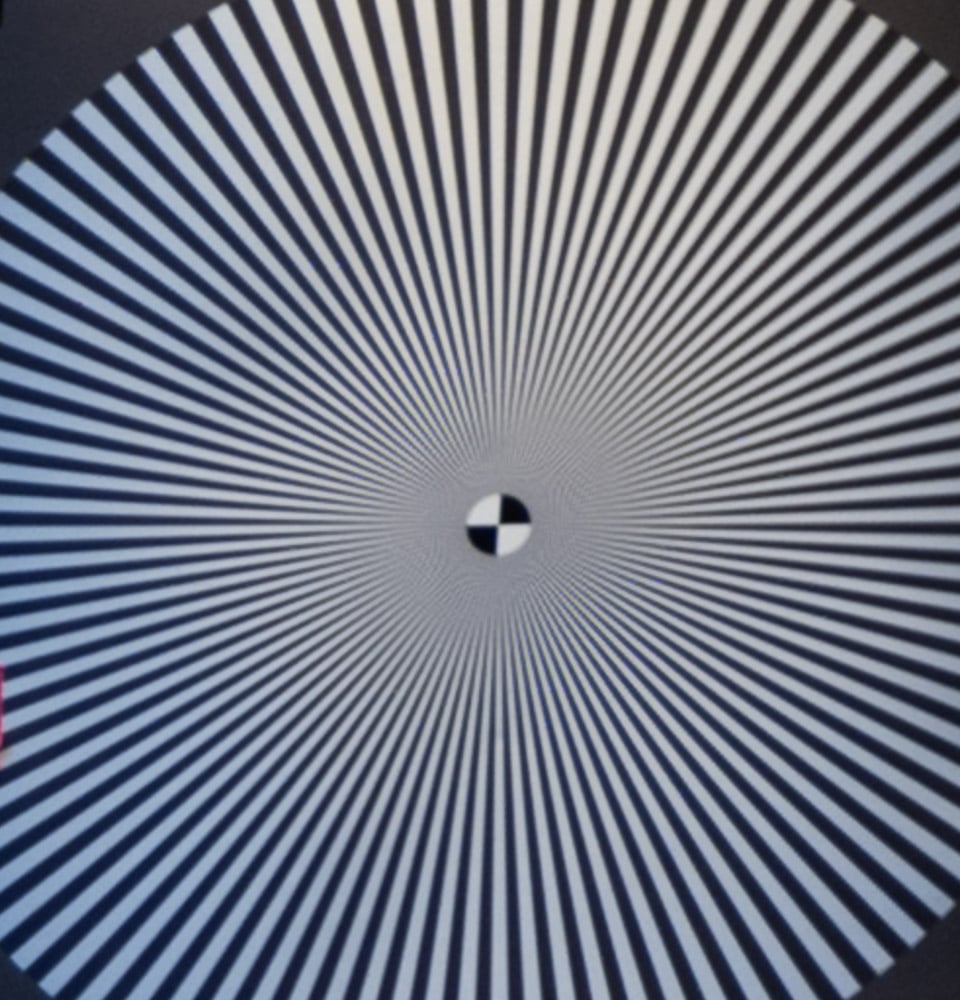 Some improvement.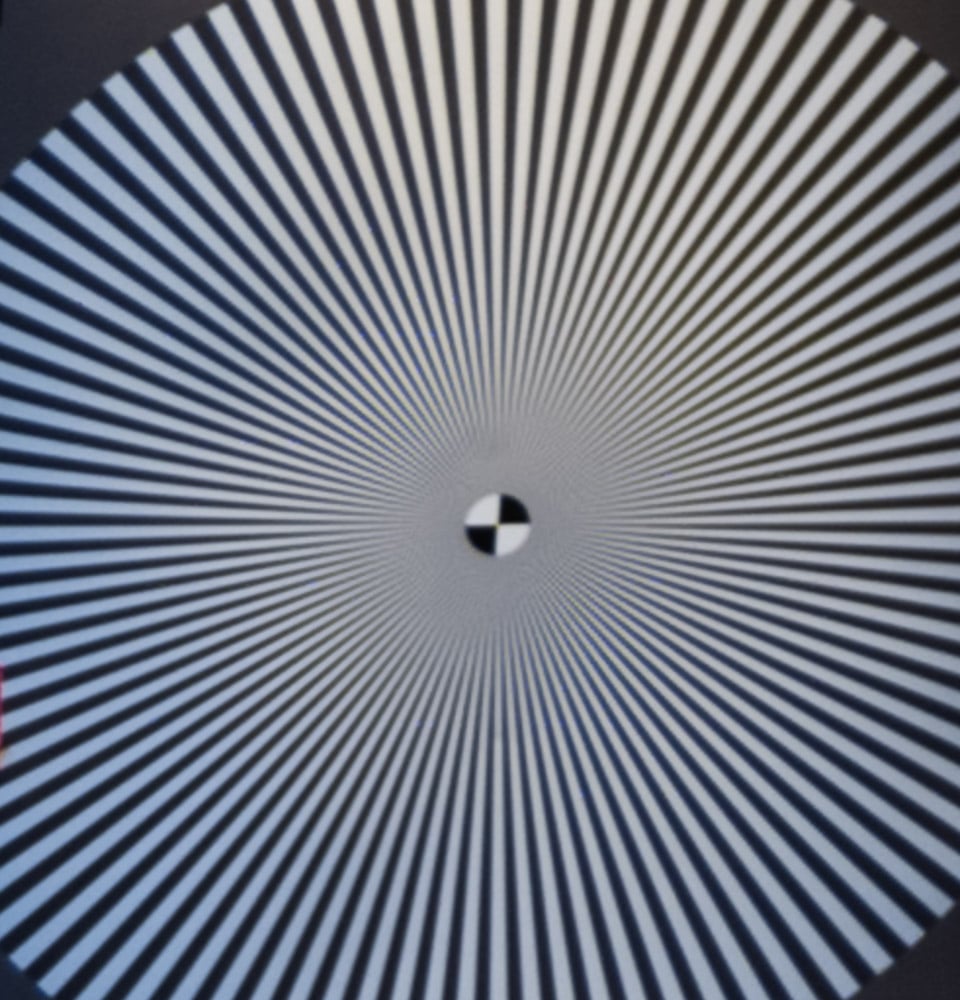 No better.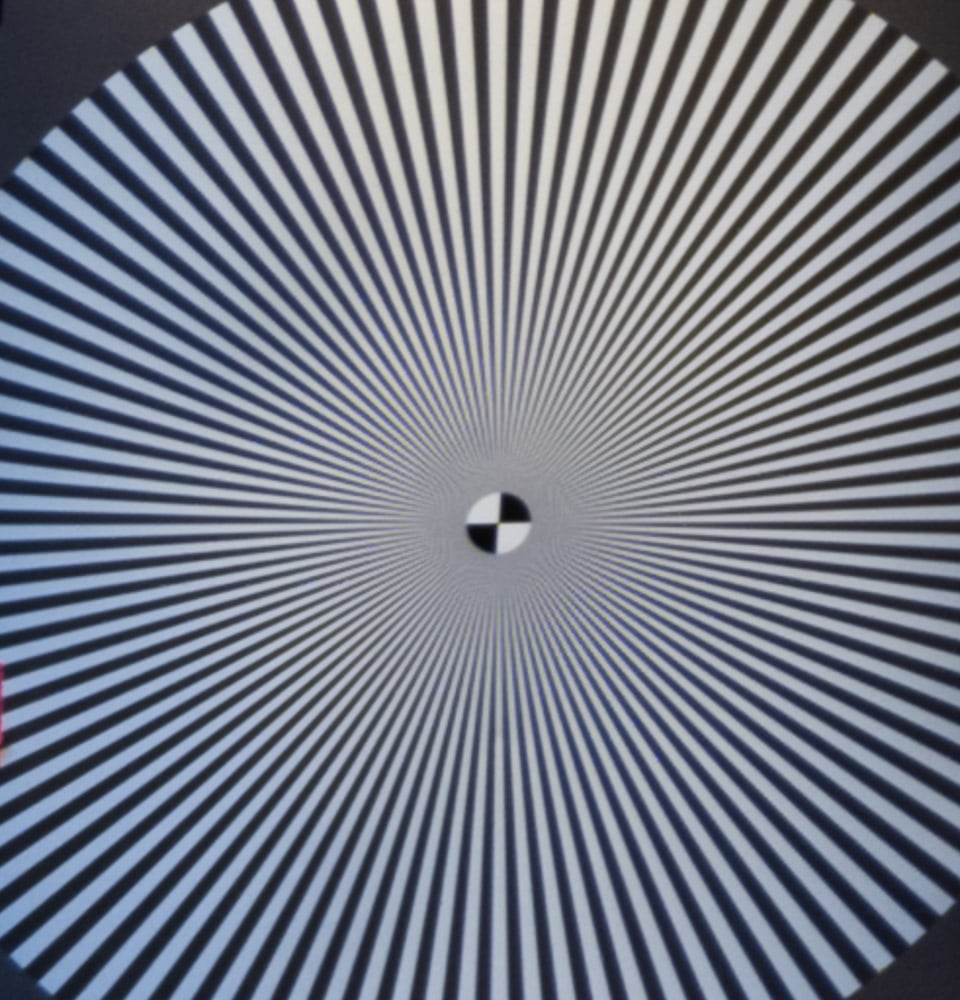 This is as good as the corner gets.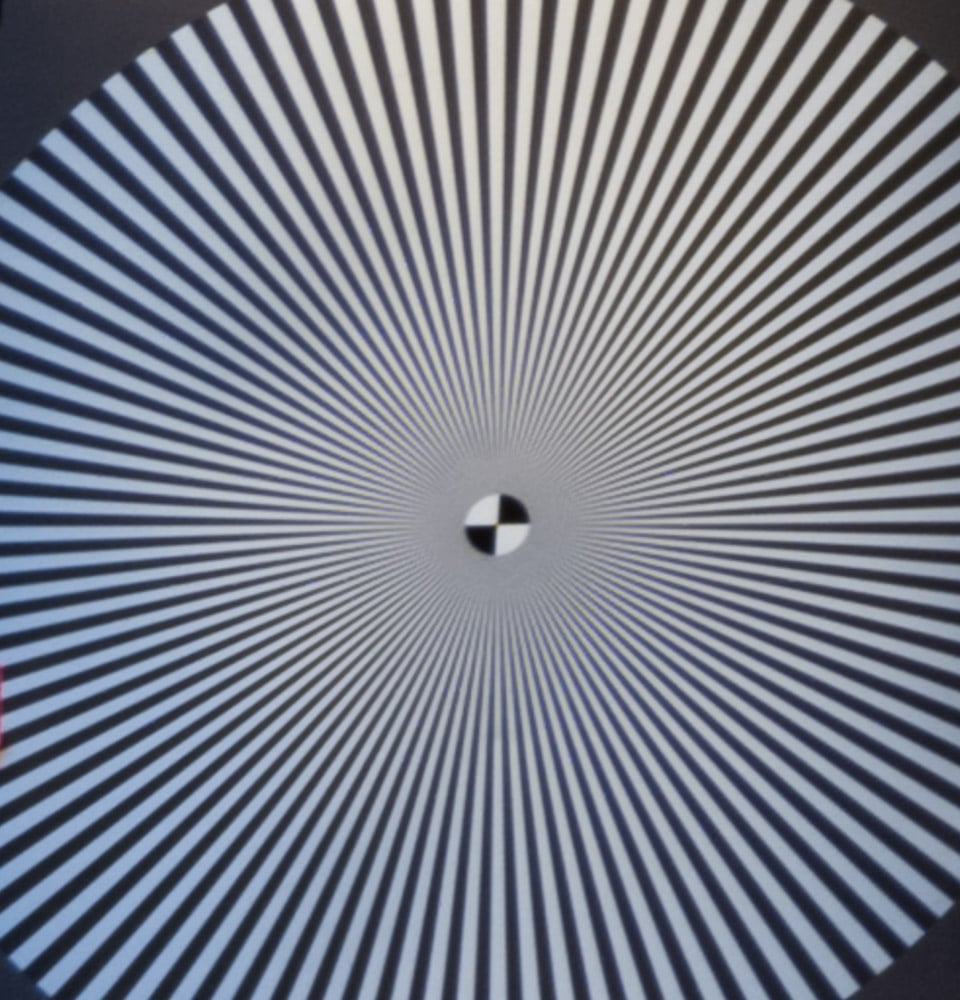 Softening up.
This looks like a good sample of a fine lens.