This is the third post on balancing real and fake detail in digital images. The series starts here.
In the last post, in this series, I showed you some plots of a real sharpness metric and an aliasing metric versus f-stop for an ideal diffraction-limited lens and a camera with a 3.76 micrometer pixel pitch and a 100% fill factor. To tie this mathematical exercise to the real world, both the Fuji GFX 100 and the Sony a7RIV materially fit that description. Those graphs has two measures, and humans, including this one, are biased to seek scalars. You lose a lot when you go from a vector to a scalar space, and the issue of how to weight the dimensions of the vector is infinitely malleable, but I thought I'd give it a whack here.
My proposed metric is simply the normalized amount of energy below Nyquist (which results in accurate reconstruction) minus the (same normalization) amount of energy above Nyquist, which results in bogus (in this case, at least, bogus is a technical term for erroneous) reconstruction.
Here's what that looks like for our diffraction-limited lens, with a Bayer-CFA Nyquist frequency divisor of 1.5: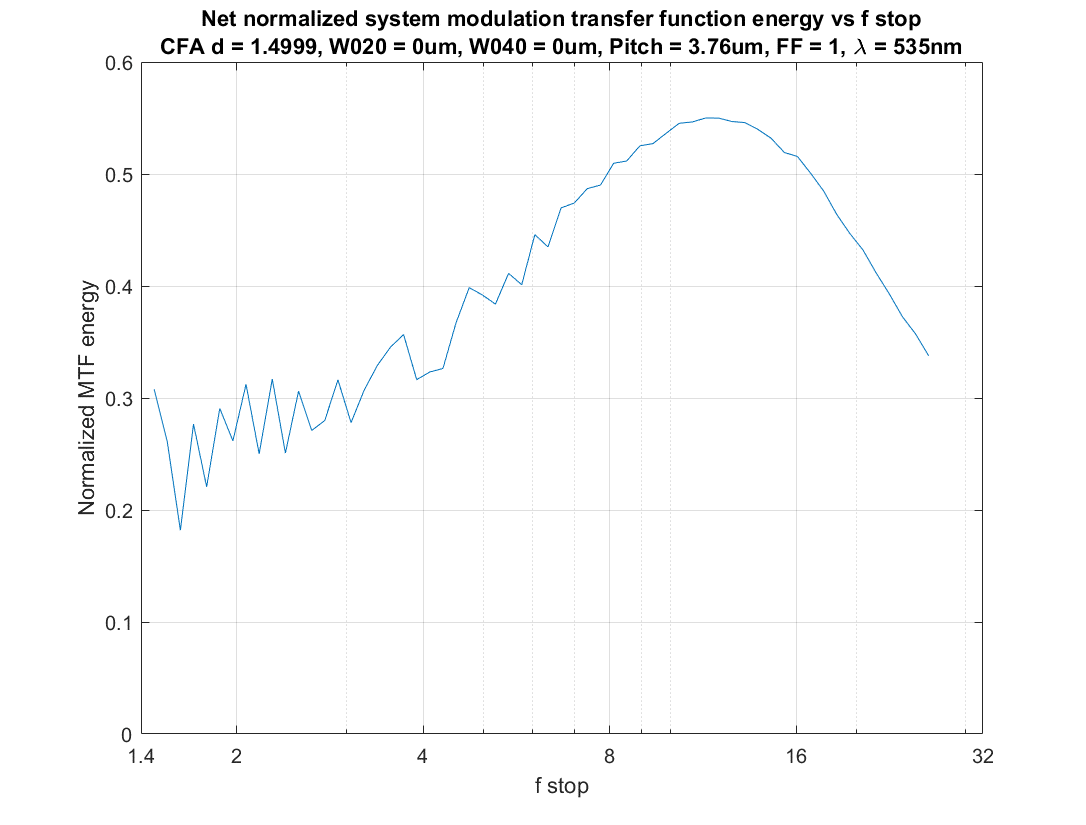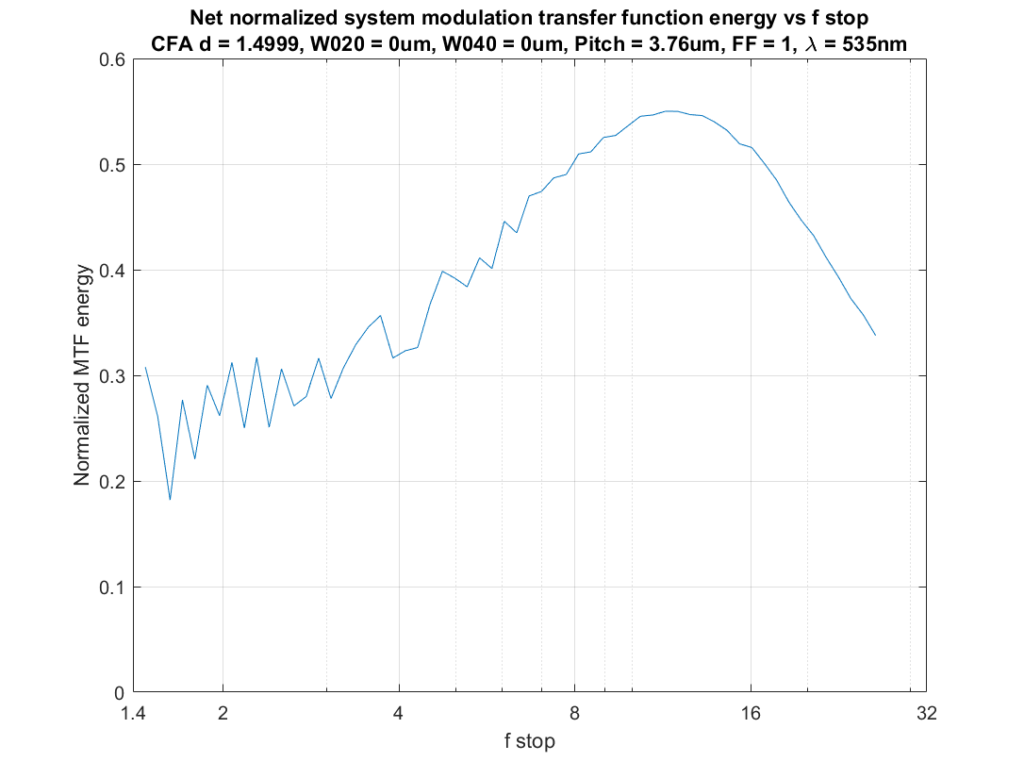 The sweet spot is between f/8 and f/16. That seems like a long way to stop down. Here are some reasons why you might be able to get away with a wider aperture:
Your subject doesn't have a ton of high-frequency detail
Your focusing isn't perfect
Your subject is three dimensional
Your lens isn't diffraction limited
You and your viewers don't notice aliased detail much
You and your viewers actually like the crisp look that aliasing provides