Someone asked me if I knew of a full frame fisheye for the GFX. That would be about an 11 mm fisheye. I didn't know of one, but I do have a Nikon 8-15 mm f/3.5-4.5E zoom fisheye. I mounted it to the GFX 50R with a Kipon F-to-G adapter, and set it to the conveniently placed mark at about 11 mm on the lens barrel.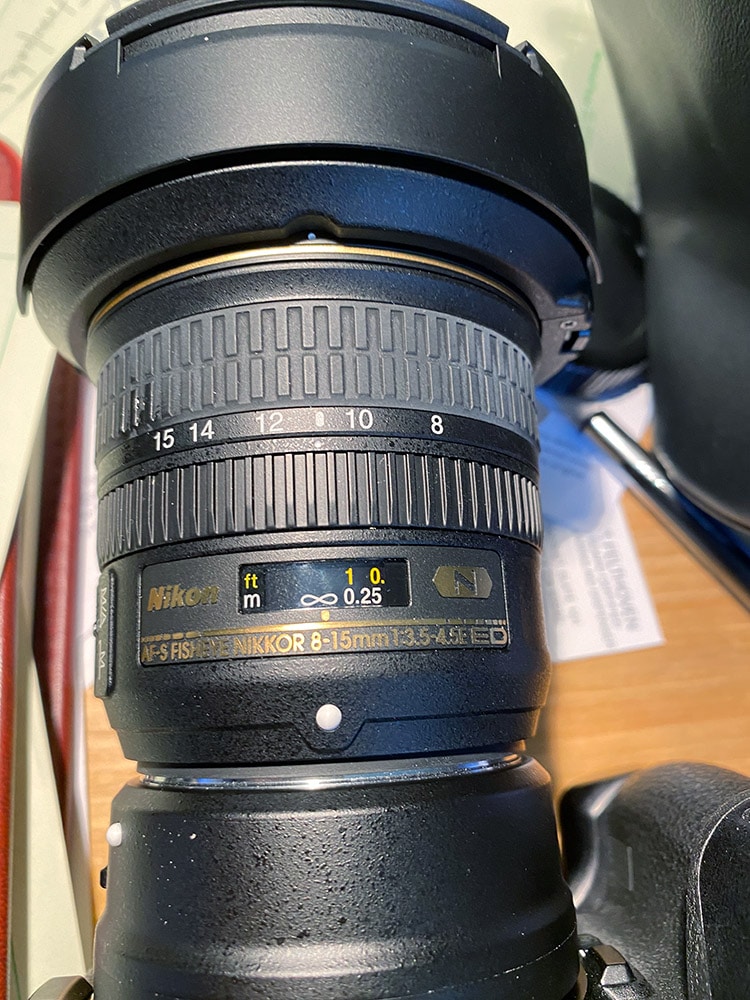 If you take the hood off, it covers.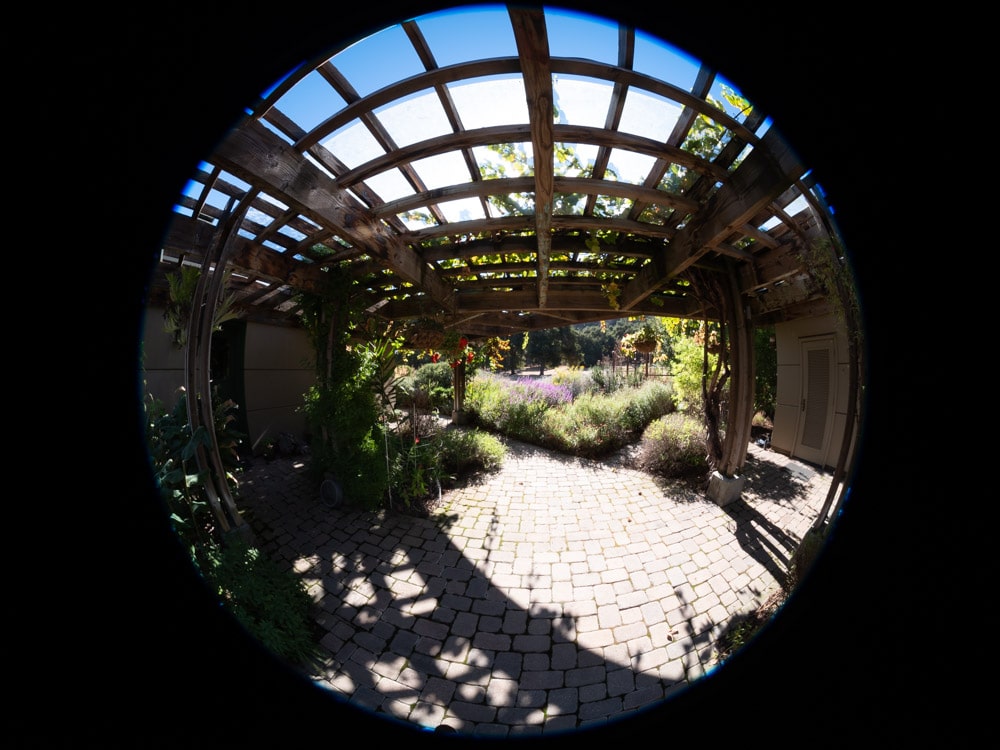 Maybe I should have set the lens to a bit under 11 mm.
Don't get too excited. There are issues:
This is an E lens, which means there's no way to set the aperture with a dumb adapter. There's a workaround where you use a Nikon camera to set the aperture and transfer the lens to a dumb adapter.
The distance markings on the lens aren't sized for manual focusing, and they probably won't be accurate anyway unless you've shimmed your adapter to the right length.
If you've managed to find a smart adapter for the GFX that takes Nikon E lenses, it's worth a try.
Putting the lens on a Z7 via a FTZ adapter and setting the focal length to 8 mm gets us this: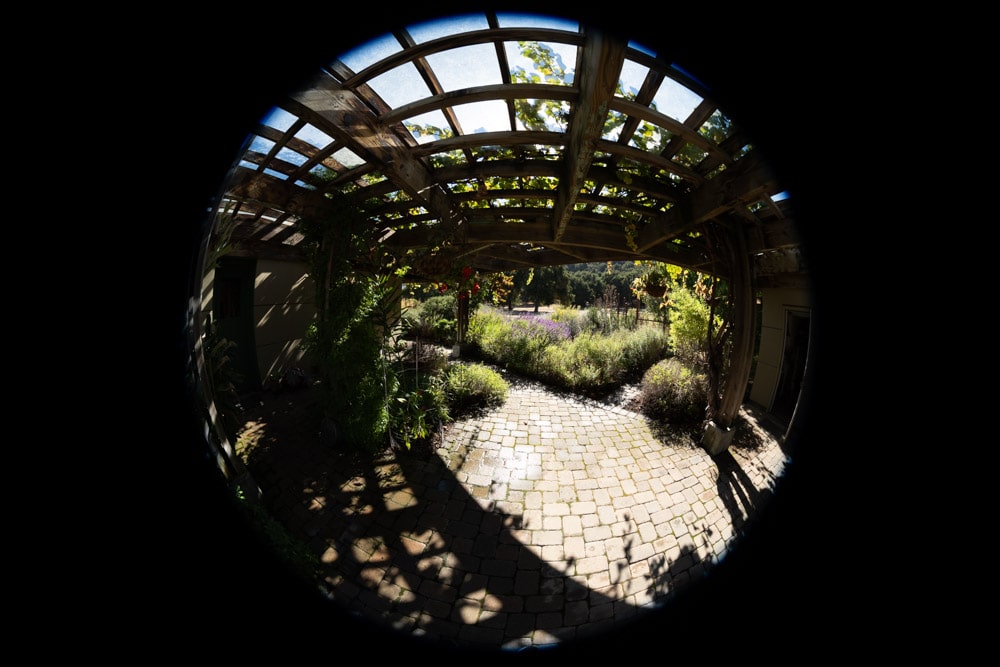 That's a much more convenient way to go. Note the blue ring around the image with both cameras. This is typical of Nikon full frame fisheyes.