Yesterday I reported on using the Fuji GFX 50S and the Fuji 120 mm f/4 macro for focus stacking. One of the images was of this lily: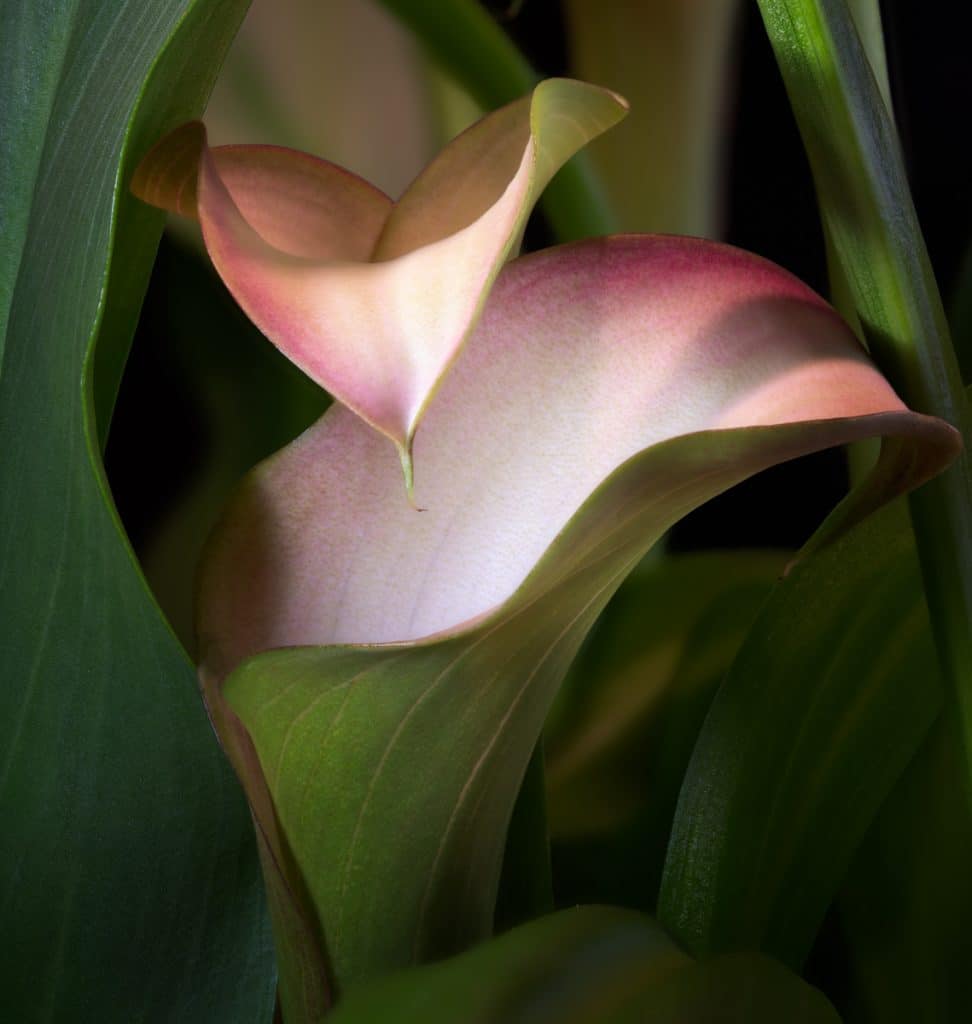 Now I'm going to show you another thing I've been doing with the same subject, lens, and camera.
Here's the setup: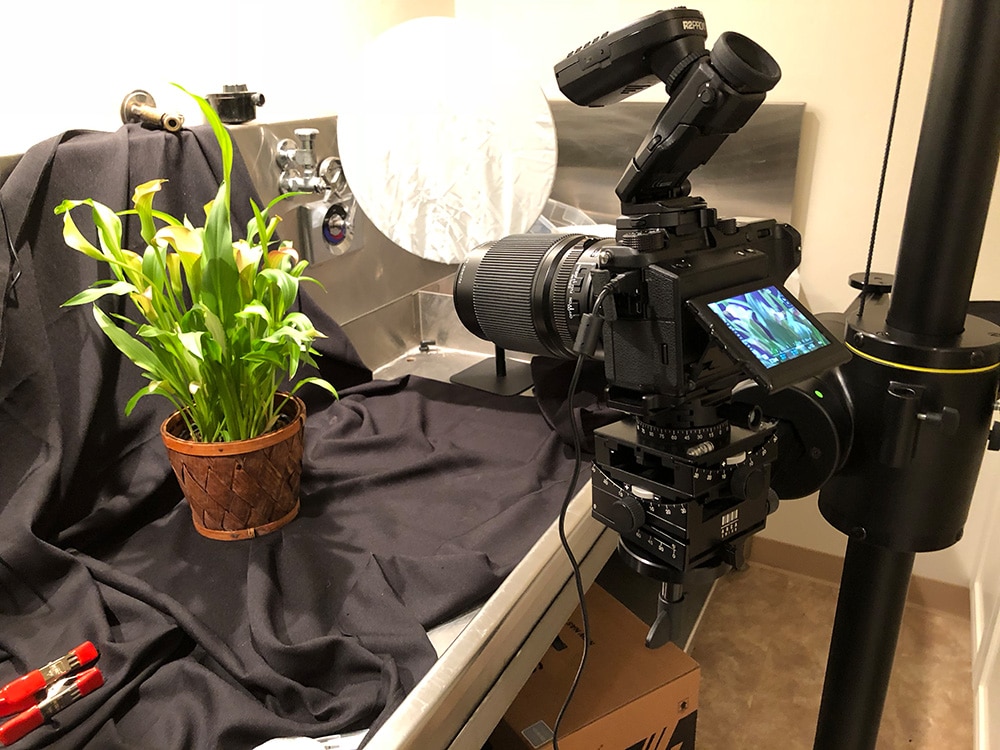 I'm using two lights for most of my painting. The first is a Nicro B22 CRI 95 LED flashlight: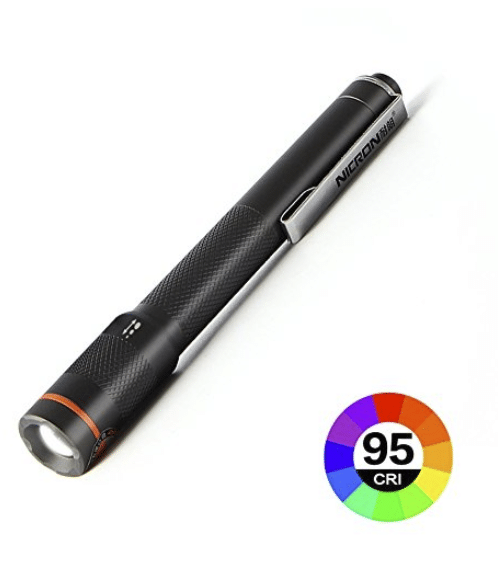 It's not obvious by looking at the above, but this light has a very useful feature: you can adjust the beam angle by pushing and pulling on the part with the red band.
The other is a light made for photography by Westcott: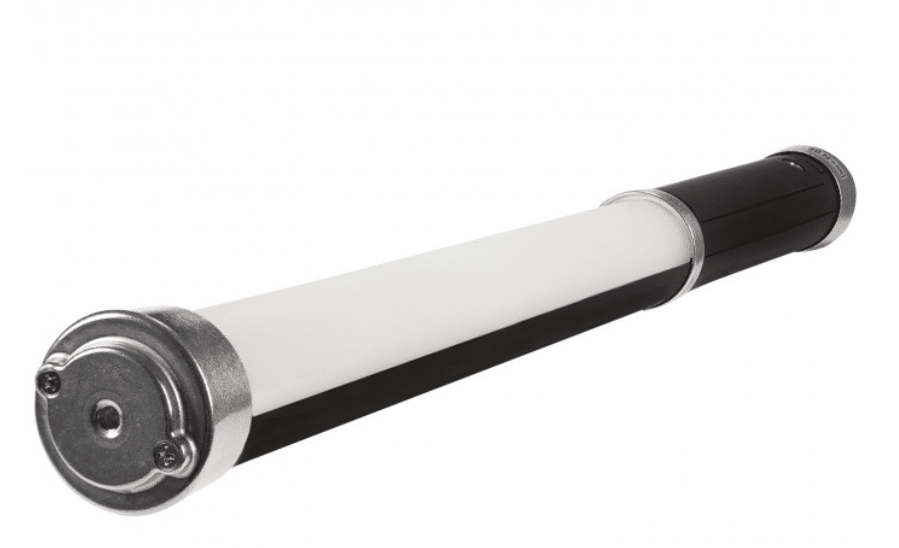 The ICE wand is a couple of feet long and casts a broad, soft beam. It is adjustable in power over a wide range. Color temperature is 5500 degrees Kelvin, which is somewhat cooler than the flashlight.
Here's the result of painting with the flashlight: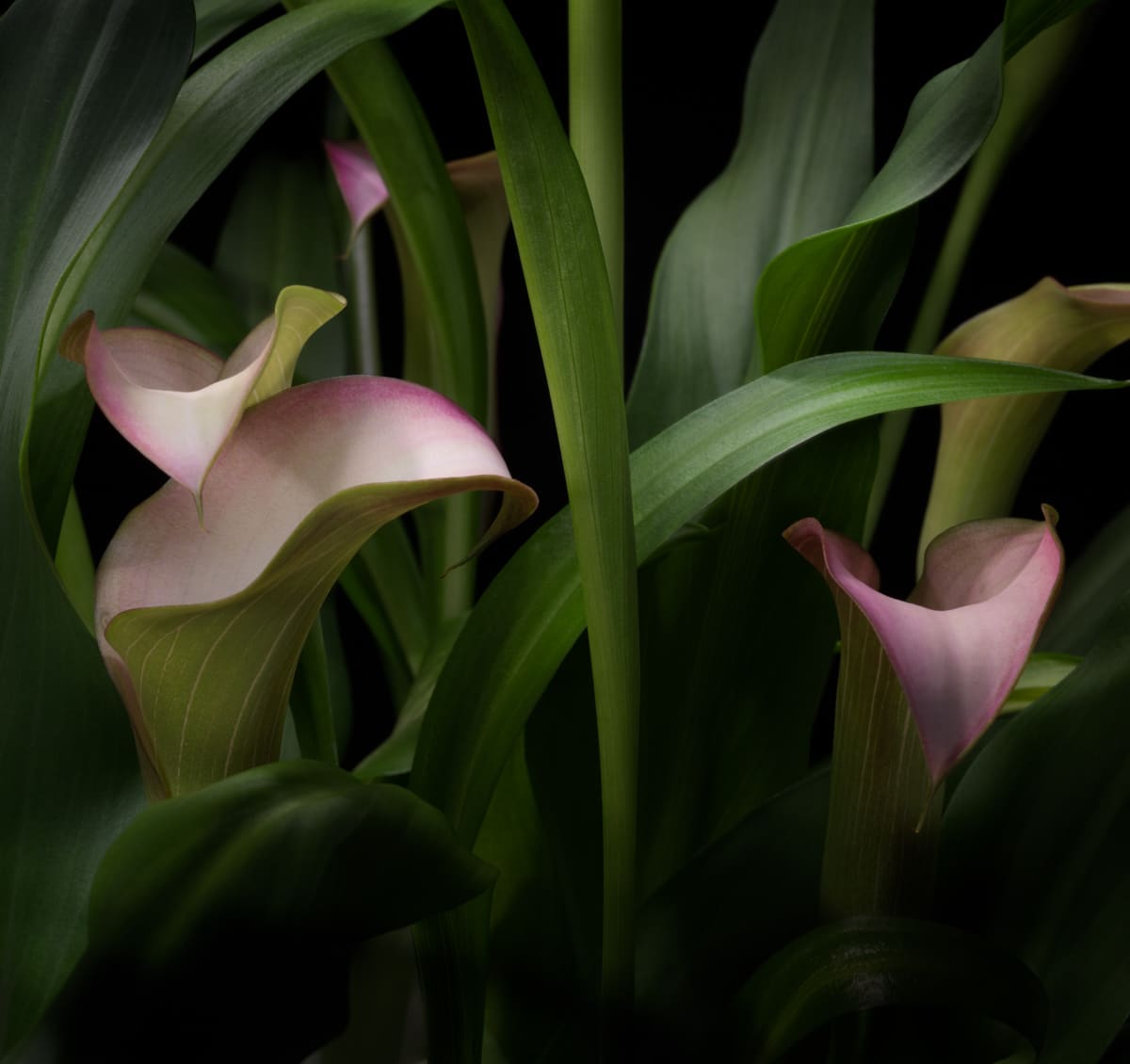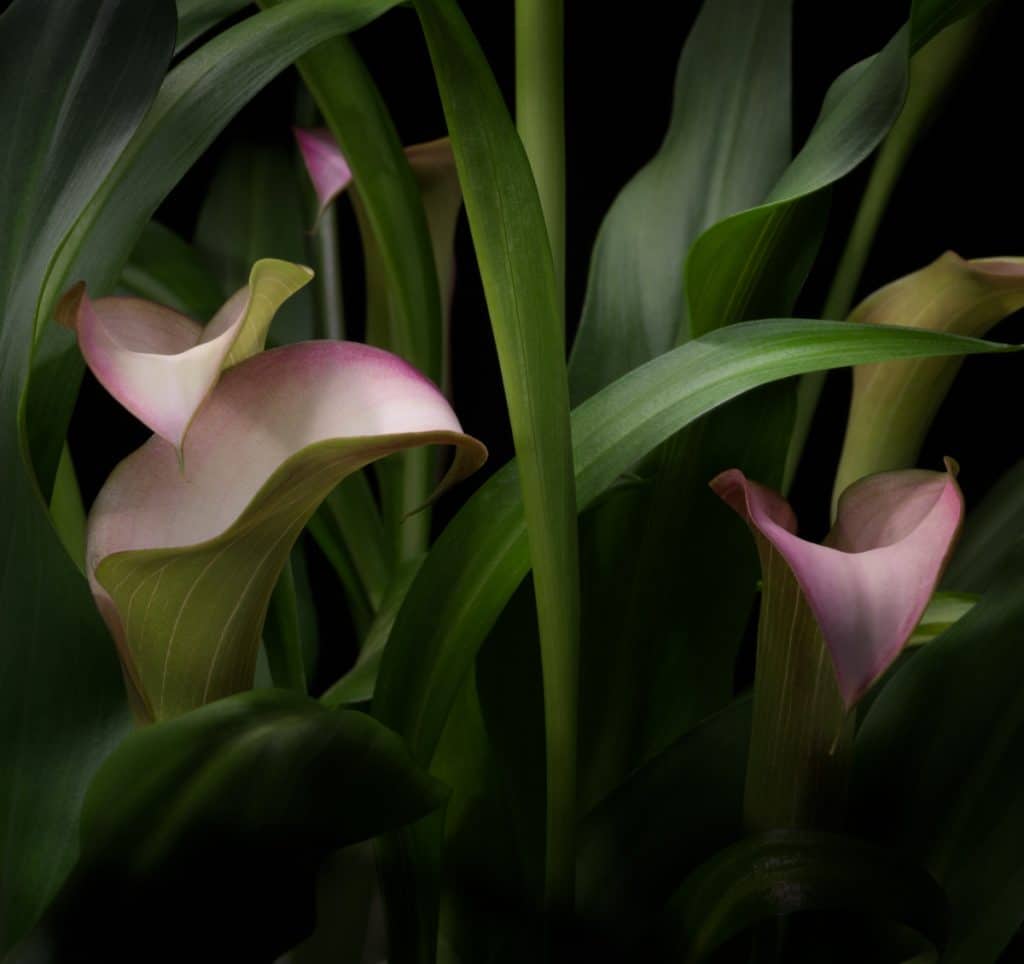 And this is with the Westcott ICE light: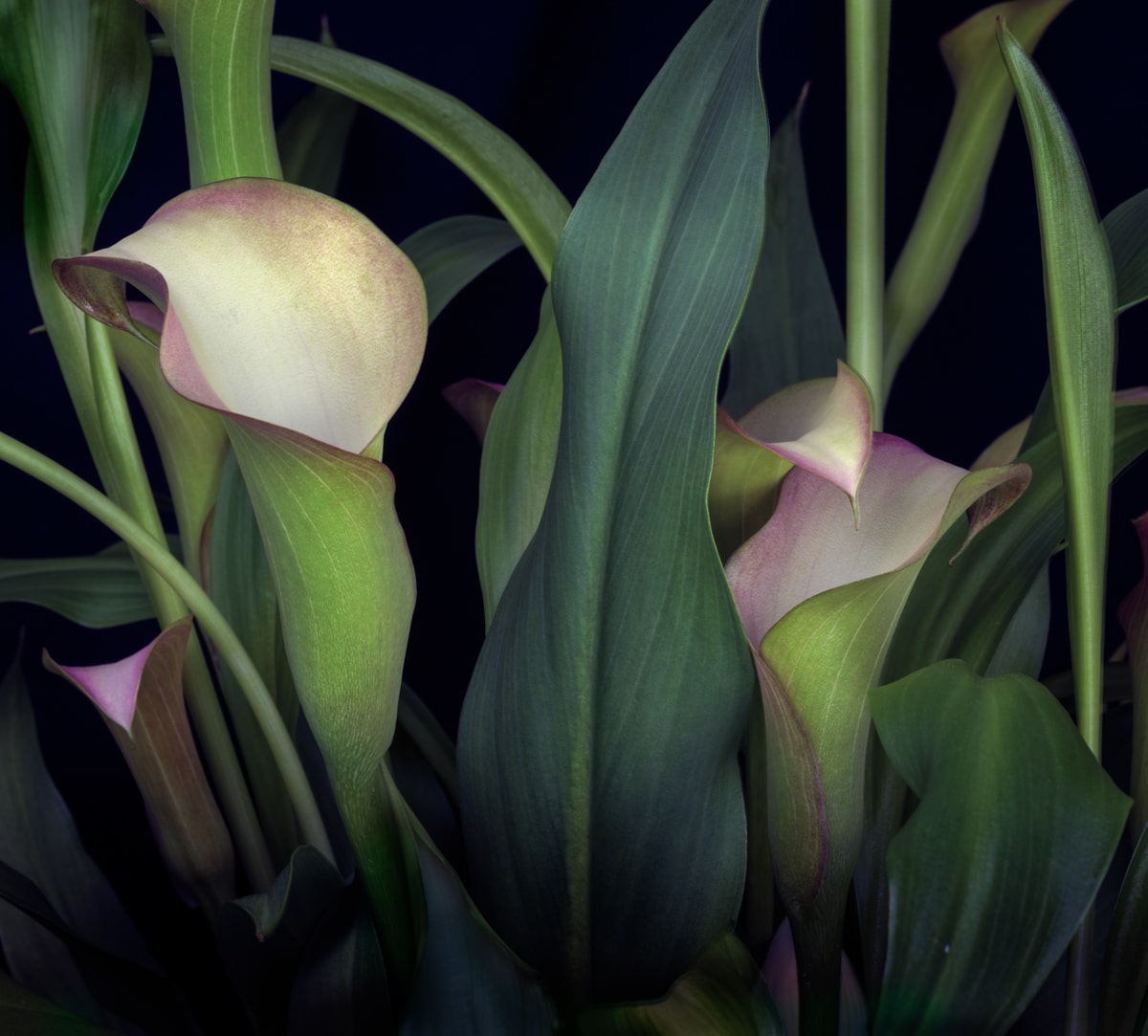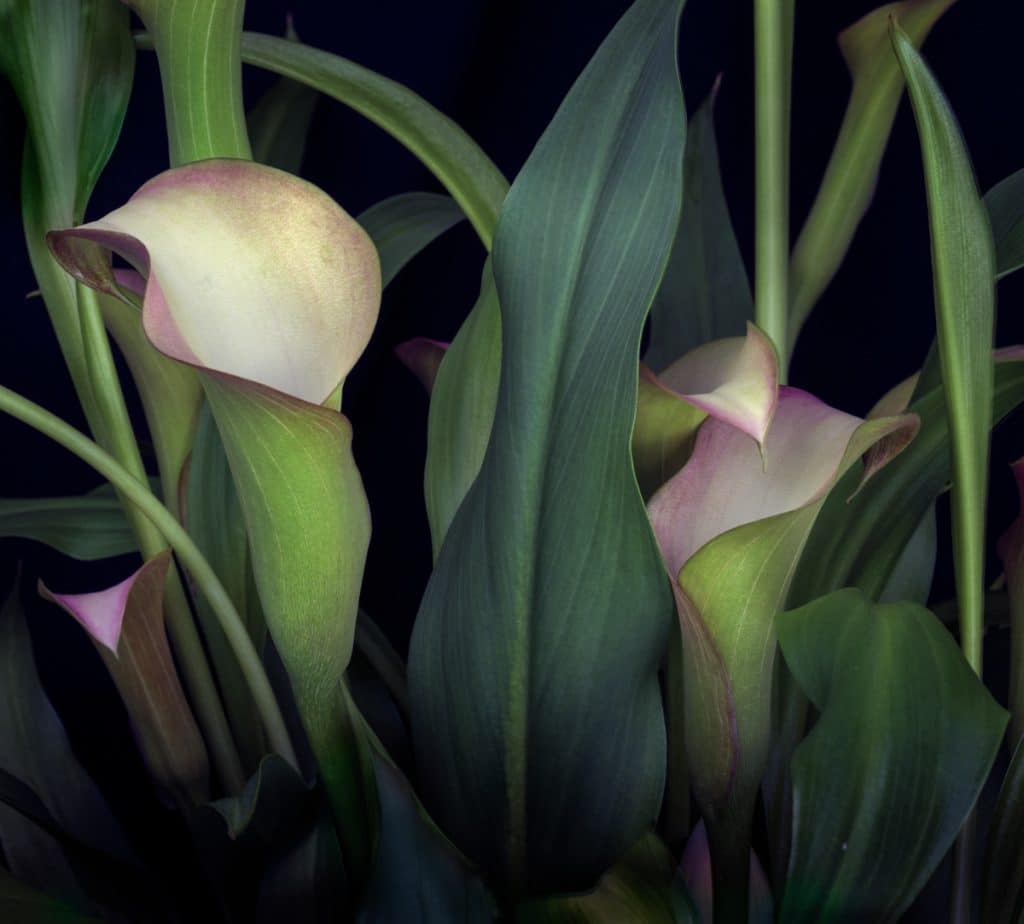 It is difficult to control the specular reflections from the shiny leaves.
This is with both: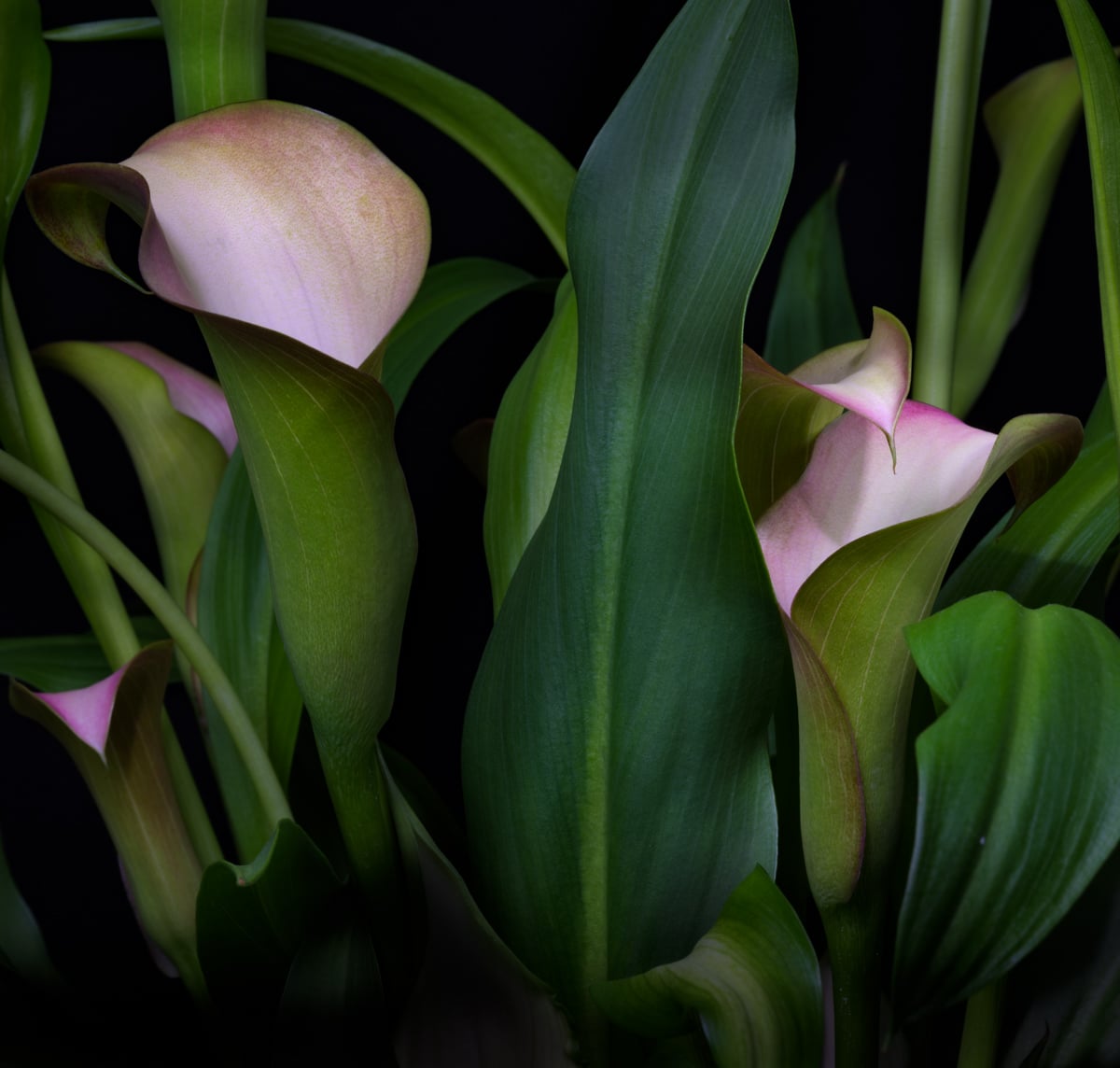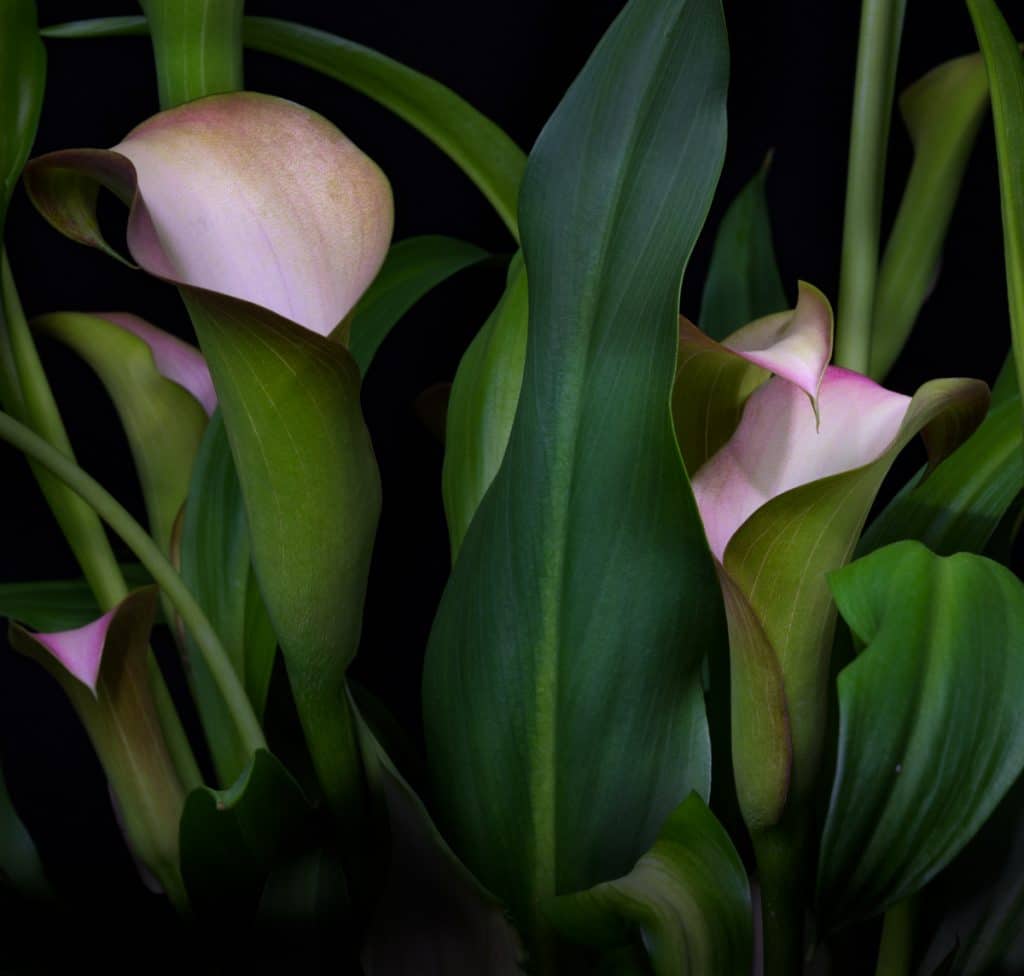 I thought I'd have to work hard to control the two different color temperatures of the lights, but it turned out to be pretty easy. I don't think I'll have to gel one of them.