I wrote a post on the nuts and bolts of the poorly-named focus- bracketing feature that arrived with the current version of the GFX firmware. Now I'll give you a little demo.
The setup: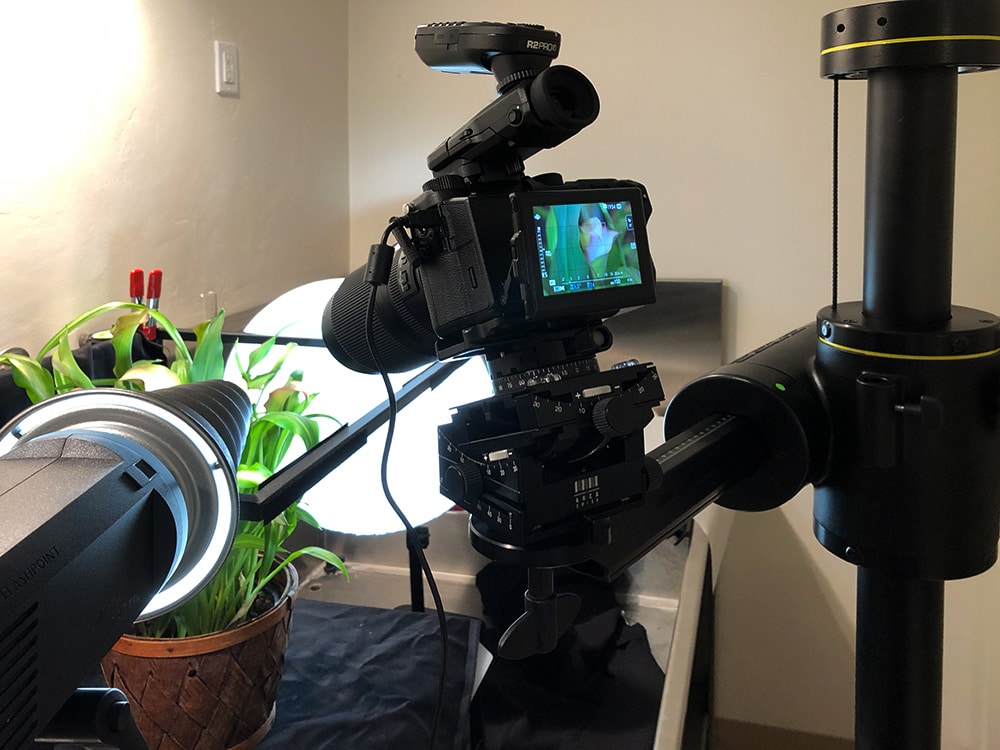 There's a Fuji 120 mm f/4 macro on the camera. The lights are two Godox 600 TTL Pro strobes. I'm not firing the strobes, but just using the modeling lights. There's a Phottix snoot on the near strobe and an 18-inch beauty dish with a diffuser over it on the far strobe. I set the shutter mode to electronic, to avoid vibration. Then I programmed the focus bracketing for 64 shots, using a step size of 7, which gives about a 14 micrometer (um) worst-case circle of confusion (CoC).
I combined the images with Helicon Focus. I tried all three modes, and what you see below is the image with the default weighted-average mode with default settings.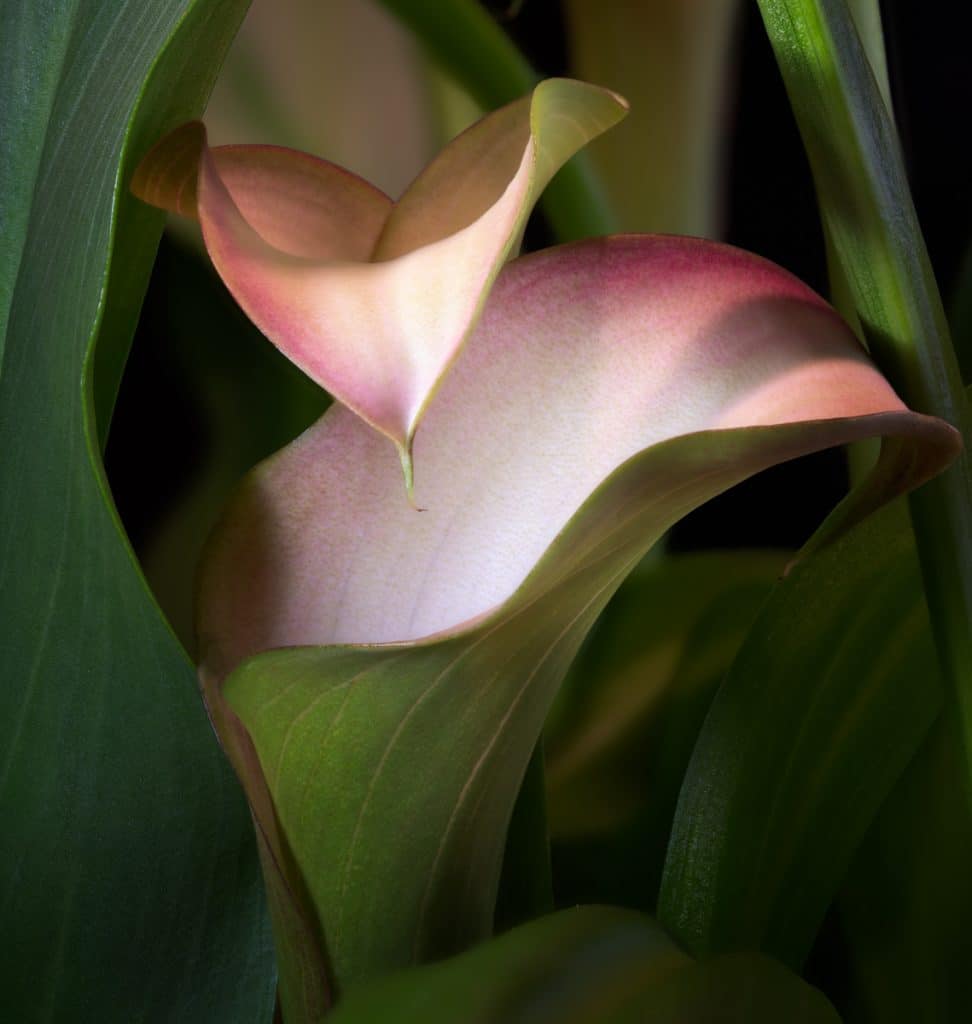 As it turned out, I didn't need all 64 images; about 50 would have been enough. But it's hard to figure out where the camera is going to focus at the end of one of these runs, and it's better to have too many images to stack than too few.
By the way, Helicon Focus is very good at parallelizing its operations and getting the most it can out of the cores available.