There is a recurring theme in many Internet fora that there is a "look" to medium format (MF) images apart from their generally higher acutance and detail, even when shot with lenses and settings that are equivalent to their full-frame (FF) counterparts. The claim is that the look is so strong that it survives downsampling to web resolution.
I am not a believer. I think that the MF look derives from a combination of generally better lenses and generally better photographers. If you compare the images posted on the Facebook GFX group page with those of, say, a Sony a7x one, the images are unquestionably of higher quality. But I don't think that's because the GFX cameras imbue their users with super-photographer powers; it's because most of those folks were pretty darned good before they ever picked up a Fuji MF camera.
But I'm an experimentalist and don't like to have to trust my gut, so I decided to do some testing to see what varying the format, and prety much only that, would do. I started with a Fuji GFX 50S, which has a 33×44 mm sensor. I wanted to compare it with a camera that had a sensor with the same area as a FF camera – 864 square millimeters – but had a sensor with an aspect ratio the same as the GFX's 4:3, making the sensor size 25.46 by 33.94 millimeters. It would be nice if that camera took the same lenses as the GFX 50S so that I could easily take images with both cameras without changing the camera position.
But where to find such an instrument?
Fortunately, I figured out how to make one. I call it the GFX 30S. You start with a GFX 50S and create a Lightroom preset for a centered crop to 4800×6400 pixels. Presto!
I put the 32-64/4 zoom on the GFX (both of them!) and did a trial run. As is often the case, there was an oopsie. The markings on the focal length ring of the zoom are far enough off that the field of view of the GFX 50S and the GFX 30 S was different even when I dialed in equivalent focal lengths. I tried to fix that by bracketing the focal lengths around the correct indicated value. It turns out that you need to match focal lengths quite accurately in order to make the comparisons look alike, and I never managed to gets sets of images that matched well enough to prove the point.
Another problem was setting equivalent f-stops. The GFX 30 S needs an f-stop that is somewhat over two-thirds of a stop wider than the GFX 50S, but well short of a full stop wider. Getting that difference set accurately proved to be as difficult as setting the focal length accurately.
As if that wasn't bad enough, focusing turned out to be an issue. I initially told the camera to autofocus on Chauncey's (that's the name of the bronze bunny) nose. The focus from image to image turned out to be soo far off that it affected the far-OOF bokeh. I tossed all those shots and fell back to manual focusing. It's not that the AF in the GFX is inaccurate, exactely, it's that the AF area can't be set small enough for this subject.
So, ultimately, I wasted most of a day and never did get a set of images that made the comparison I was trying to make. For what it's worth, here's one set of images with a focal length of 64 mm for the GFX 50S and 49 mm for the GFX 30S. It won't take too much in the way of close inspection to see the differences created by lack of equivalency in focal length and aperture.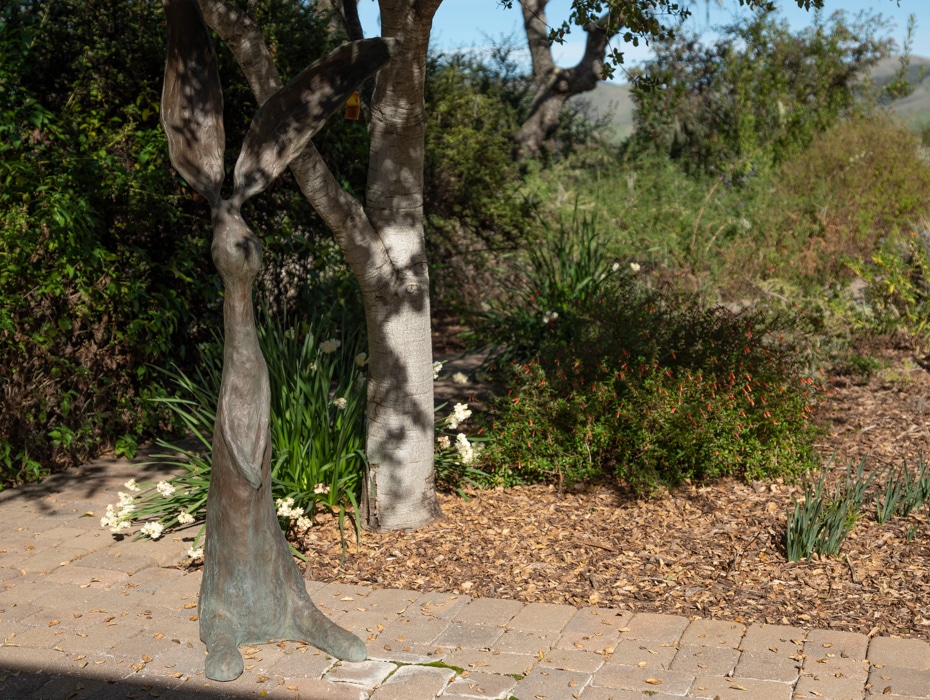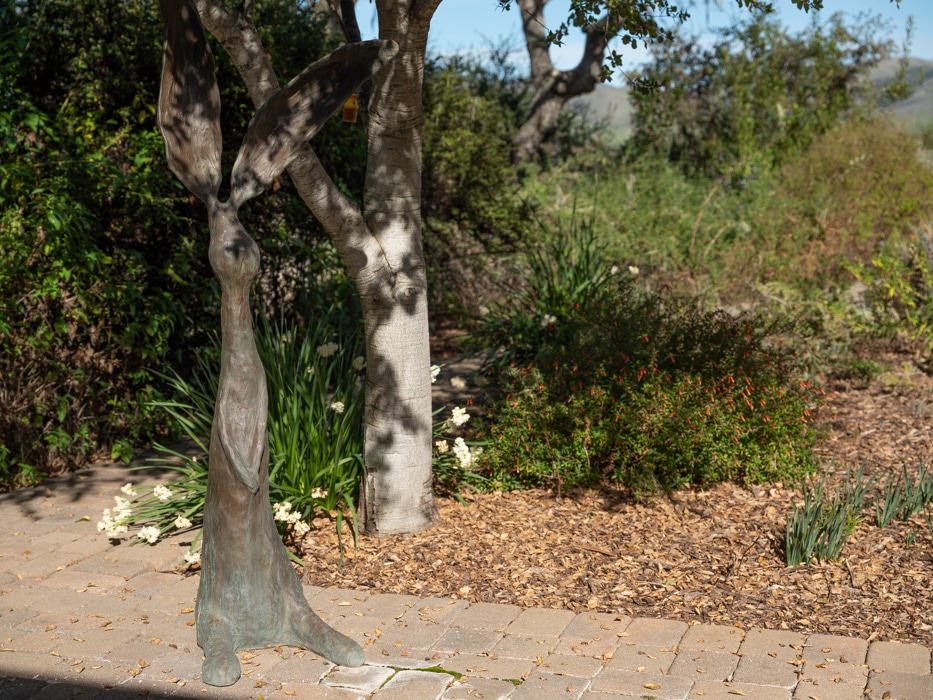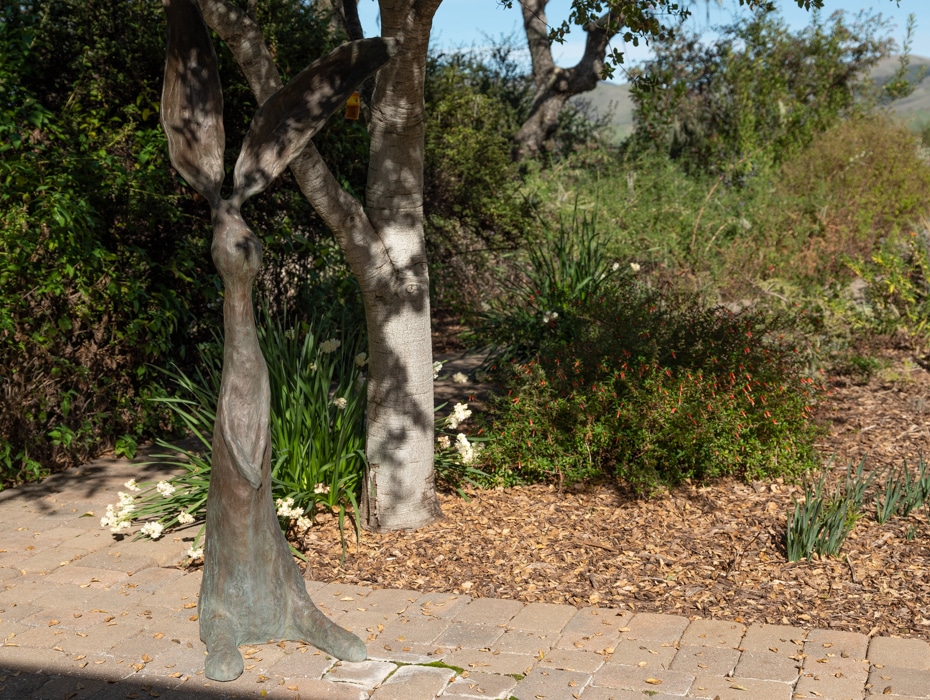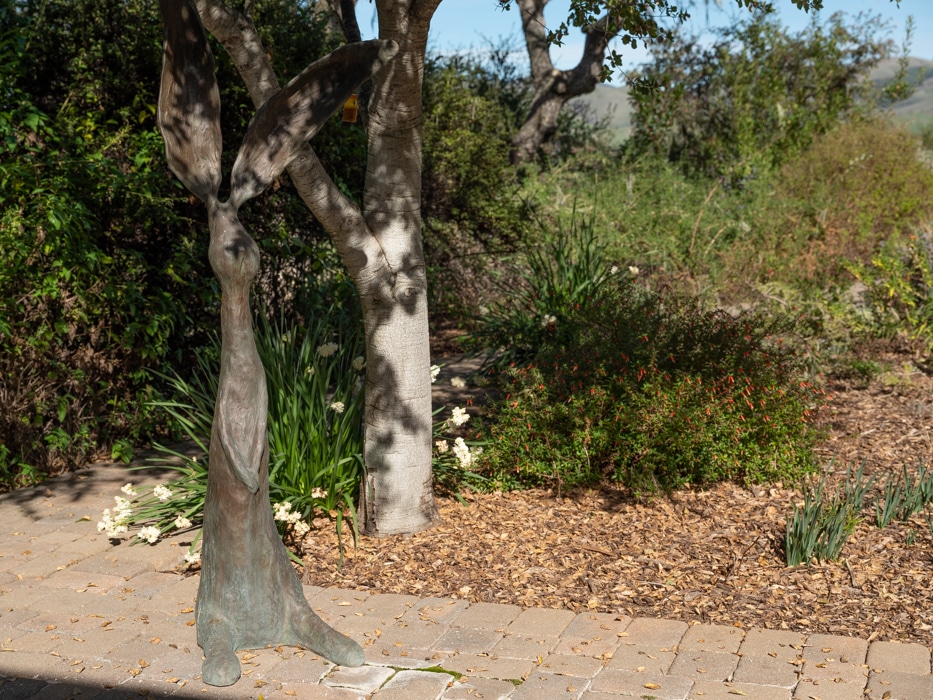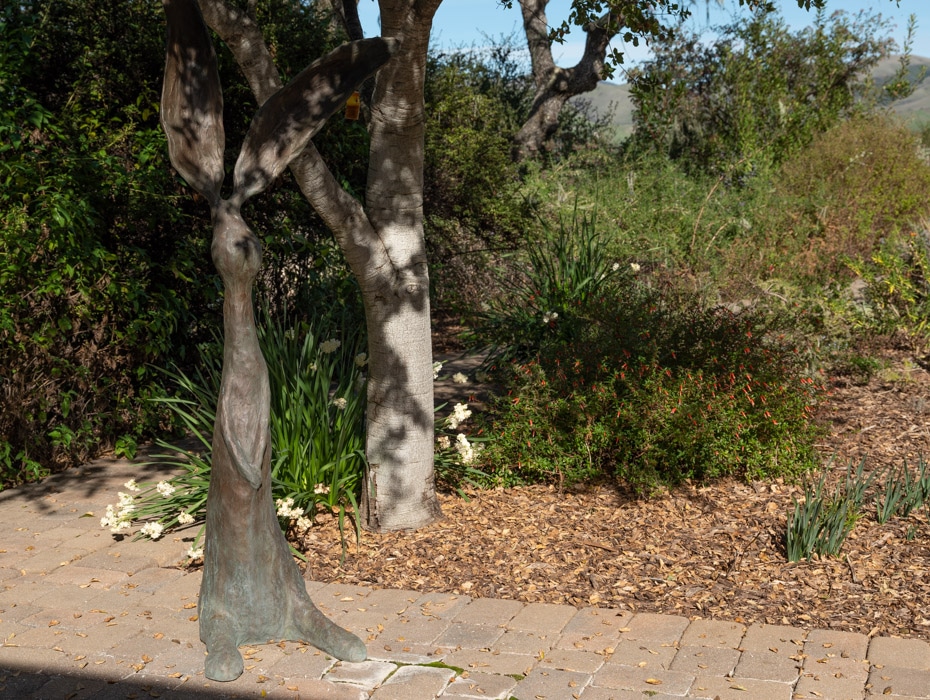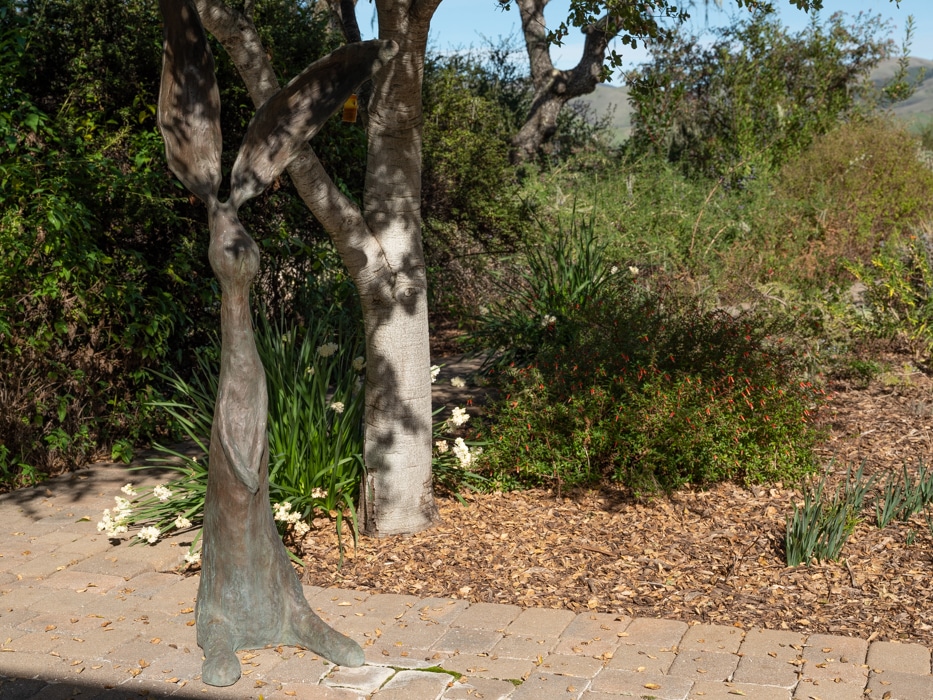 If getting equivalency right in demonstration shots like this is so darned difficult, it adds to my suspicion of sets of images taken with different cameras and different lenses from slightly different positions that purport to demonstrate the existence of the MF look's insensitivity to downsampling.
This whole exercise hasn't been a complete waste of time for me; I now have a much deeper appreciation of the level of matching of aperture and focus location that's needed for these kinds of tests. As to focal length, I guess I had an intellectual grasp of the need to match it accurately, I didn't understand that very small changes in focal length would make such a difference in the resulting match.