This is the fourth post in a series about the Leica Q2 Monochrom. You can see all the other posts in the series by looking in the Category List drop-down menu on the right side of the page.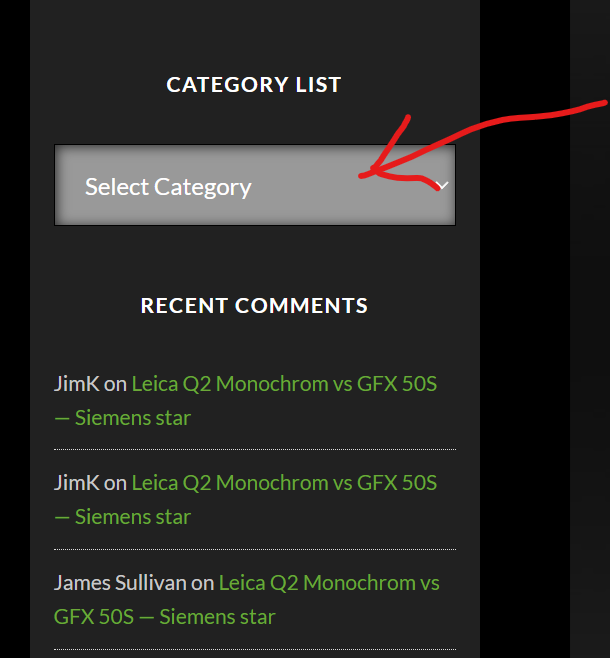 The Q2 Monochrom doesn't have to do any color transforms to create the JPEG preview image. So clipping on the sensor should translate directly to clipping in the live histogram. There are lots of "shoulds" in photography that don't turn out to actually happen, so I thought I'd check. I lined up an image with a specular highlight and adjusted the aperture so that the live histogram was just short of clipping. Then I brought the image into RawDigger, and took a look at the raw histogram: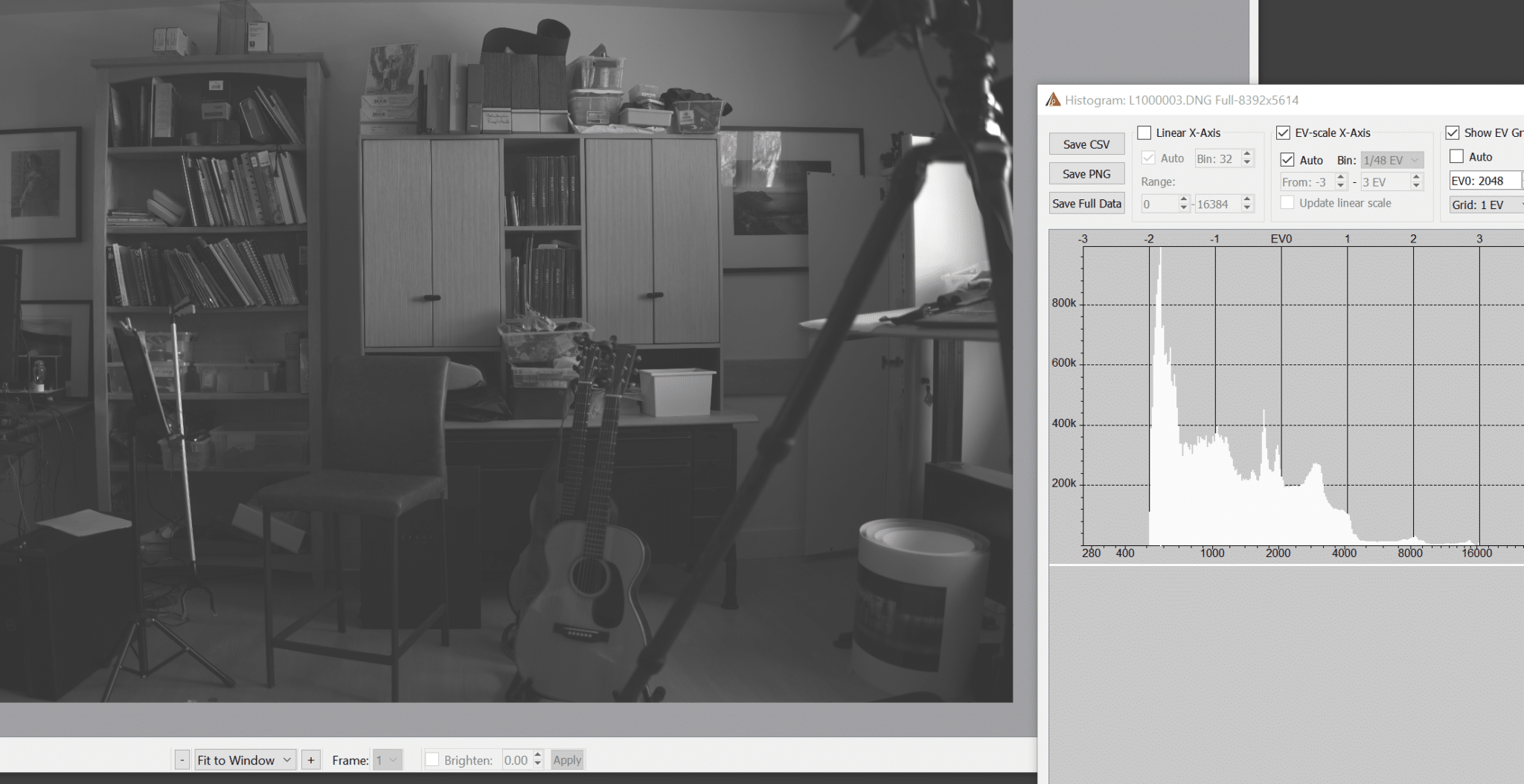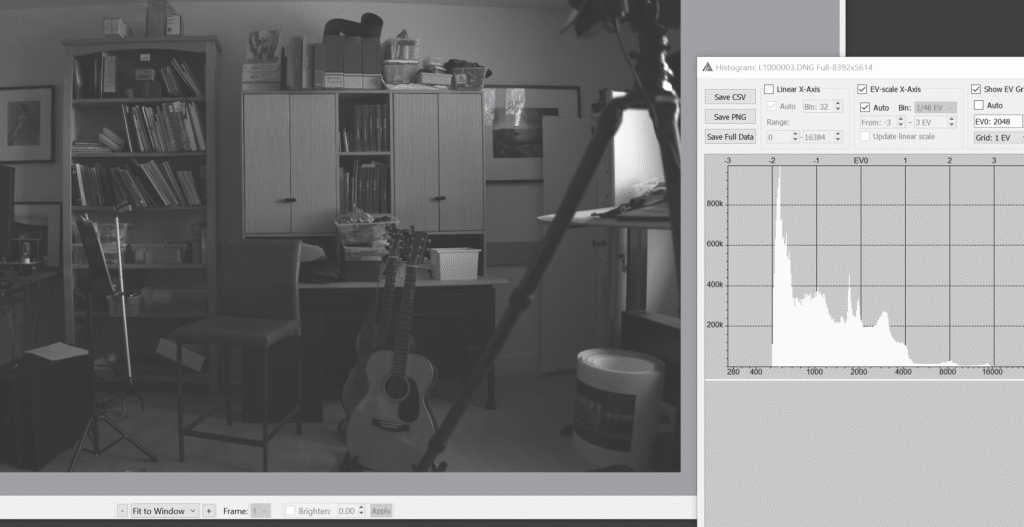 That's great! The clipping represented in the EVF and on the LCD represents the clipping — or in this case, the lack of clipping — in the raw file. The live view blinkies actuvate at the same point in the image tone curve where the finder histogram begins to clip.
If you're used to having some wiggle room when the camera says the right side of the histogram is close to clipping, that ain't happening with this camera. For those of you who are precise, that's no big deal. For those who play a bit faster and looser than that, you might want to leave yourself a safety margin.
If you use the blinkies in playback mode to see if you've clipped the raw file, the camera is overly conservative. The above file makes the camera flash the light area under the tripod head, even though it is not clipped. Oh, well, you can't win them all.
I was asked by a reader to look at how the preview histogram changed with the JPEG toning settings. I am happy to report that there is minimal, if any, change to the histogram near the clipping point.