This is the eleventh post in a series about the Leica Q2 Monochrom. You can see all the other posts in the series by looking in the Category List drop-down menu on the right side of the page.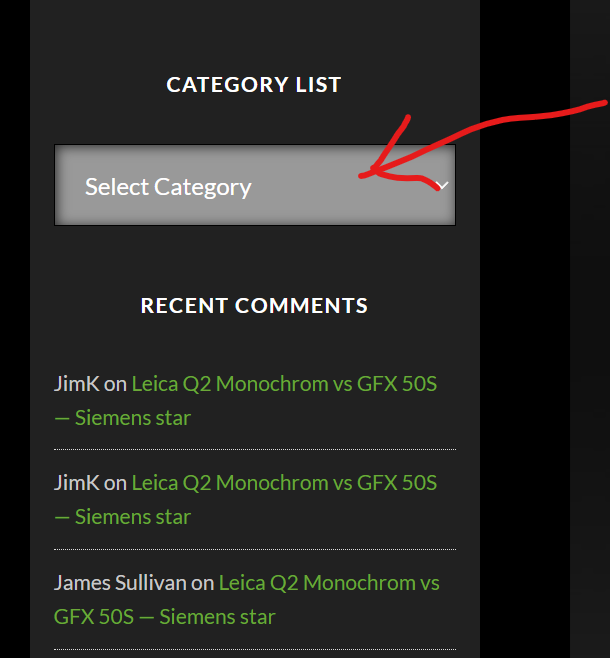 I've always been a fan of the Thumbs-Up hotshoe-mounted grips for the Leica M cameras. I used them on my — now departed — M8, M9,  and M240 cameras. They increase the stability and precision of handholding the cameras. Leica, seeing the advantages of such an approach, make a similar grip for the Q2 and Q2 Monochrom.
Leica doesn't make it easy to get a quick release tripod plate on the Q2. If you put on a generic plate, it will obscure the battery door, the flash card door, or both. RRS makes an L-bracket grip for the Q2 that allows access to both doors on the bottom of the camera, and provides a right-handed grip, too. It is a one piece unit, so you can't take the vertical part of the L-bracket off. In order to leave clearance for the access to the two doors on the bottom of the camera, RRS had to forgo finding a plate in the bracket to stow an Allen wrench, so you'll have to leave it attached in the field, or carry the right wrench in your bag.
It is possible to use both at the same time. In fact, in some ways the two are better together than they are apart. The hotshoe bracket weighs next to nothing, so you can leave it attached whenever you don't need to use another hotshoe-mounted device.
Some pictures, with explanations.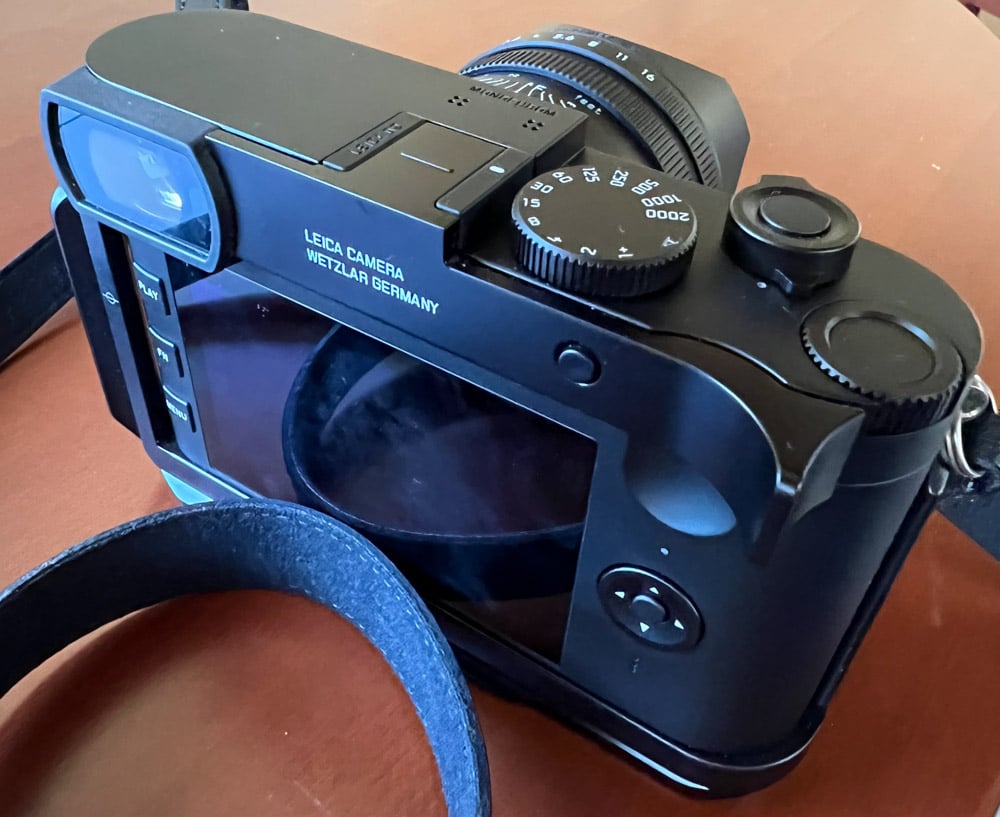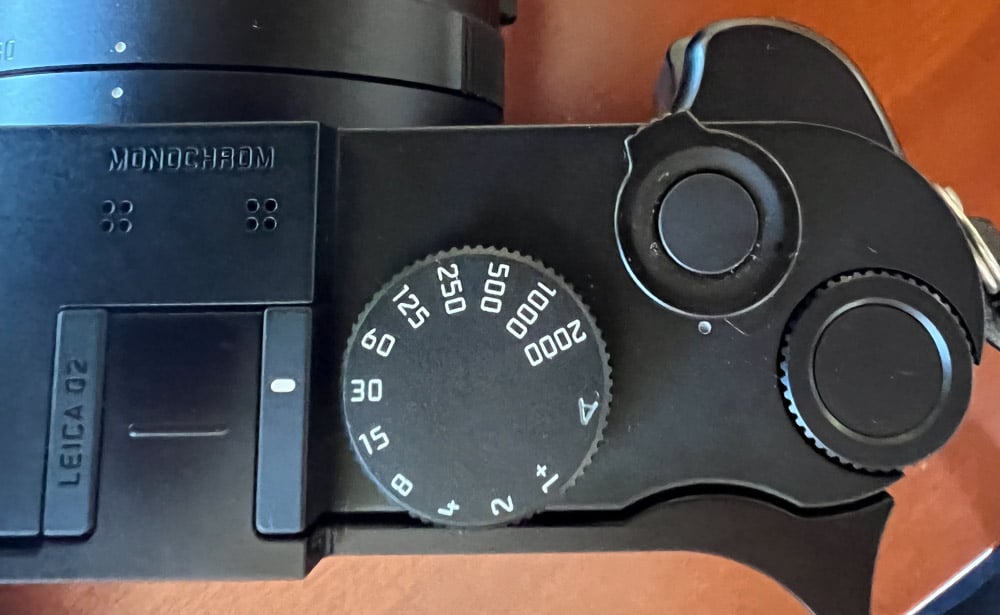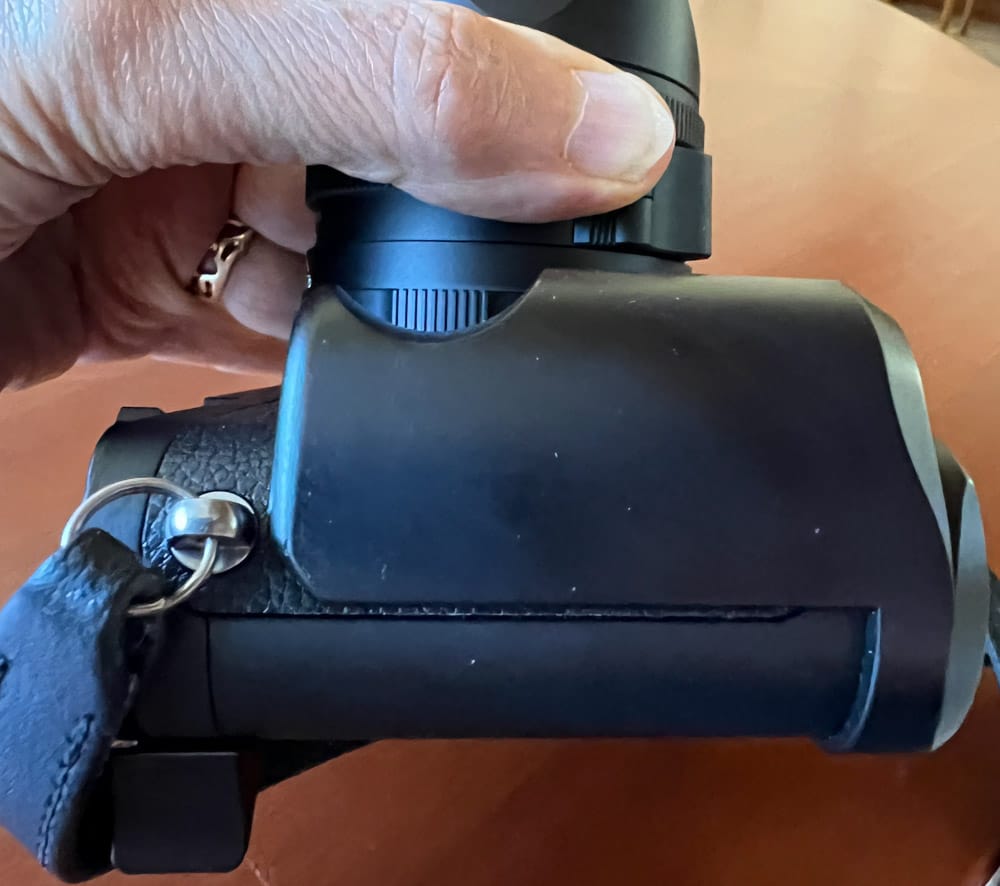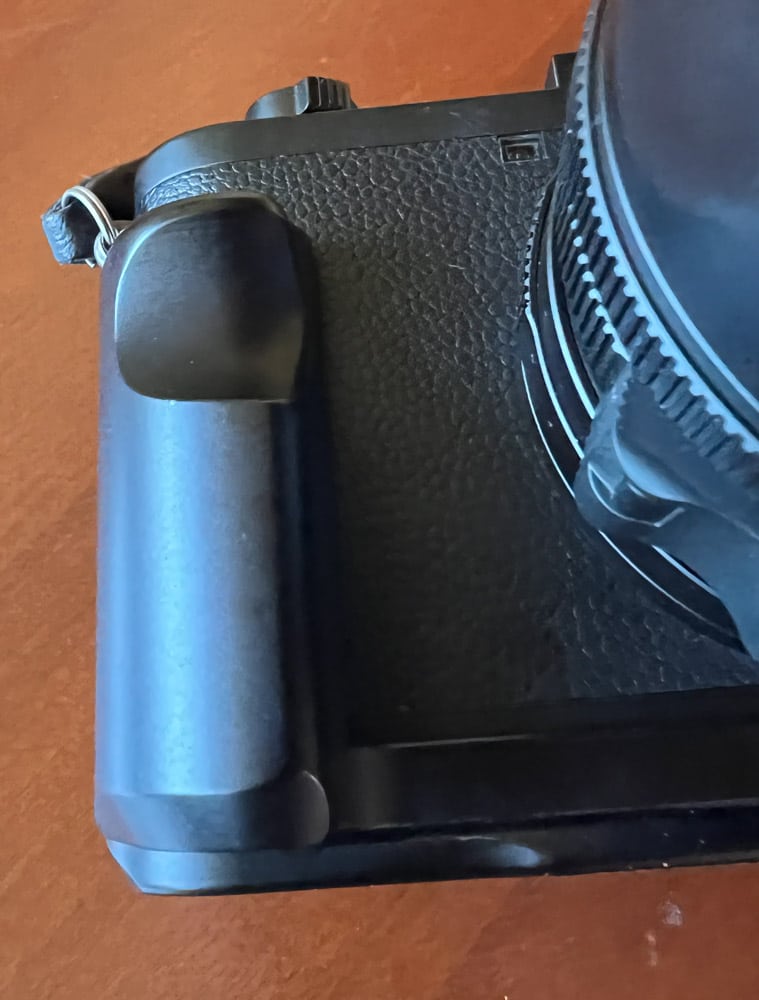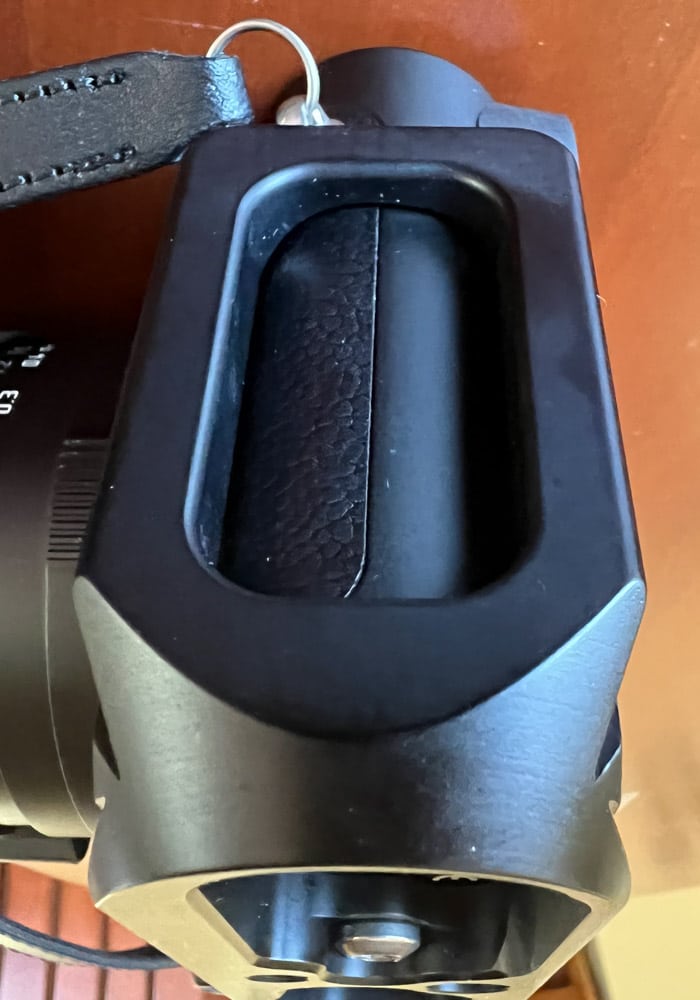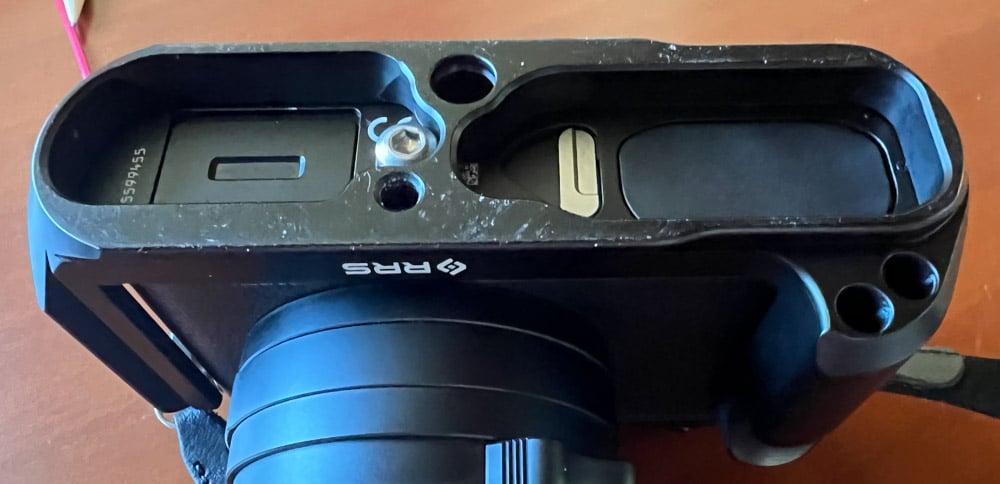 It is difficult for me to extract the SD card, because of interference from the RRS plate, but I have fairly large hands.