This is one in a series of posts on the Nikon Z7. You should be able to find all the posts about that camera in the Category List on the right sidebar, below the Articles widget. There's a drop-down menu there that you can use to get to all the posts in this series; just look for "Nikon Z6/7".
My wife asked me to copy some old family photos while leaving them framed.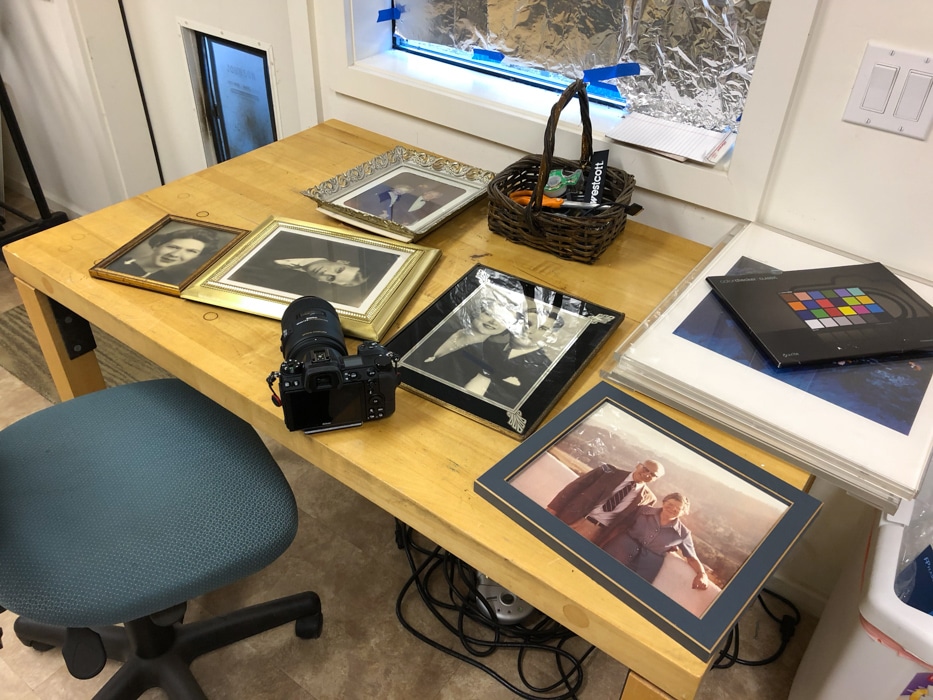 Normally, I'd probably use the GFX 50S for something like this, but it was an opportunity to use the Z7 for other than test shots.
I tried using a ring light. Bad idea. I couldn't find a distance that didn't have some flare, even when I could avoid the direct reflections. Time for Plan B. I set up a couple of LED lights with Fresnel lenses and polarizers. Then I screwed a polarizing filter on to the front of a Sigma 105/2.8 macro lens and mounted it on the camera.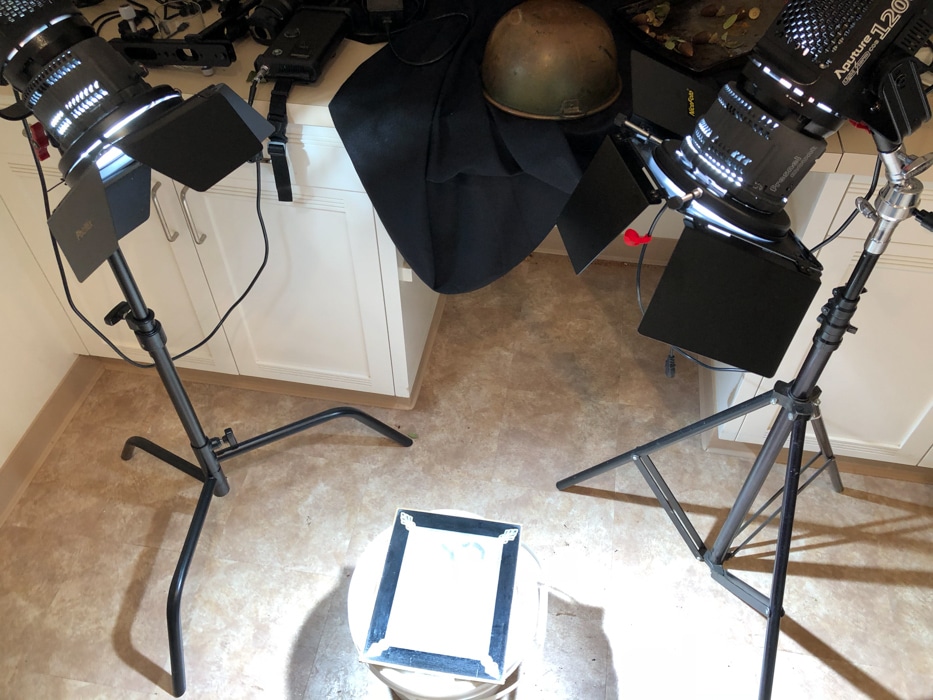 I could use a copy stand for this, but I hate using the camera upside down, so I clipped it into a camera stand and aimed it straight down.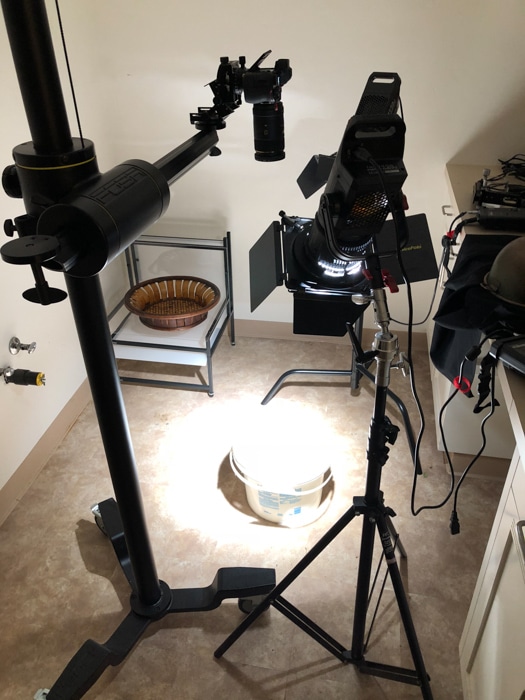 I nulled out the reflections with the polarizers, set the self-timer to 2 seconds, the aperture to f/16 (I wasn't sure the camera was perfectly square to the frame), set the camera to aperture-preferred auto-exposure, and banged off some shots. I used AF-S for half, and manual focusing for half. There was hardly any difference; the Z7 is far sharper than the framed photos are.
I developed the images in Lightroom, settling on Camera Flat as the best color profile. Turns out I was square to the target. I haven't bothered to clean up the dirt yet.
My mother in her 20's, photographer unknown: