This is one in a series of posts on the Nikon Z7. You should be able to find all the posts about that camera in the Category List on the right sidebar, below the Articles widget. There's a drop-down menu there that you can use to get to all the posts in this series; just look for "Nikon Z6/7".
Adobe recently started updating clients to new versions of ACR and Lightroom that add a new process version, Process Version 5, or PV5. I ran a test of how a Macbeth chart rendered in both version 5 and the old version 4.
There are small differences. If you aren't conversant with CIELab and CIELuv color difference measures, this won't mean much to you, but if you are, then you might like to see an analysis of the color errors with the Z7 and a 6000K light source, using Bradford adaptation.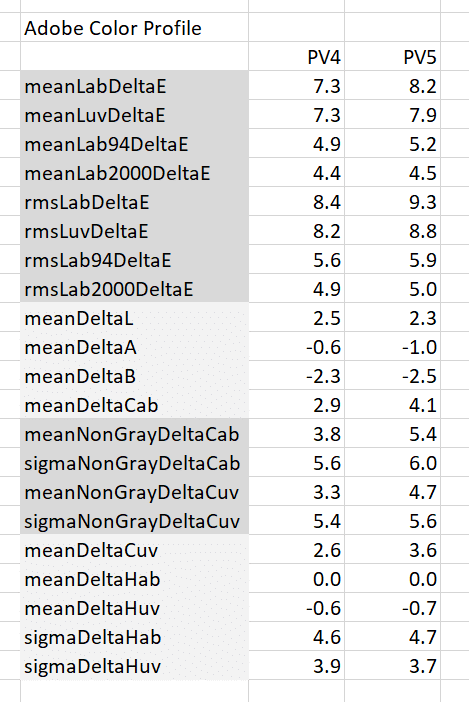 One DeltaE is considered to be the nominal Just Noticeable Difference, and almost all the aggregate (but not the individual color patch) changes are under that, so this will probably only be an issue for those who have created their own profiles, and maybe not for them.
It means that if you're doing color accuracy measurements of creating your own profiles going forward, you're going to have to pay attention to keeping the process versions consistent.