This is one in a series of posts on the Nikon Z7. You should be able to find all the posts about that camera in the Category List on the right sidebar, below the Articles widget. There's a drop-down menu there that you can use to get to all the posts in this series; just look for "Nikon Z6/7".
It's been hard to reproduce the banding consistently. Is there a shot to shot variation?
There are questions about how much what's going on in one side of the image affect banding in the other.
I set up an experiment to shed light on both those things.
I put a light on the right side of an otherwise-pretty-dark scene.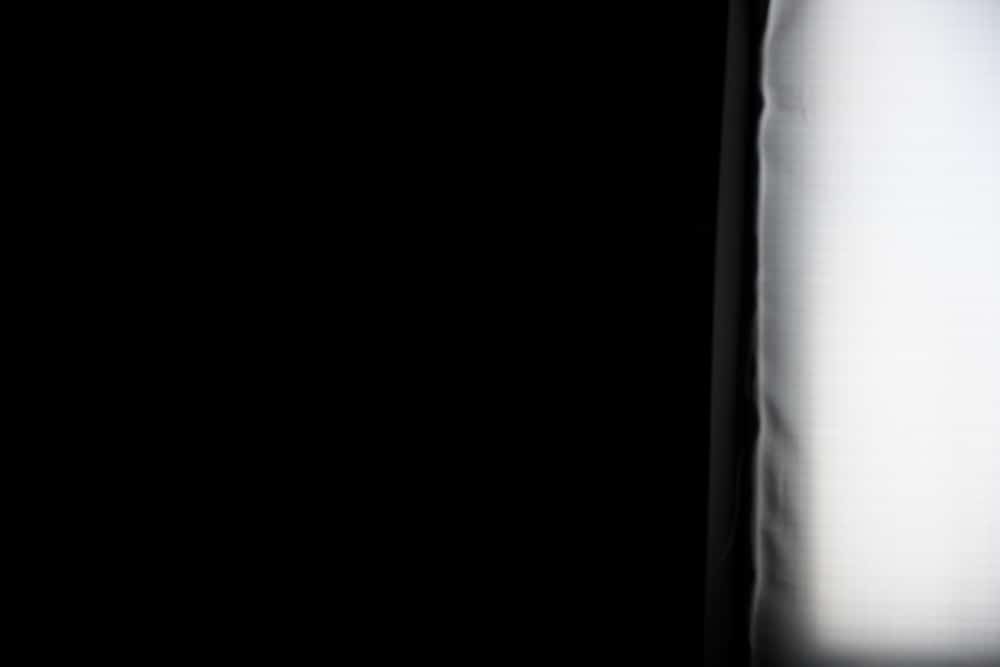 I made 10 exposures with the camera set to ISO 64, the shutter to 1/640, the 24-70mm f/4 at 70 mm and f/4. That was enough exposure to get the light within a stop or two of saturation, but definitely below that.
Then I turned down the light a bit and made 10 more exposures. I did that for 4 sets, then I turned the light off and made 10 exposures, for 50 exposures in all.
Then cropped all the images to the left half, and plotted the mean values of the PDAF rows and the non-PDAF rows.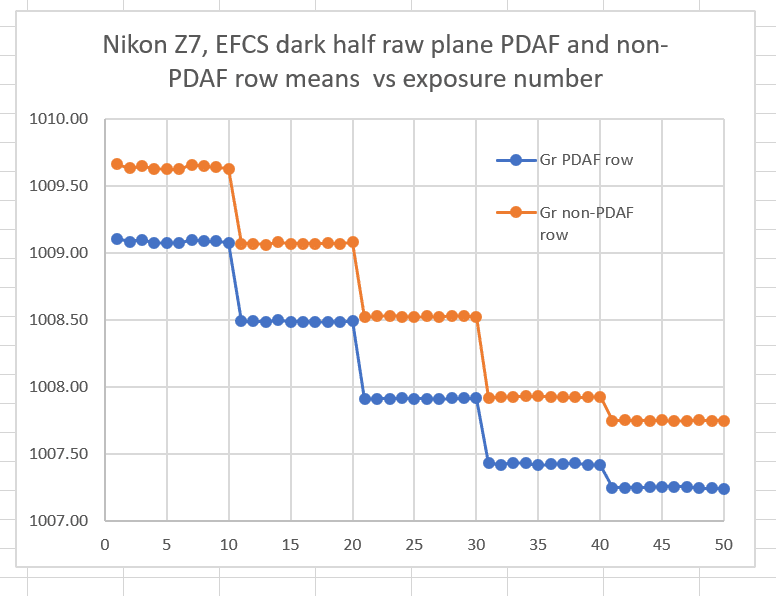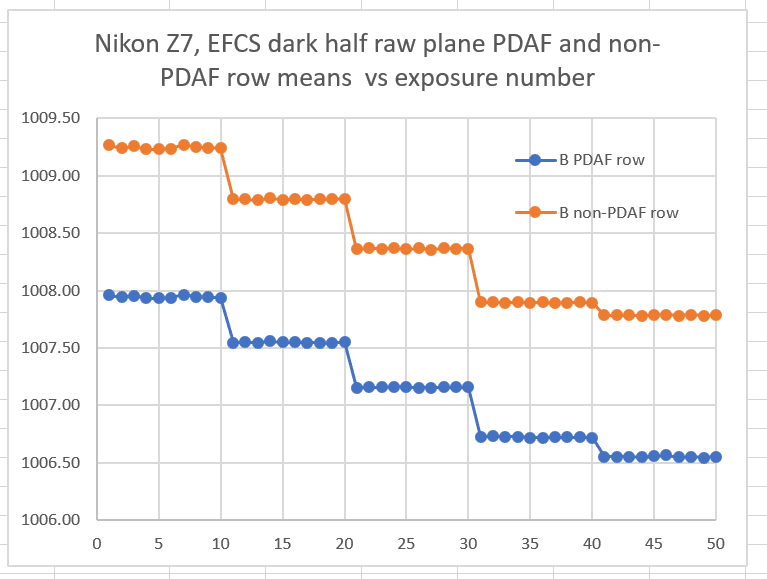 Flare causes the left-hand values to drop as the light is turned down. But the values for each of the sets of ten exposures are consistent, and the difference between the means of the PDAF and non-PDAF rows is not much affected.
My preliminary conclusions are that the banding is consistently there or not there and that it is not heavily affected by light on the other side of the image. I suspect that its visibility is affected by both the setup and the luck of the draw, though.
Here's a crop of the left side of the image with a +5 Exposure push and a +100 shadow boost in ACR PV 5.