As I said in the previous post, there are two pieces to bokeh. The first is what things look like when they are well out of focus (OOF), and the second is how the transition from OOF to in-focus happens. Yesterday's post addressed the first; this one will deal with the second.
I used a gelled artificial star for this test. You can have a look at it here. I put the 20 mm f/1.8 Nikkor S on a Z7, and used the focus shift shooting (FSS) feature of the camera with a step size of 1 to move from front-focused to approximately in focus to back focused. I made series at several exposure times since the right exposure gets longer as the star gets more out of focus, and I composited them to make this image: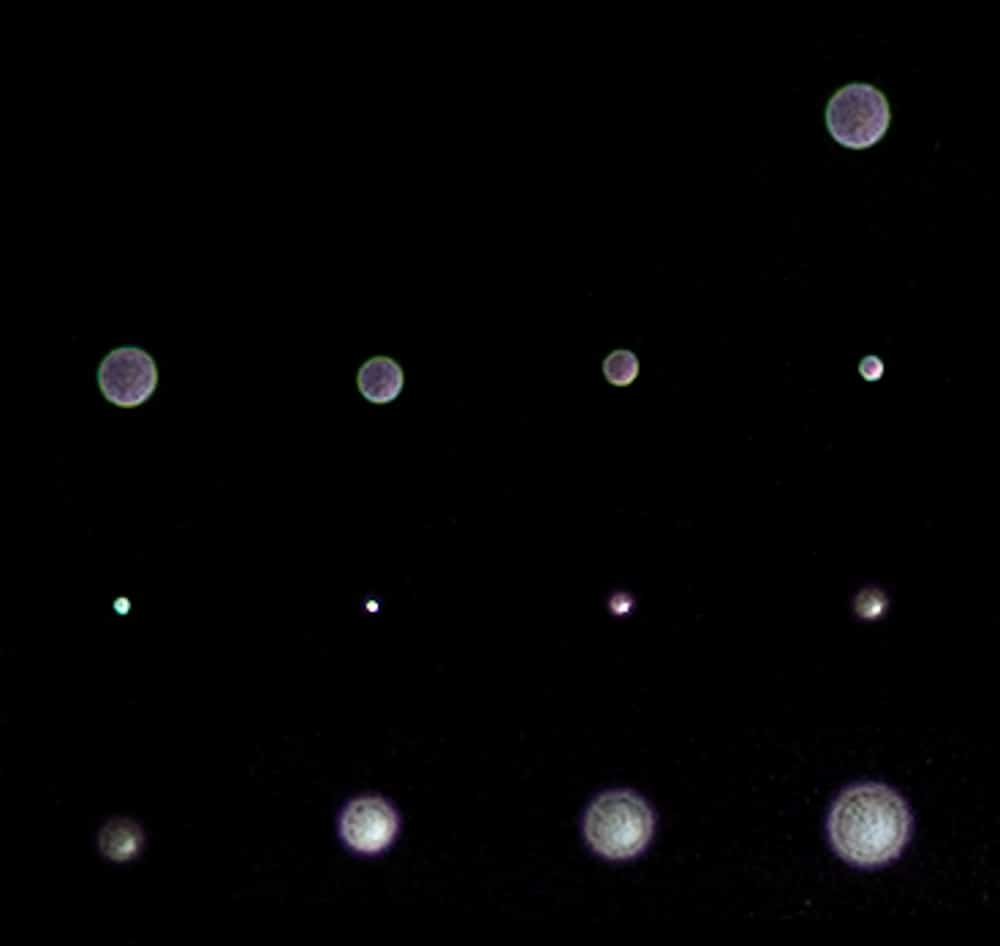 This is what a lens with excellent bokeh looks like.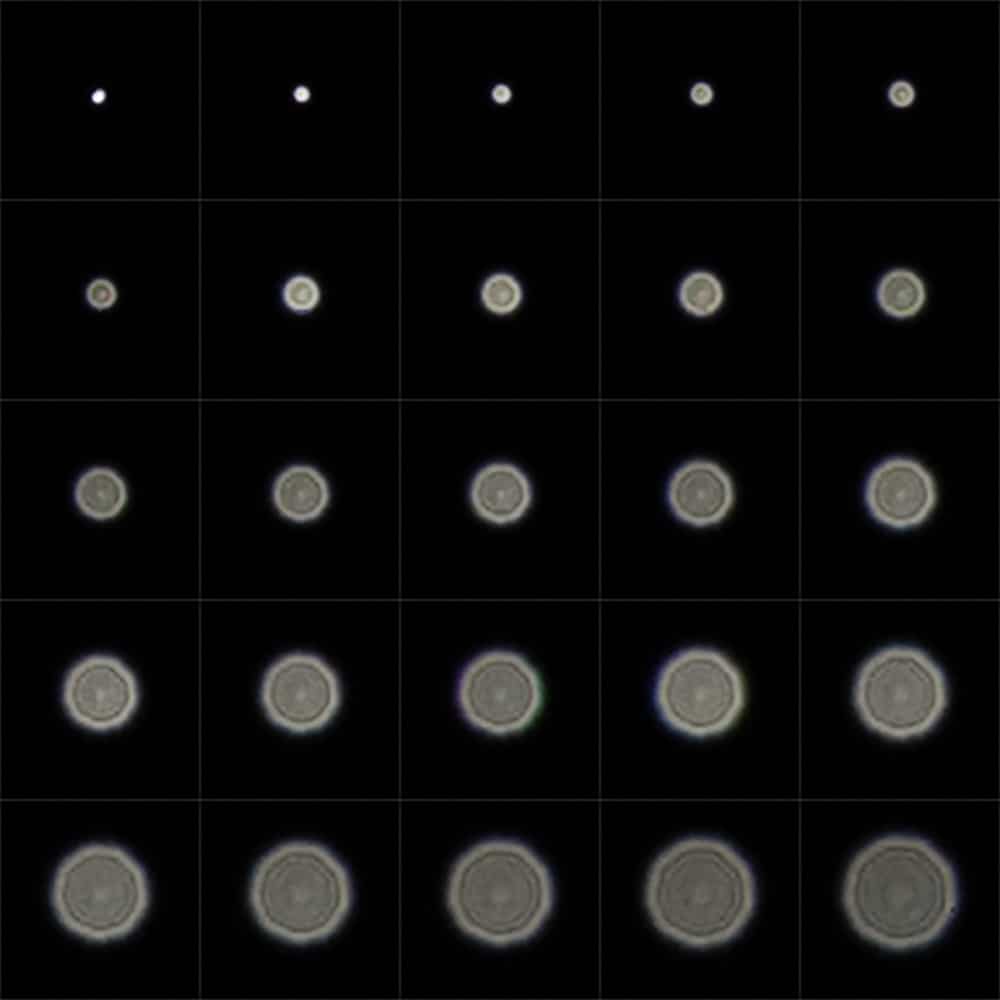 I would expect that transition bokeh in the 20/1.8 Nikkor S should be just fine.