In the previous post, I put the 20 mm f/1.8 Nikkor S on a Z7, aimed it at an artificial star, and used the focus shift shooting (FSS) feature of the camera with a step size of 1 to move from front-focused to approximately in focus to back focused, and I composited them. In this post, I'll do the same rear the lower-right corner. This will give you an indication of far off axis transition bokeh. By looking at the shape of the nearly-focused images, you can judge coma.
First, wide open, from fronat-focused the back-focused: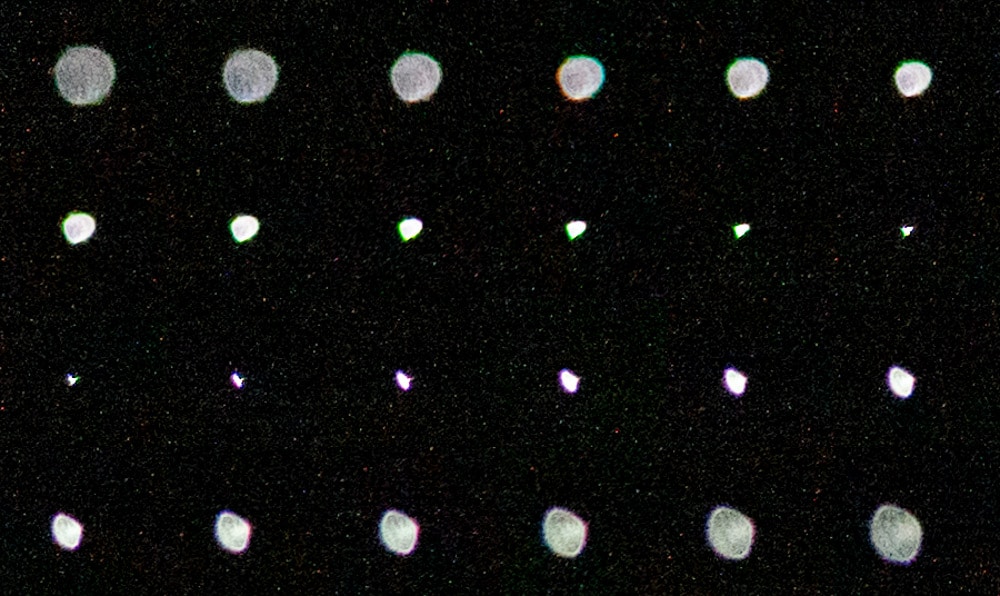 And stopped down a stop and a third: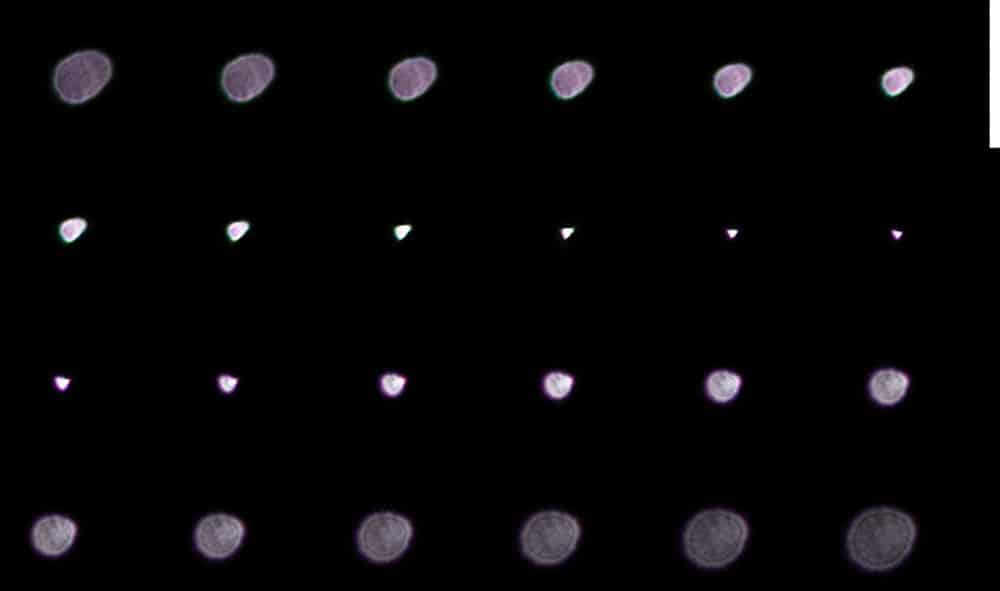 My take: a not-unreasonable amount of coma, and probably pretty good transition bokeh.