This is one in a series of posts on the Nikon Z7. You should be able to find all the posts about that camera in the Category List on the right sidebar, below the Articles widget. There's a drop-down menu there that you can use to get to all the posts in this series; just look for "Nikon Z6/7".
Yesterday, I posted a discussion of the Nikon Z7's autofocus ability with a fast medium telephoto in a situation where the lighting was uncontrolled and people were the subjects. I've received some questions about the exposure strategy that I employed. I'm going to take one image from yesterday's post and walk you through not only what I did at capture time and in post-production, but why I did it. I'm not saying that this is the best way to expose in the example situation. There are other techniques, and some might prefer one of them. But I think there is some merit to the way that I did it, and it produced an image that satisfies me.
Here's the image with Lightroom default development plus changing the profile to Adobe Color: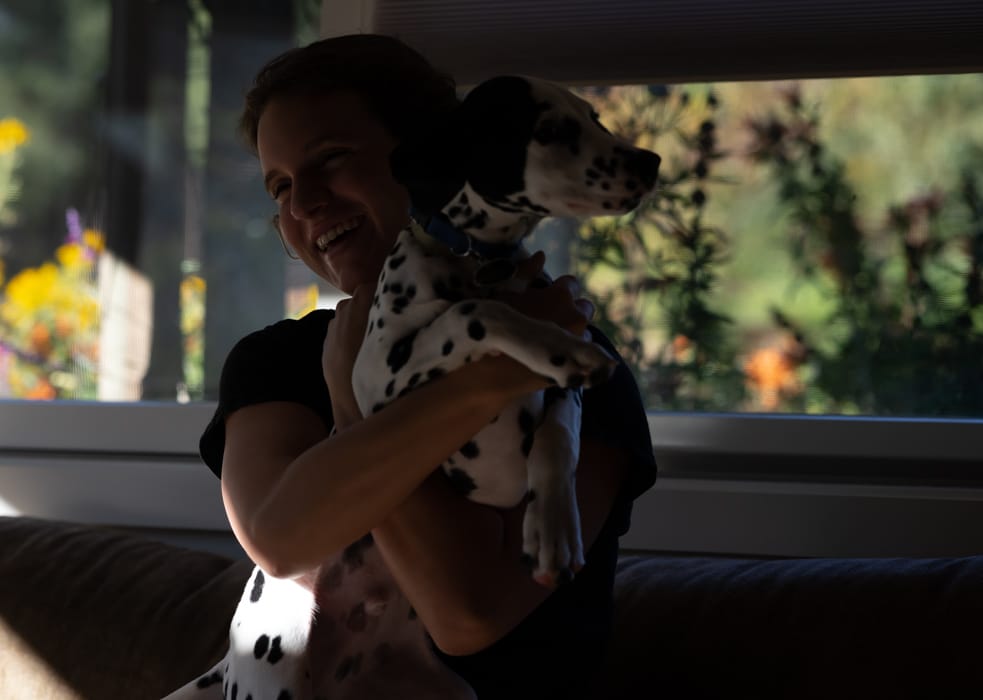 My exposure was 1/500 second at f/4 and ISO 400. I tried using ISO 64, but the camera wouldn't focus reliably. The exposure was made using A exposure mode, matrix metering, and -2 EV compensation, picked by looking at the live histogram and determined by a desire to avoid clipping in the sunlit portion of the dog's fur. Why didn't I use M mode? I certainly could have, but since I was in A mode already, it was quicker and easier to just dial in the right amount of EC to produce the live histogram I wanted.
Looking at the raw histogram, we can see that there is still a little clipping.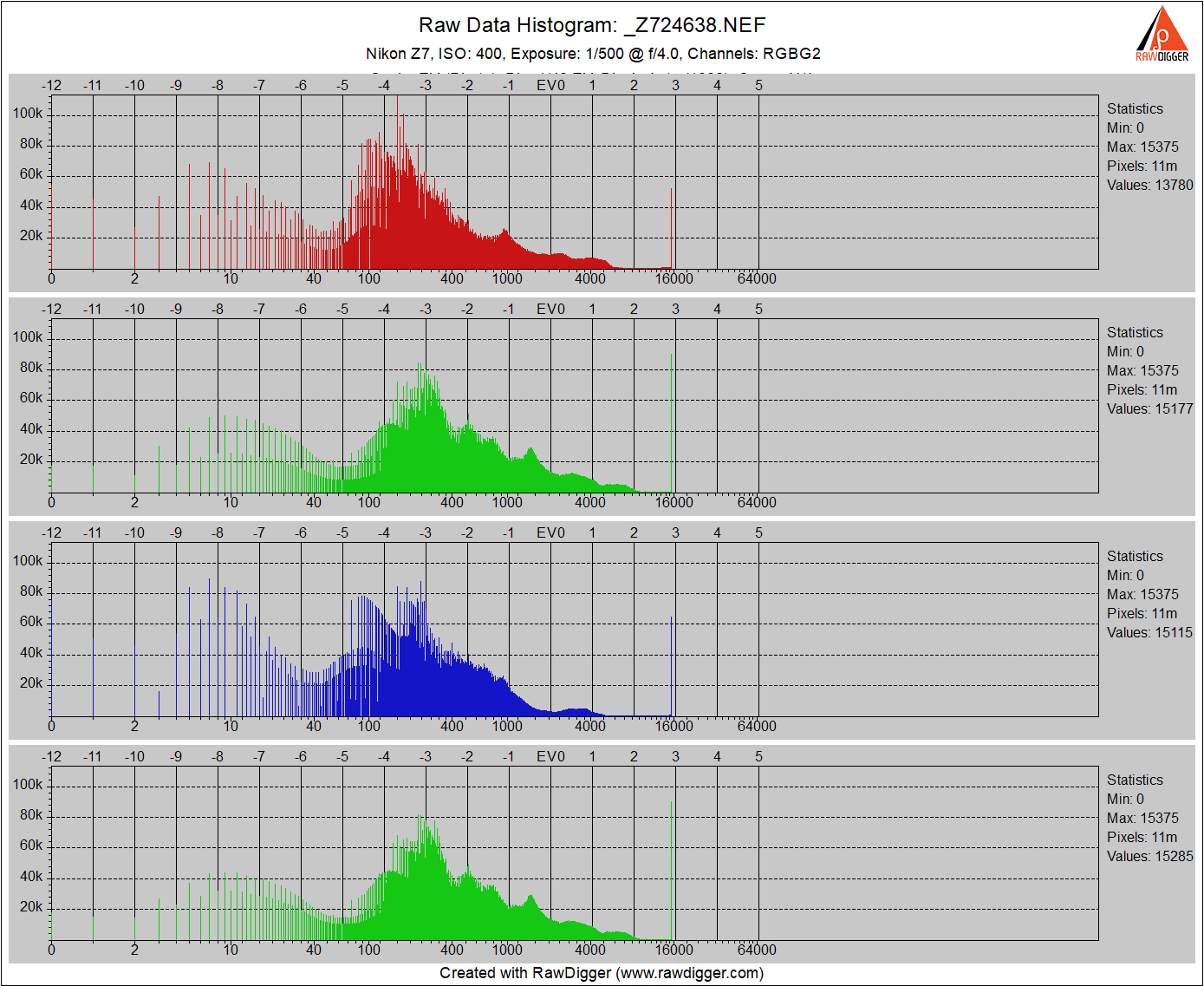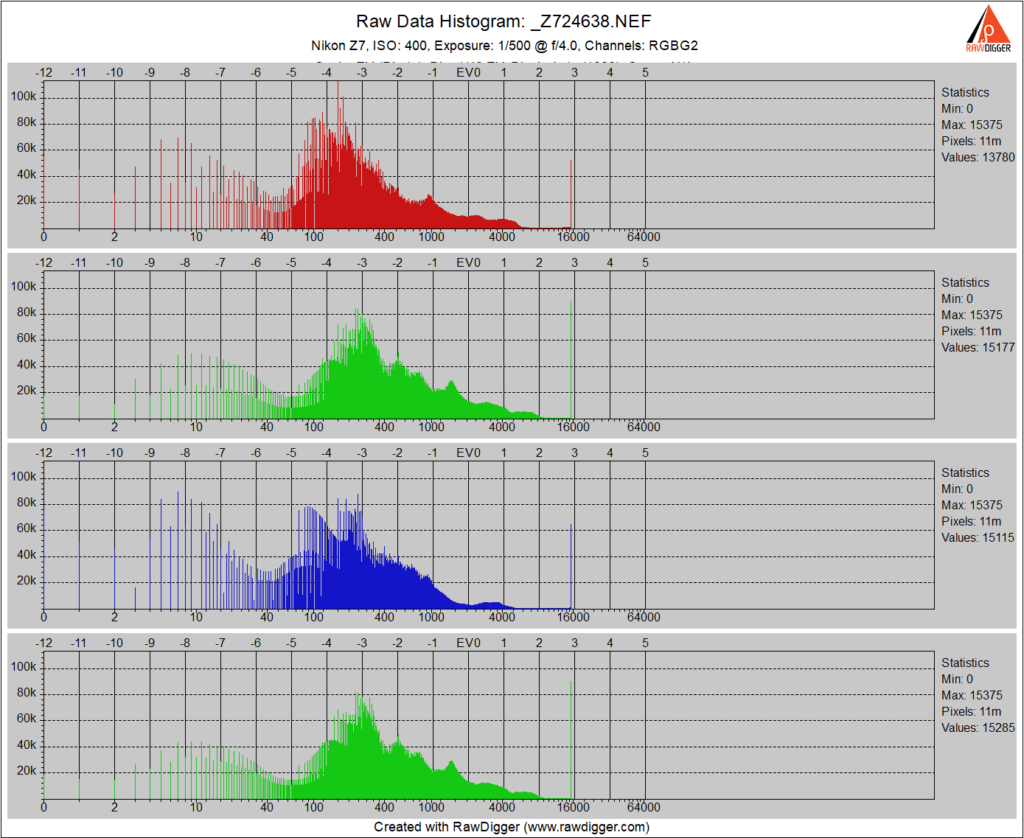 The clipping occurs in all channels, which means that Lightroom's highlight recovery software is virtually powerless. However, it's not too bad, since fewer than 100K pixels per color plane are affected, and there's about a one-stop gap until the bulk of the histogram begins. While I might have dropped exposure by a stop, that would have made the post-production moves more heroic than they already have to be (see below). I consider this a good exposure, given the scene. You could argue that I should have trotted out a reflector or used a fill light. I won't argue that point, but then I wouldn't have had a candid photo anymore.
In Lightroom, dropping the whites and highlights produces about as good high tones as we're going to get without local manipulation.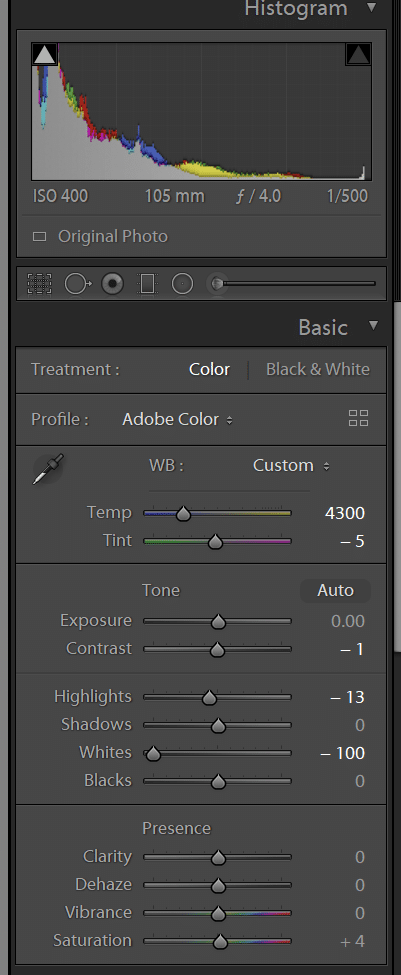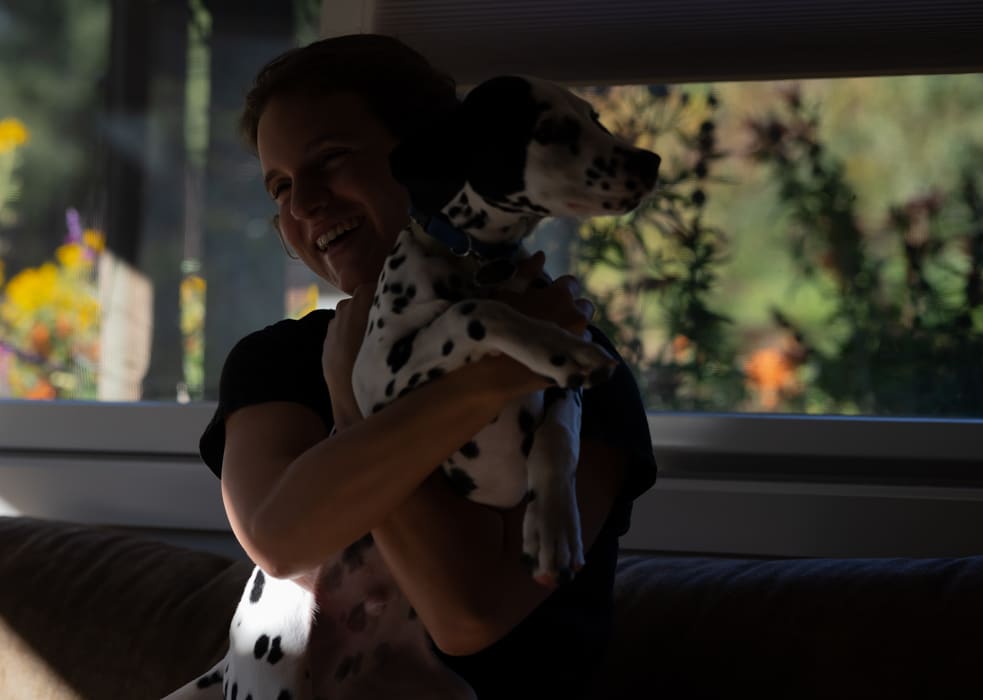 The next step is bringing up the low end of the tone curve. A lot.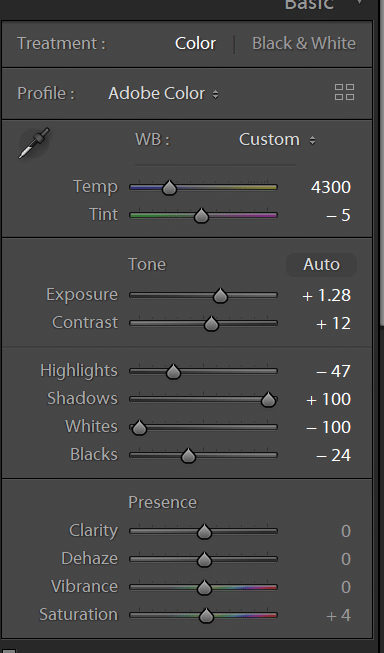 That gets us to here: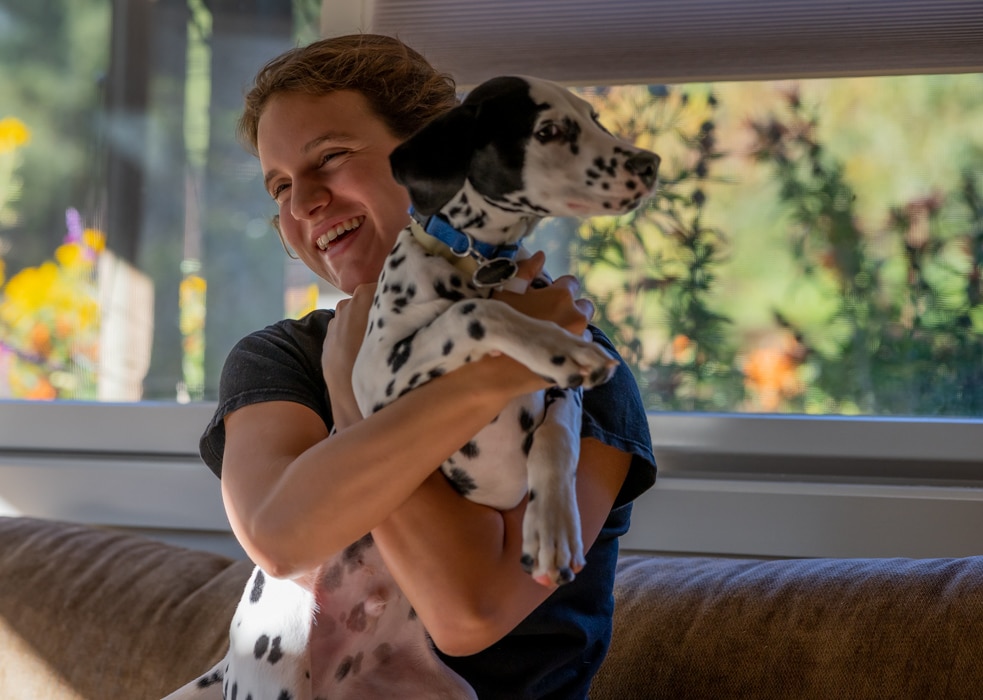 What if I'd have increased the ISO setting and let the dog fur blow out? Since the Z7 is close to ISOless above ISO 400, that wouldn't have provided any less shadow noise than what I did.
What if I'd have left the ISO where it was and lengthened the exposure. That would have helped the shadow noise, but we'd have the blown-out fur.
What I really wanted to do was set the ISO to 64, open up the lens, and end up with a histogram about like the one above, but with less shadow noise. But the camera wouldn't focus in that situation.
If we drop the requirement to do all corrections globally, but still stick with doing them all in Lr, here's where it comes out for me: