This is one in a series of posts on the Nikon Z7. You should be able to find all the posts about that camera in the Category List on the right sidebar, below the Articles widget. There's a drop-down menu there that you can use to get to all the posts in this series; just look for "Nikon Z6/7".
We went through the sturm und drang of MILC shutter shock when the a7R came out many years ago. Many people said it didn't exist and heaped unpleasantness upon my head for saying that we needed to understand it and mitigate it. Sony added electronic first curtain shutter to the a7RII and subsequent cameras, which made shutter shock a non-issue.
Time passed.
People forgot.
Then the Z7 started shipping, with mechanical shutter the default. I started seeing fuzzy pictures. I protested. Some folks said I was full of it.
Sigh. Time to repeat an old, old test, but this time with the Z7.
I mounted a CV 125 mm f/2.5 F-mount lens to the Z7 with the FTZ adapter. I put the camera in portrait orientation on a light Gitzo tripod with the center pole extended. I aimed it at a slanted edge target with IBIS off;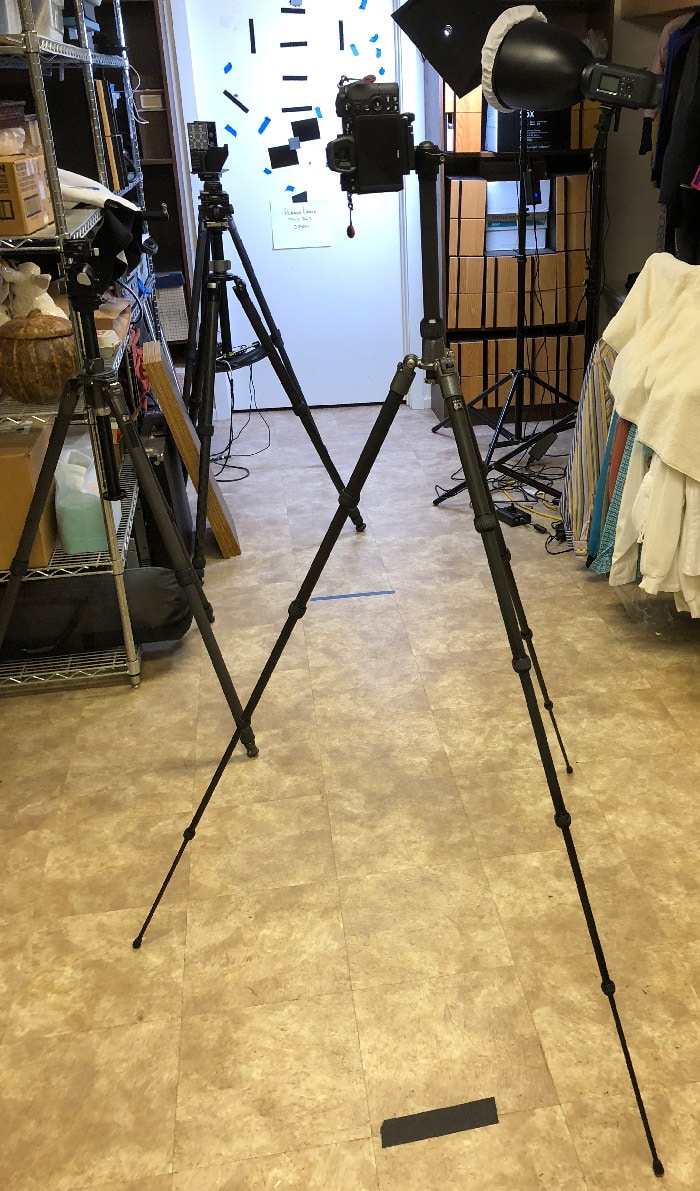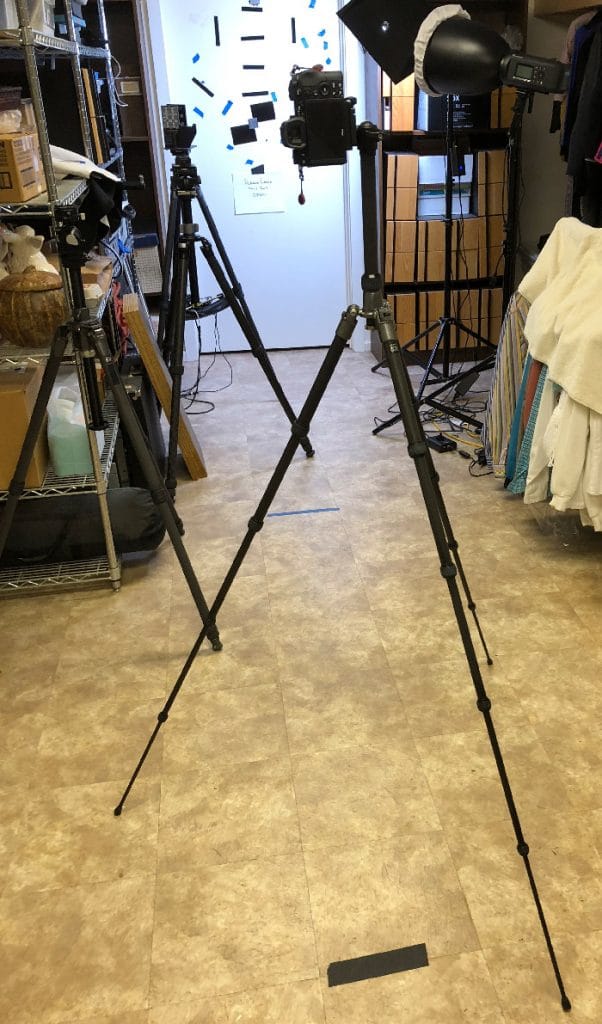 I focused and made 32 exposures 3 seconds apart using the built-in intervalometer with the electronic shutter (ES), EFCS, and the fully-mechanical shutter. I developed the images in dcraw and computed the MTF50 values in cycles per pixel. Then I computed the average and standard deviation for all three shutter modes. Here are the averages (aka mu values), and the average plus one standard deviation (mu + sigma) and the average minus one standard deviation (mu – sigma) values.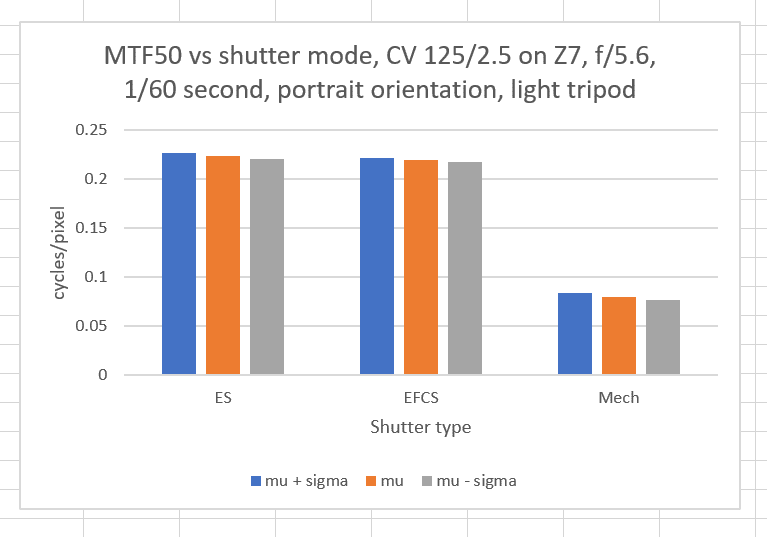 There's an error in the caption. The shutter speed was actually 1/50 second.
There is hardly any difference between the electronic shutter and EFCS cases. If the intervalometer had been set much faster, there would have been. But look at the mechanical shutter numbers! They're awful.
I did kinda stack the deck here. Portrait mode makes the shutter shock more apparent, and the light, fully-extended tripod is not the most stable thing around.
But the take-home lesson here is obvious:
Don't use the Z7 mechanical shutter unless you want shutter speeds faster than 1/2000, or you're concerned about the bokeh effects of EFCS.
Here's a typical Imatest output with EFCS and fully-mechanical shutter. Can you guess which one is which?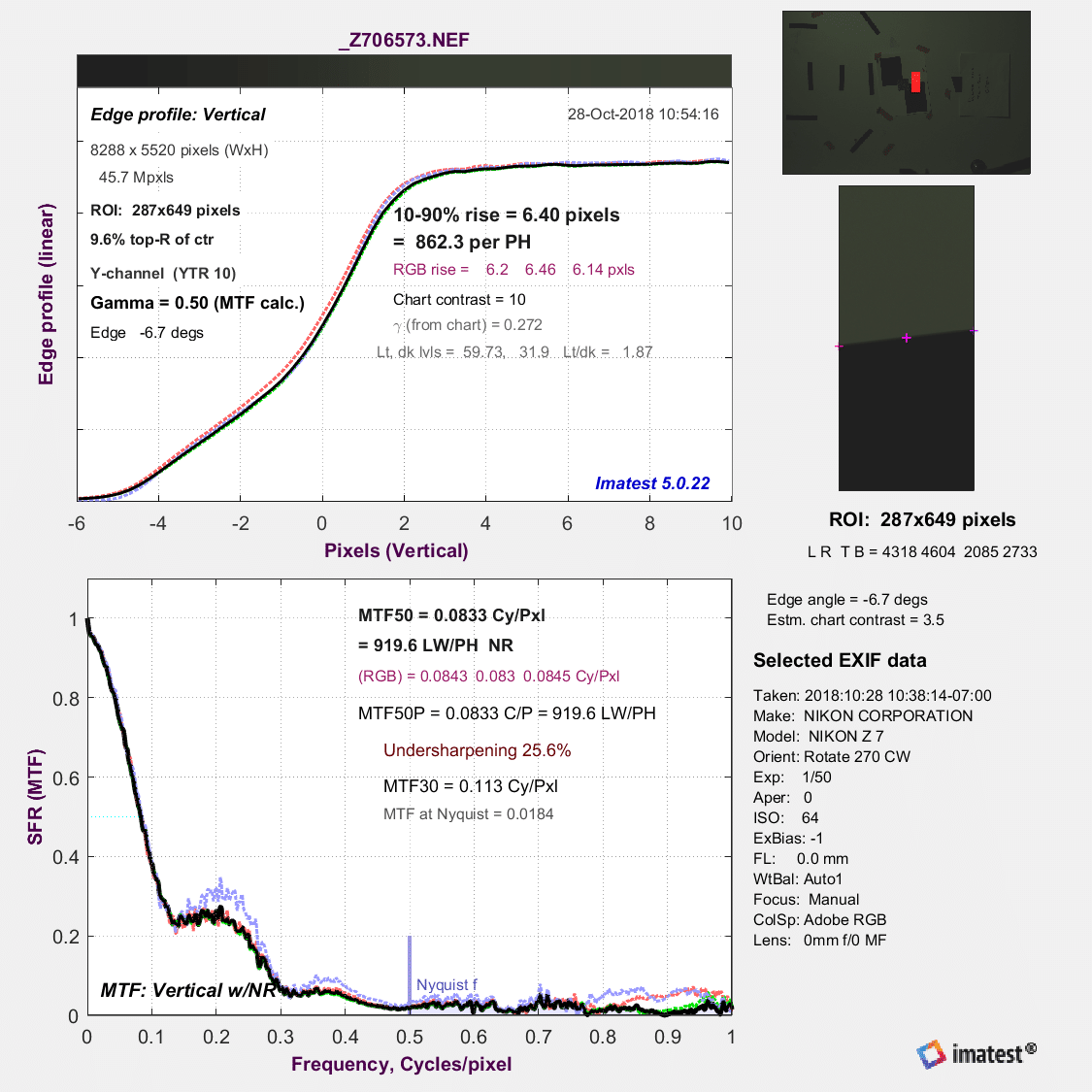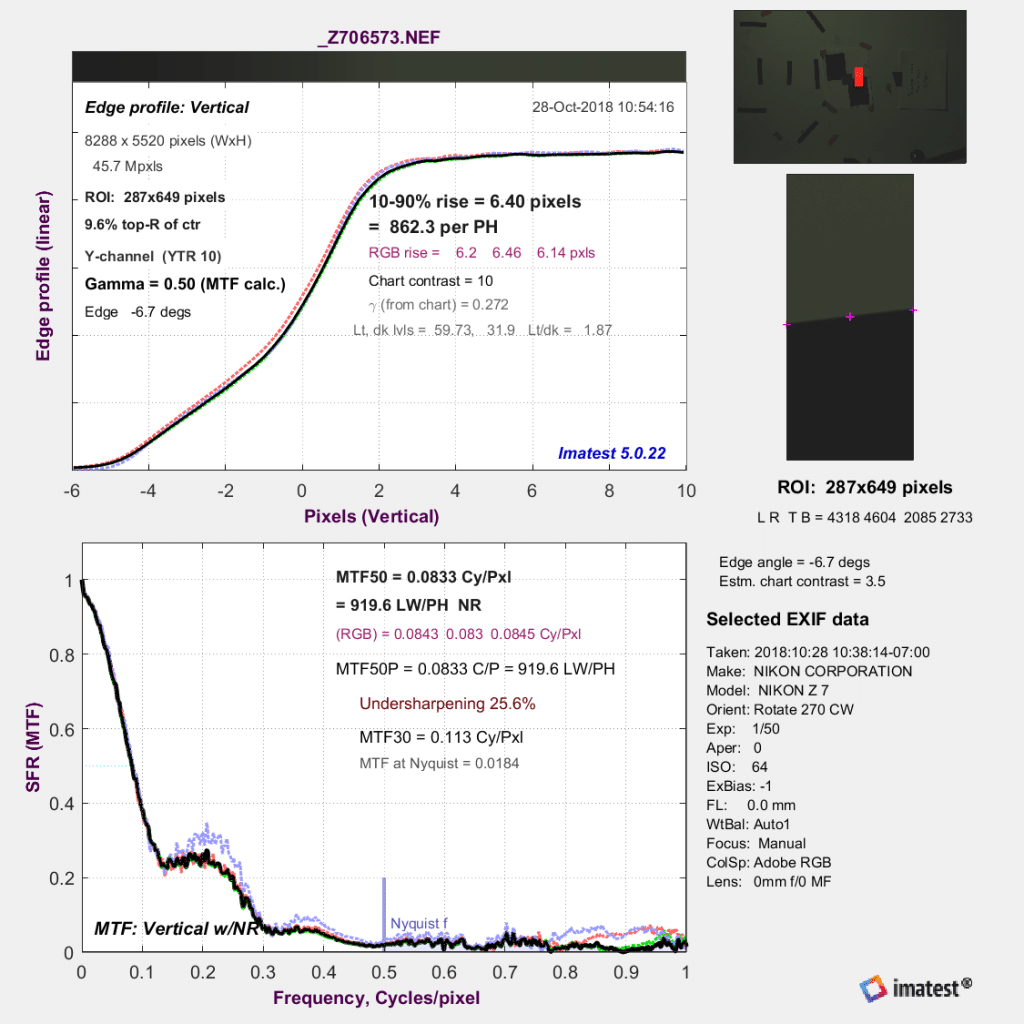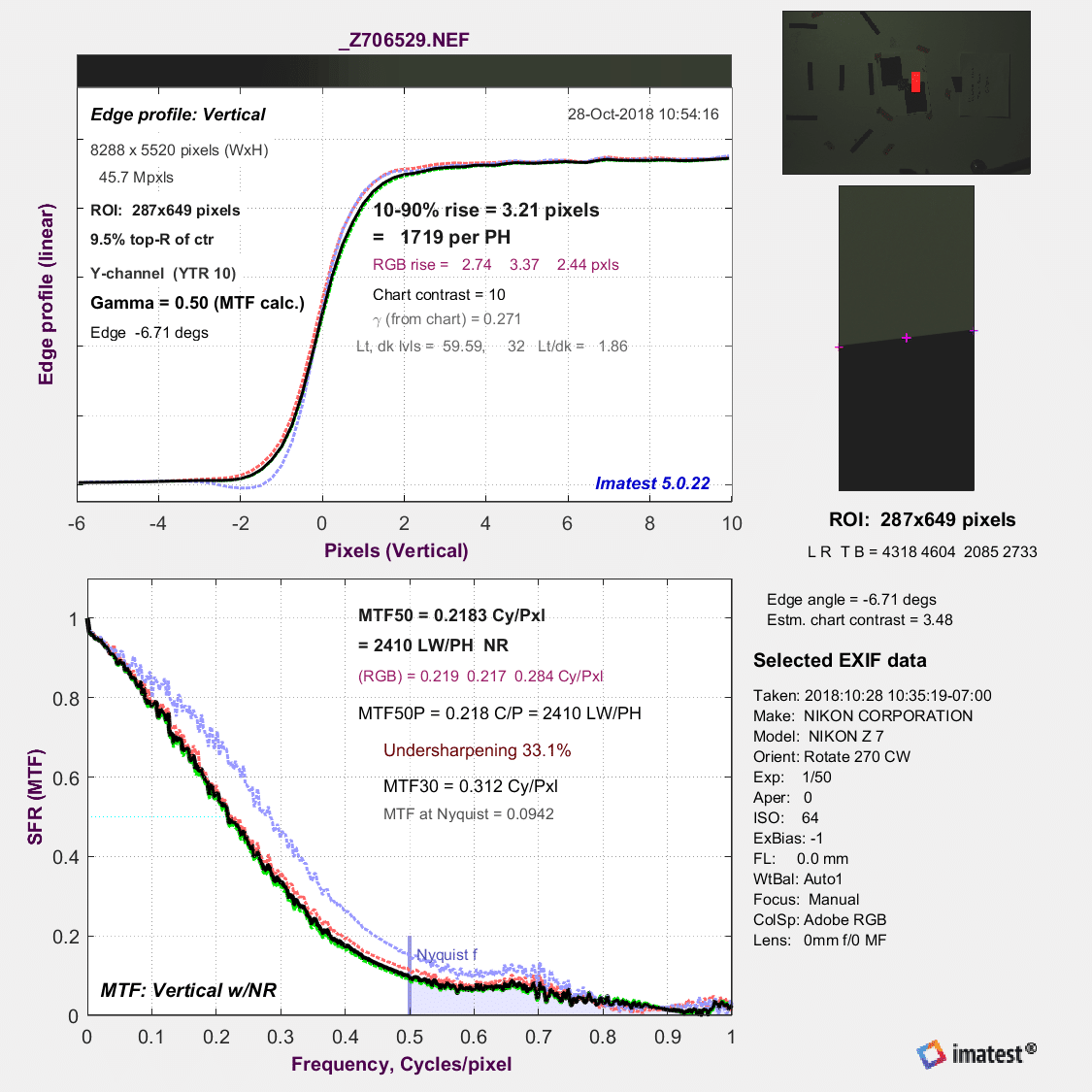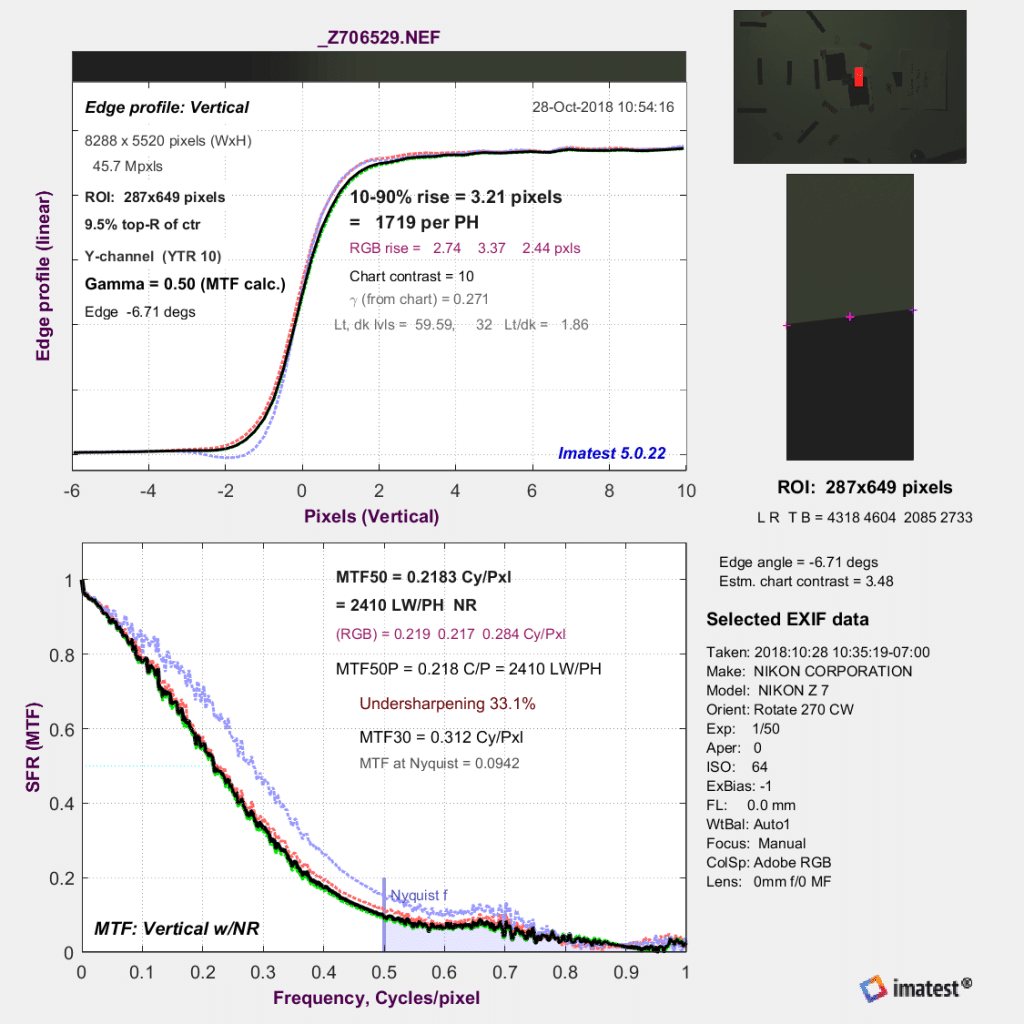 Visually, it looks like this full frame: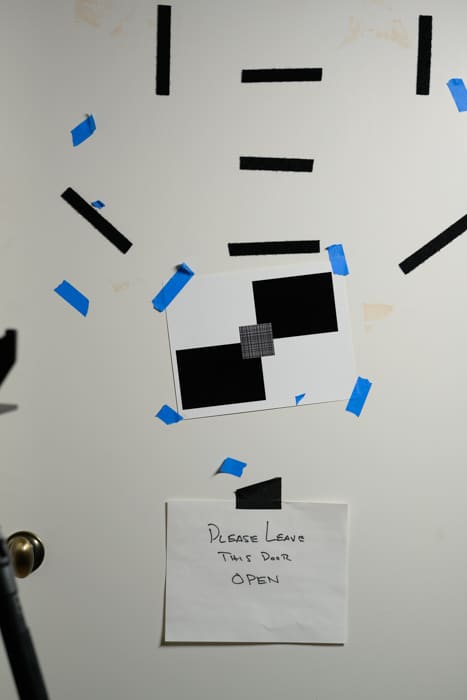 1:1 crops: