Size and weight
One eternal virtue for a travel camera is small size and light weight. The M240 is smallish by DSLR standards, and the lenses are much smaller than the best-performing DSLR lenses. Weight is not so clear-cut. An M240 with strap, battery, SD card, RRS grip and plate, 18mm Super-Elmar, hood, lens cap, and the Zeiss optical finder for that lens weighs 43.1 ounces, or 1.22 kilograms. A D800E with strap, battery, CF card, RRS plate, 18mm f/2.8 Nikkor, and lens cap weighs 46.3 ounces or 1.313 kilograms. I hear you calling "foul"; the Nikkor is a terrible lens for Zone focusing, which is the thing that you'd be doing the most with that focal length. I could counter with "autofocus", but I will admit that the D800E with strap, battery, CF card, RRS plate, 21mm f/2.8 Zeiss Distagon ZF2, hood, and lens cap weighs 62 ounces, or 1.758 kilograms. Oh, wait. The Distagon has no markings between infinity and 2 meters. It does focus to 9 inches, and that's why, but you'd have a hard time guess-focusing it. Here's one place where the Leica shines.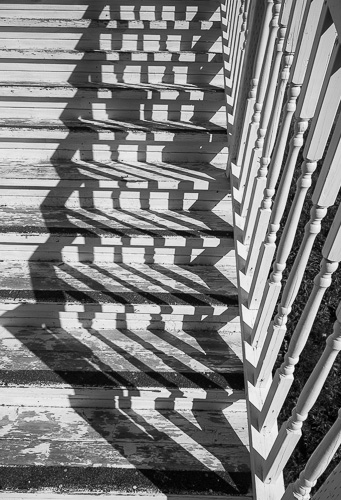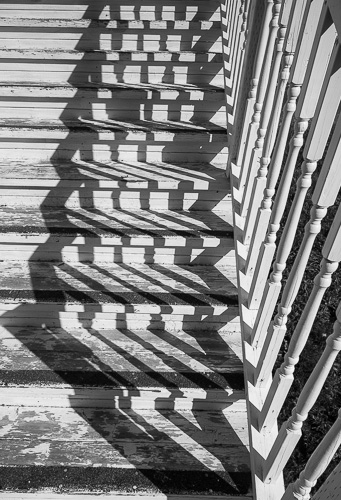 Stairs, Yarmouth, Nova Scotia. 18mm SE, f/11 @ 1/500, ISO 200
The Nikkor 85mm f/1.8 G weighs 350 grams; the 90mm f/2 APO Summicron weighs 499 grams. The Nikon lens is no match for the Leica one, but you wouldn't pick the Leica lens to save weight.
The Nikkor 50mm f/1.4 G weighs 281 grams; the 50mm f/1.4 Summilux ASPH weighs 335 grams; my "classic" version weighs 425 grams. Again, the Leica is the better performer, but you're actually carrying more weight with the "compact" system.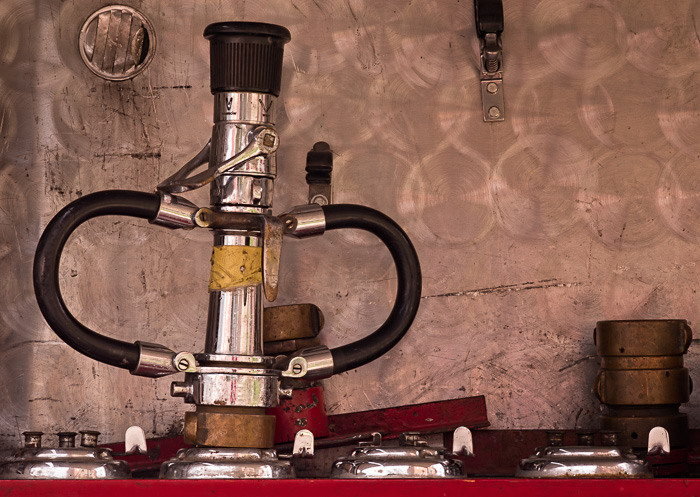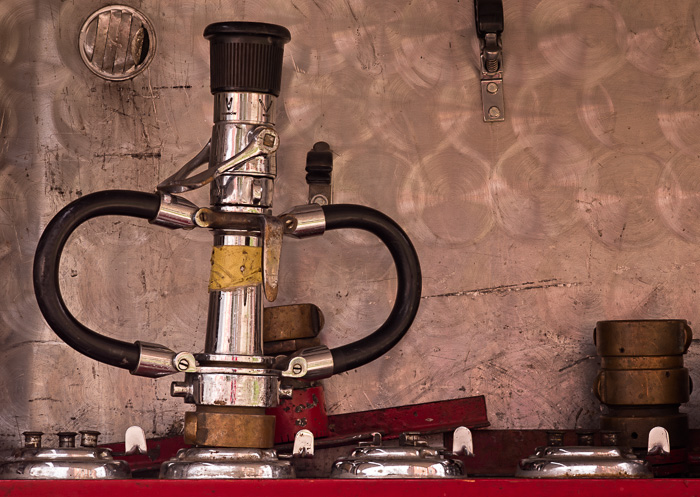 Firehose Nozzle, Summerside, Prince Edward Island. 90mm 'cron, f/11 @ 1/30, ISO 200.
It's one thing to have a lens weigh a lot because it has a lot of glass. It's another thing to have it weigh so much because it's got a lot of brass. I think Leica heads in that direction. The M240 body is heavier than you'd think it would be; every time I hand the camera to someone they comment on its weight. I know this is Leica heresy, and the true believers will be coming for me, but I think Leica would be better served if there was less brass in their cameras and lenses, and more titanium, carbon fiber, and – dare I say it out loud? – even more plastic.
As it is, you don't carry a M240 (or M9, or M8) system on a trip because you're trying to save weight over what you could do with a lightish full-frame DSLR (although you can cram all that weight into a smaller space than if you had a DSLR). You do it because you like the way the camera handles, the way the lenses draw, and RF and zone focusing suit your photographic style. If you're going to spend almost all the time peering through the EVF, you'd be better off with a mid line Canon or Nikon.
I'm not saying that mirrorless full frame cameras with EVFs won't eventually displace DCLRs. I think they will. I am saying that we're not there yet, with the mirrorless cameras available in general, and with the M240 in particular.