A case study
When I was on Campobello Island, I was able to visit a "cottage" right next to FDR's 34-room one. One of the remarkable things about the dining room was the picture window, and, of course, the view.
Here's an image made with the 18mm Super-Elmar, f/5.6 @ 1/180, ISO 200, exposed for the outside: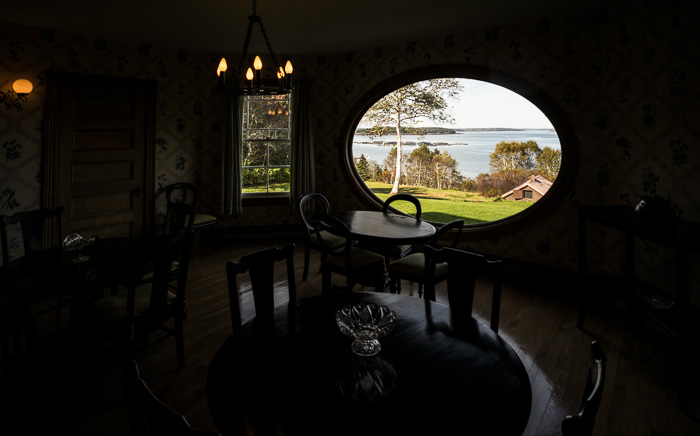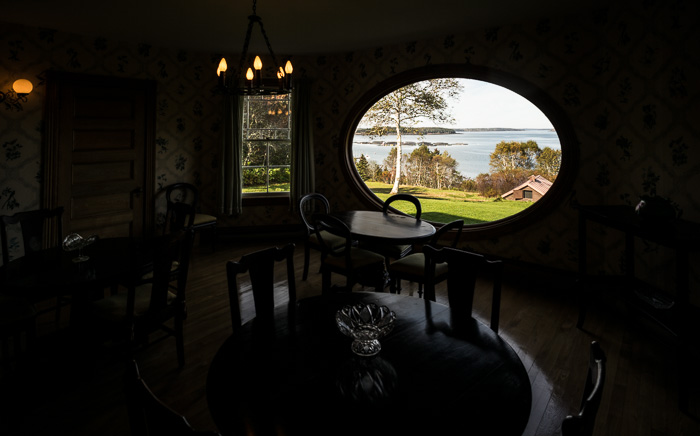 You can see that the shadows are going to need some heroic boosting. Here's what you get with +100 in the shadows and +45 in clarity, and a compromise white balance setting: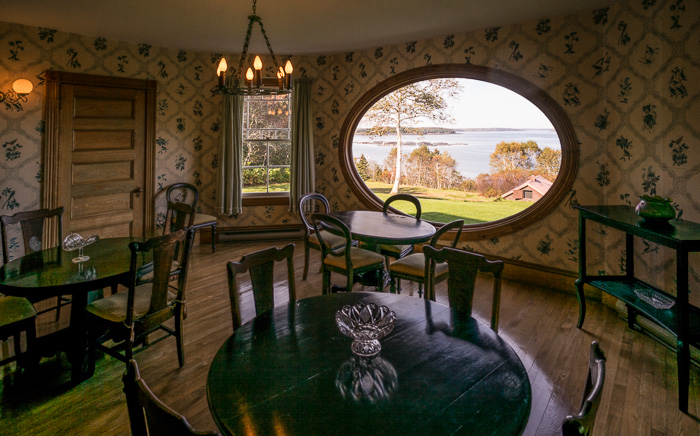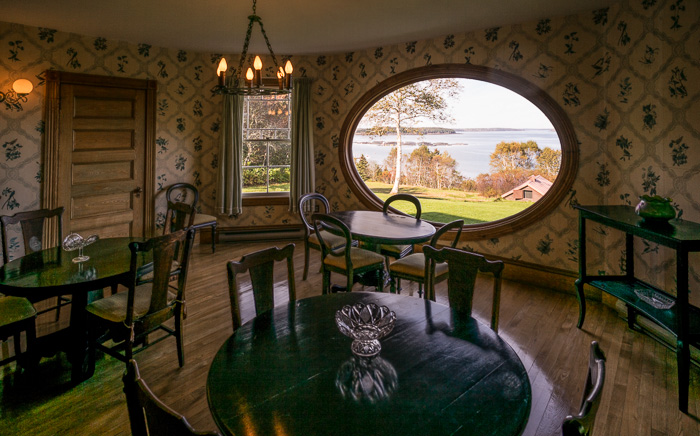 Not too bad, but the shadows are going green, as I feared from my earlier testing. Upon close inspection, it's not a uniform cast, but green flecks: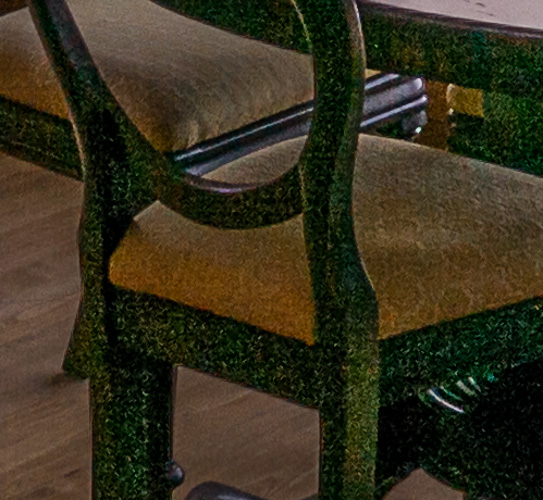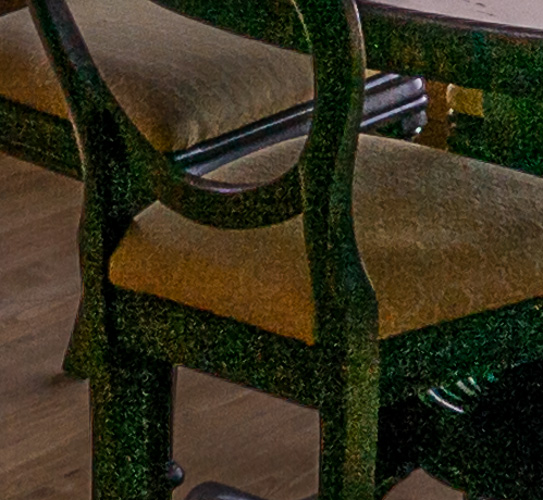 Applying +40 luminance noise redustion, +75 detail, and +30 color noise reduction and the rest of the noise settings at default helps a lot, but darkens the shadows: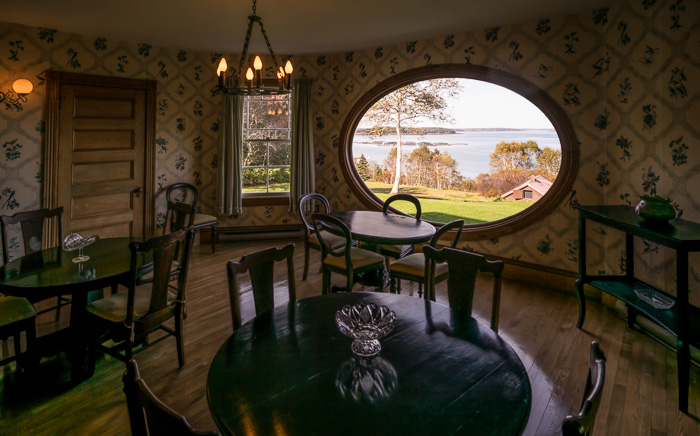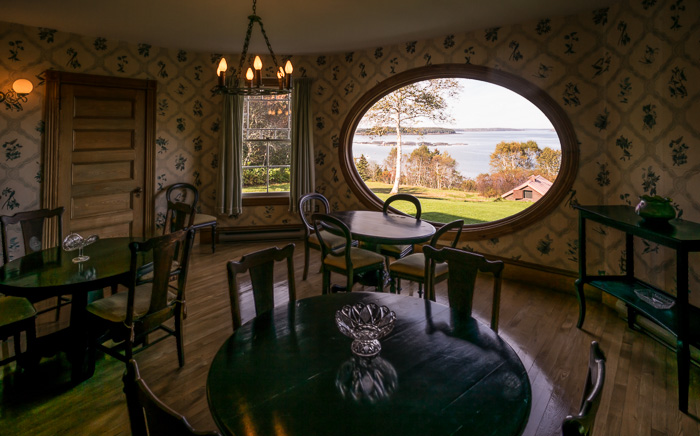 Here's a closer look: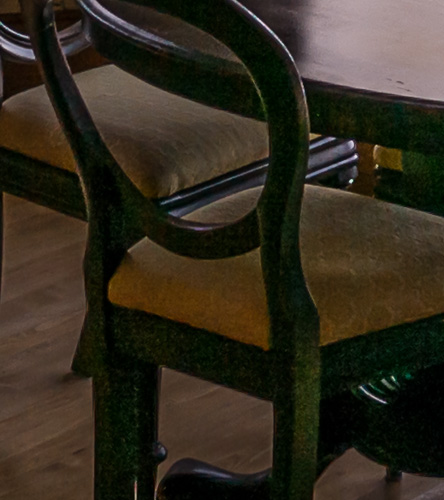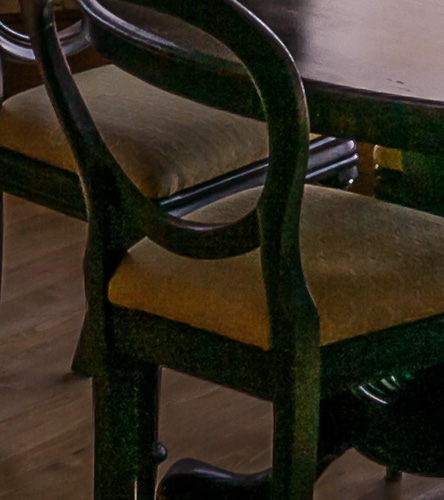 There's still some green to deal with. It'll probably take a layer mask in Photoshop to fix it.