We've seen in the two previous posts that the Sony a7RII does wonders for the color casts that beset the a7R when used with short, pseudo-symmetric rangefinder lenses. Since the sensor stack is still the same thickness, I don't expect any improvement in corner smear, but it's certainly worth testing.
I attached a Leica 18mm f/3.8 Super-Elmar-M ASPH to each camera and made an aperture series of this scene, shown at f/8: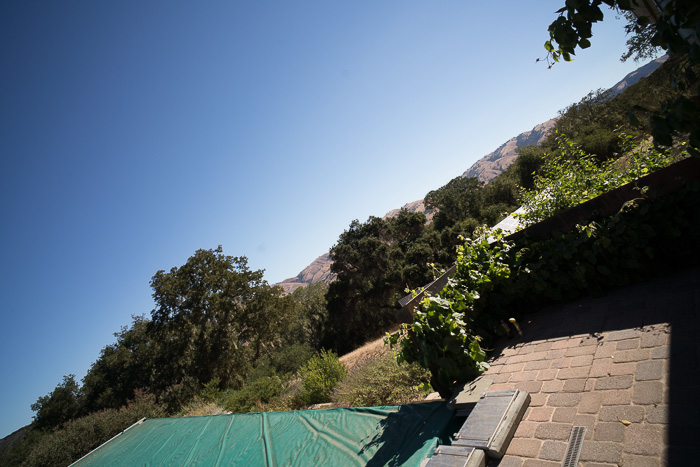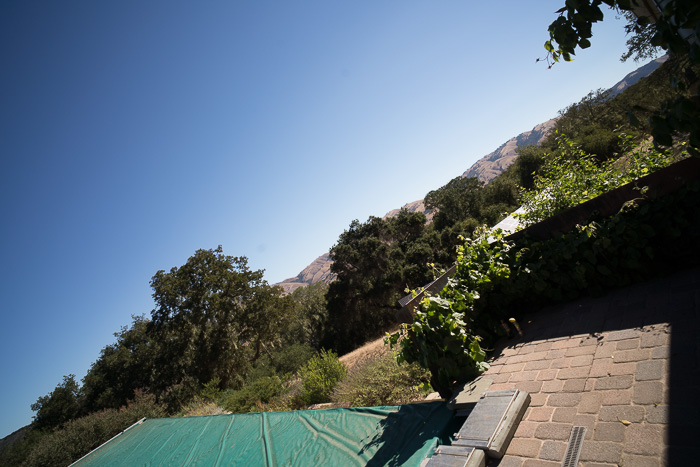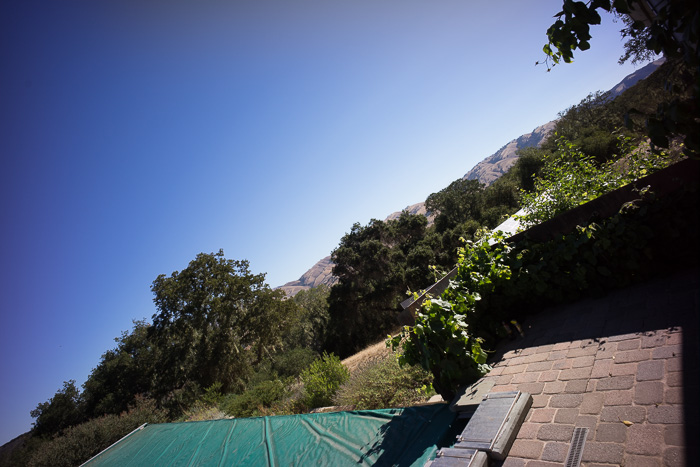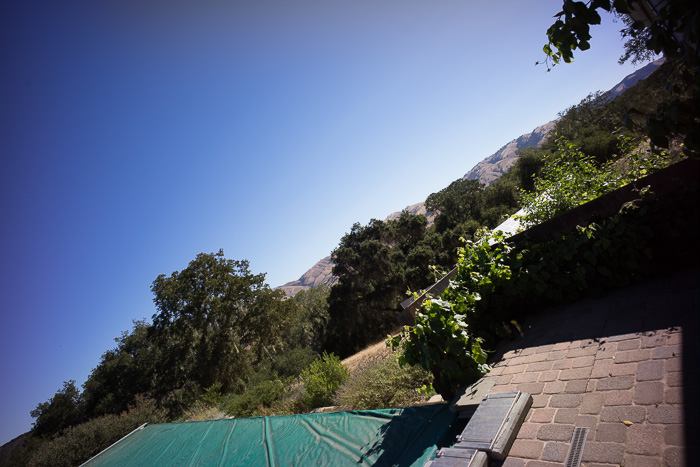 Both images were developed in Lightroom with daylight white balance. The actual balance is quite different even in the center of the image. The greater falloff of the a7R and the magenta corner casts are evident.
Checking the center at 300% magnification: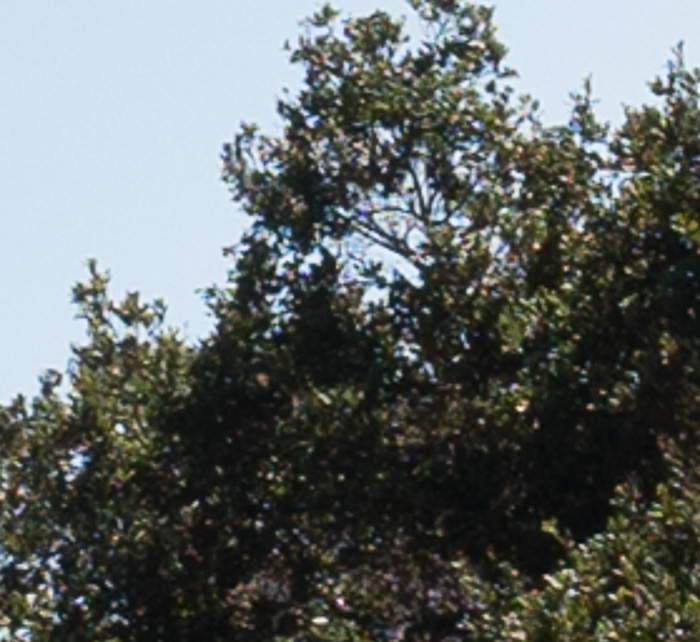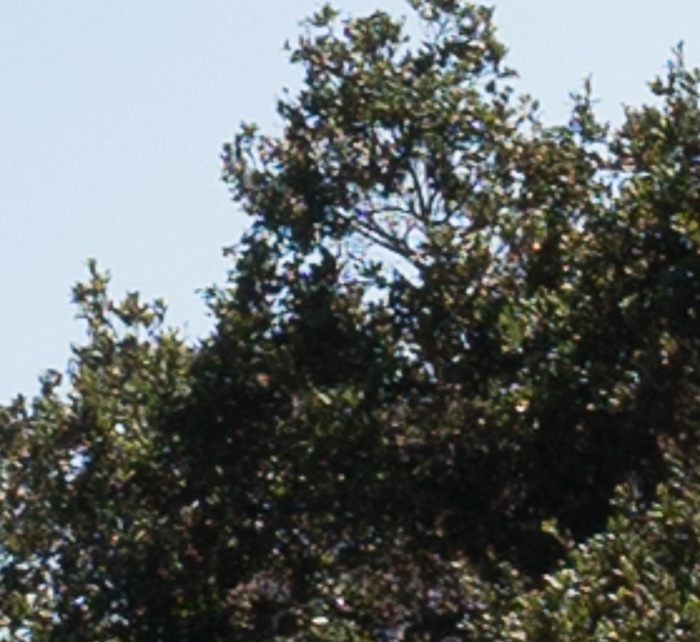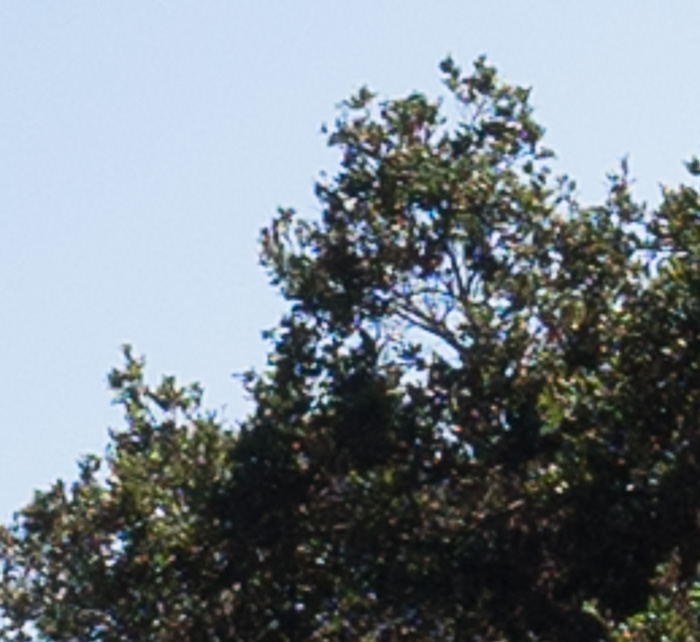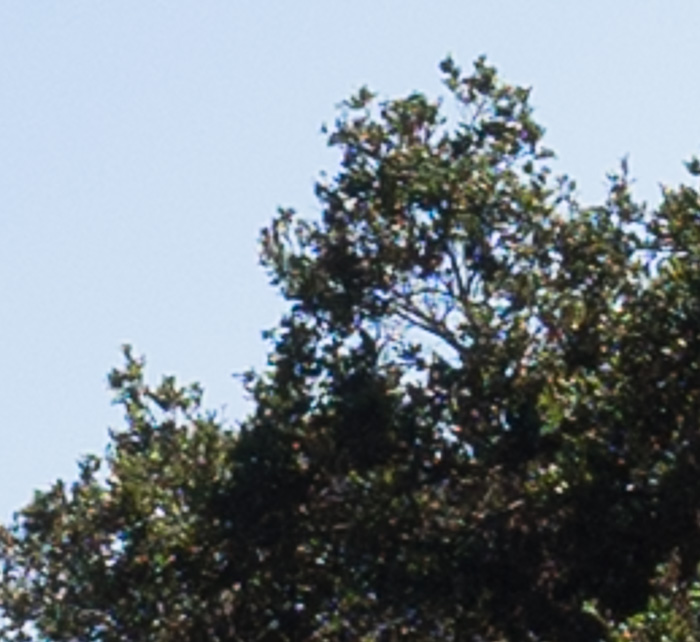 Similar sharpness.
Now the lower left corners, with a one-stop boost in exposure.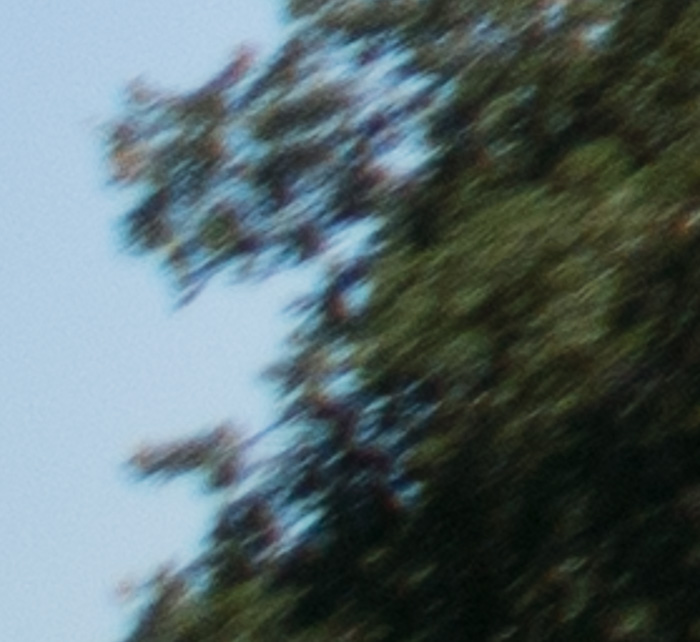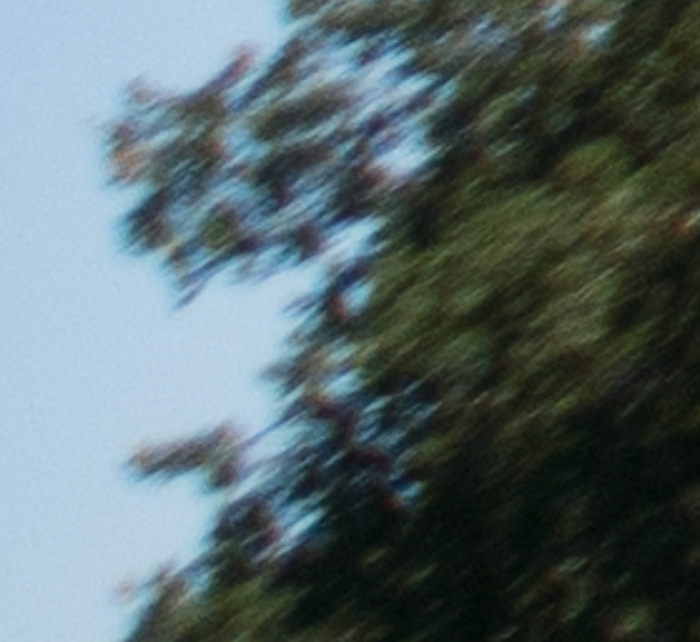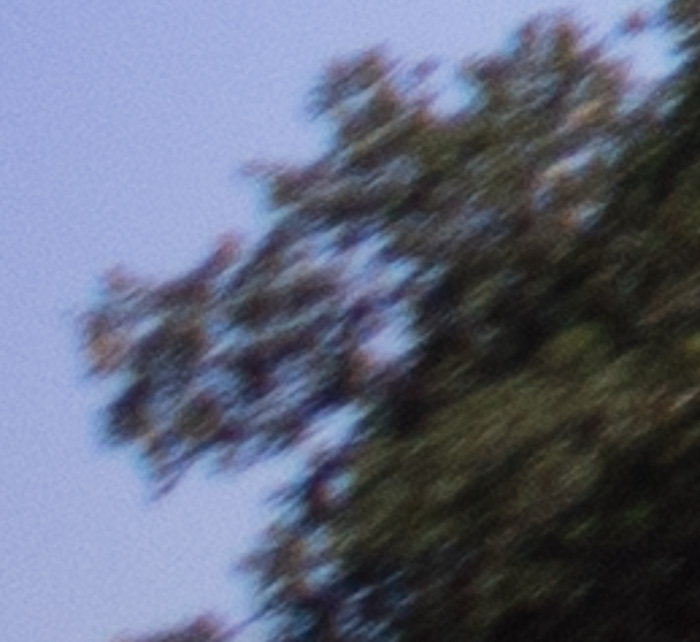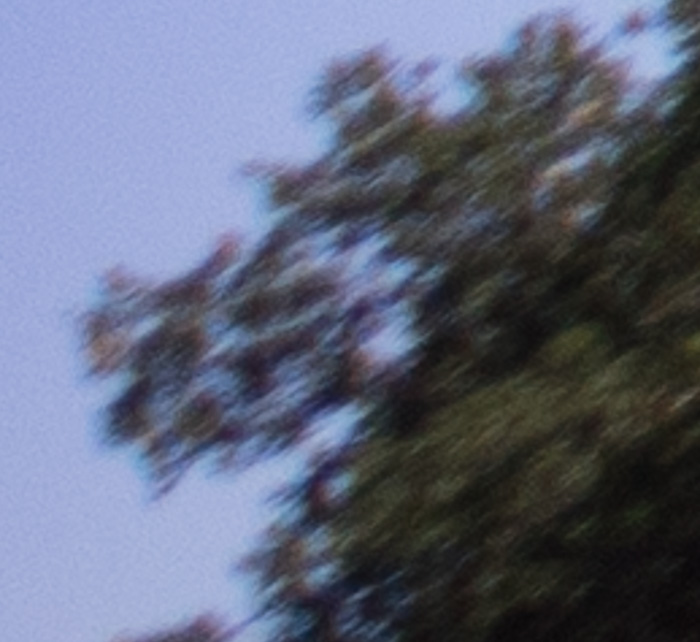 The a7RII is maybe a hair better. It could be my imagination.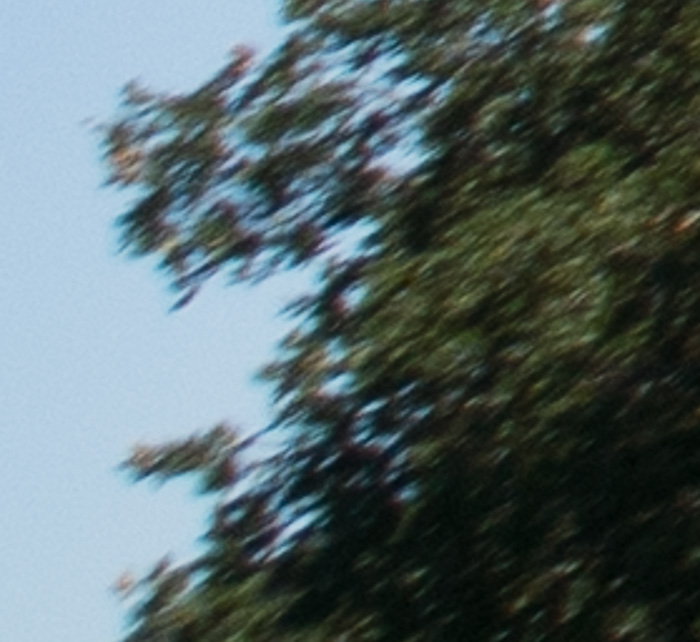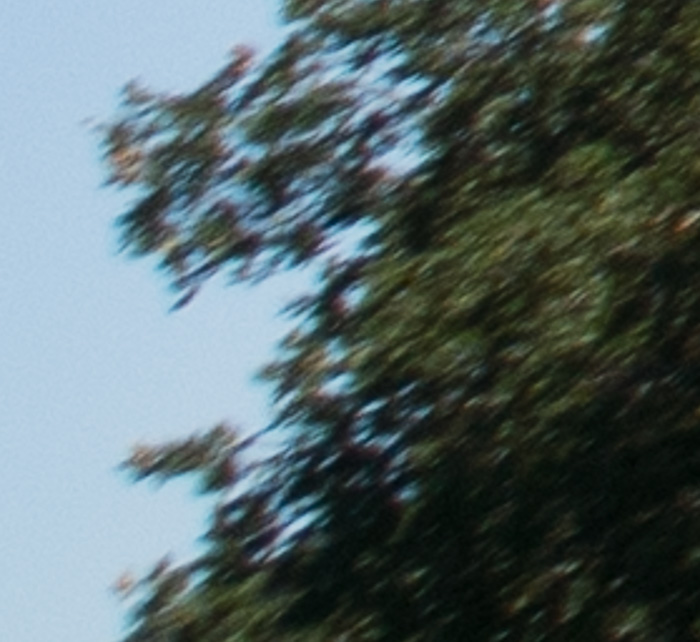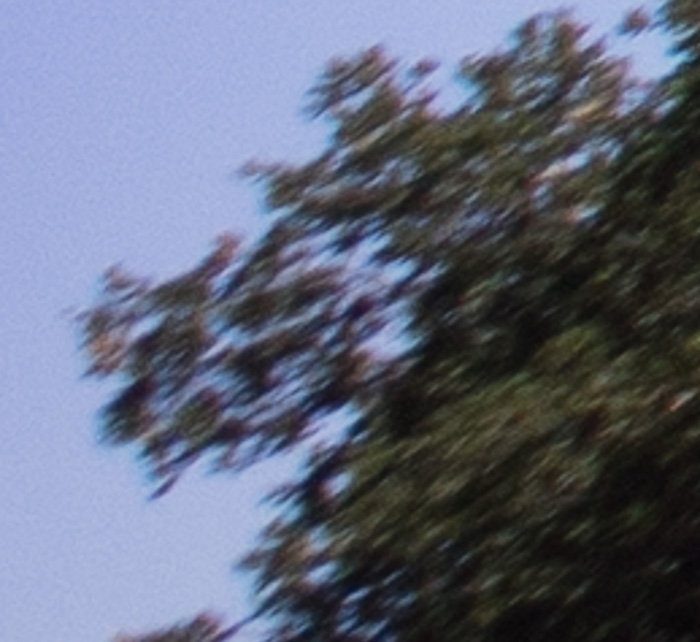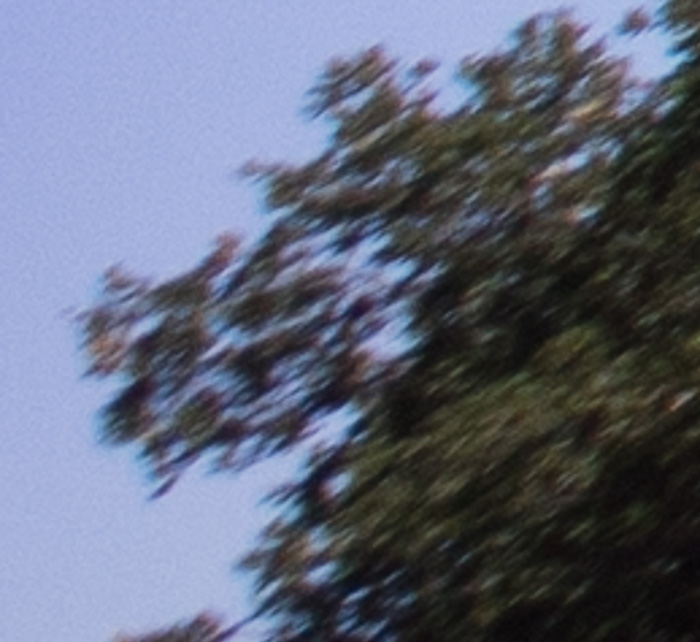 Sharpness is about the same.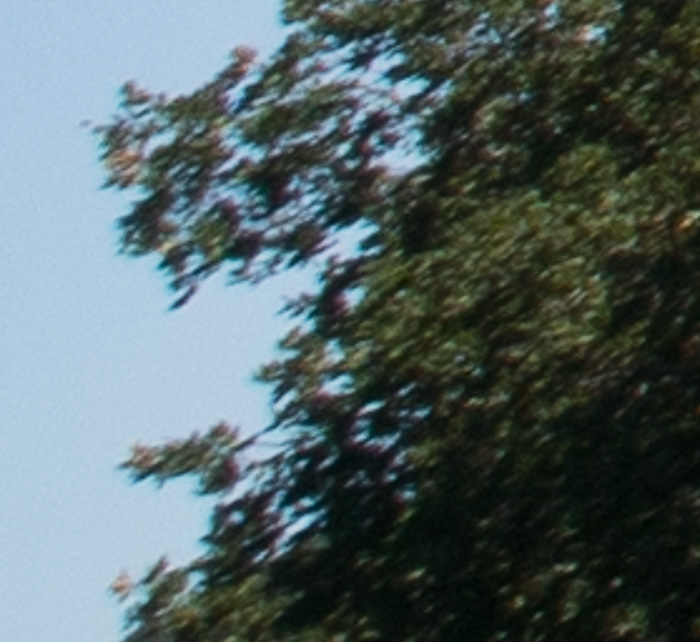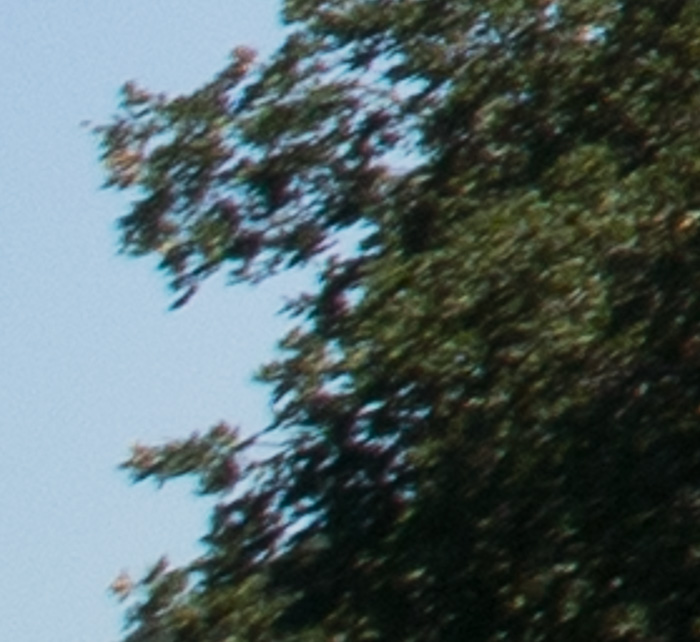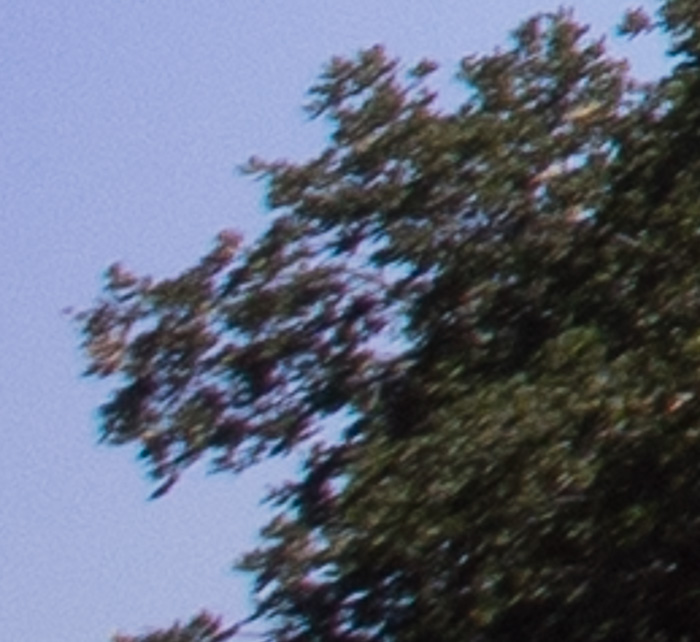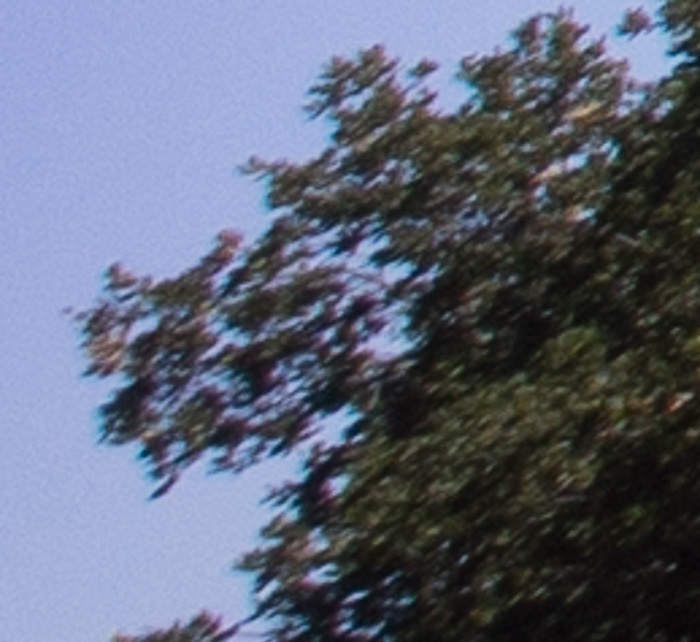 Same sharpness.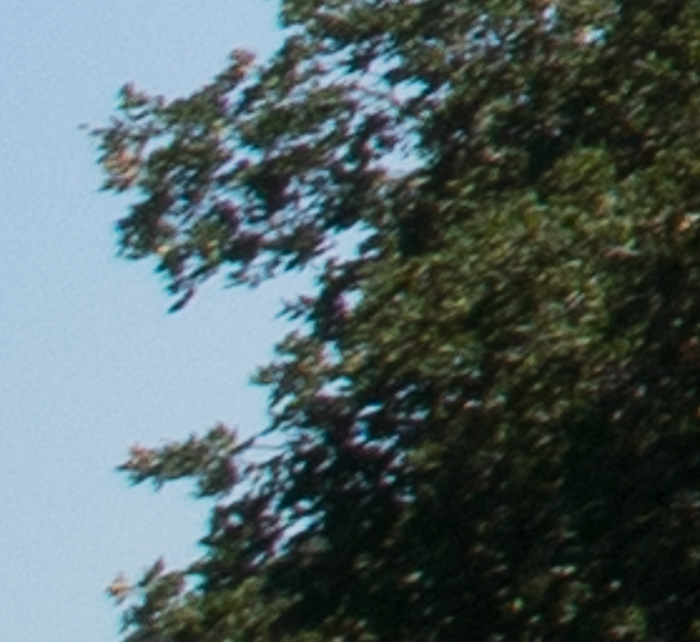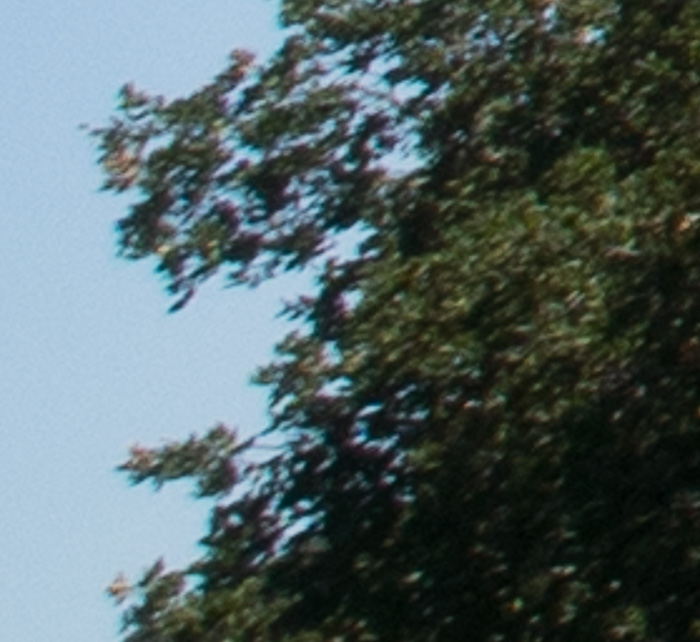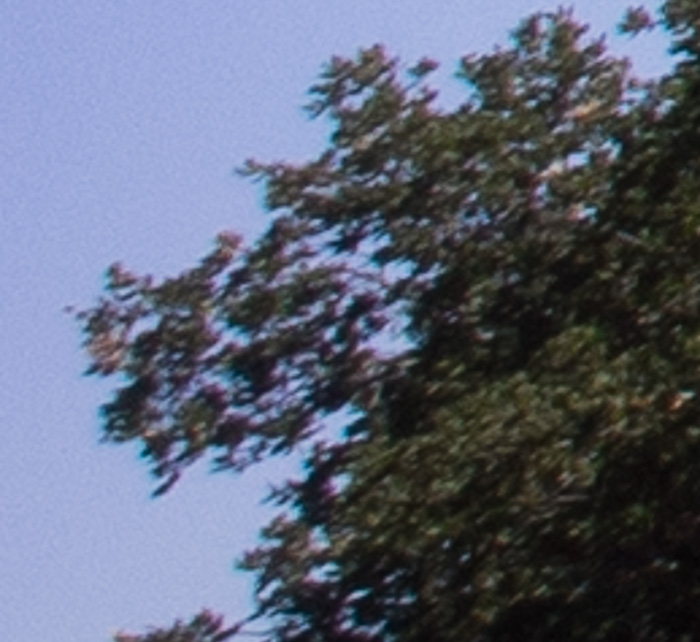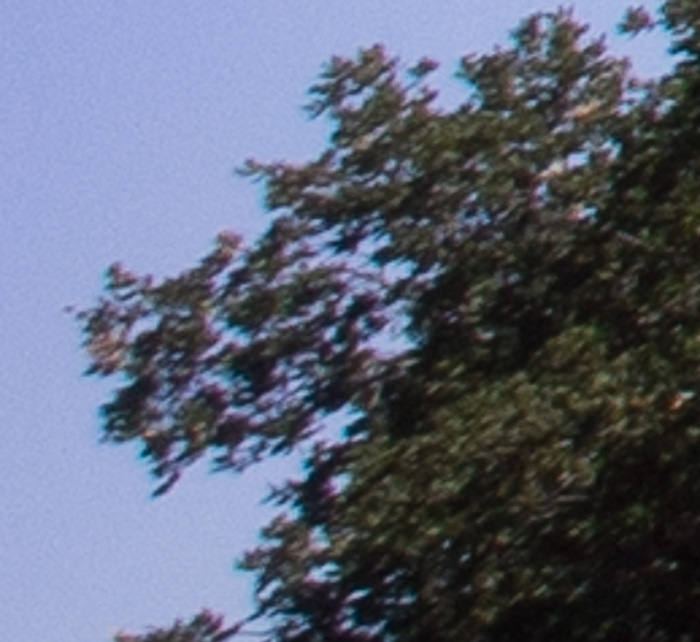 Same sharpness.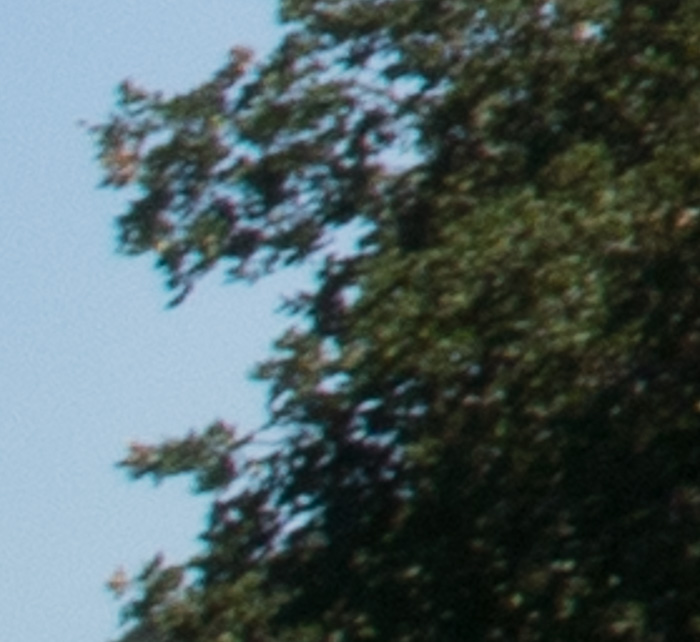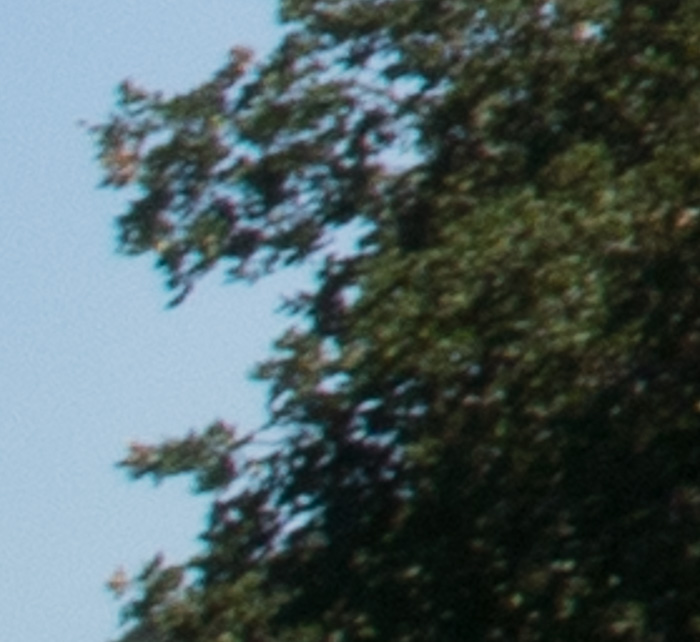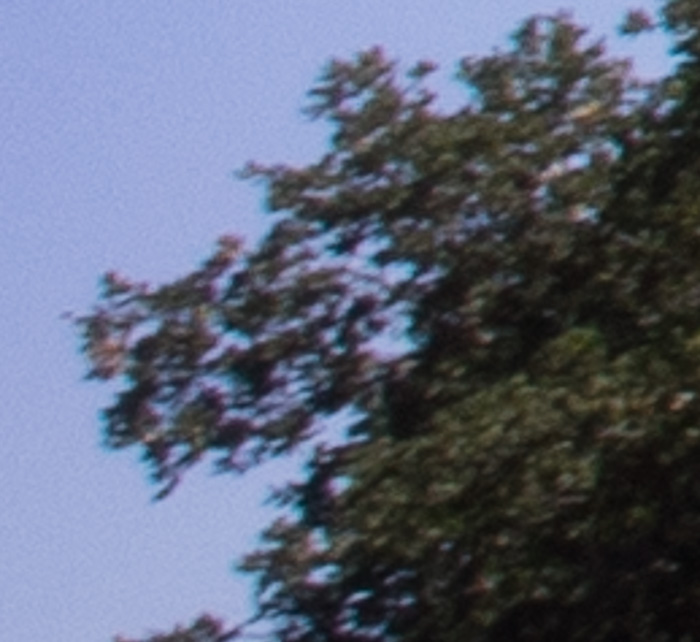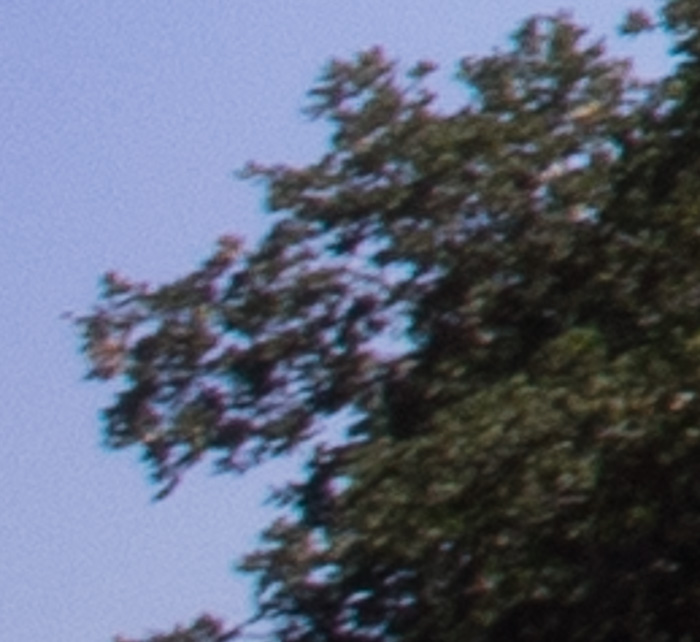 Same sharpness.
I'd show you color cast pictures through the Expodisc, but the lens front element prevents using the Expodisc with the hood off, and the hood prevents getting the Expodisc close enough to the lens.