Some of you have probably guessed the next step in making the monitor gamut larger: add a fourth primary. Why not? Printers have done it with great success. Let's see how it looks: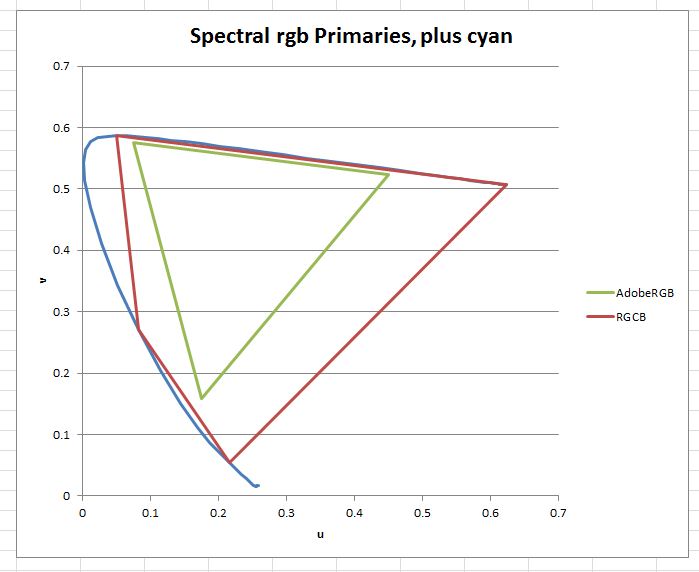 What are the downsides?
Works only in a color-managed environment
33% more pixels for the same resolution
33% more display memory (There are ways around this)
More complicated backlight – possibly 33% more light sources
Monitor interface standard changes required. Would probably have to buy monitor and display adapter as a set, at least at first.
Will it happen? I don't know. The serious photography market is probably too small for some manufacturer to go to all the trouble. It will probably come to television displays first.
I just did some research. There are already four-color TV displays available. Look here and here. They added yellow, not cyan, but the idea is the same.