We looked at the overall image and the upper right corner here. Now, let's take a look at some crops from near the center of the two sets of images.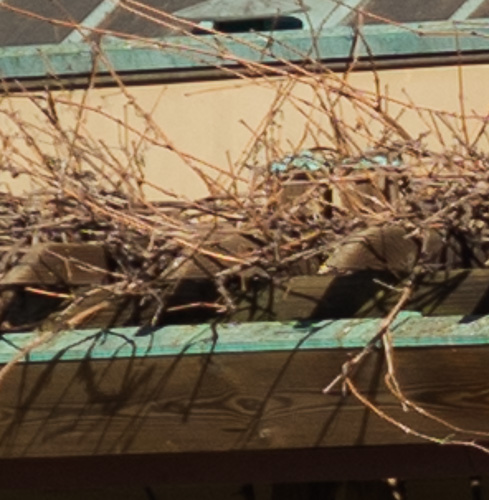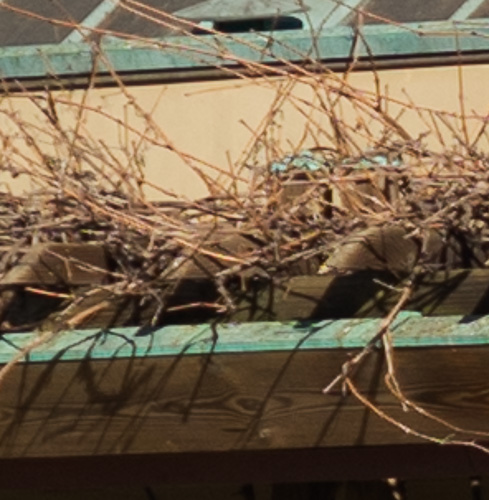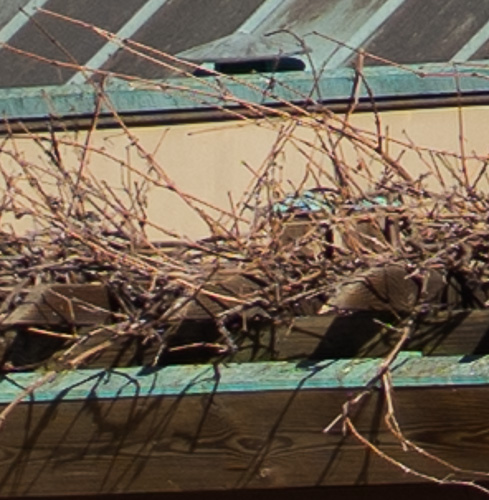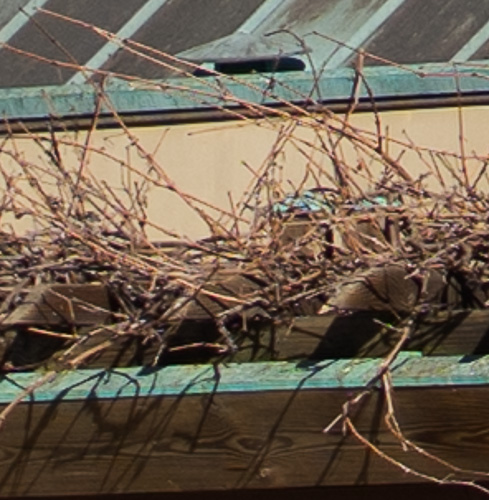 The Summilux is clearly resolving better. The MTF charts told us that it would. The diffuse flare of the Nikkor softens the image. The color balance is still different. What else? Not a lot that I can see. Maybe the other differences are obscuring the subtleties.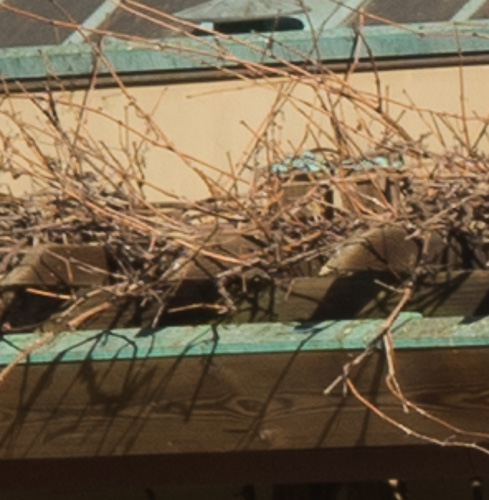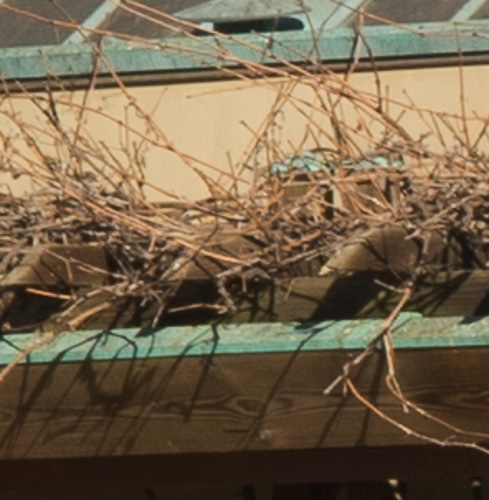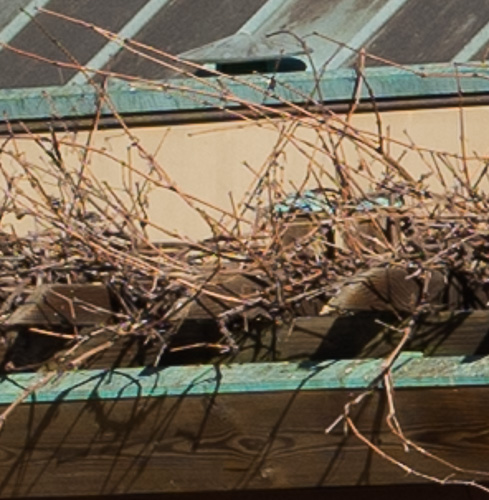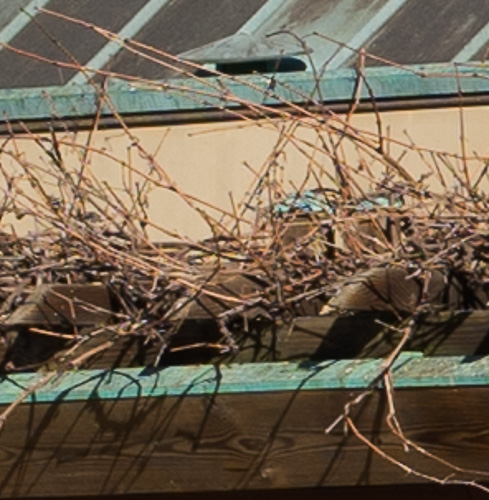 At f/8 the Nikkor is sharper, but it's still not as good as the Leica is at f/2. That, the color balance, and the flare (though it's better at f/8) all make it hard for me to see many other differences.
Summary
It's clear that the 'lux, while struggling a bit a wide apertures on the a7II, outclasses the Nikkor in all important respects. And why shouldn't it. It costs 15 times what the Nikon lens does. It's got 50 more years of optical design and construction improvements on it. It's got exotic glass. It's got aspherical elements.
But here's the thing. I used that Nikkor for 40 years and got lovely images with it. I knew it wasn't the sharpest thing in the world wide open, so I either didn't open it up all the way, or did so only in circumstances where the softness wouldn't be a problem. I never noticed the veiling flare until I got a Hasselblad in 1981,
Does the Nikkor have character? I'm afraid that character in lenses, like in automobile handling or high-fidelity sound systems, often translates to "endearing flaws". In the case of the Nikkor, I believe none of its flaws are endearing, and all of them could be simulated in post starting with an image from a really good lens.
So this Nikkor is going back to being a Nikon S body cap. Too bad.