This is post six in a series about my experiences in publishing a book. The series starts here.
I'm going to need a way to proof images for the book. Soft proofing will get you close, but there's no substitute for a real, hard-copy proof. If the Coated GRACoL 2006 gamut lies completely within the gamut of some paper that I can print on with my Epson 4900, I can use the 4900 to proof the book pages.
I fired up Gamutvision, and loaded my custom profile for Exhibition Fiber in the 4900, and the Photoshop Coated GRACoL 2006 profile, and took a look from several different vantage points. The Exhibition Fiber gamut is the wireframe, and the GRACoL gamut is the solid shading.
In CIEL*a*b*, from the top of the L* axis: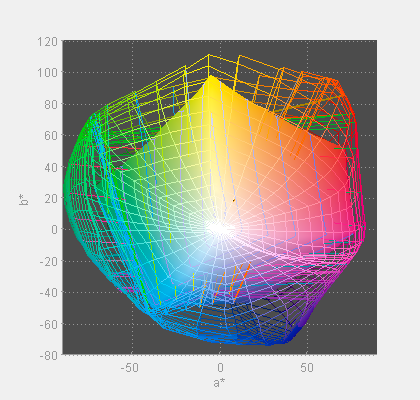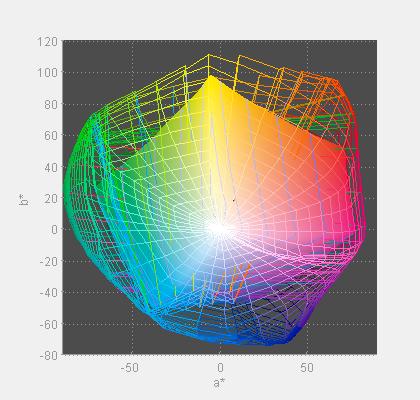 The 4900 has green and orange inks, and the GRACoL standard press does not. You can see where the green and orange inks in the Epson really expand the gamut over a straight CMYK printer. You can also see a big Exhibition  Fiber/4900 advantage in the blues.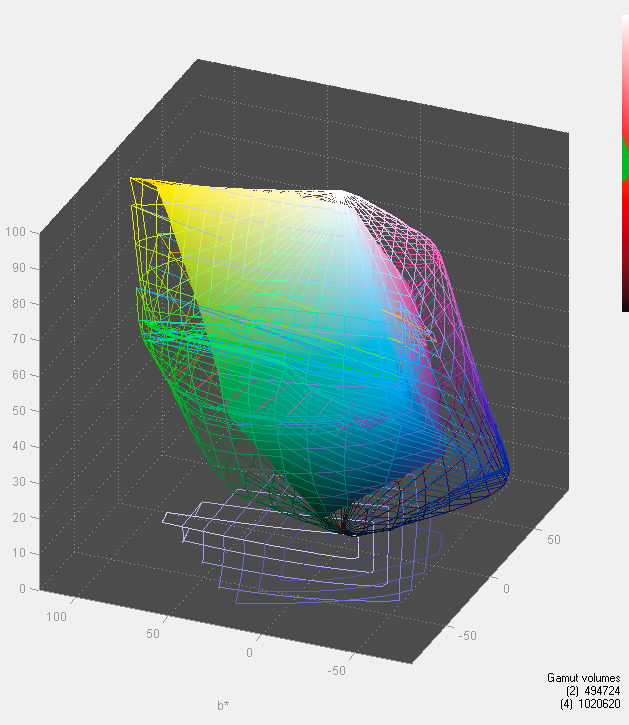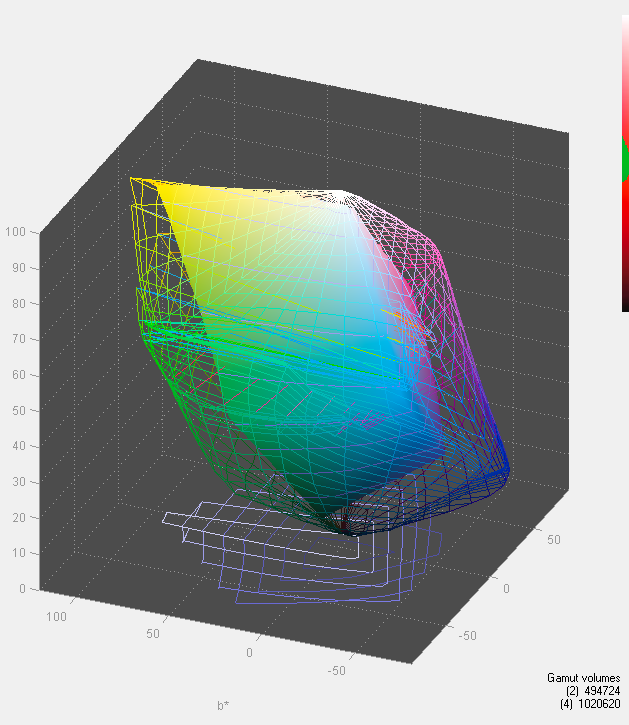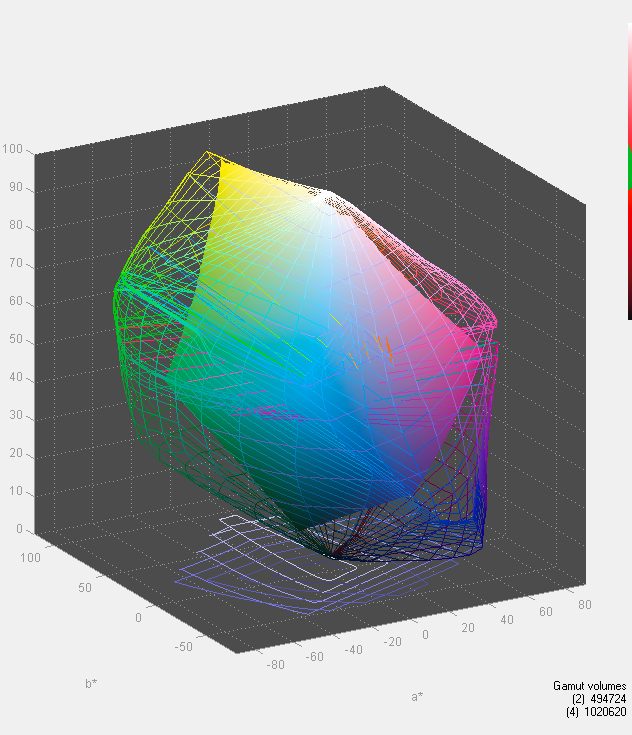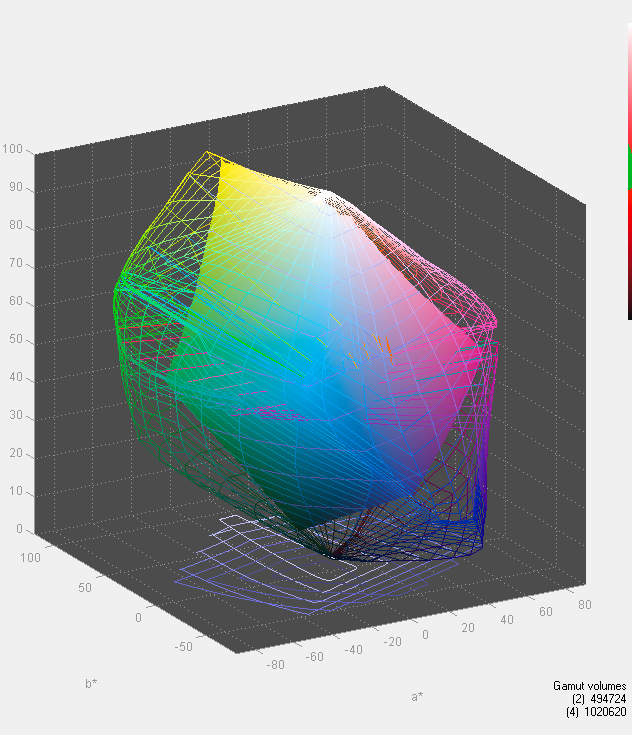 Looks like the Exhibition Fiber gamut completely encloses the GRACoL gamut. That's the good new. The bad news is that the GRACoL gamut is substantially smaller, and I'm going to lose a lot of chromaticity range in printing these images.
But I can convert ProPhoto RGB images to Coated GRACoL 2006 in Photoshop with my preferred intent for that image, then convert back to PPRGB, then print on the 4900, and I'll have only colors in the print that are within the GRACoL gamut.
Once I pick out a paper, I can look for an inkjet paper that has a similar finish, and make an ICC profile for that paper printed on by the 4900. If that gamut turns out to encompass the GRACoL gamut, that will be an even better proof.