This is a continuation of a series of posts that I started what seems like a long time ago about getting a book designed and published. The series starts here.
This is a continuation in what seemed to be a never ending struggle to get the pages to lie flat enough for the gutter-spanning images to look good.
I went to Jerry Takigawa's office yesterday to see the latest dummy, the one with the polyurethane reactive (PUR) glue that was supposed to be applied more thinly and be more flexible, and the heavy pages, which were supposed to pull the book open more.
The spine did not tent up when the book was open: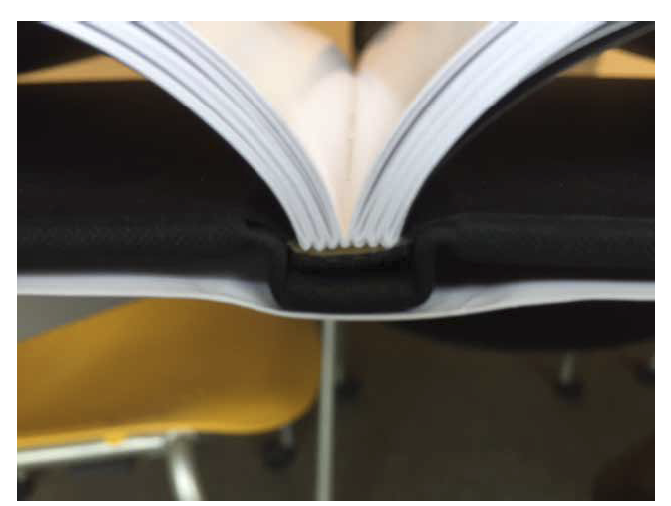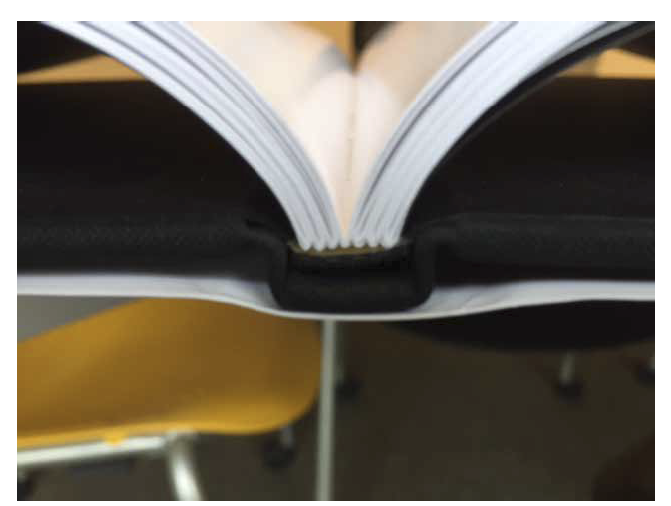 The pages folded flatter than the picture above, but the spine stayed flat. Not what we were looking for.
The dummy book with the polyvinyl acetate (PVA) had a spine that bent properly: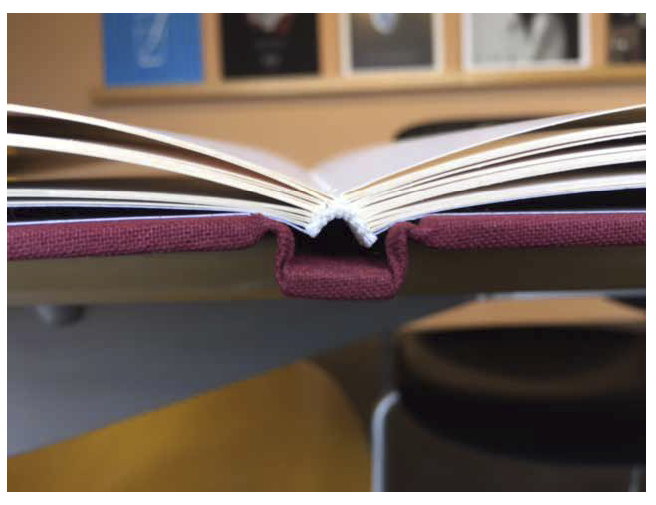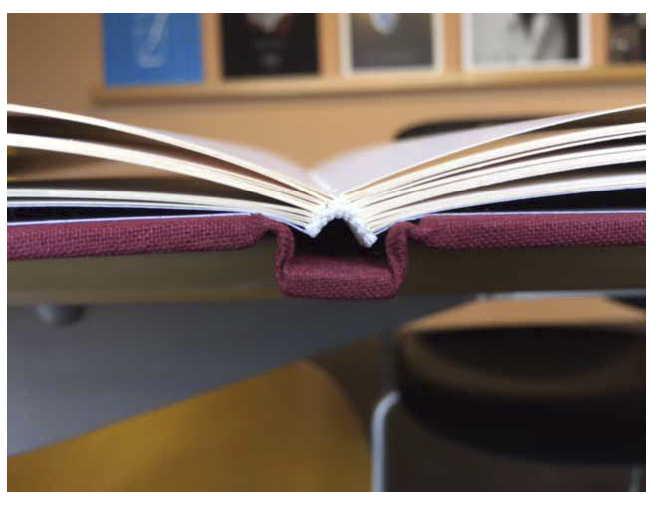 However, the less viscous PVA glue had seeped through the holes created when the signatures were stitched, not only at the center of the signatures, but a little bit in the other pages. Jerry is worried that the glue seepage, which is essentially invisible in the white dummy pages, would stand out against a gutter-spanning image, or, worse, cause the ink to be pulled off the page as the book is opened.
Also, if we go with PVA, we're taking Roswell, the bindery, outside of its comfort zone; they have essentially switched to PUR for this kind of book.
So, the choices were to re-layout the book, greatly reducing number of or eliminating all the images that span the gutter, or going with PUR and living with pages that aren't flat.
It seemed that the heavy paper was helping a lot, and I'm tired of messing with the layout, so I said to go with the PUR binding and the heavy paper. It's been frustrating, I'm kind of beaten down, and I figure at this point the best is probably the enemy of the good. I certainly don't want to look for another printer.
This supposed to be fun, right?