This is part of a series about my experiences in publishing a book. The series starts here.
The books showed up yesterday. Although FedEx did load them on a smaller truck than the 18-wheeler they tried to use Friday, the truck is still pretty big: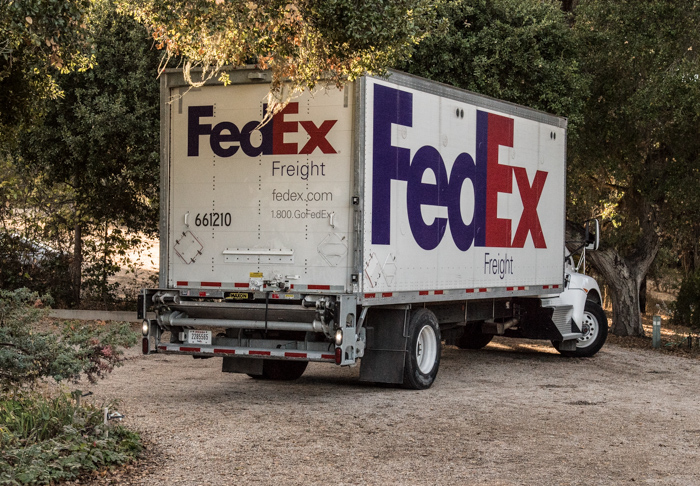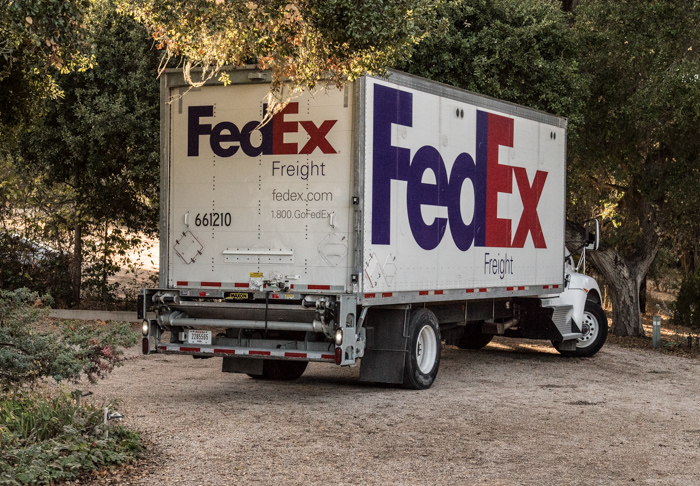 First thing off the truck is the mailers, which are shipped flat: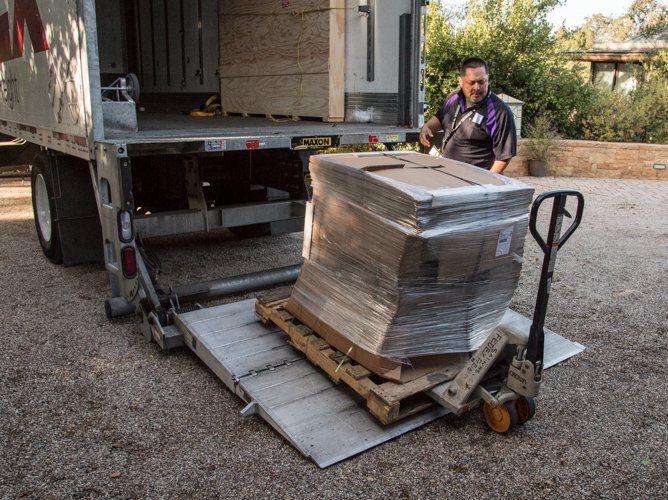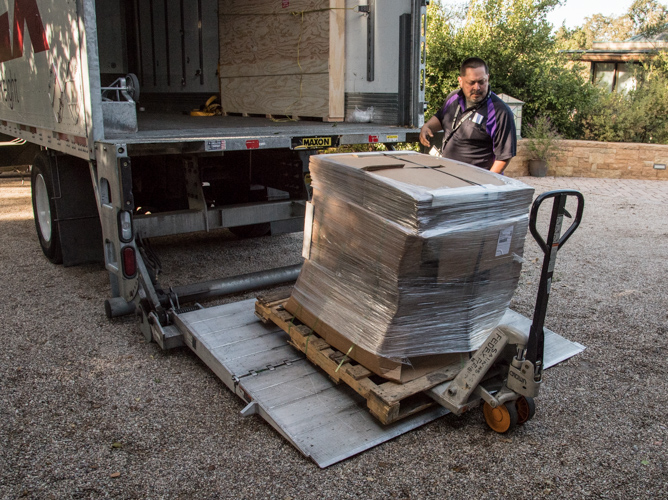 Then comes the slipcased books, and a few plain ones: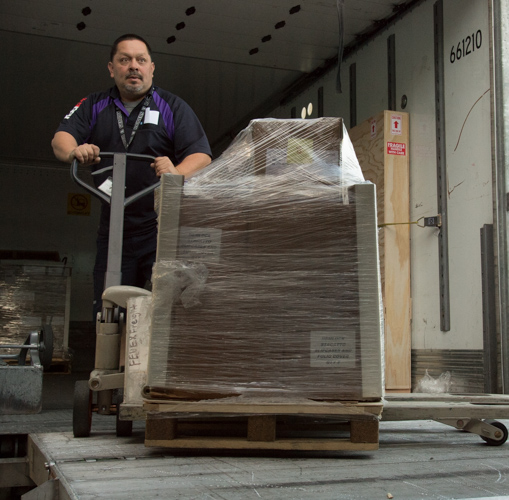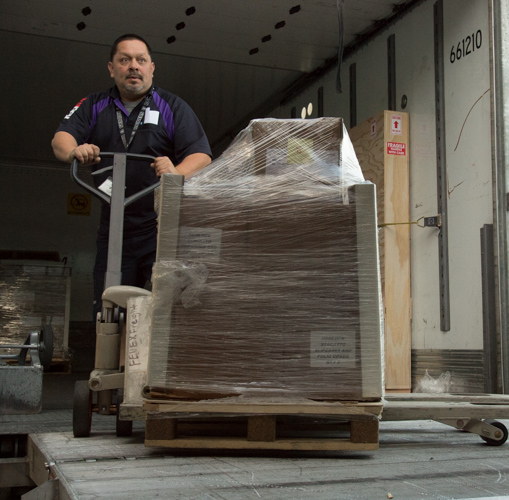 And then, the big, heavy pallet with 40 cartons of 14 books per carton: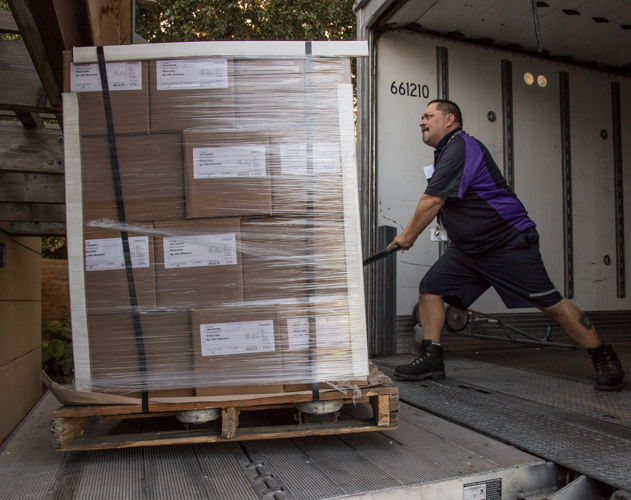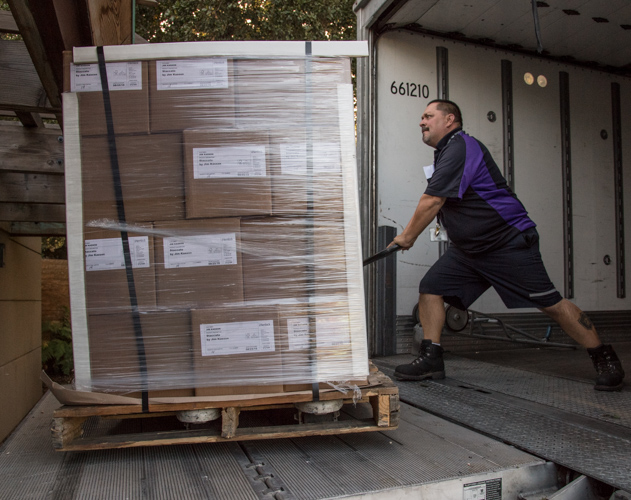 This one was too heavy to roll into the garage. We had to tear it down in place and move the cartons of books in with a hand truck. This is what 600 books and their shippers look like: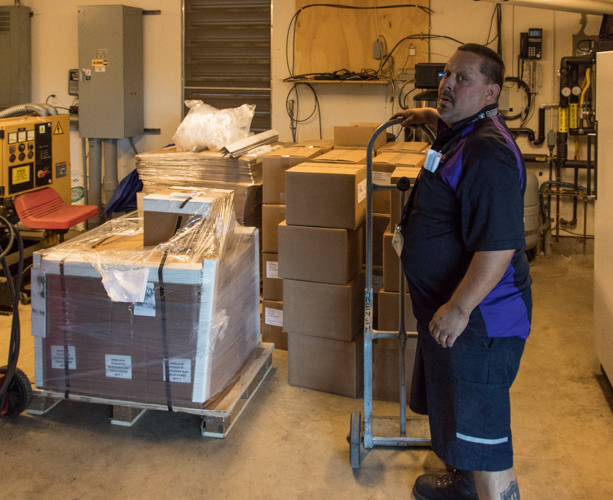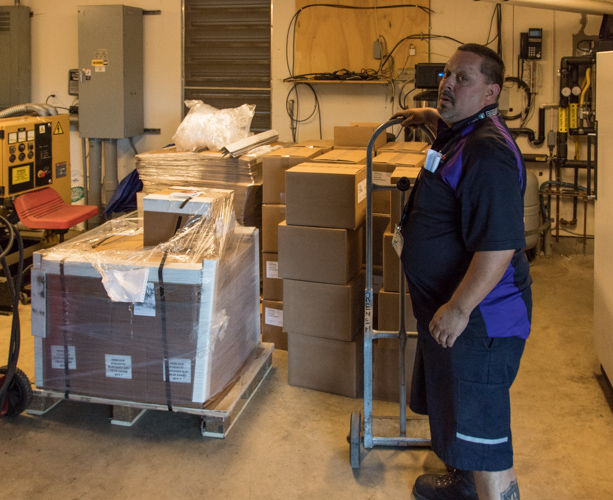 We checked the boxes against the packing slip: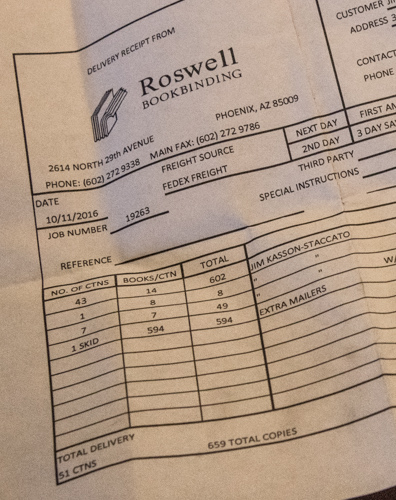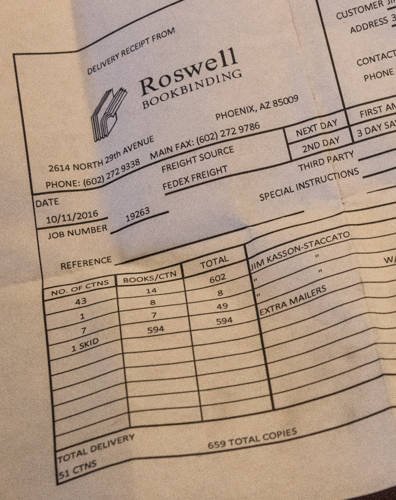 And the we opened  up a box: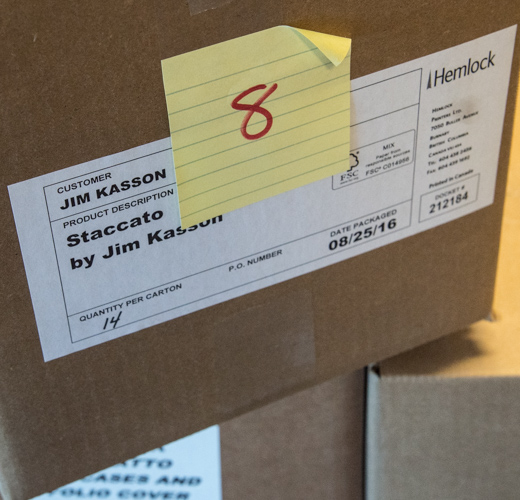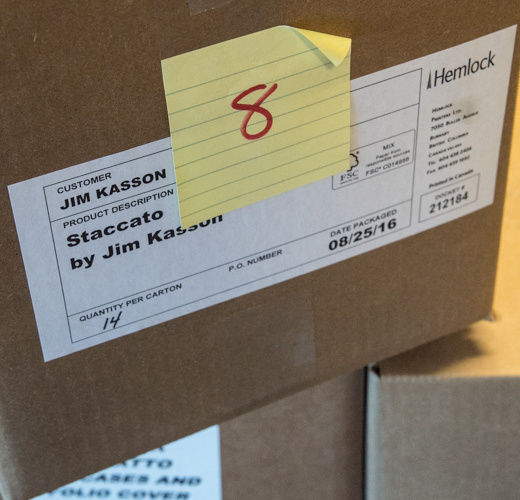 In the above picture, the box on the bottom has 7 slipcased books in it.
And finally, here are the books: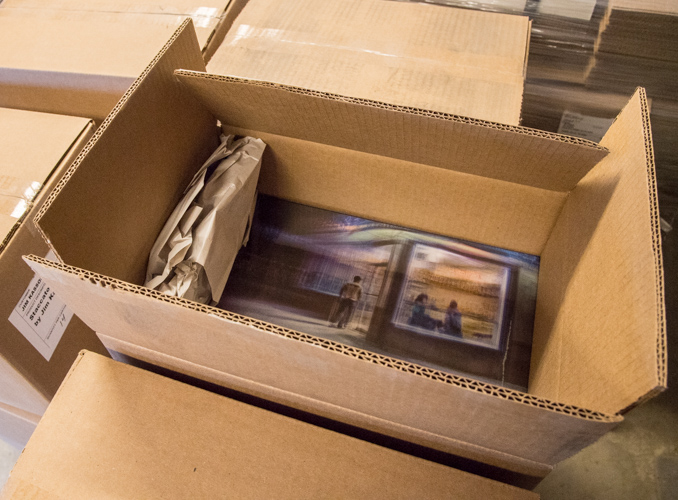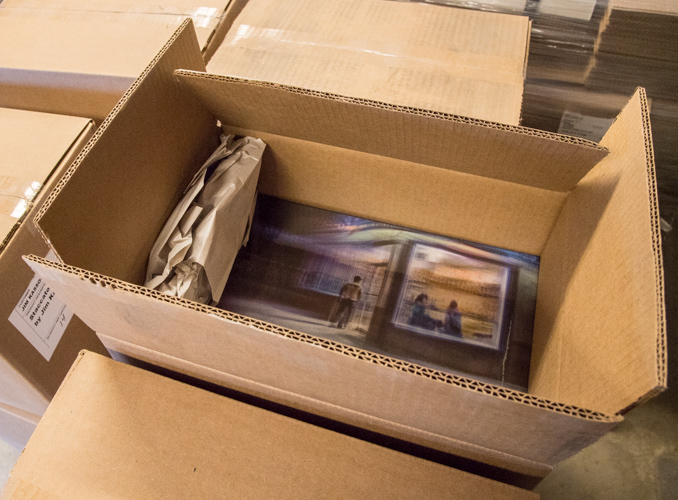 Next up. How do they look?