One of the stops on my recent Canadian trip was on Prince Edward Island. We docked at a little town called Summerside, which, with its beautiful Victorian and Edwardian houses and stately buckeye trees, reminded me of the best parts of growing up in the Midwest in the 1950s. There was a celebration of some kind at the firehouse, with demonstrations to watch and old fire engines to poke around.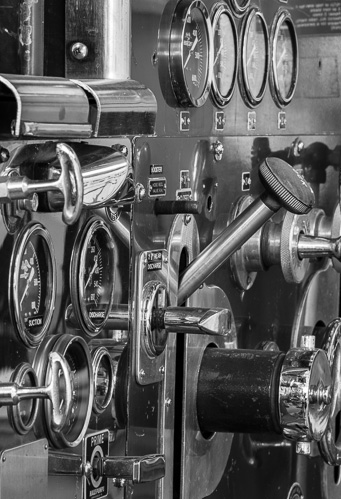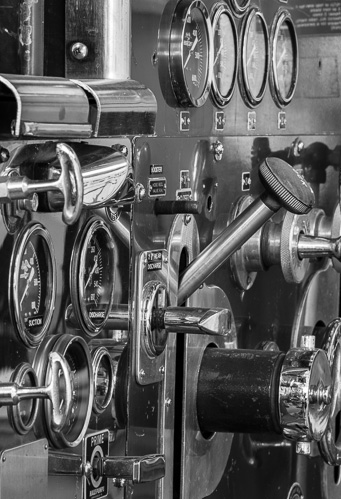 Poke I did. I also made some pictures, which I posted here and here  and here a week or so ago. I was happy with them, in a low-expectations, vacation-snaps, kind of way. They got me thinking about pursuing idea a little further. I contacted a local fire house, and they were amenable to my seeing what I could do with their equipment.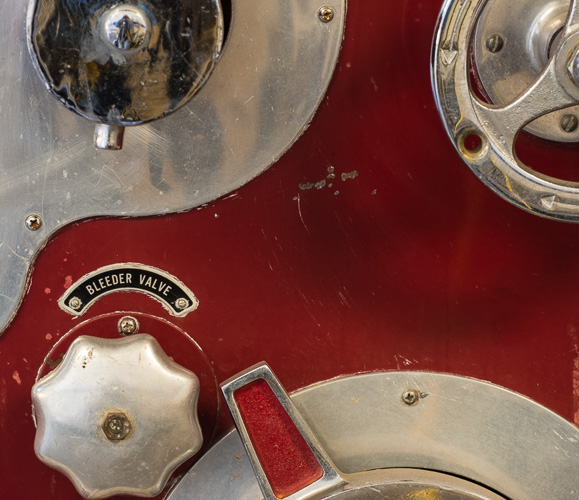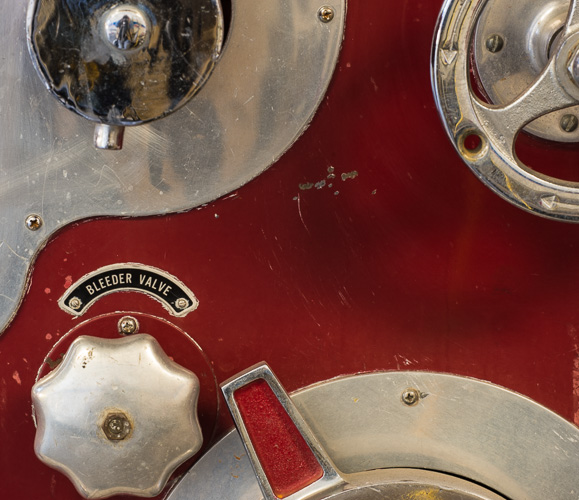 Yesterday was my first day. They have an older fire engine, an American LaFrance from the early 70s. I started (and finished, at least for the day) with it. I'd brought several lenses, but decided to stay with just one, the Sigma 180mm f/2.8 APO Macro. When I'm in a new and target-rich environment, I find it more effective to pick one lens and see what I can get out of the subject after the easy pictures, rather than keep swapping lenses and getting all the possible easy pictures. For me, easy pictures aren't the result; they're images you have to get out of the way to get to the good ones. That doesn't mean that they're a chore. I let myself get caught up in the excitement of a new subject, and don't try to talk myself down. When it comes time to fire up Lightroom and review the images, I try not to be hard on myself, saying, "Don't worry, they're just the first ones."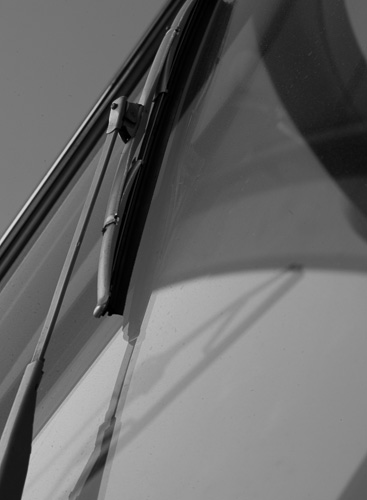 I think I'm going to like fire engines. They're machines that were built primarily with function in mind, but, especially in the older ones, there are many touches, like elaborate pinstriping and polished chrome bits, that show that their builders took pride in their products. You can also see that the equipment has been well used, and well cared for. The use shows up in appealing scrapes and dings, and the care shows in evidence of repeated waxing.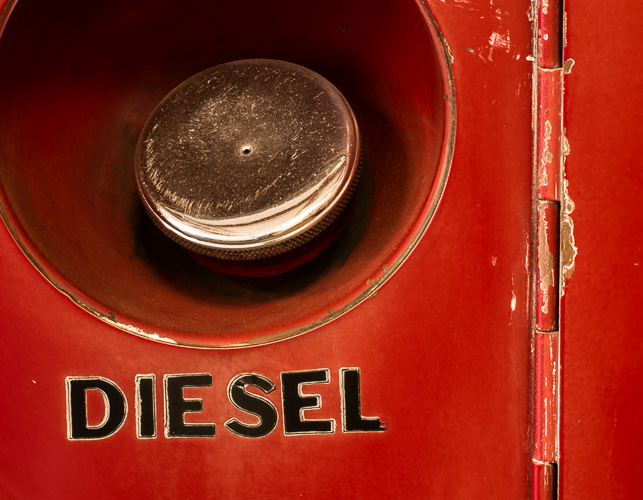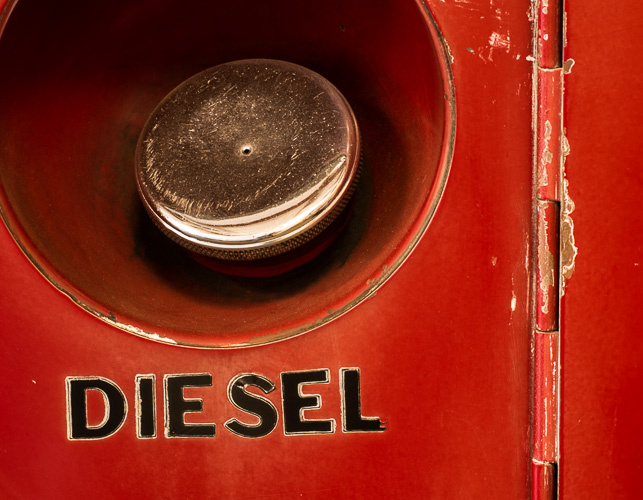 Then there are the arcane controls and labels. They speak in elliptical phrases of a complicated and dangerous world to which I'm a stranger. Glimpses of that world are intriguing to me.