The skies are bluer. The wind blows sweetly. The world is full of possibilities. I'm falling in love? No, but there are similarities in the body chemistry. I've got a new series.
Like love, you never know when it's going to hit, and it sometimes comes at an inconvenient time. I'm up to my eyeballs in CPA stuff. I really don't have time for making large numbers of photographs.
It doesn't matter. I've got new ideas to pursue, and I'm going to have to make the time to pursue them.
Like almost everything new I do in photography, the new direction is a twist on something I was already doing. I suppose some people can be lying in the bath tub and have an idea for a photograph that's unrelated to any picture they've ever made, but I'm not wired that way.
I'd been working on a series called Nighthawks. You can see come of the work at my web site. It had gotten to the point where I was running out of ideas, and the only thing I could think of to do with it was to start making images in Japan, Hong Kong, and other exotic places. I'm not great with time zone changes, and the change from California to Asia is in the wrong direction for a project that has to be done at night. I procrastinated, and started another project to keep me busy in the meanwhile.
Nighthawks is partially about motion blur, an effect I've worked with for more than twenty years. In the last few years, I've noticed that motion blur has gained a lot of popularity. Indeed, it has the potential of becoming a cliché. I really noticed this at PhotoLucida, and, ever since them, I'd been looking for a way to take the work somewhere less crowded. Then, last month, I realized that there was a different way to handle the element of time.
I tried it out. I liked the results. Have a look.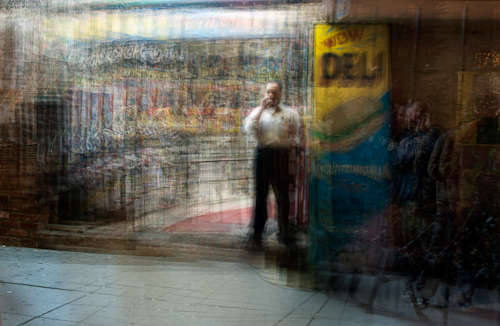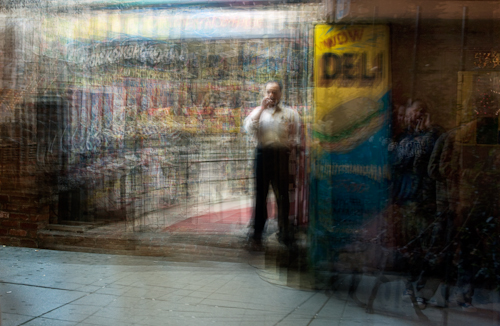 So here I go. Head over heels.